Animal Images
Today we've rounded up 50 Fantastic Animal Images for you! The animal archives at The Graphics Fairy are extensive and it was difficult choosing a few favorites for this post! Here is a great collection of some of my favorite animal images from The Graphics Fairy. In this post, you'll find 50 links to my favorite ocean creatures, woodland animals, reptiles & amphibians, birds, butterflies & bugs, circus animals, dogs & cats, farm animals, and African & Asian wild animals.
These images rage from antique scrap pieces, to drawings, and natural history prints, and are perfect for your craft and digital art projects. Enjoy!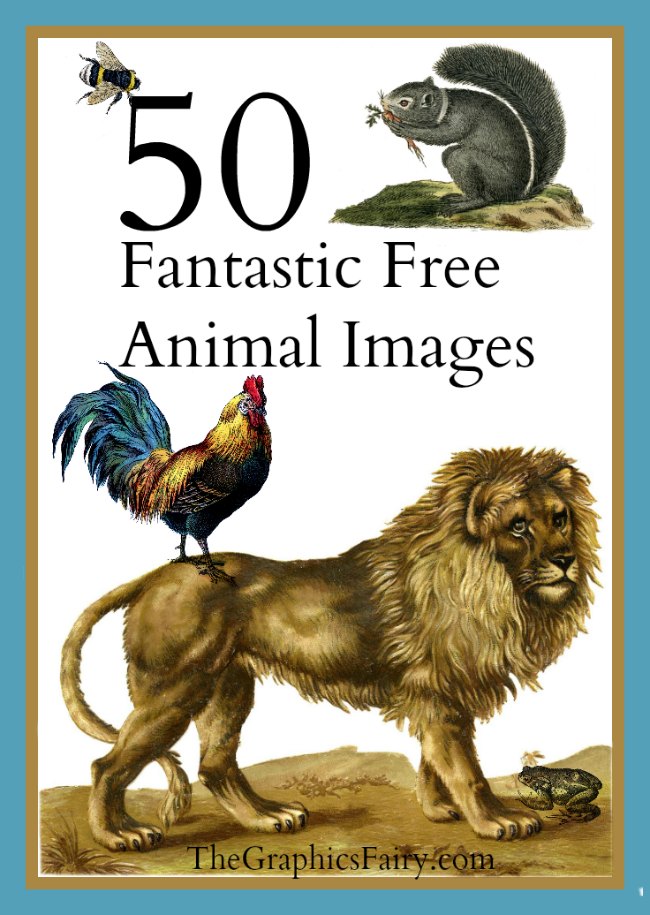 OCEAN ANIMALS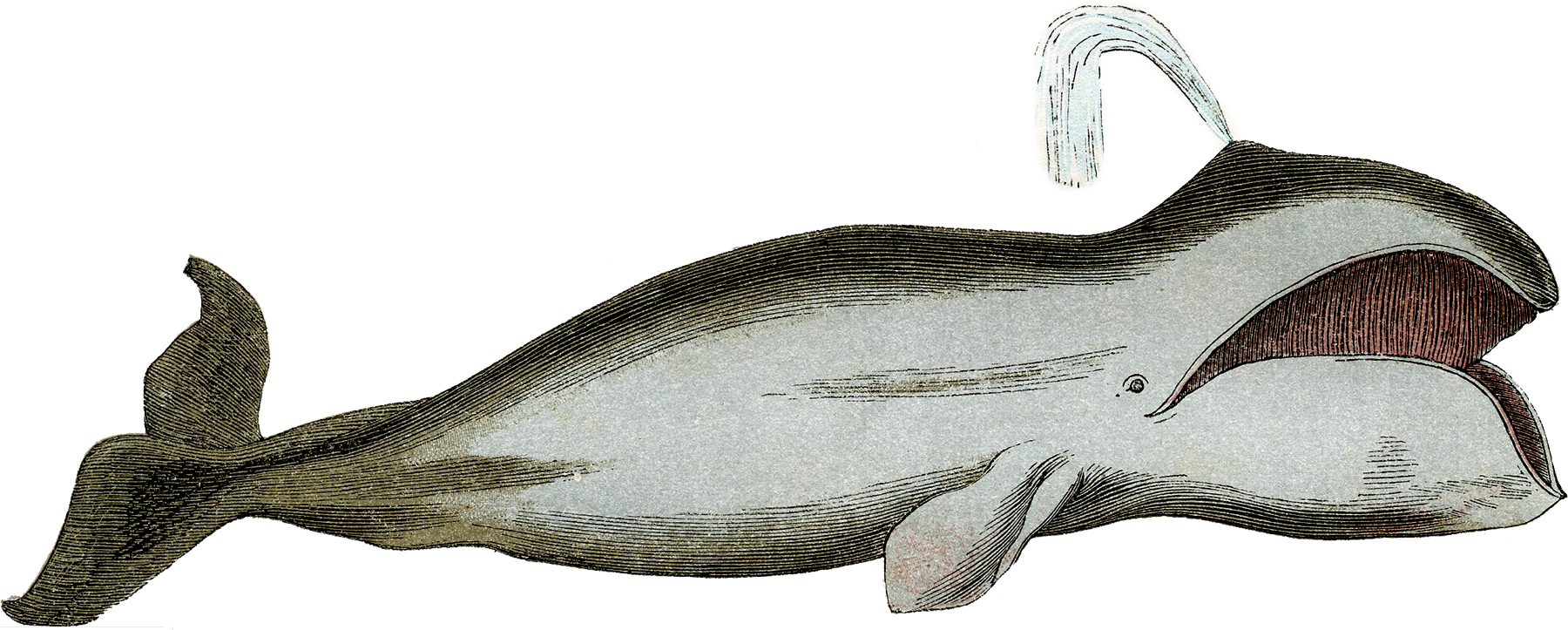 1) Baleen Whale. This is a wonderful Vintage Whale Image in soft grays! This offering was
scanned from a Circa 1860 French Zoology Print. I love the little spout of water shooting
out of the top of his head and his big smile!
2) Vintage Seal. This cute guy comes from a Circa 1860 French Zoology Print. This
adorable Seal is lounging on his side, with such a sweet face. He is in brown and grey
tones.
3) Penguin Etching. This is from an early Natural History book. He's a Penguin, of
course, surrounded by his many Penguin friends! I thought you might be able to use him in
your Christmas or Winter themed projects. A very nice early engraving.
4) Octopus. This great engraving shows an Octopus (or Cuttle-fish) with all eight arms
outstretched. There is incredible detail on his tentacles!
5) Walrus. This one is a marvelous Vintage Walrus Image! This offering was scanned from a
Circa 1860 French Zoology Print! This beautiful Walrus has large white tusks, he's laying
comfortably on the ground … having a bit of a rest I suppose.
6) Crab Image. This black and white image shows the full body of a crab as if you're
looking down on it. The image has lots of detail on his legs and shell, and of course his
sharp claws!
REPTILES & AMPHIBIANS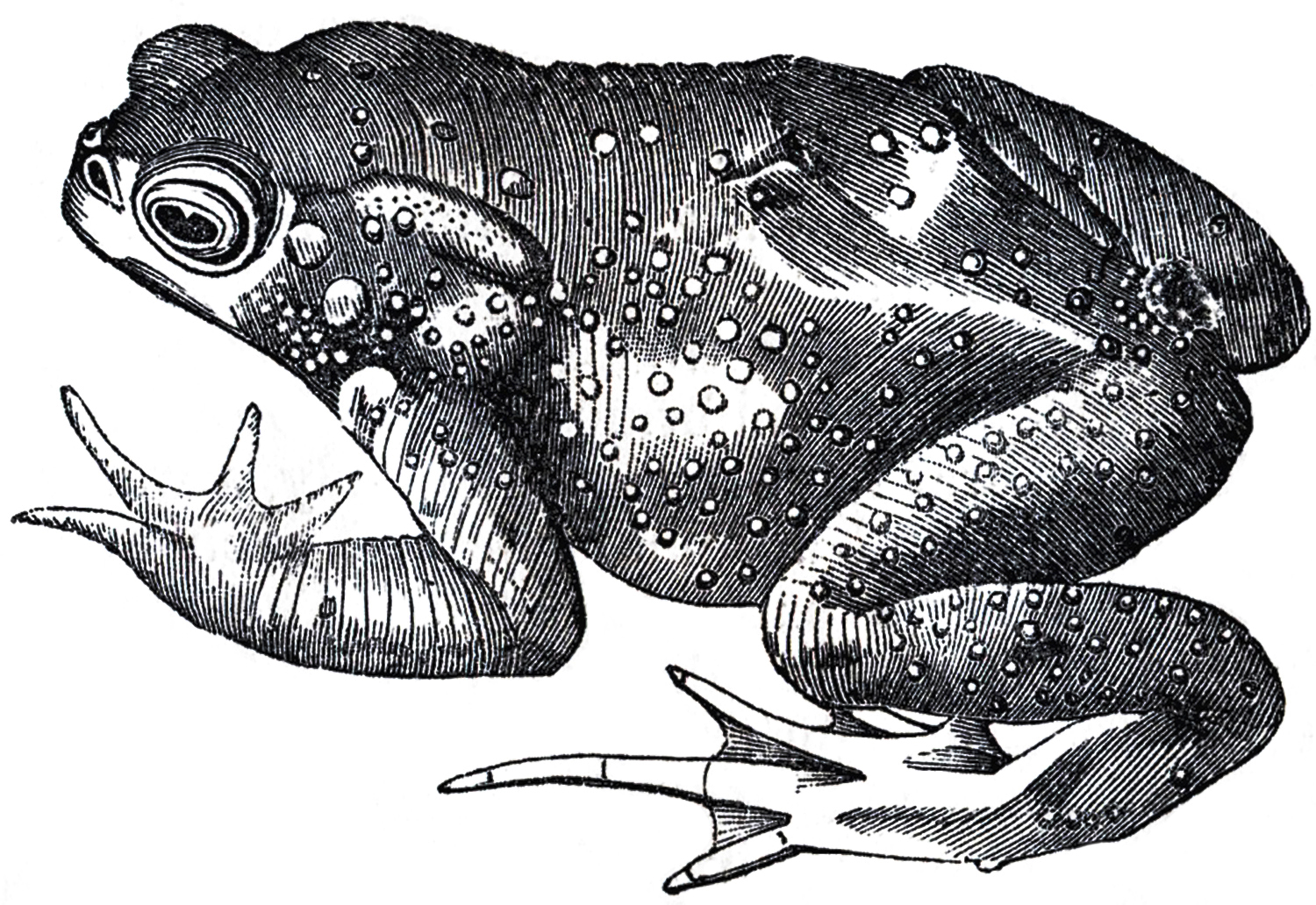 7) Lovely Toad Image. This cute black and white image comes from a rare Antique Natural
History book that's quite old! He has some quirky looking toes and fingers and he's got
lots of warts! He would be fun to use in a Garden scene, but I also thought he might be
quite useful for Halloween Projects as well.
8) Iguana Clip Art. This one was scanned from an Antique Natural History book. It's a very
old Engraving and has incredible detail. According to the book, this is a Common Iguana.
This guy has lots of scales, a long curly tail and a big smile on his face!
9) Hissing Cobra. This old Natural History Image shows a cobra curled and coiled with his
head up and tongue sticking out. The black and white image shows lots of detail on his
scales.
10) Cute Vintage Chameleon. This Vintage Engraving is in black and white, and scanned from a
German Natural History Book about Amphibians, Circa 1838. The lovely Chameleon Lizard is on
a branch, with this tail curled around!
BUGS & BUTTERFLIES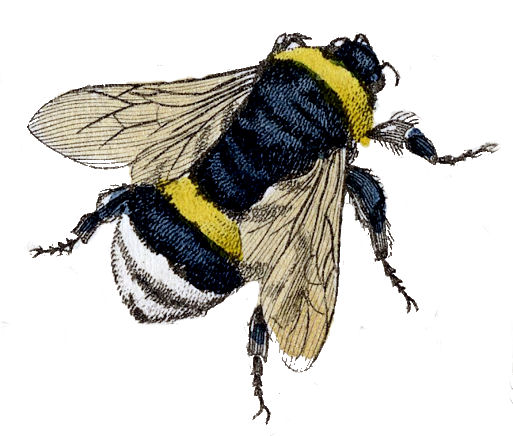 11) Fabulous Bumble Bees. This is an amazing early print of 3 large black and yellow Bumble
Bees on some black and white plants! This one is from a very old book, circa 1860. I've also
included a second version with just the largest Bee minus the background image.
12) Colorful Moths. This 1870's print shows 12 months and a caterpillar. The moths are all
hand colored and have the prettiest accent colors of yellow, green, and blue. This is a
full size printable that can be printed and framed too.
13) Colorful Dragonfly. This colorful image shows a dragonfly with patterned wings. His
body is a nice blue color, and his wings are in reddish and pink tones.
14) Butterfly Printable. I adore these old Butterfly Prints, or perhaps they are Moths?
These are so colorful it's hard to tell! This Vintage Printable has some lovely Winged
Insects, colored in soft colors including Blue, Green, Periwinkle, Brown and a Creamy one
too!
AFRICAN & ASIAN ANIMALS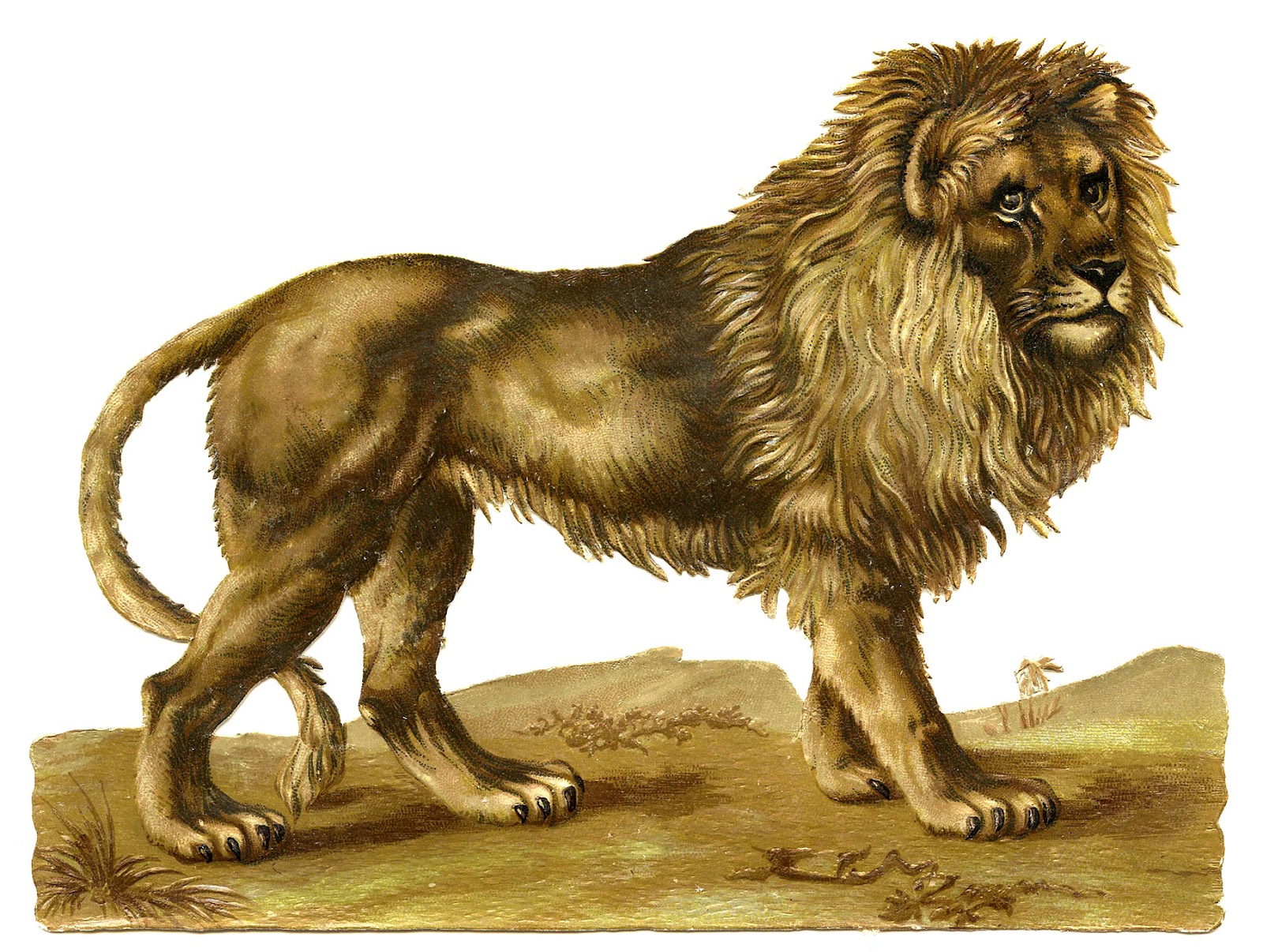 15) Gorgeous Lion. This beautiful Victorian scrap piece shows a majestic lion standing in a
desert scene. He has a flowing mane, curled back tail, and a very regal look to him.
16) Tiger Family Printable. Here we have a splendid Vintage Tigers Printable! The Antique
Print shows a Mother and Father Tiger and 3 adorable Tiger cubs! Two of the babies look to
be having a little spat, and the other one has fallen asleep right next to them!
17) Rearing Zebra Image. This pretty image came off an old pack of cards. It shows a
rearing zebra standing on his hind legs. This image is in black and white, with a small
patch of green grass and a sepia toned background.
18) Monkeys Silhouette. This is a fun Silhouette of two playful Monkeys! Both appear to be
walking on a log with curled tails.
19) Stately Giraffe. This pretty images shows a lovely giraffe standing, with his neck
outstretched. He is in pretty shades of brown and has a lovely pattern on his coat.
BIRDS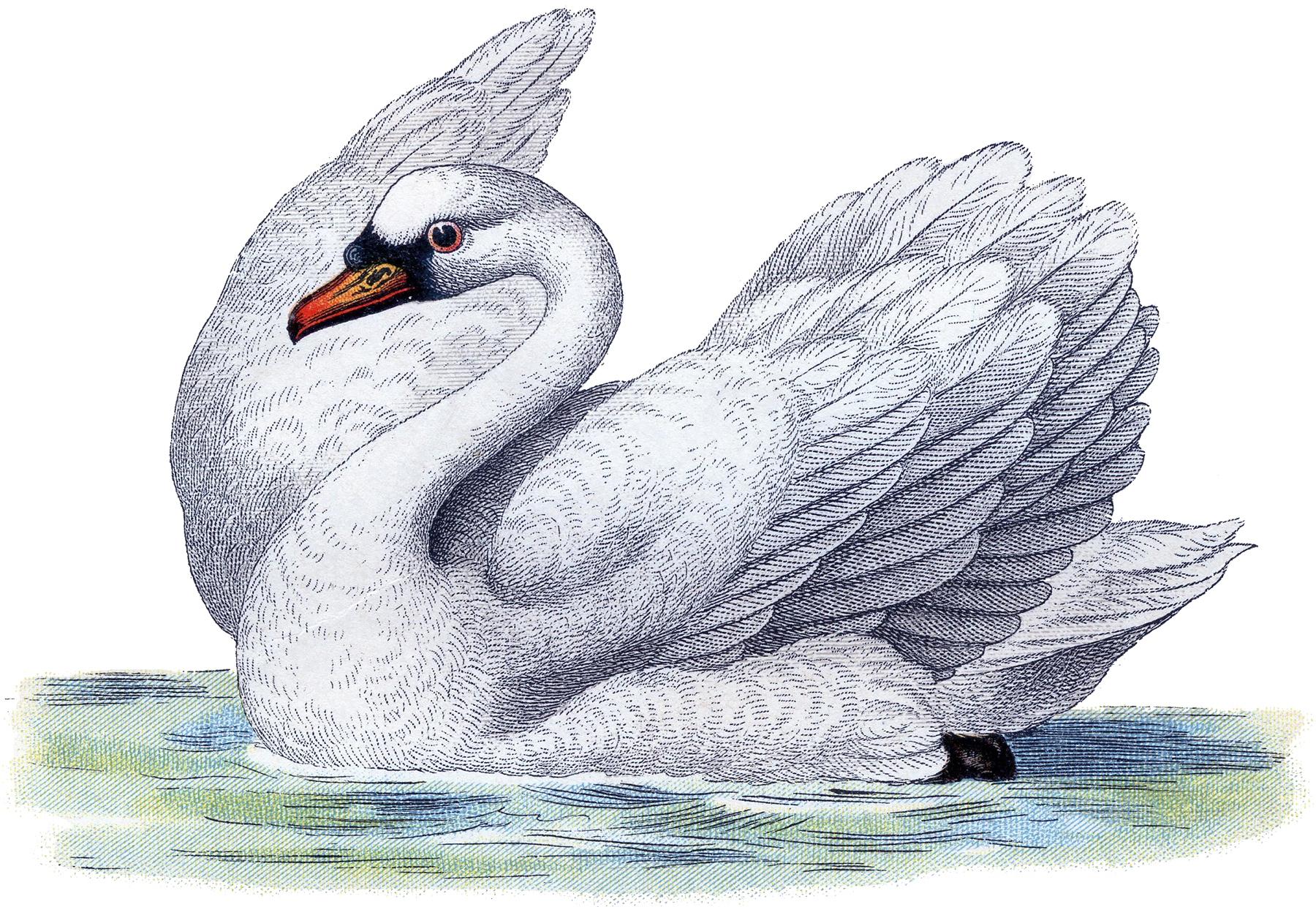 20) Pretty Swan. This amazing graphic was scanned from an Antique German Print, I believe the print may have come from an old children's encyclopedia. Shown is the most beautiful Vintage Picture of a White Swan swimming on top of the water.
21) Vintage Peacock Images. This is a luck find…a peacock image with his tail fanned
out. This one was scanned from a Circa 1854 Poultry book. The Peacock at the top is the
original image, he's apparently called a "Common Peacock", so I guess that's why his colors
aren't as bright as the ones we are all used to seeing. I created a second version of him in
bright blue and green too.
22) Pretty Pink Flamingo. This wonderful graphic was scanned from the latest addition to my
collection, it's a fantastic German Children's Encyclopedia Bird Book!! The book is Circa
1878. I just love the flamingo's soft pink feathers with salmon-colored accent feathers.
23) Jungle Fowl. I'm calling this Gorgeous Chicken a Rooster, but if I'm wrong, be sure and
let me know! This gorgeous bird is standing in a natural scene and he has bright yellow
feathers with browns and grays, and a bright red comb on top of his head.
24) Pelican Engraving. This one is a Fabulous Free Vintage Pelican Image!! This funny
looking fellow is a Pelican. He was a black and white engraving that was colored in soft
shades of peach, yellows and browns — so lifelike!
25) Red and Black Tanager. This image shows two pretty red and black birds from an old bird
book. One is a Scarlet Tanager and the lower one is a Rose-breasted Grosbeak. Both are
sitting on some bright green leaves.
FARM ANIMALS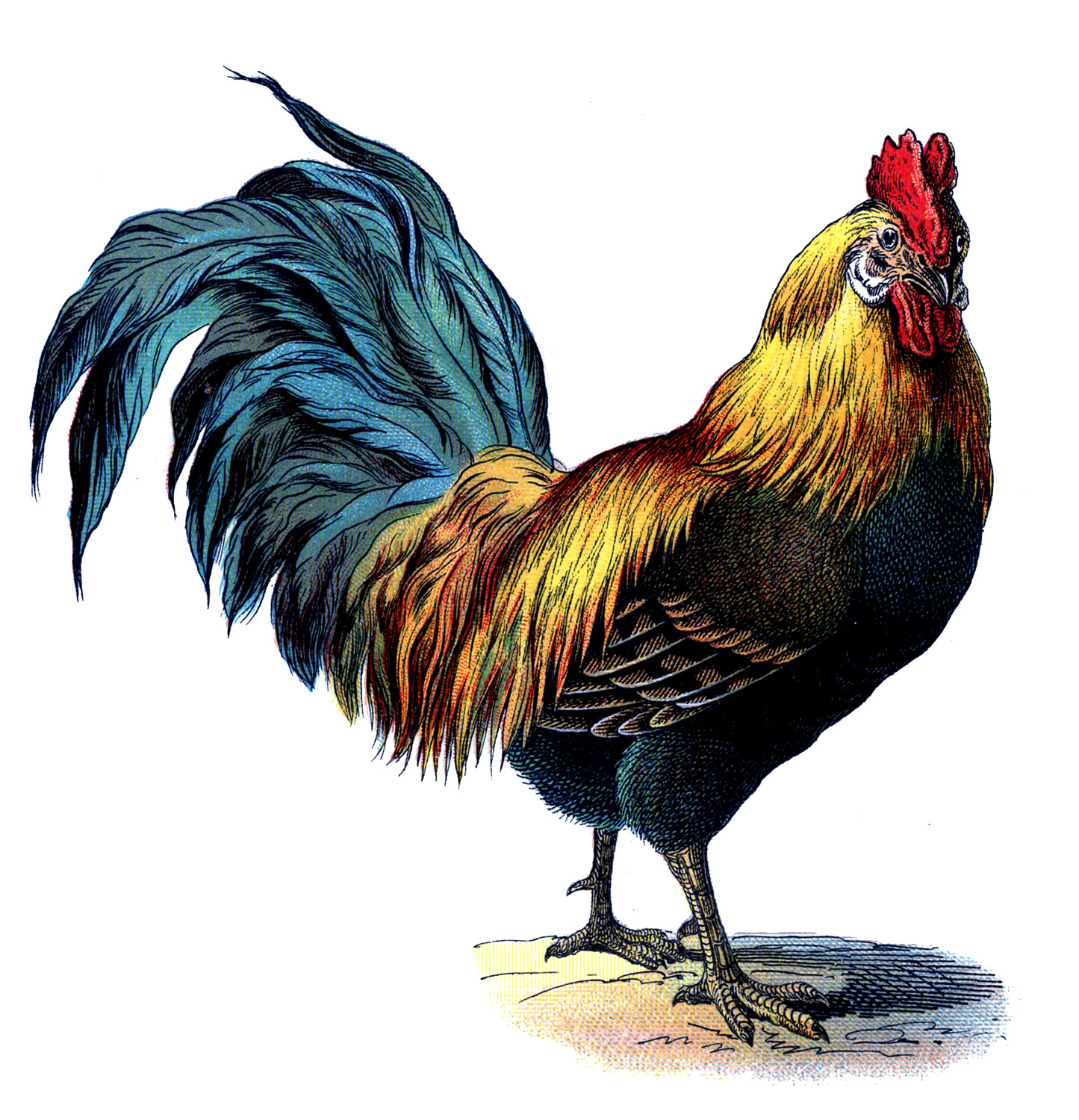 26) Colorful Rooster. Here's a gorgeous fellow! This handsome Rooster comes from an 1890's
book. I love his Teal Green Tail Feathers and bright red comb!
27) Sheep and Pigs Instant Art. This one is from an antique Dictionary and shows a large
grouping of Farm Animals, Sheep and Pigs to be exact. I've included a High Res PDF of this
black and white etching so that you can download this, print it up, and frame it, for some
fabulous instant wall art!
28) Vintage Farmhouse Cow. This one is a neat looking Vintage Farmhouse Image Cow! This is a
lovely high resolution black and white spotted Cow! This is the perfect image for your
Farmhouse projects. I think she would look great transferred onto a Kitchen Towel, or framed
and hung on a Kitchen Wall for some Country style Wall Art! This gal was scanned from a
marvelous Circa 1880's Printer's Book.
29) Horse Breeds Print. This one is a nice looking black and white Vintage Horse Print from
an Antique Dictionary! The print shows a variety of different Horse Breeds. I've included a
printable download so that you can print it out, and frame it for some Instant Art for your
home!
30) Dairy Goat. This cute image of a goat came from an old antique game card. It shows a
brown and white spotted goat with horns, ready to be milked.
31) Three Nice Sheep. Here's a nice black and white antique sheep print from an old
Agriculture magazine. Three nice fluffy Lambs that you can use for your Easter projects or
Farm themed projects!
CATS & DOGS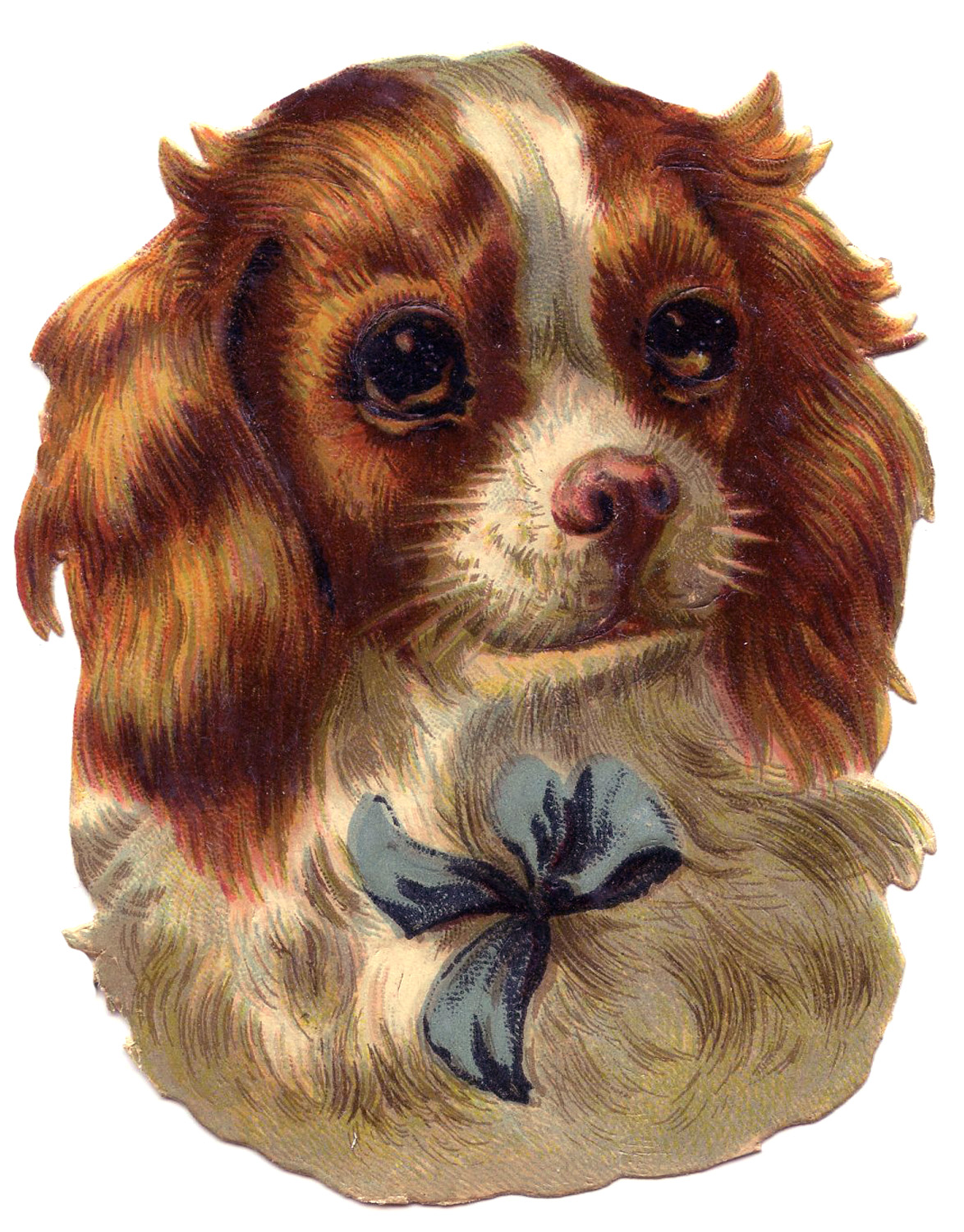 32) Cute Spaniel Pup. This is a cute Vintage Image of a Dog! I think he is some kind of a
Spaniel, with brown and white markings. He's a cutey with his blue satin bow!
33) Cute Cat with Bells. This cute kitty cat has such pretty Green Eyes and I love her
little Bell Collar! I've included 2 versions of this, the one at the bottom is the original.
I thought the message on it was kind of fun, but wanted to include it with out the writing
as well, to give you more options.
34) Cat Trio with Sign. This image shows three darling Cats! The Cat in the center is
wearing a little sign around his neck. The sign is black and would be a great place to add
your own text. This would make a Cute Gift or Price Tag I think!
35) Darling Pug Scrap Piece. This cute head shot of a pug is an adorable Victorian scrap
piece. The pug has the cutest blue collar with bells on, and such a sweet expression.
36) Grey and White Vintage Cat. This pretty Kitty has Green Eyes and gray and white fur.
She has a dear little smile on her face too! This is a Victorian Die cut Scrap piece.
37) Dog with Sign. This one is a cute Victorian Scrap piece showing a Dog holding a Sign!
The sign has the sentiment "My Love to Thee" on it. Very sweet! I've also including a
version with out the wording so that you can write your own. It would make a cute Tag or
Label.
WOODLAND ANIMALS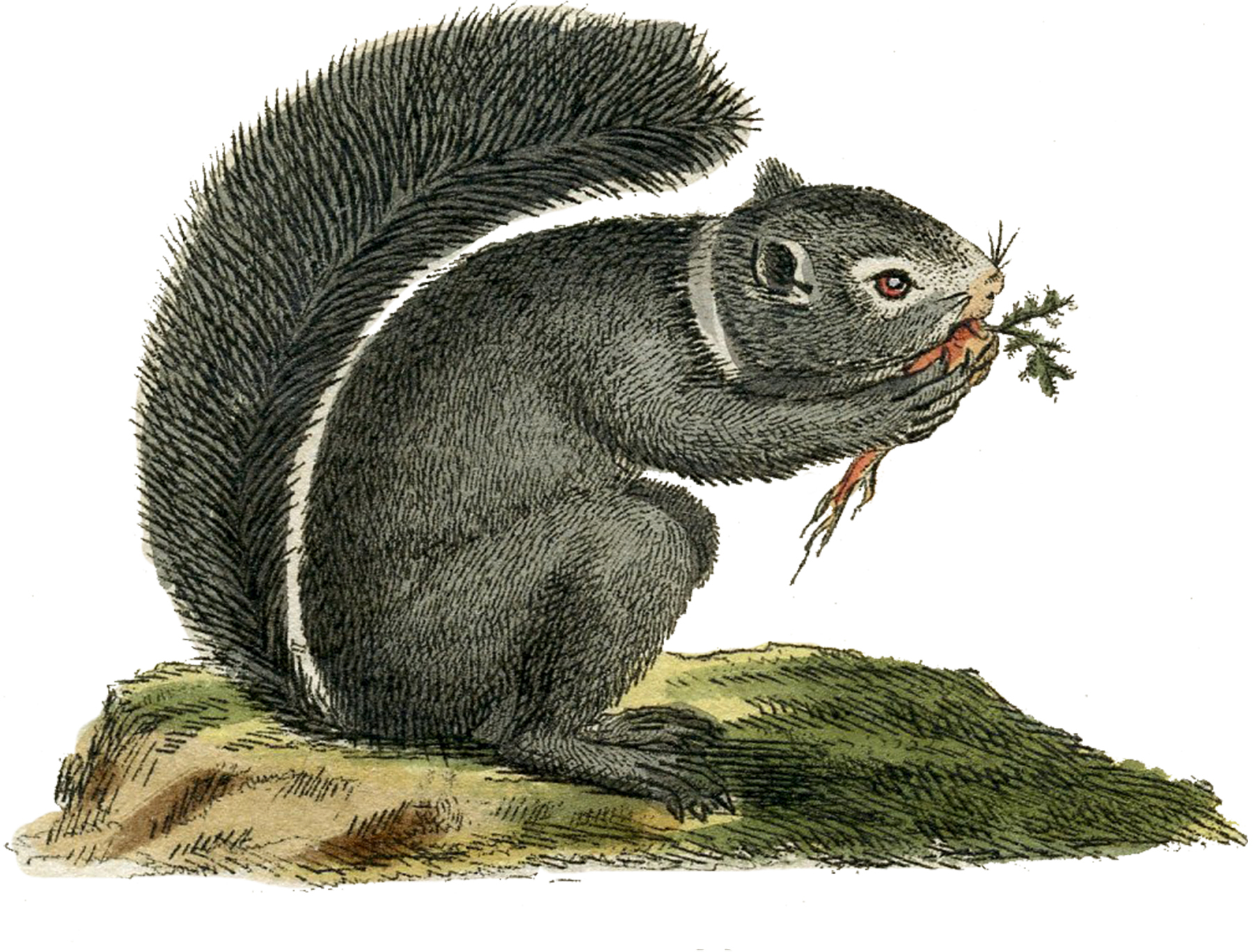 38) Grey Squirrel. This a wonderful Vintage Gray Squirrel Image! This offering was scanned
from a rare and early, Circa 1790's, German Natural History Print in my collection! Featured
is a sweet Gray Squirrel, nibbling on a tiny Carrot.
39) Cute Hedgehog Family. This is a cute engraving of a quartet of hedgehogs. The image is
a black and white image, with lots of detail. They seem to be coming out of a den or hiding
in the underbrush.
40) French Hare. This is from a Circa 1830's French Natural History Print. Shown above is a
wonderful "Hare" or Rabbit. I've included the original with the Grass and French
Description, as well as one with just the Rabbit, so that you can use what works best for
your projects. Wonderful for Easter or any occasion!
41) Vintage Fox. This wonderful Animal Engraving was scanned from an Early Natural History
Print from France! Such excellent details on this image. He was a black and white engraving
that was hand colored in shades of orange and brown.
42) Pretty Owl Image. This Antique Natural History Print of a Tawny Owl dates to Circa 1870.
He is sitting on a branch and has the pretties brown tones in his feathers. He also has
pretty deep blue eyes!
43) Cute Chipmunk. This offering was scanned from a rare and early, Circa 1790's, German
Natural History Print in my collection! This is a sweet little Chipmunk with a striped back
and Tail. He appears to have found himself a nut for a snack!
44) Reindeer Image. This pretty reindeer was scanned from a rare and early, Circa 1790's,
German Natural History Print in my collection! He appears in an outdoor scene with green
trees, and he is hand-colored in light brown tones.
45) Sitting Bear. This lovely etching shows a Bear in a Woodland Scene. He is sitting on
his on his bottom, and looks like he might be getting ready to scratch.
CIRCUS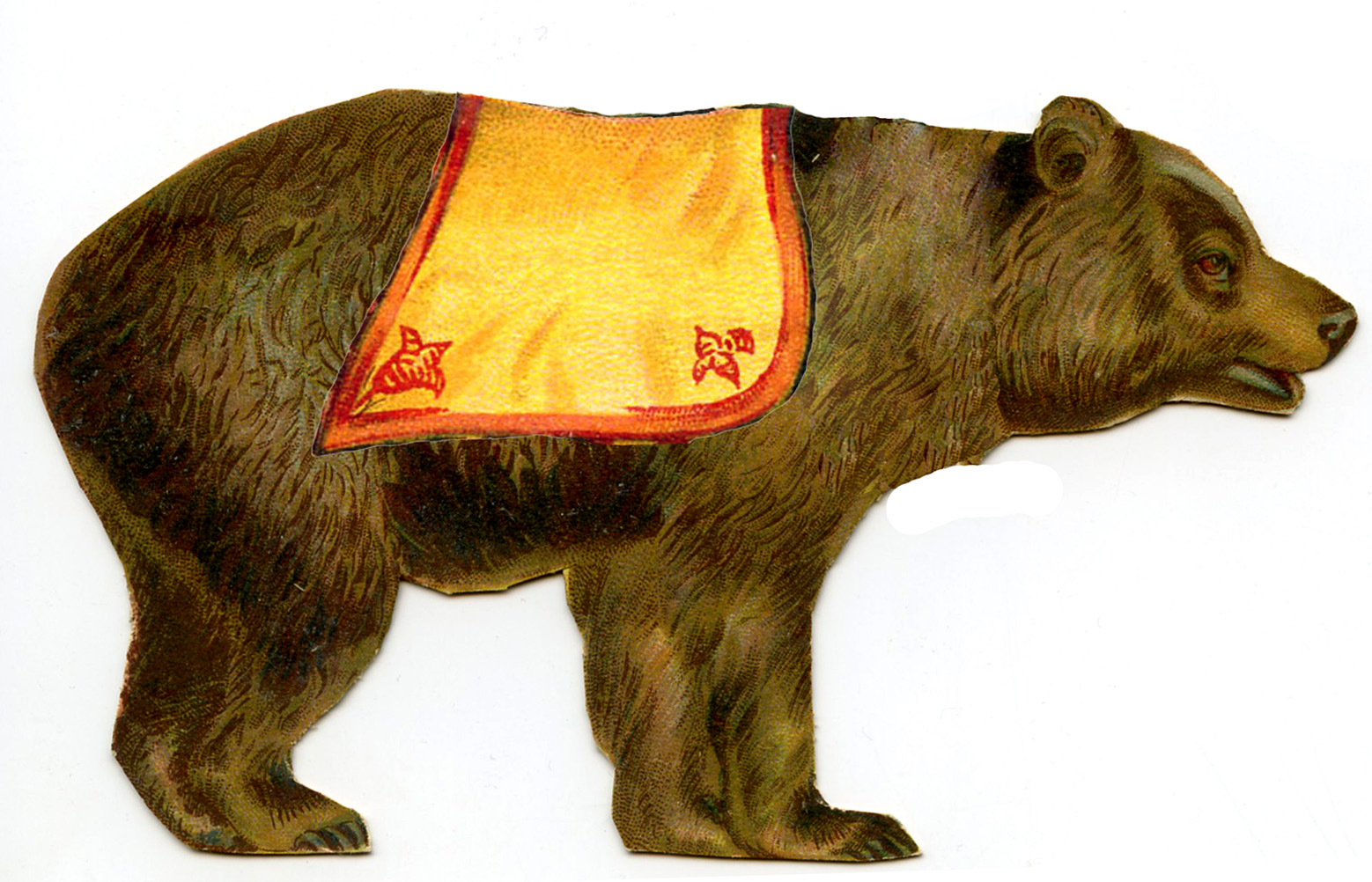 46) Circus Bear. This one is a gorgeous Big Brown Bear with a yellow Satin blanket on him.
I actually altered this one quite a bit, he had an awful looking heavy metal collar on, with
a giant chain, it made him look so sad, so I removed it and added the blanket. I think he
looks much nicer this way!
47) Ringmaster on Horse. This is another Vintage Circus Image! This one shows a Ringmaster,
with a Top Hat, on a Horse. They seem to be doing some sort of trick. There are nice bright
reds, whites and blues in this one.
48) Circus Elephant. This one is a wonderful Circus Elephant Die Cut all dressed in his
fancy Costume! He has on a pretty red and yellow blanket and headpiece.
49) Circus Giraffe. This pretty die-cut shows a regal giraffe standing and facing right
with a blue blanket on. This antique die-cut is part of my circus series.
50) Circus Camel. This pretty vintage die-cut image is of a camel facing left. He has on a
red halter and a saddle with a sand colored blanket with red accents. This one looks great
with my other circus animal die cut images.
I hope you enjoy these Fabulous Animal Graphics, you might also like our Alligator Coloring Pages HERE !
Hello! Are you new to The Graphics Fairy? Welcome, I'm so glad you're here! Browse around to find thousands of Stock Images that you can use in your projects or designs! I post new Vintage images every day, as well as projects and DIY's too! Need more info about my site? Try my FAQ page.