Hi guys, today is an exciting day here at TGF! Our first Design Team member, Nik the Booksmith is here today, to share her creation with you! Each week we will feature another Junk Journal, created by one of the Designers on our team. Each designer was given the task of using images from our Premium Membership Site, to give you inspiration for your own projects. We will do a blog post each week (starting with this one!) showing the photos of their finished journal and they will be creating Video tours of their projects as well. Be prepare to be inspired!
And now I will let Nik tell you about her project in her own words…
Hello there, I am Nik the Booksmith, delighted to make your acquaintance!
For the next 6 months, I will be designing projects with images from The Graphics Fairy's Premium Membership site Bundles.
This month's submission is a Booksmith Traveling Journal Kit that I've adapted into an adult (or kid!) coloring book kit.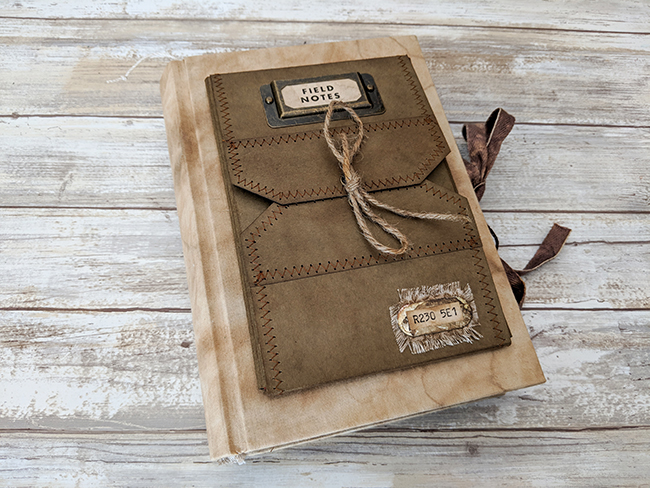 Covering this book is an aged textile, made to look weathered, grungy and a little (or a lot) waterstained. A collection envelope is conveniently affixed to the front cover to house the bits and bobs you may come across in your travels.
Inside the book kit you will find three main elements…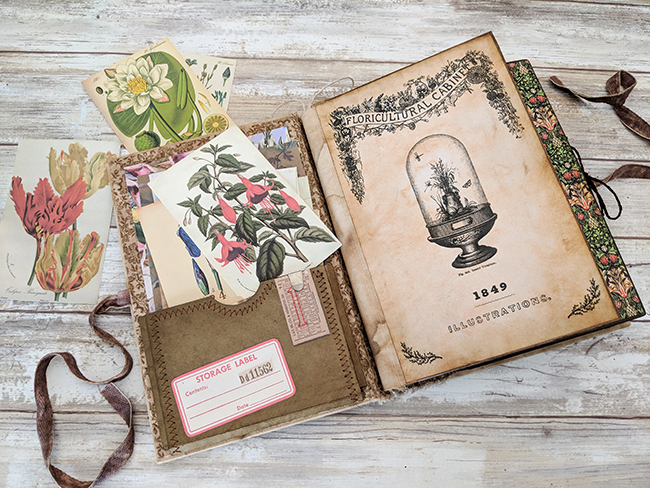 First, a large pocket on the inside front cover jam-packed with extra images and a random assortment of fun paper scraps.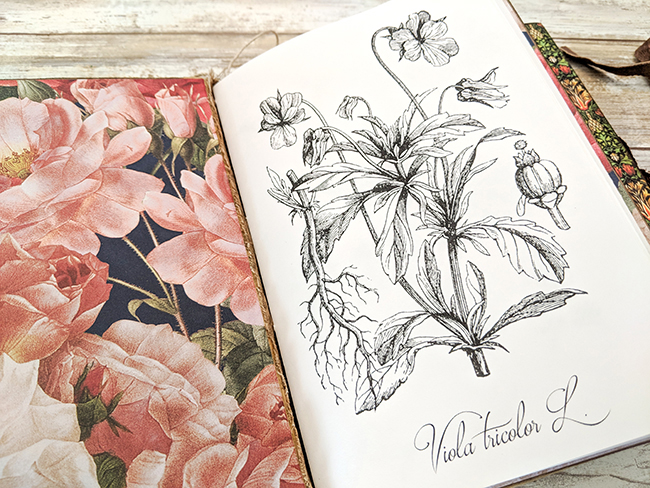 Second, a removable coloring book filled with 19 gorgeous black and white botanical etchings, ready for you to add color to! ( Many of the images used came from the Black and White Cut Flowers Bundle, on The Graphics Fairy Premium Membership site. )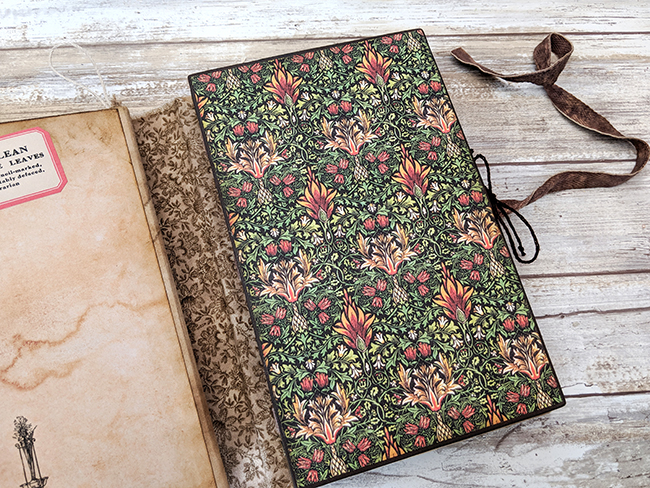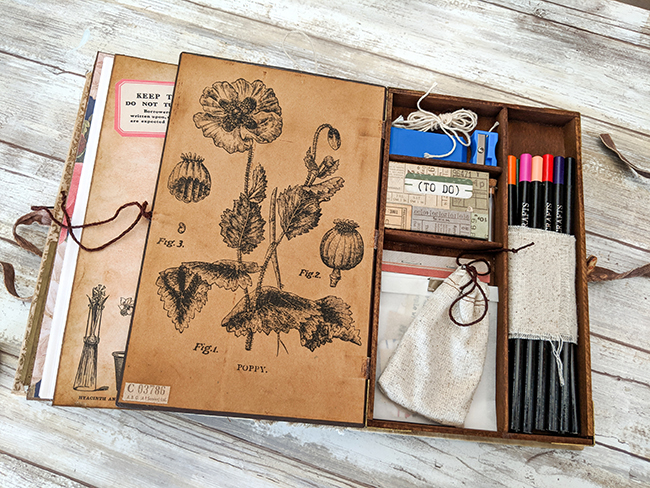 Third, a wooden art box filled with all sorts of practical goodies in the compartments. Colored pencils, eraser, sharpener, twine, charms, clips, a glass vial, stickers and labels, a notebook and of course, scissors!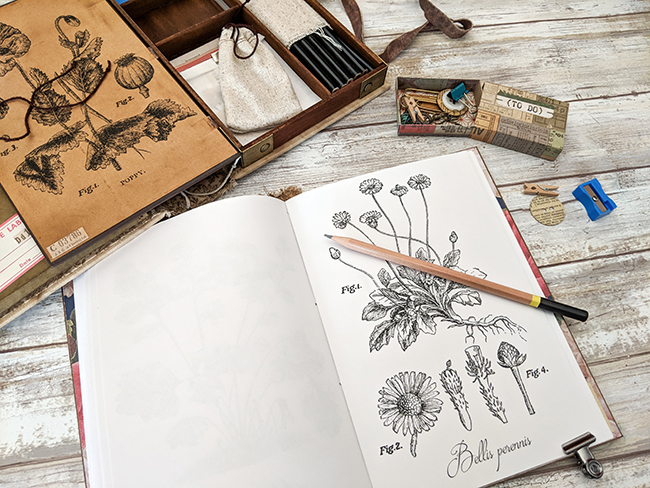 Thank you for taking a peek at my September design team Traveling Journal project, see you next month! You can also watch the video tour of of my project below, if you like. 
Until then, you can find me on YouTube or at my online school where I teach bookmaking and other book-related classes.
YouTube: https://www.youtube.com/c/NiktheBooksmith
Teachable school: https://nik-the-booksmith.teachable.com/courses
Nik the Booksmith