21 Bicycle Clipart
Today we have a charming collection of Bicycle Clipart Images. They are Free for you to use in your creative projects. I really like this curated assortment of vintage bike clipart. There is so much variety included in this set! Included are both black and white and color Bicycle Pictures an antique photo, a vintage advertisement and more. There is even a Tandem bike! These vintage clip art pictures are perfect for Digital Collage or your Steampunk projects!! It would be fun to create a junk journal around this theme.
Bicycle Images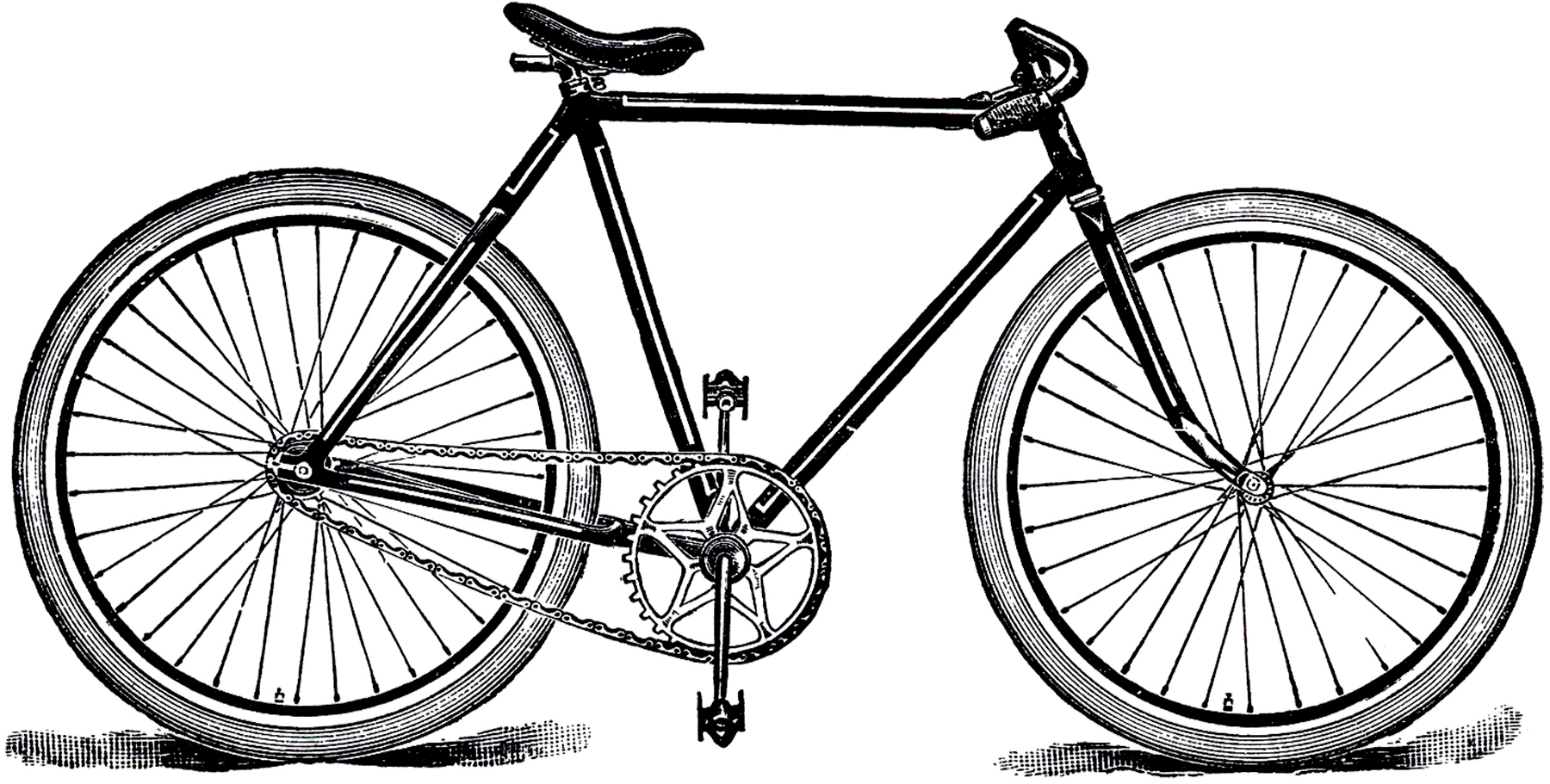 Above is a Free Bicycle Clipart Image! This is an old black and white Illustration of a great looking old Bike. This one is from a rare early 1900's Printer's book.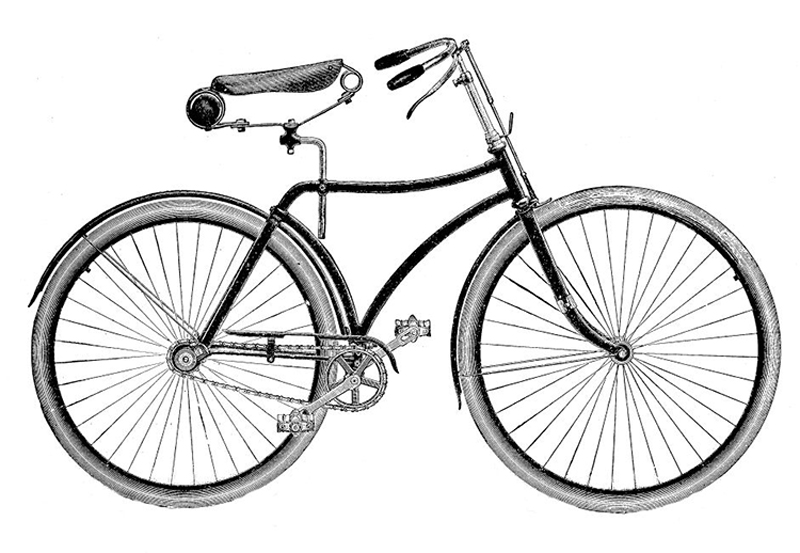 This is a fun old fashioned model! Vintage bike images are so popular right now. I like that the handle bars are raised a little.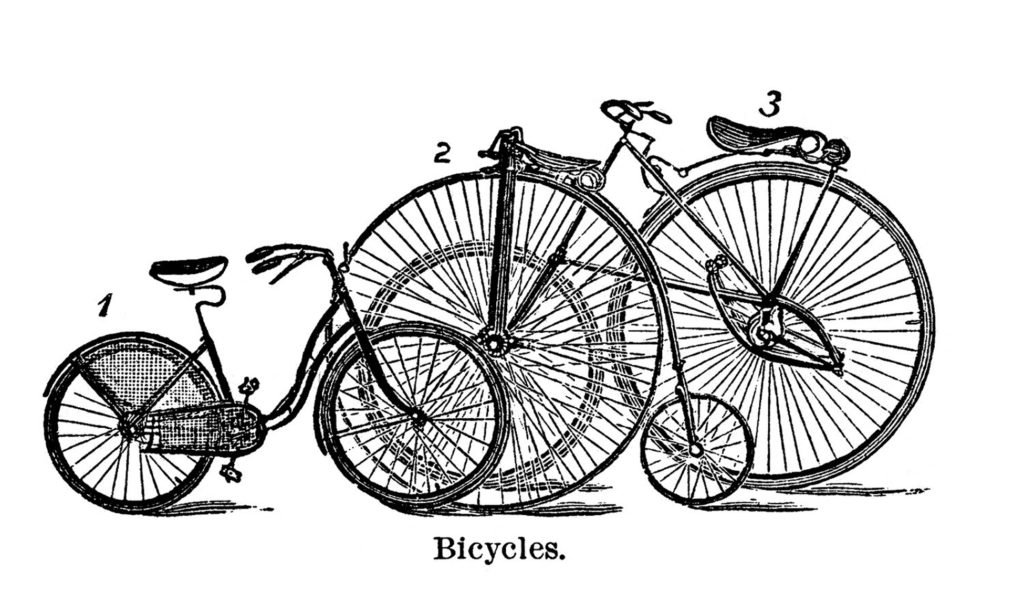 This super cute little vintage image is from an old Dictionary! I thought it was fun that this one shows 3 Bikes all together.
Bicycle Clipart with People
This curious looking image is from an 1850's print. This one features a man riding an unusual looking early Bicycle. I'm guessing it didn't ride very smoothly, since this model has the nickname "The Bone Shaker!"

This is a Fun Retro Delivery Boy Image! It is a great black and white clip art image of a swiftly pedaling delivery boy in suit and tie with a basket full of packages. Could he perhaps be making a delivery? He wears a jaunty newsboy style cap and looks like he is having fun. This one was scanned from a Circa 1920 American Children's Magazine.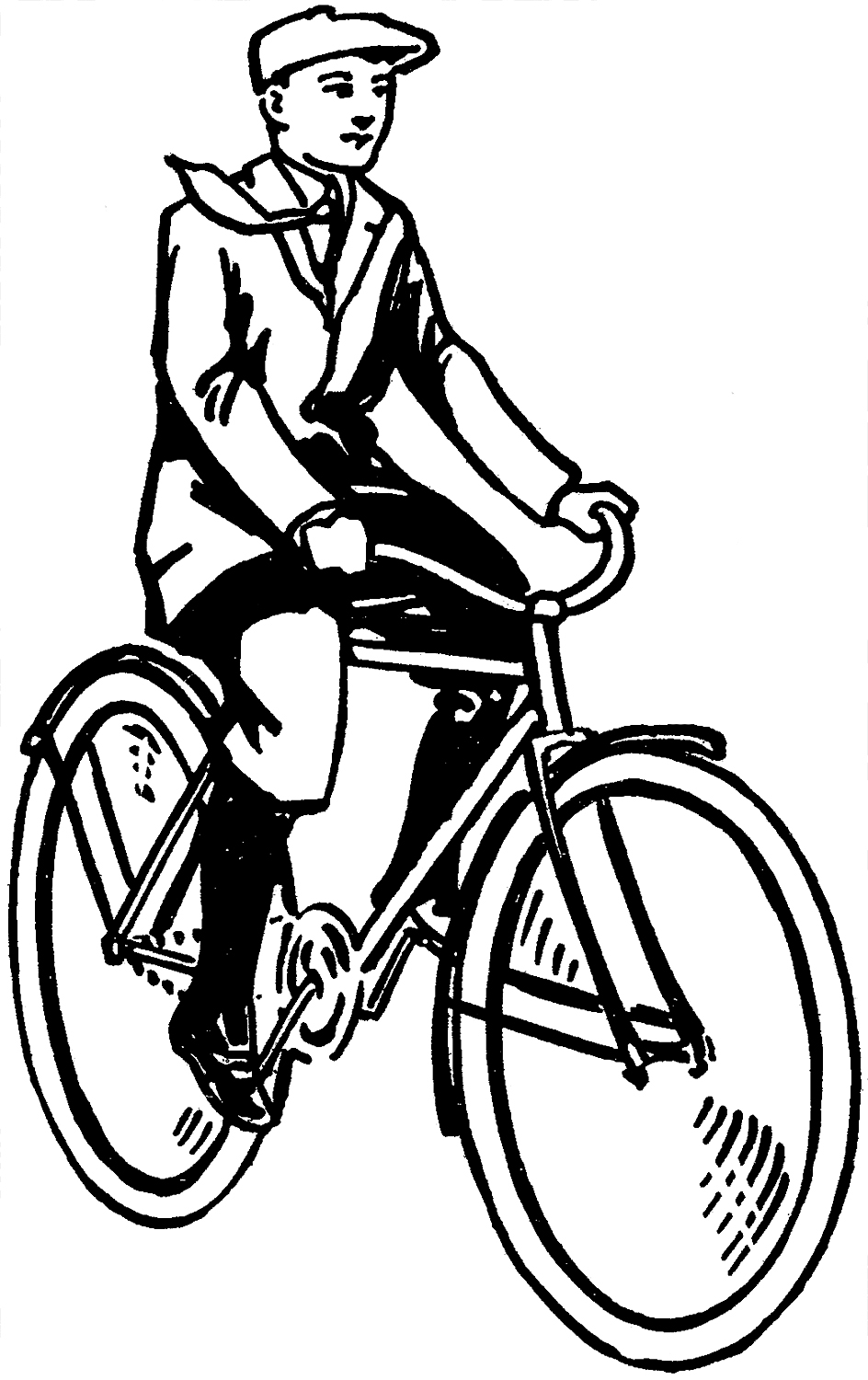 This appears to be the same guy as the one above, but here we see him at a different angle.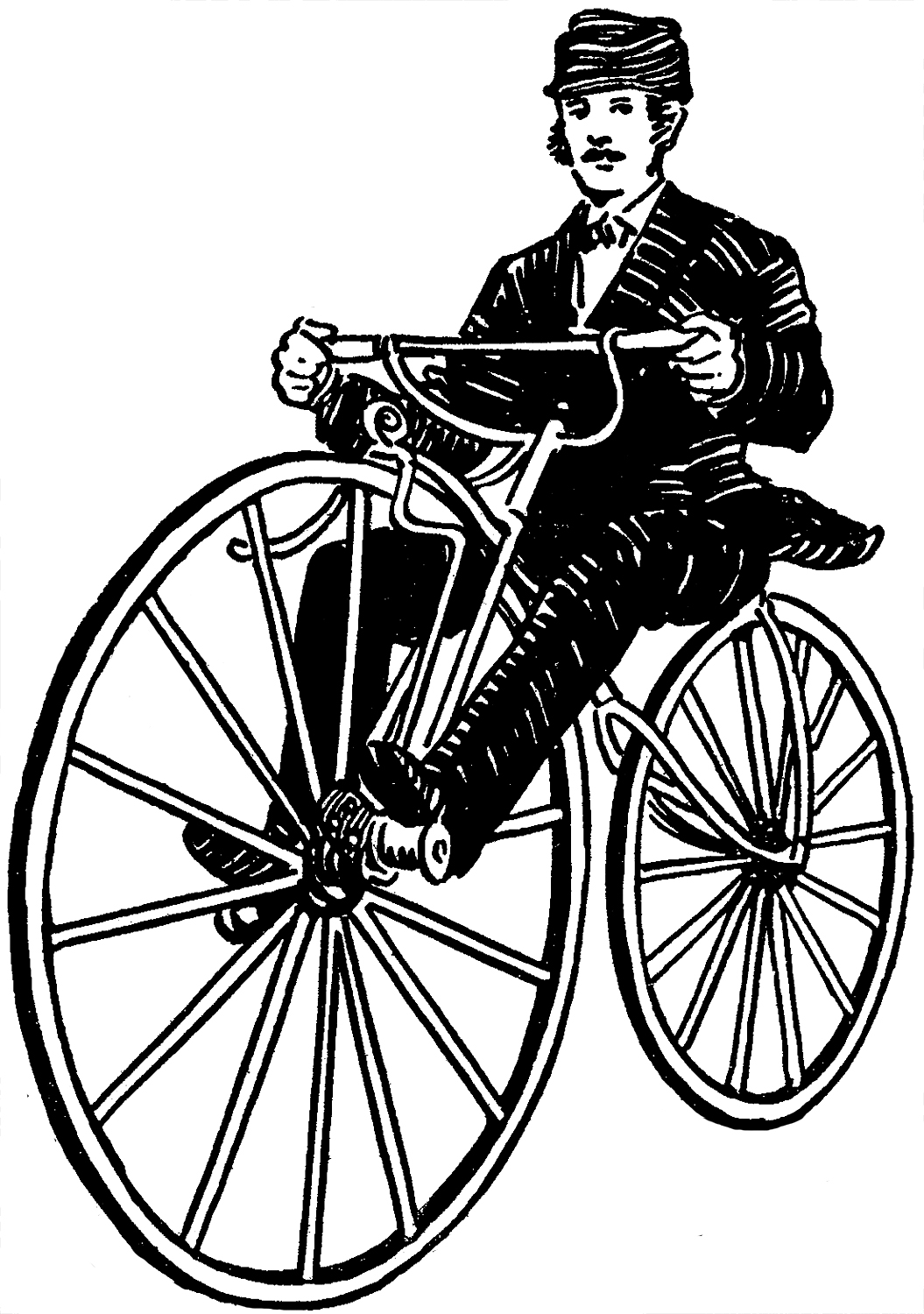 Today I'm sharing this Vintage Velocipede Image showing a Young Man Riding it! This looks like an old woodcut of a young man in a suit and cap riding a vintage bicycle. I love the look of these old fashioned cycles with the large wheel in the front and the small wheel in the back. I believe they are called Velocipedes or it could be a Penny Farthing.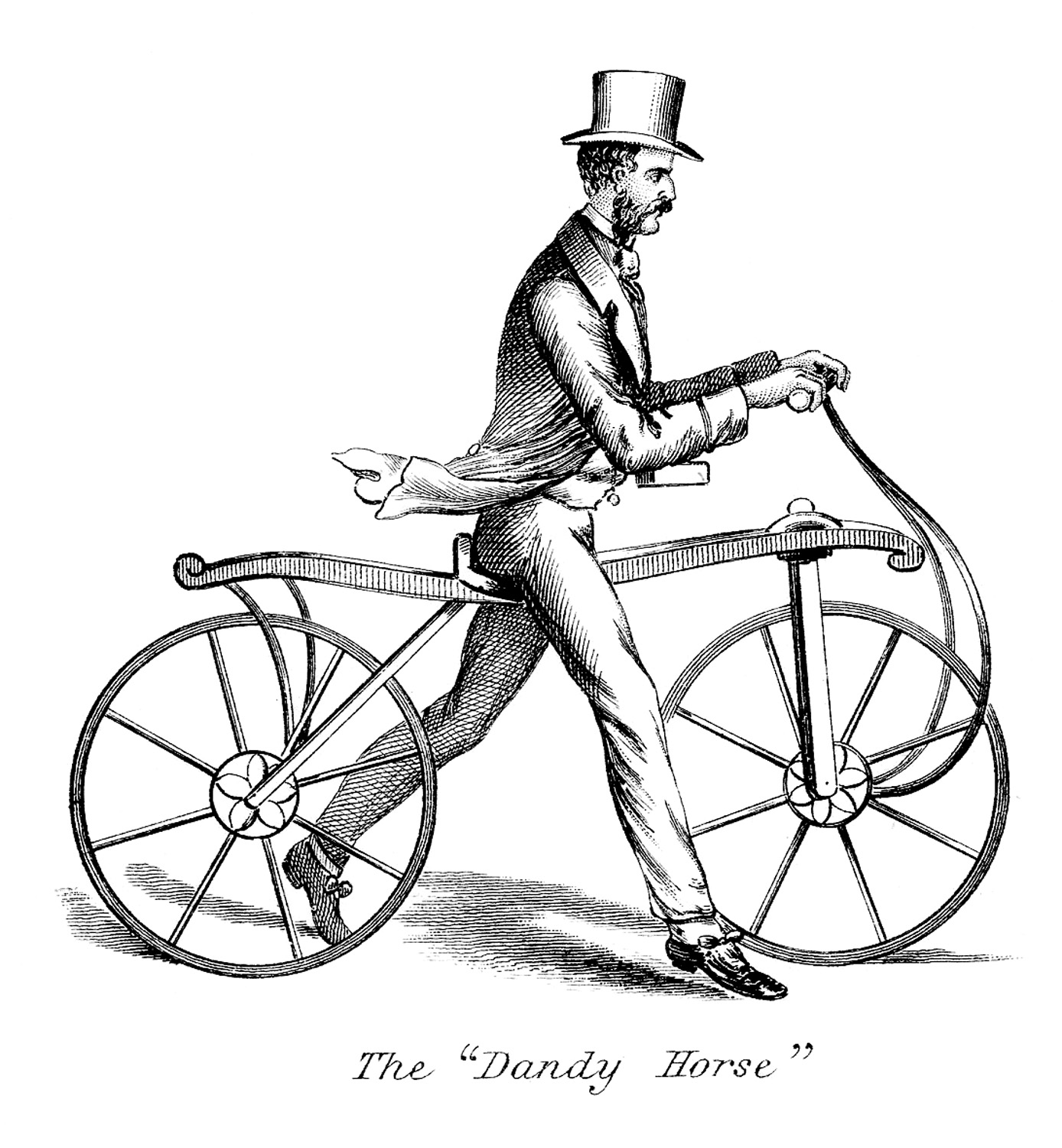 Shown above is a free Vintage Image Download – Bicycle. This is an interesting one! A little odd actually! This one is from a Circa 1850's Print. Shown above is a man on what appears to be a walking Bicycle. There are no pedals! I can't think what the point of this would be except I suppose you could ride it down hills. Very strange and quite unusual! The name if this bike is "The Dandy Horse."
Bicycle Clipart Silhouette

This is such a fun Vintage Silhouette Image! Shown above are 4 Men riding their Bicycles. They are all wearing matching Caps! I think they may be having a race. This one is from a 1921 Children's Magazine, that I showed you in an old Haul Video… you can watch that below. I thought this was so cute.
Haul Video with Book showing an image from this set
Advertising Image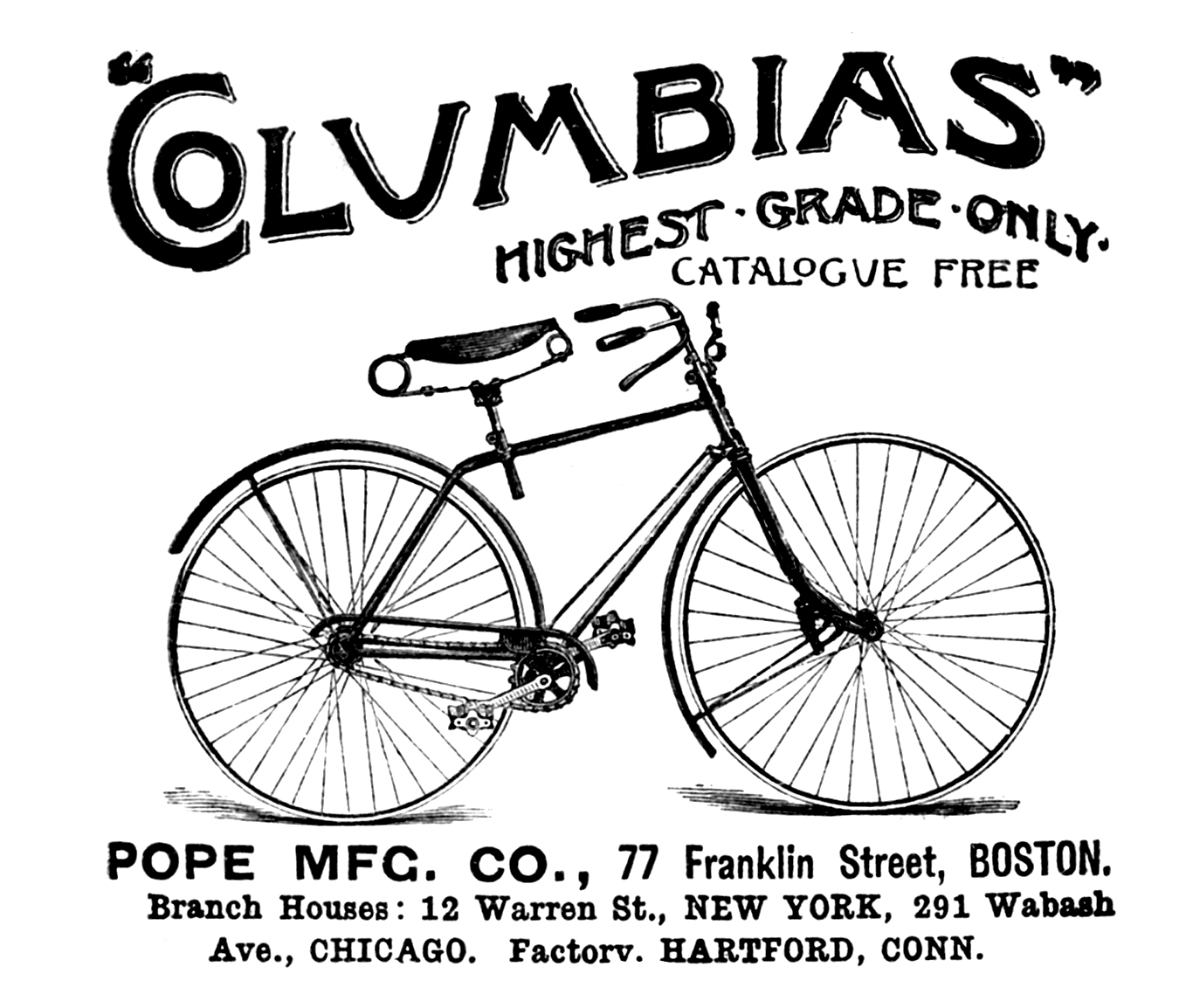 This is an advertisement from an 1890's Agricultural Magazine. The ad is for "Columbias" Bikes.
Tricycle Clip Art Image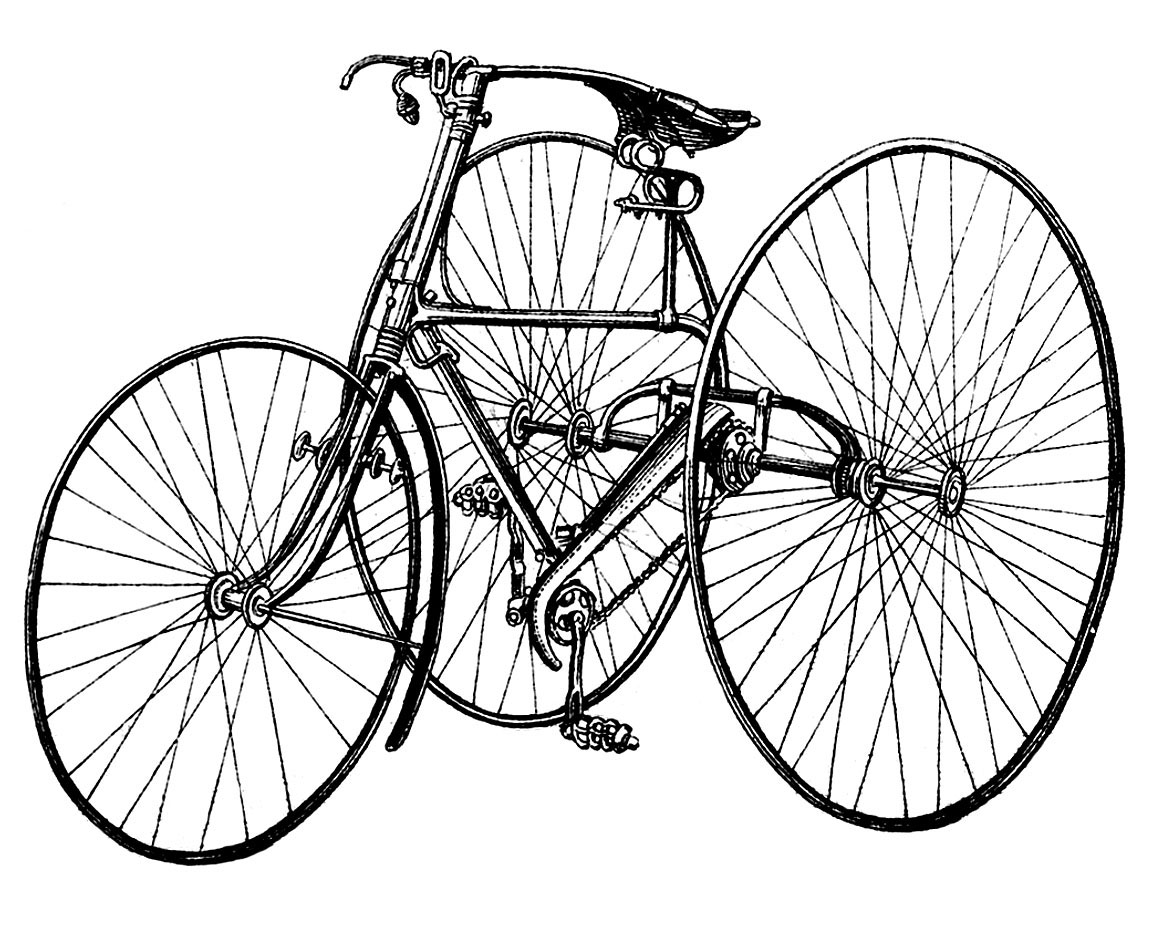 This image comes from an 1850's English print! This one actually seems to be more of a Tricycle. It is called the Singer's Straight Steerer. How fun!
Bicycle Pictures