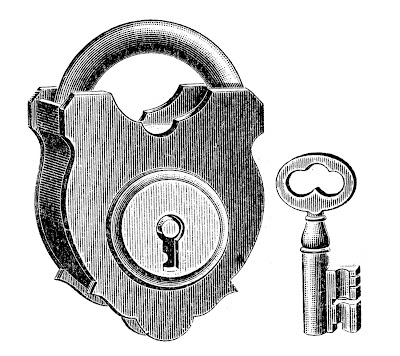 Click on Image to Enlarge
A couple of days ago I was asked to try out a new software tool called Norton Identity Safe. It's a pretty cool tool and I thought it might be something that you guys would be interested in as well!
If you have concerns about online security, and I think most of us do, this will help! If you're like me, you may have 5 bajillion passwords and multiple user names that you use for all of the various sites that you sign in to. On top of that you may sign in with different devices, like your computer, laptop or your smartphone. It can be difficult to keep track of it all and pretty darn nearly impossible to remember them. Norton Identity Safe provides an easier, safer solution to help us out.
Basically you download the software and register with one master user name and password. Then as you're surfing around, it saves all the other passwords and user names that you've been using on your favorite sites, as you go to them. So you only have to do this once, for each of the sites that you frequent. Then it remembers the info and the next time you go there, it fills the info in for you! Bing! It's like a password Fairy!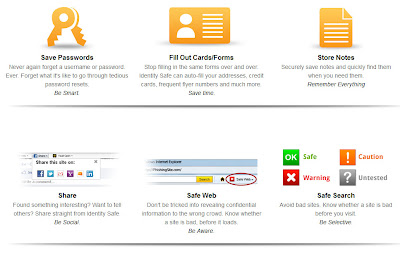 It can do some other stuff too like, fill out forms with your name, address and credit card info. You can store notes. And my favorite… it will give you a warning when you enter a fraudulent site! It even works if you change browsers, and there are also Apps that you can download for your Smartphone or your Tablet, so you're covered on the go too!
I've been using it for several days now and it really is a time saver not to mention the peace of mind you get, knowing that your passwords are locked up tight!
I've also tried out the handy dandy Password Generator on the Norton site. It randomly selects more secure passwords for you. And you can filter it to match the requirements that you need to meet. For example if you need a password with 2 numbers, 8 letters and 2 punctuation marks, you can set it to create that for you. Nice!
Norton Identity Safe is currently Free for Download (and it stays free once you download it, no strings attached!). You can Click HERE to grab it and get started!
Want to enter for a chance to win a Giveaway for an awesome Android Tablet?
This Giveaway is CLOSED.
Just share a story about a time you forgot, or lost your password, in the comments below. Each response will garner automatic entry into a sweepstakes to win one of five Android Tables (Samsung Galaxy Tab 2 – 10.1-Inch, Wi-Fi) with Norton Mobile Security and Identity Safe installed on the device!
Visit BlogHer.com to find other reviews of Norton Identity Safe.
Sweepstakes Rules:
No duplicate comments.
You may receive (2) total entries by selecting from the following entry methods:
a) Leave a comment in response to the sweepstakes prompt on this post
b) Tweet about this promotion and leave the URL to that tweet in a comment on this post
c) Blog about this promotion and leave the URL to that post in a comment on this post
d) For those with no Twitter or blog, read the official rules to learn about an alternate form of entry.
This giveaway is open to US Residents age 18 or older. Winners will be selected via random draw from all participating blogs, and will be notified by e-mail. You have 72 hours to get back to me, otherwise a new winner will be selected.
The Official Rules are available here.
This sweepstakes runs from 6/21/12 – 7/31/12.