6 White Turkey Images
This is a cute collection of  White Turkey Images! These are all beautiful Antique Thanksgiving Postcards scanned from my collection. Each one features a marvelous vintage illustration. Most of these cards date to the early 1900's. These would be fun to use in your Thanksgiving Crafts or Designs. Some of these images are new to the site, some have been here for quite some time, but have been rescanned for better quality, and some have been moved to this post for organizational purposes. These are all High Resolution Downloads.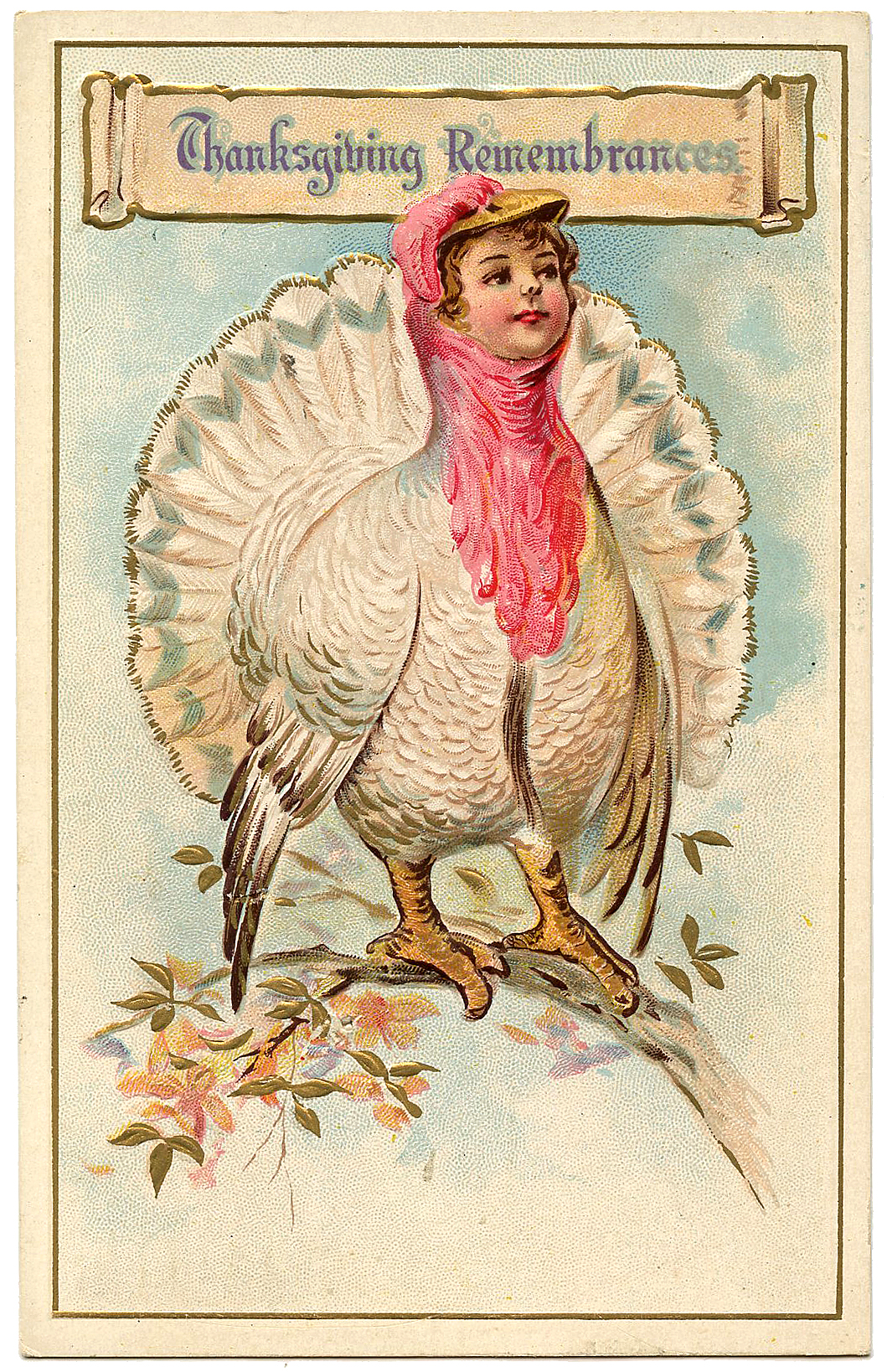 Here is the newest addition to this collection. This one is bit different than the others, as it shows a little girl in a Turkey costume. Or maybe she's part girl/part bird. Hard to say, but so quirky and fun!

This gorgeous Vintage Thanksgiving Postcard features a Pilgrim lady dressed in Blue and White, with her arms round a Giant White Turkey with a bright red head. Behind them a Moon Man appears to be watching them! The greeting is "Hearty Thanksgiving Greeting". This is a John Winsch Postcard from Circa 1911.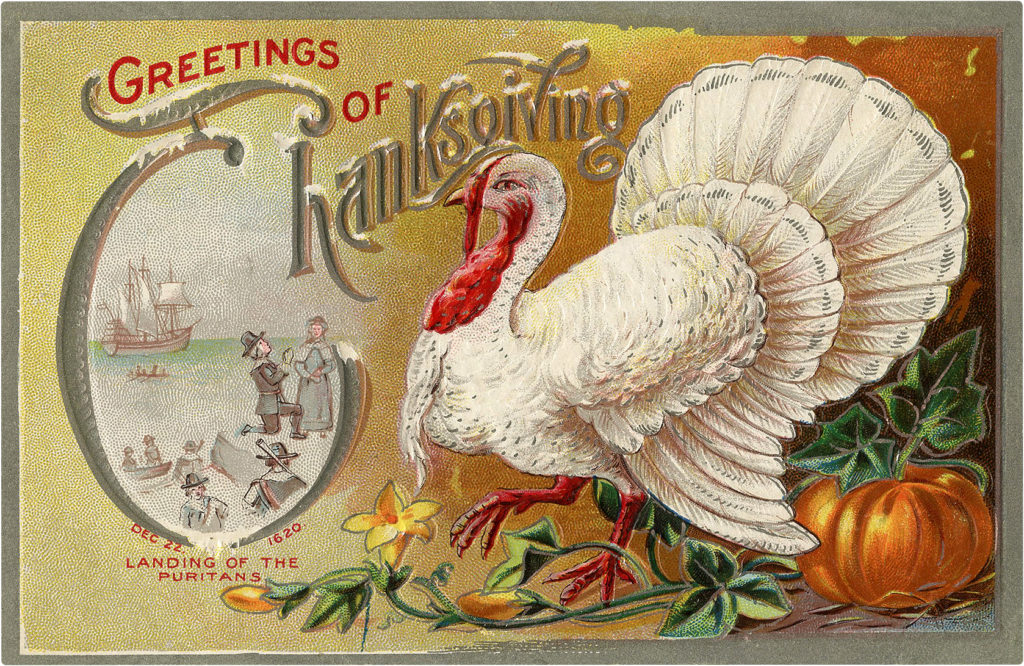 This next one is also new to the blog. This lovely card shows a Handsome White Turkey with red feet and gobble. He appears to be marching through a Pumpkin Patch. This card is postmarked 1909 on the back of it.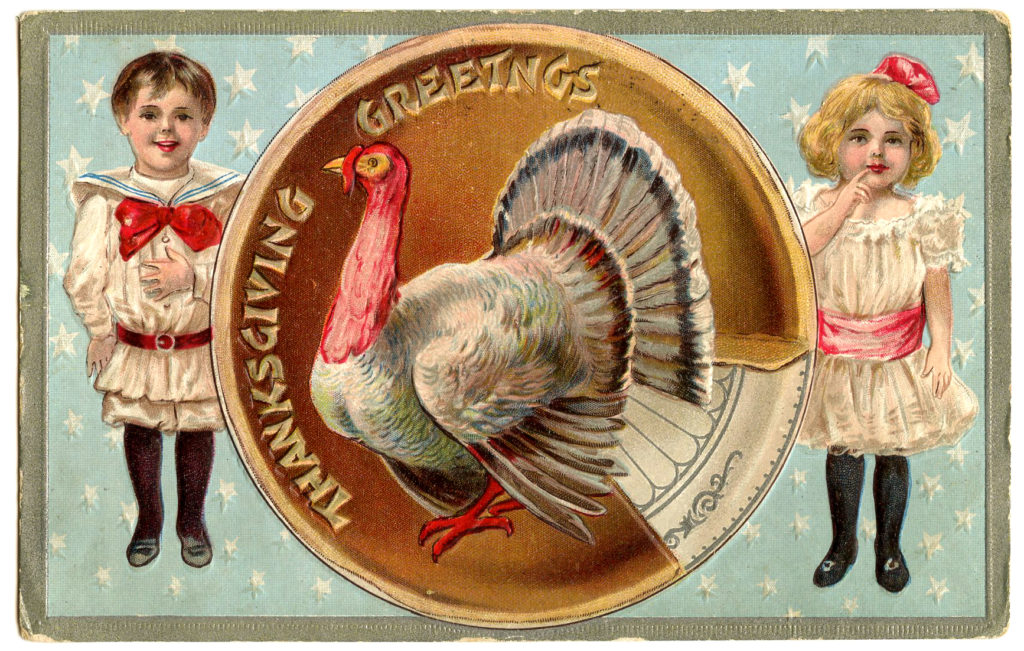 I picked this one up at an antique mall (probably in Pennsylvania) several years ago. I think this is one of the cutest Thanksgiving postcards that I have seen. I adore the blue and white star background and the Victorian children are just so precious! I hope you like it too! This one was postcard 1901.