What is Vellum Paper – a Comprehensive Guide!
Have you ever wondered what is Vellum Paper and how to use it? Vellum is a luscious modern paper that you can see through. Paper artists adore this translucent material to create dreamy layers in their artwork as well as for tracing, sketching, etc. As an artist/educator, I especially enjoy learning and teaching others about the benefits of our 'tools of the trade.' Today I am writing about this versatile modern paper that I have used in my book making projects and mixed media art for many years. I believe it has helped me bring a more sophisticated look and feel to my work. I'm sure that once you try this amazing paper you will wonder how you ever got along without it. Please enjoy this comprehensive guide that is all about Vellum!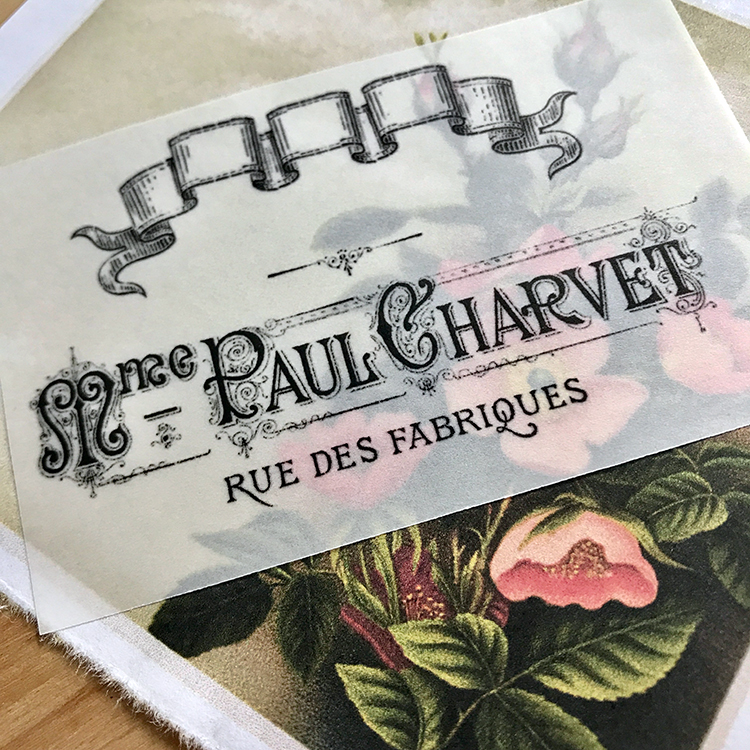 Modern Vellum Paper
Vellum used for non-commercial purposes is a smooth coated, non-porous paper. There are many varieties of vellum in terms of weight, texture, and colors. Virtually limitless opportunities are available for its use with things like paper-crafting, scrapbooking, stationery, and architectural design. Although it is see-through, vellum is technically not completely transparent. It has more of a frosted glass appearance. Vellum possesses the qualities of both delicacy and durability, allowing for writing and printing along with scoring, cutting, and gluing. So it is perfect for our mixed media, collage, and book making tasks. However, some vellum paper is not as strong and durable as others. An example is craft paper for children that is used only for tracing and not for tougher applications. Vellum paper for commercial printing is non-coated and has a somewhat rough surface (like eggshells). It is actually non-translucent.
Calf Skin Vellum – A Quick History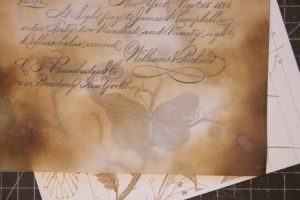 To avoid confusion, we will be looking at Modern Vellum Papers here. However, it is nice to understand the roots of this historic medium. True, ancient 'Vellum' is actually a form of parchment, which refers to using an animal skin for writing. This technique has been in use for thousands of years, starting in the 6th century B.C. in Babylonia and Egypt. It typically involves the use of calf, goat, or sheep skin. The word vellum is derived from the French word veau, specifically related to making a parchment from calf skin. The process of parchment making is fairly complex, starting with the cleaning process, then stretching it over a wooden frame. A special knife is used to scrape the skin several times before wetting and drying it. This is done multiple times until the desired tension and thickness of the skin is produced. Vellum was used for special documents to ensure that they would be long-lasting. (The above image is a paper created with a historic vellum look and feel.)
What is Vellum Paper?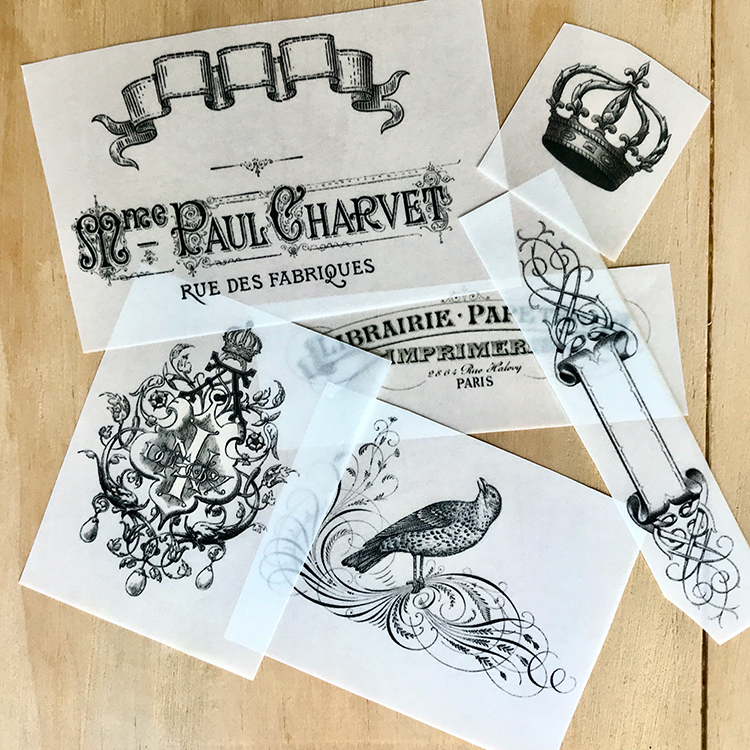 Modern vellum is a paper used by artists, paper crafters, calligraphers, architects, etc. It is called by many different names as well – tracing paper, translucent paper, see-through paper, and transparent paper. It is a smooth and fairly delicate paper made primarily by machines with the use of cellulose fibers from plants and trees. Sometimes these are referred to as plasticized cotton rag fibers. This manufacturing technique involves the removal of air from the fibers, which produces the yummy translucency of vellum. (It is interesting to note that paper, which has air trapped in the fibers, is opaque.) This modern manufacturing process is much faster than the laborious technique required for calf skin vellum (see above). Vellum today is used for many purposes from simple crafting to architectural and engineering plans.
What Can I Do with Vellum?
There are many things to try and do with this amazing paper. Some of the most common uses of vellum include:
Paper crafting and card-making
Wedding invitations and programs, vellum jackets, card insert tissue
Photo overlays,
Decorative invitations with inserts and overlays
Scrapbooking
Marketing materials
Packaging materials
Place cards
Diplomas and certificates
How to Print on Vellum
Not all vellum is suitable for printing. Please check the manufacturers notes to see if the paper is printable before buying. Learning how to print on vellum can be challenging, but is an important aspect of becoming an expert at making vellum crafts. You should begin by understanding all of the various operational aspects of your printer. This includes things like paper types and weights, the driver, the trays, and actual print settings.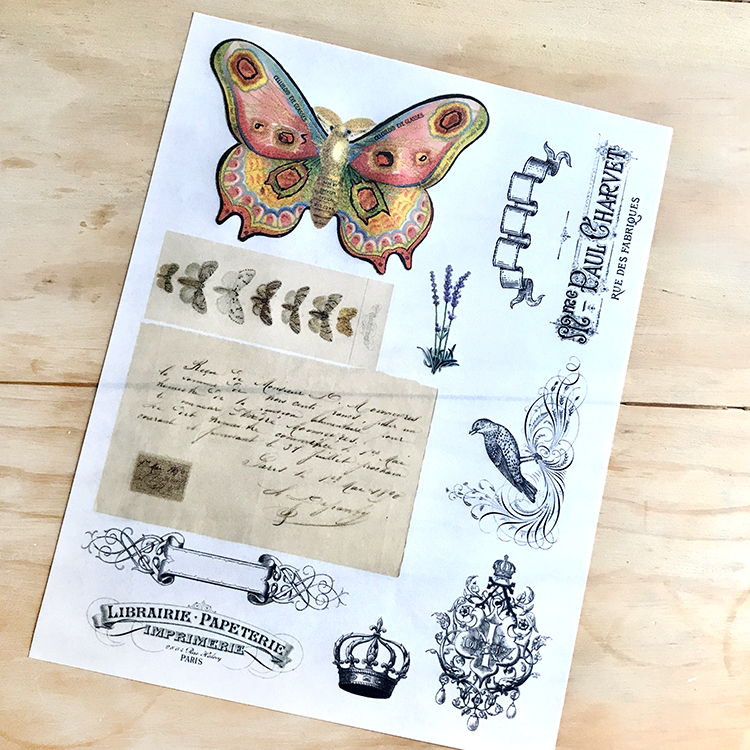 Inkjet Printers
Test your printer! A lot of people think inkjet printers do not typically work as well as laser printing when working with the non-porous finish of vellum. I only have an inkjet in my craft room. On the 'printable' vellum papers, I have not had any more trouble with vellum inkjet prints than print on regular printer papers. The ink can smear just like on papers, especially when they become wet or water is dripped on them. Ink takes bit longer to dry on vellum. TIPS: Use a paper that says it can be printed on an inkjet! If using an inkjet printer, you may want to try draft, quick, or transparent modes since they use less ink. Most printers have a paper or media type option, with plain paper being the default one. Sometimes choosing  fine art or photo paper is helpful if available on your printer.
Laser Printers
Some think laser printers or laser copiers are the best choice for printing vellum papers. They use heat and a fusing element to stick dry toner to paper. This technique avoids the pitfalls of smearing and blurring that sometimes happens with inkjets. Weight settings can be set for lighter or heavier paper on these printers so that heavier paper is moved more slowly through the printer with more heat and pressure being applied, while lighter weight settings for lighter vellum provides better print coverage and prevents jamming and wrinkling. Putting the vellum in your printer 'with the grain' is often beneficial, as is printing in batches to prevent overheating.
Cutting Vellum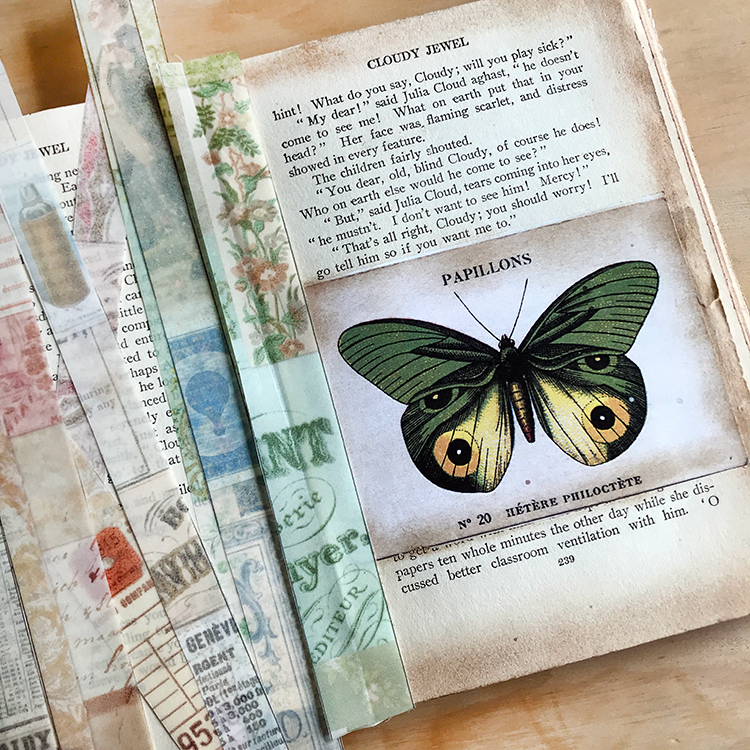 The most important consideration for cutting vellum is to ensure that the blade being used is new and very sharp, whether it be an X-acto knife, paper trimmer, scissors, or industrial (guillotine) cutter. I cut the above washi tape strips with scissors. Cricut and other similar machines can work splendidly for cutting vellum in intricate sizes and shapes as long as the proper settings are used. I recommend that you use a LightGrip cutting mat and adjust machine settings according to Cricut's Vellum Cut Guide Table.
Adhesives for Vellum
It takes patience and practice to learn how to use adhesives with vellum. Consider placing your adhesive in areas like corners or the center of the paper that you are placing onto your project at hand. Spray adhesives can work well, but you must be very careful not to overspray or it will show through. Get it right the first time; no second chances here! Standard craft glues are not the best choice as they tend to form globs and often will show through the vellum as well. Acid-free glue sticks applied to areas that will be camouflaged by other embellishments work well. Stitches and decorative clips are also smart choices. Some crafters use ModPodge for securing vellum to glass. With this scenario, you will need use the adhesive liberally to ensure a strong bond.
Special adhesive sheets, such as Glue Dots brand sheets for transparent vellum, are thought by many to be the most practical and efficient technique. These become invisible because after providing for an instant bond they disappear. Definitely consider this adhesive method for your vellum crafting pursuits.
Crafting with Vellum
I love to print our Graphics Fairy images onto vellum for use in my paper crafting. Think Overlays, Pockets, and more. Printable Vellums can also be used for rubber stamping, sketching, inking, embossing powders, and so much more. Most are excellent surfaces for watercolor, gouache, acrylic, graphite, pen and ink, colored pencil, marker, and pastels. Let's look at a few of the many ways to use TGF images on vellum. Again… test them!
I use these see-through papers to make Belly Bands, Envelopes, Pockets, Collage Fodder, Overlays, and even Washi Tapes. The Graphics Fairy's Premium Membership Site has a plethora of Washi Tape patterns that work beautifully on vellum. Here are a couple of the designs below.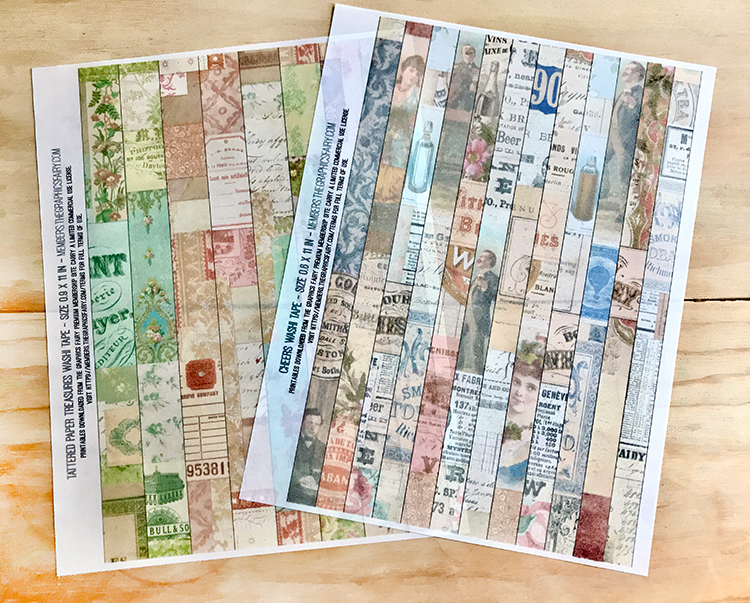 Here the TGF Washi Tape is used in a junk journal: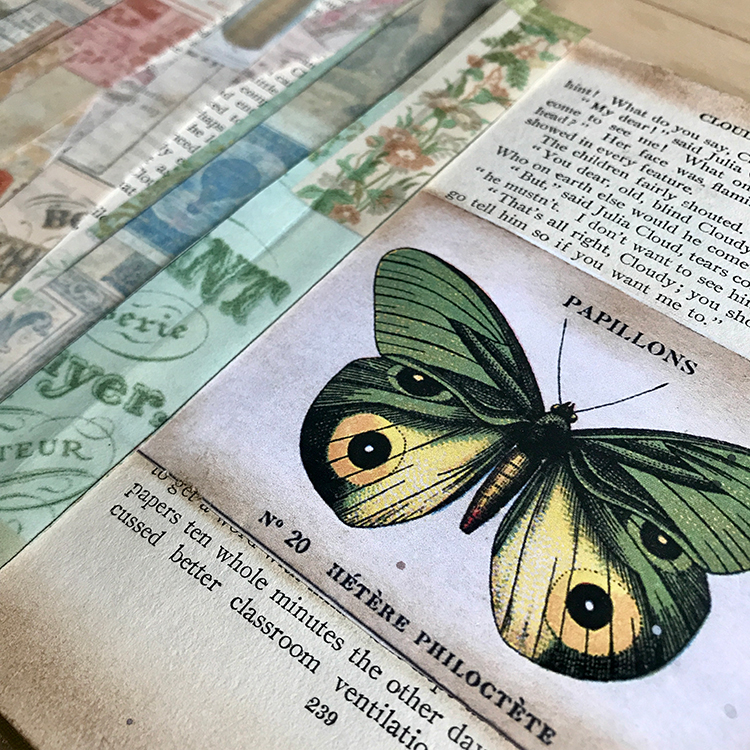 I printed the butterfly image onto vellum so you can see the words on the page behind it: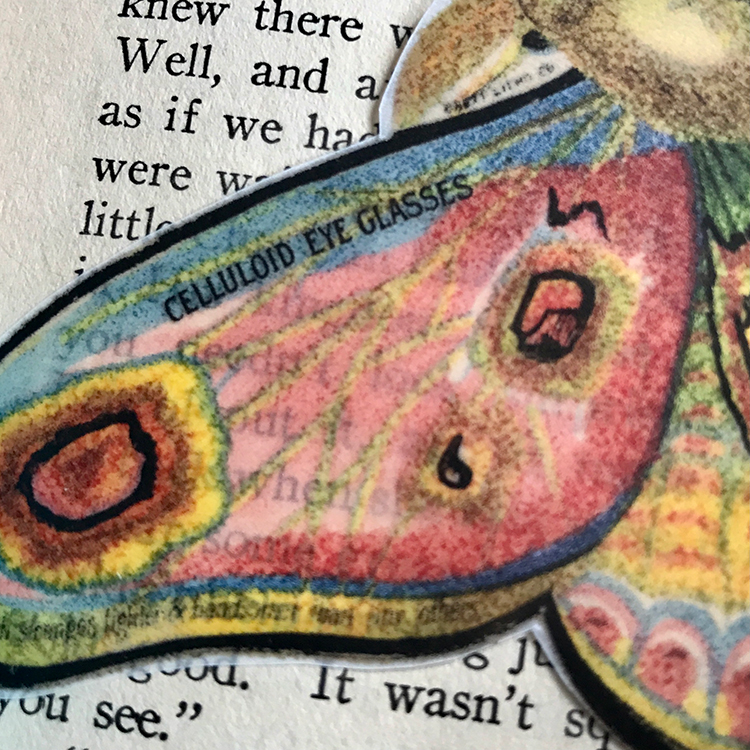 Making see-through pockets and envelopes entices the imagination and provides a safe haven for non-adhesive items. Below are envelopes created from various Premium site templates using a beautiful light vellum to give it more dreaminess. These envelopes are stuffed with floral ephemera and dried flowers. Photo by Gina Testa of Gina Makes It.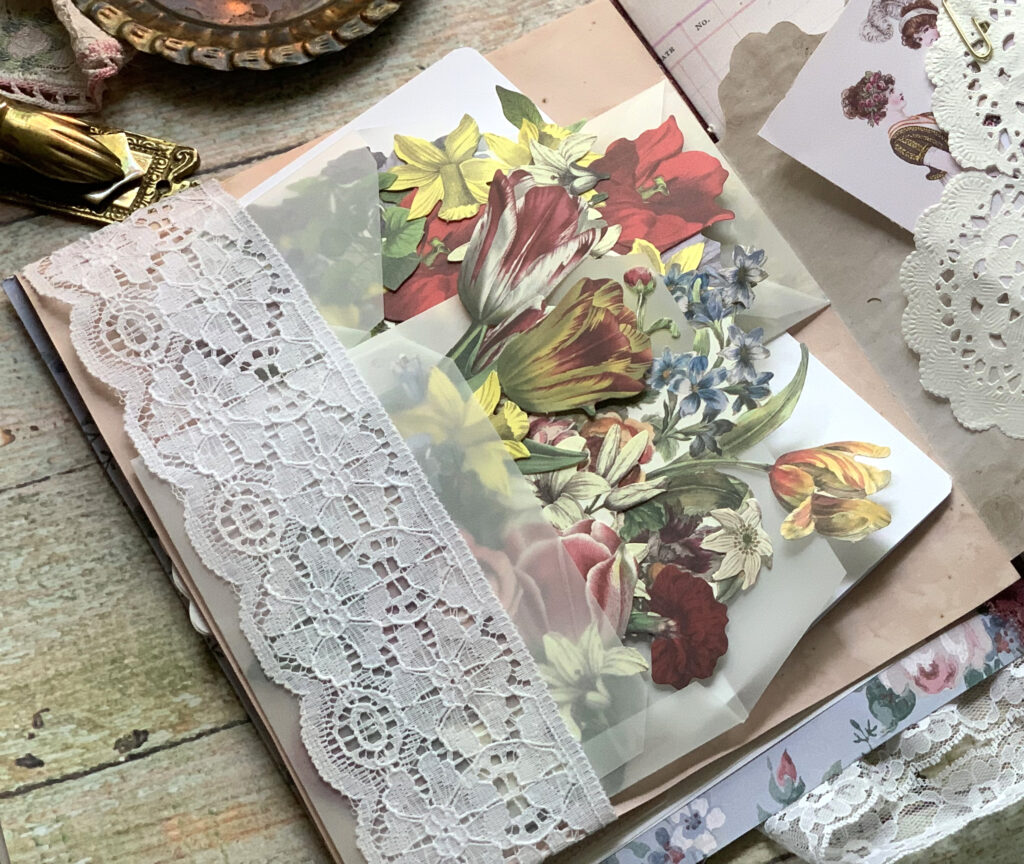 Below glass candle holders are surrounded with TGF vellum prints. Photo by Lynne Morgado of Mockingbird and Main.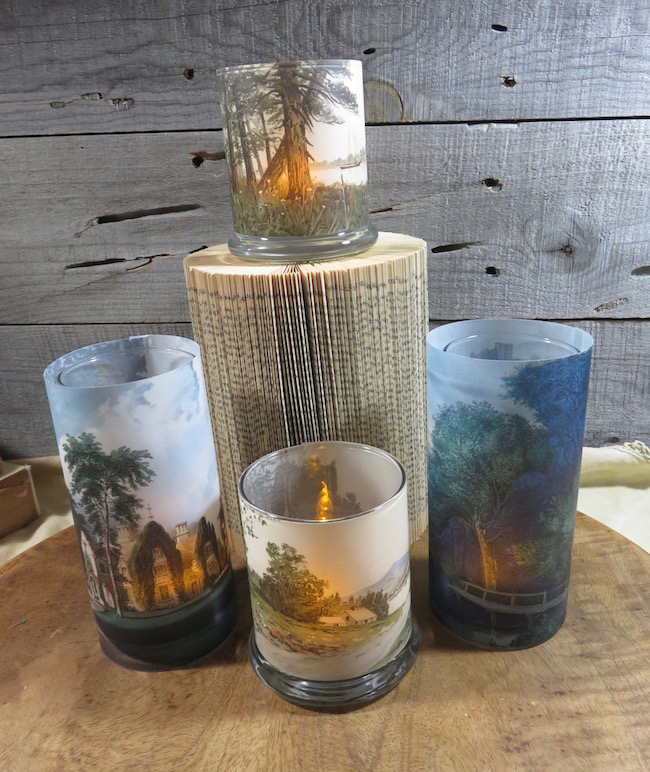 Embossing Vellum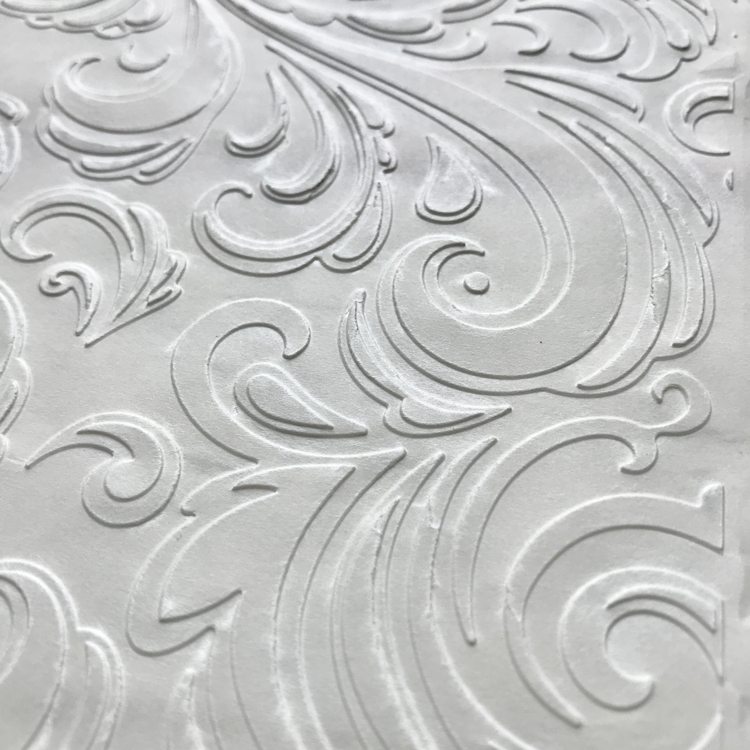 Embossing vellum is a way to add a nice texture to your work. Many crafters like heat embossing as well. Please check out my How to Emboss Vellum Tutorial, or Heather's tutorial for DIY Vellum Paper, or Diana's tutorial on DIY Faux Vellum Labels! (image below by Diana from Dreams Factory)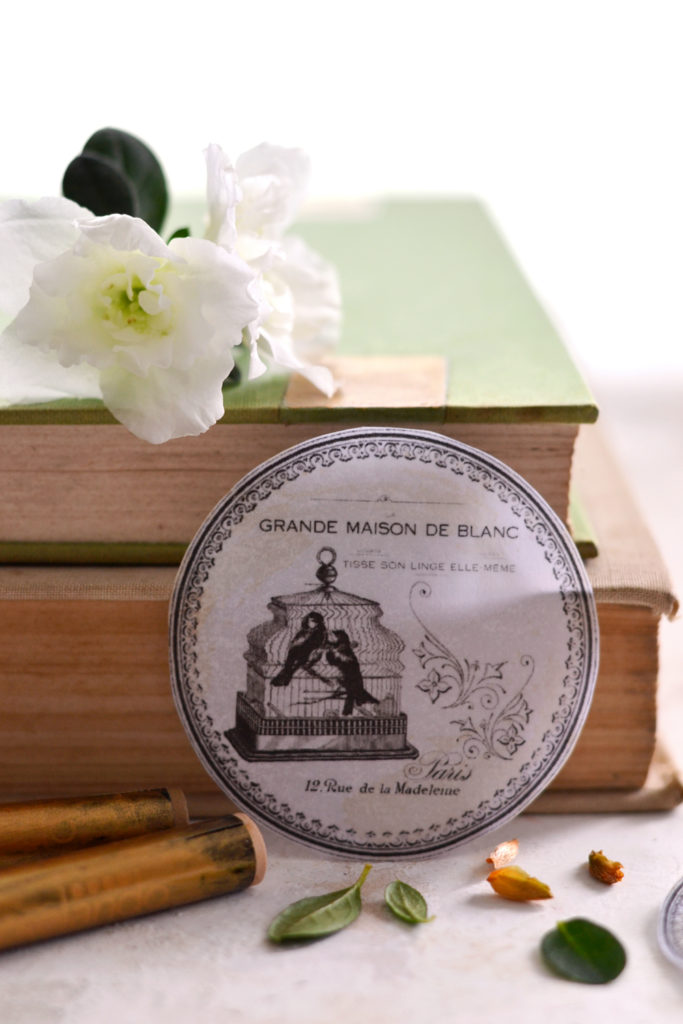 Vellum to Try
The top five selling Vellum Papers on Amazon.com  as of the writing of this guide are:
My personal favorite is the Neenah Vellum. It is so versatile and is a great weight for our paper crafting techniques. All the projects and prints for this article were on this paper.
I hope that you have enjoyed learning all about Vellum Paper in this Vellum – a Comprehensive Guide! I encourage you to play and experiment with different vellum paper in different weights and colors in your artwork.
I also teach Crafting tutorials over on The Graphics Fairy Premium Membership site. You can find even more of my art, DIYs, and whimsical shenanigans on Rebecca E Parsons Dot Com.