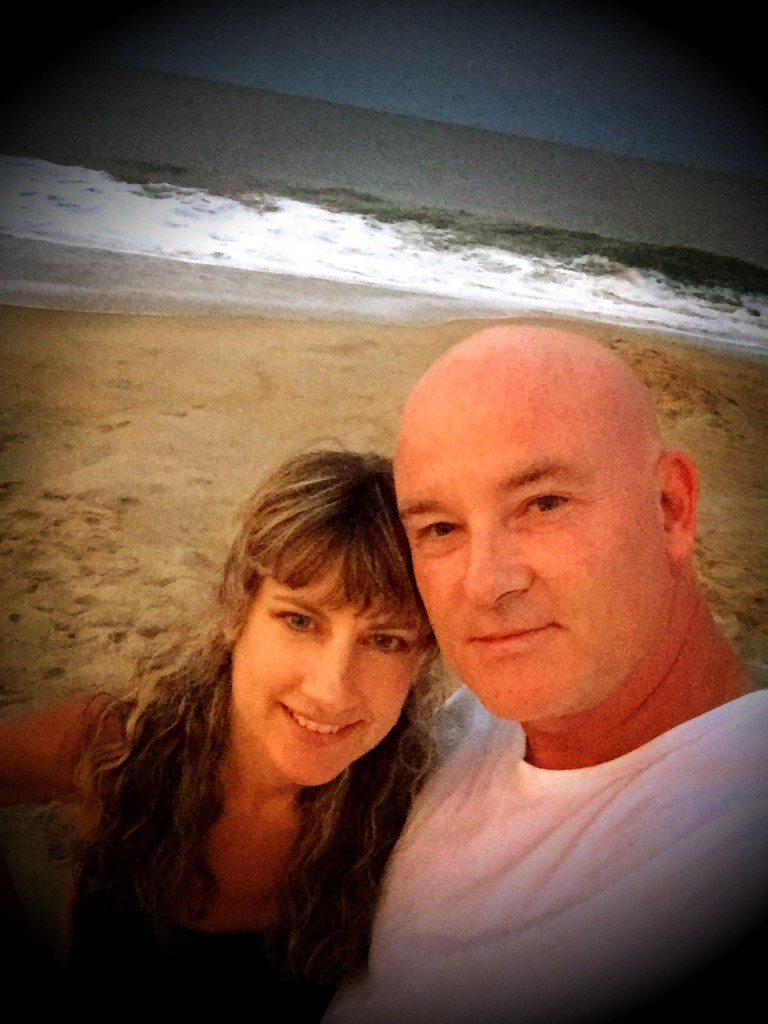 About 2 weeks ago my husband and I took a vacation to a Beach Resort just a few hours away from where we live. We had a great time, but when we got home my husband (Mr. Fairy) decided it was time to shed some of the weight that's been creeping up on him over the last few years. It's unfortunate that when we hit a certain age, our metabolisms just don't work as efficiently as they did when we were younger! We can do the exact same things, and eat the exact same way, as when we were younger, but now suddenly the pounds go on and they are harder to get off! Time to make some changes. My husband has always taken long walks during his lunch break at work, he also has a bike that he likes to ride in the evenings, so he's done pretty well in the exercise department. It's the food choices that need to change. The problem is that, like many of us (myself included) he's got a sweet tooth! He loves a little something (or not so little something!) sweet in the evenings after dinner. But a bowl full of ice cream is not a great choice when you're trying to shed some weight. Coincidentally, just a couple of days after we returned from vacation, General Mills sent me a lovely selection of Fiber One Dessert Bars to try out! The timing could not have been more perfect!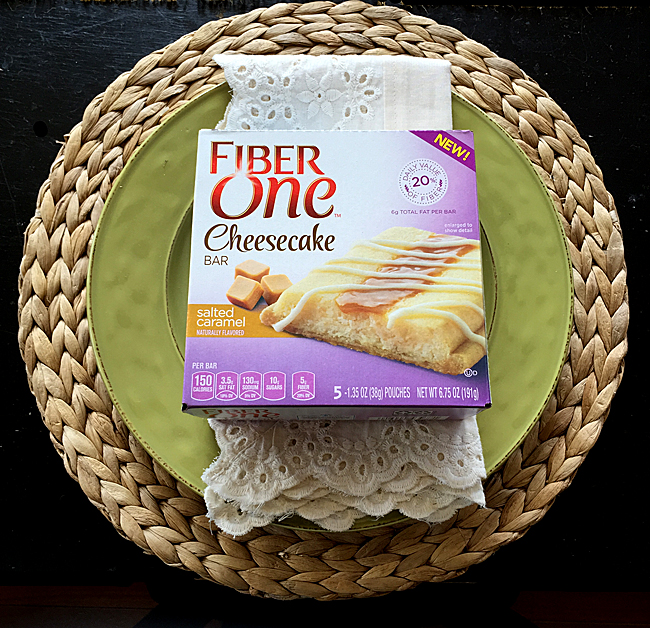 The bars are all less than 150 Calories a piece and some are even 90 Calories! And they come in delicious flavors like the New Cheesecake Bars in Salted Caramel Cheesecake and Strawberry Cheesecake! Cinnamon Coffee Cake is another great flavor! They've got Cookie Bars too like their delicious New Soft Baked Peanut Butter Cookie, the New Crunchy Sugar Cookie and Chocolate Chewy Bars. Yum!! Each Bar has 20% daily value of fiber as well, another important consideration at this stage in our lives! Each night my husband has been eating a sensible meal for dinner, he's eating a little earlier in the evening than he used to as well, and not snacking late at night. He's replaced his evening dessert with a tasty Fiber One Dessert Bar instead. He's also replaced his breakfast (a granola bar that had more fat and calories in it) with a Fiber One bar. He likes that the Fiber One bars have less calories, but he thinks that the fiber keeps him filled up longer! Mr. Fairy loves all of the yummy flavors but he is particularly fond of the Salted Caramel Cheesecake Bars! When we he gets excited about something, he loves to repeat his words. Three times now he has told me "If you ordered this as a dessert in a restaurant, you would not be disappointed! They are that darn good!" High praise coming from him, since his family owned a restaurant when he was growing up. And yes, I would have to agree with him. Woohoo! With Fiber One you don't have to fight your instincts, or your sweet tooth! Go on. Have one. 🙂
For more info on Fiber One Dessert Bars check them out at the following places online:
GIVEAWAY (Closed)
And now for the Giveaway! In order to be entered for a chance at a $100 Visa Gift Card, tell me in the comments which Fiber One Dessert Bar Flavor would you most want to try?
Entry Instructions: 
No duplicate comments.
You may receive (2) total entries by selecting from the following entry methods:
1. Leave a comment in response to the sweepstakes prompt on this post
2. Tweet (public message) about this promotion; including exactly the following unique term in your tweet message: "#SweepstakesEntry"; and leave the URL to that tweet in a comment on this post
3. Blog about this promotion, including a disclosure that you are receiving a sweepstakes entry in exchange for writing the blog post, and leave the URL to that post in a comment on this post
4. For those with no Twitter or blog, read the official rules to learn about an alternate form of entry.
This giveaway is open to US Residents age 18 or older (or nineteen (19) years of age or older in Alabama and Nebraska). Winners will be selected via random draw, and will be notified by e-mail. The notification email will come directly from BlogHer via the [email protected] email address. You will have 2 business days to respond; otherwise a new winner will be selected.
The Official Rules are available here.
This sweepstakes runs from 9/8/2015 – 10/31/2015
Be sure to visit Fiber One's brand page on BlogHer.com where you can read other bloggers' posts!