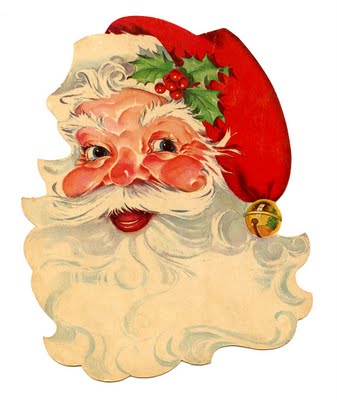 Click on the images to bring up the largest size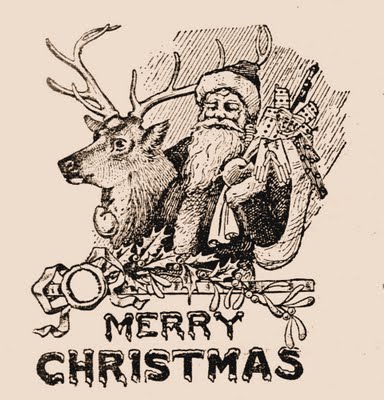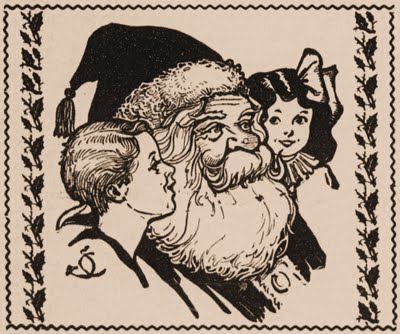 Today we have 3 jolly Santas! A little word of warning about the first one though. The beautiful Santa face at the top of the page came in a box lot of things I bought at auction last Summer. He's probably from the 1960s, made in the USA and does not have a copyright date on him, which I believe should qualify him for the public domain (if he would have had a copyright date, I would not have posted him at all). However, it's much riskier with later pieces like this, when it comes to the whole copyright thing, which is why I usually use images that are much older. Anyway, use this one at your own risk. It might be best to use this one for personal projects to be safe.
Now the other two sepia toned images are quite old (pre 1920) so they should be fine. I love the reindeer in the second one, but I am not loving the wart on Santa's nose in the third one, I kind of wish I would have removed it now that I'm looking at it!
In other news, I've added a new free background to my other blog at Backgroundfairy.com It's the 3 column version of the Christmas Birds & Scrolls background that I added a few days ago.
XXXOOO