Roosters are such interesting animals and are widely used in rustic and country decor. While roosters often spend much of their day perched high off the ground, most graphics will show them standing. I came across these 9 DIY vintage rooster projects and had to share with them you because they are such a great way to use the various rooster graphics from The Graphics Fairy.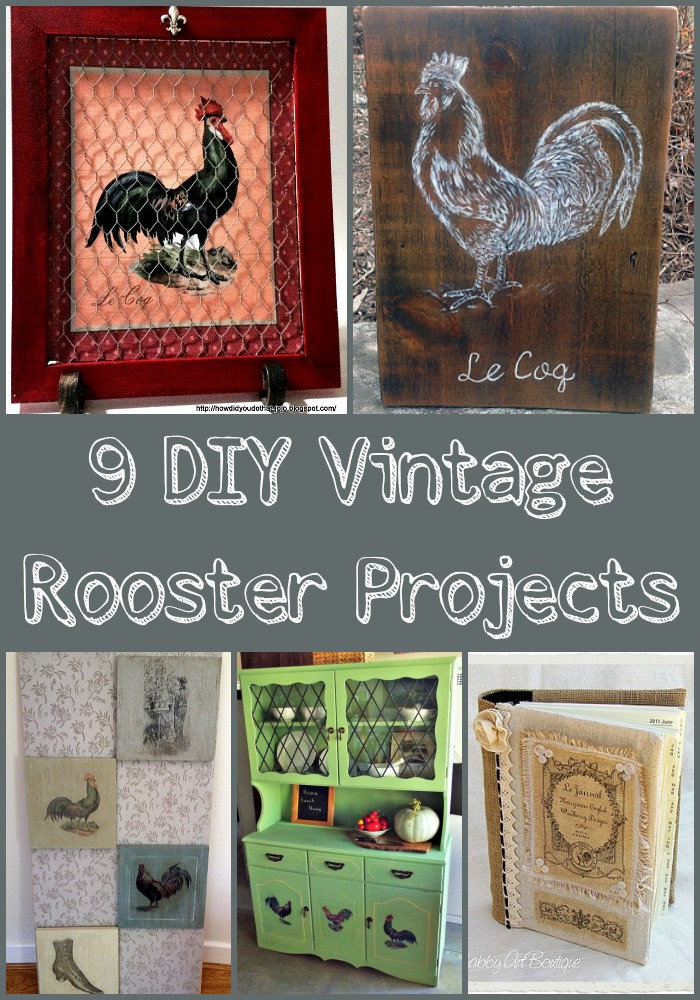 All of these projects come from readers of The Graphics Fairy. I absolutely love featuring the work of readers so I was excited to see so many rooster projects.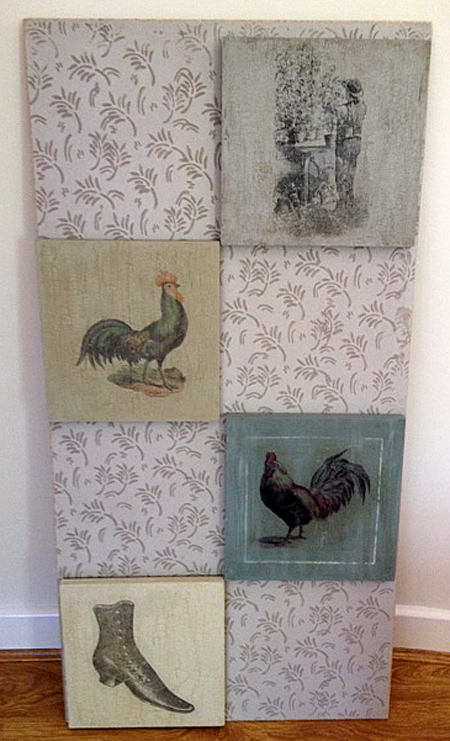 This DIY Transfer Wall Art comes from Home in Time. She used the Vintage Graphic – Gorgeous Colorful Rooster to complete this unique piece of wall art.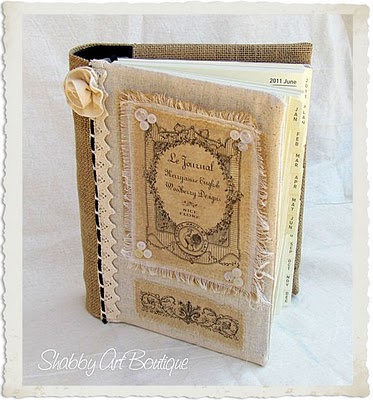 This gorgeous French Burlap Journal comes from KerryAnne at Shabby Chic Boutique. KerryAnne used the French Rooster Label for this beautiful piece!
Vintage aprons are always so fun to find. This one, from Patchwork Chick, uses the Free Vintage Image – Rooster Hen.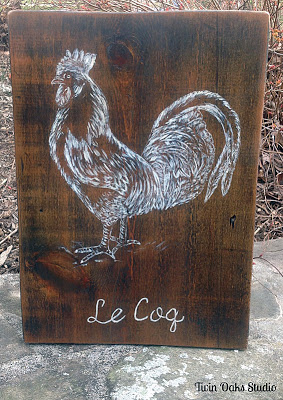 This painted rooster sign comes from Twin Oaks Studio. I love the use of the white paint to show off the rooster image.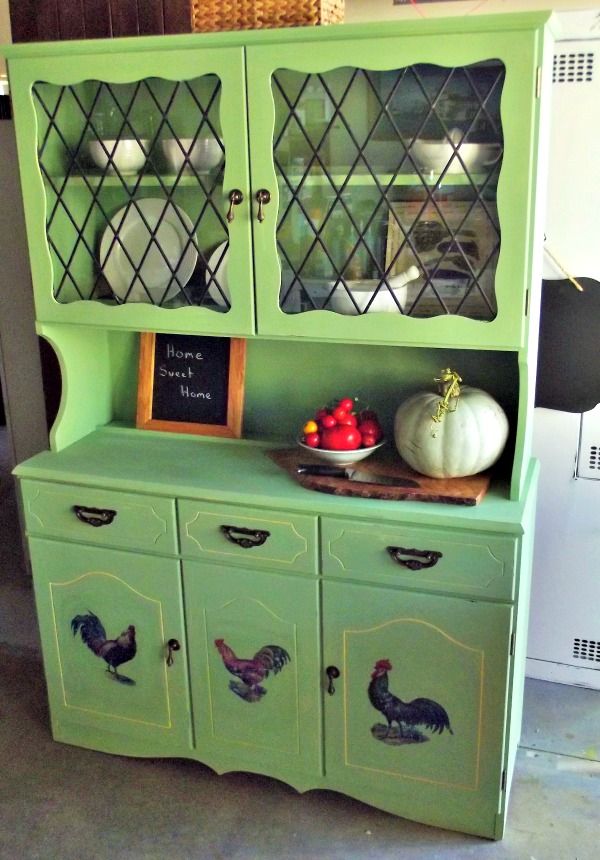 This gorgeous DIY French Country Hutch uses three different rooster images to complete the front of the cabinets. See this and many other amazing projects over at Zhoosh Furniture's Facebook page.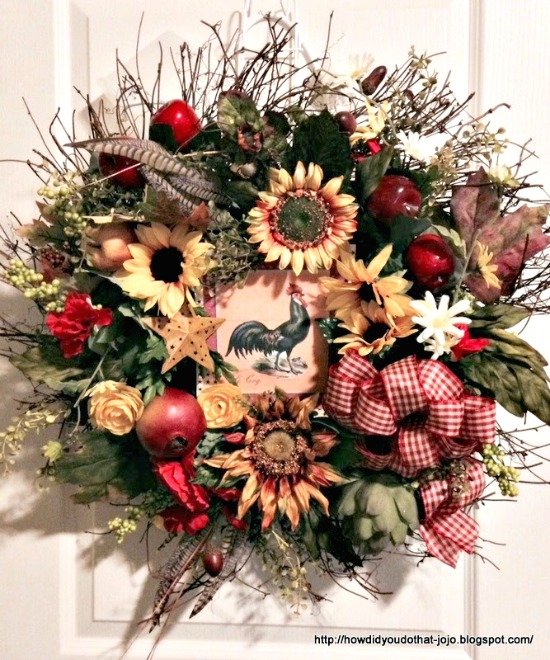 Look closely and you'll see the Farm Graphic – Beautiful colored rooster in the middle of this gorgeous fall wreath from How Did You Do That Jojo!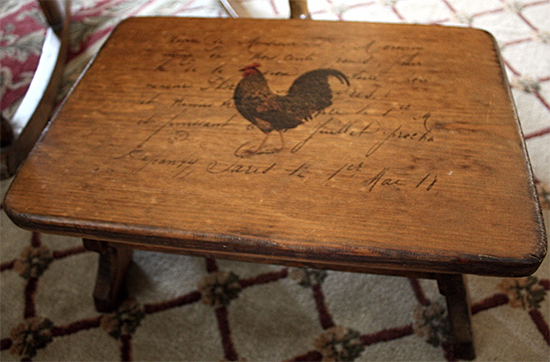 The kite rooster graphic is layered on top of some vintage writing on this neat farmhouse stool. See it and other great projects at the Black Sheep Shoppe.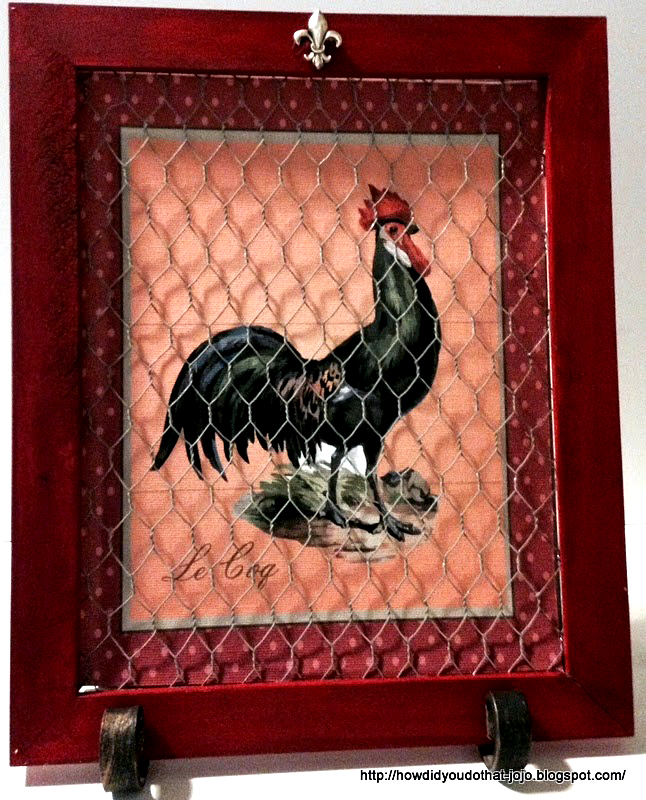 This colorful rooster wall art, from How Did You Do That JoJo, combines the Farm Graphic – Beautiful Colorful Rooster with chicken wire for a unique piece of art.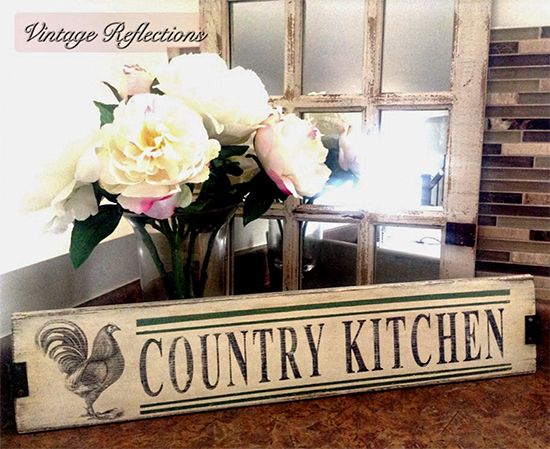 The chicken with a fancy tail clip art is the perfect little addition to this country kitchen sign from Vintage Reflections.