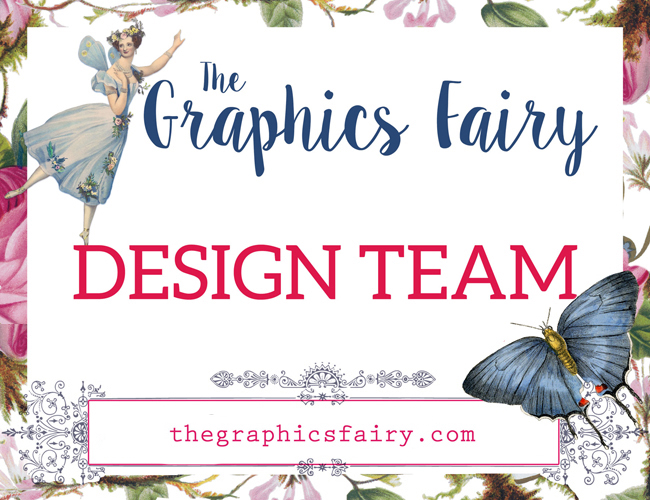 We're so thrilled to announce our First ever Design Team here on TGF! We received so many fantastic applications for the team, it was incredibly difficult to narrow it down, we were truly blown away by the talent out there! As it was, we ended up with 5 people, instead of 4, as we just couldn't bare to narrow it down any further!
Now, let me introduce this amazing Team to you!
Nik from Nik the Booksmith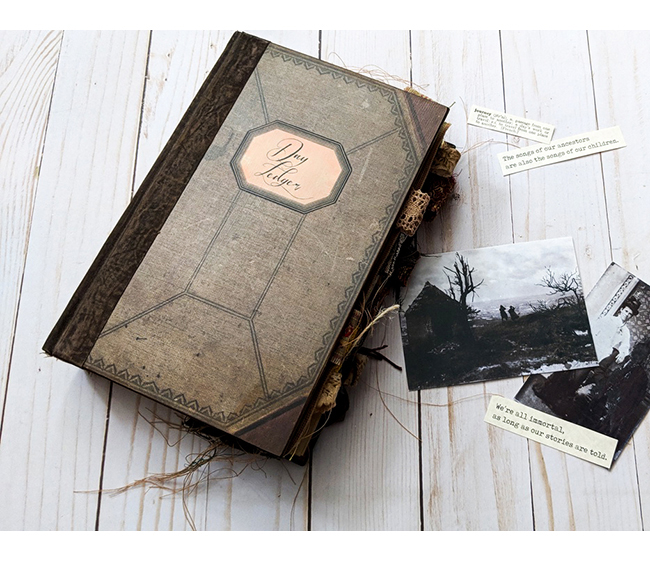 Nik's Style … "As an artist, I am ever changing, ever evolving. Yet, always return to a simplistic aesthetic, rich with history and a bridge to the past, like reaching through the mist to grasp the hand of an old friend."
Cheryl from A Penchant for the Past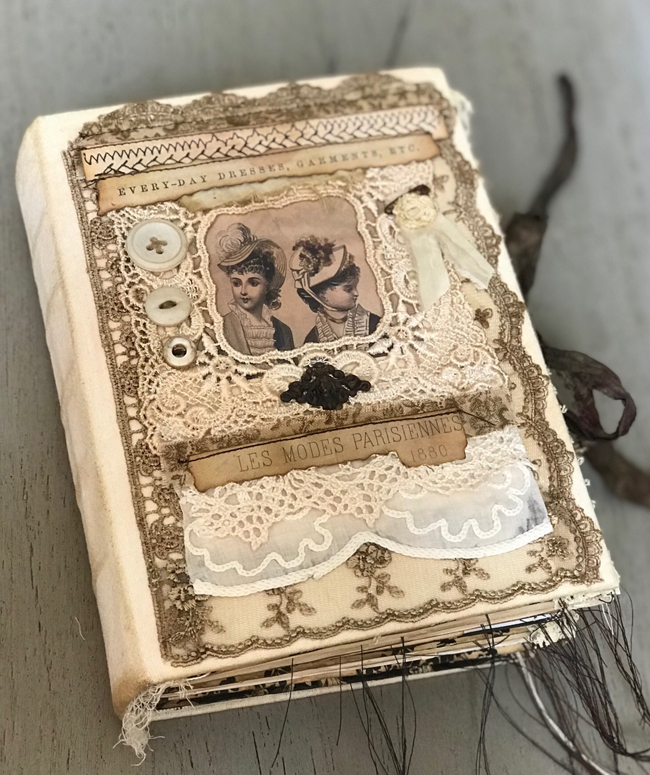 Cheryl's Style … "My junk journaling style is what I would call antique inspired. The covers are handmade or created by repurposing antique books that are in disrepair. The pages are heavily dyed, sewn, and filled with ephemera from the 1800 and early 1900's."
Kelly from Book and Paper Arts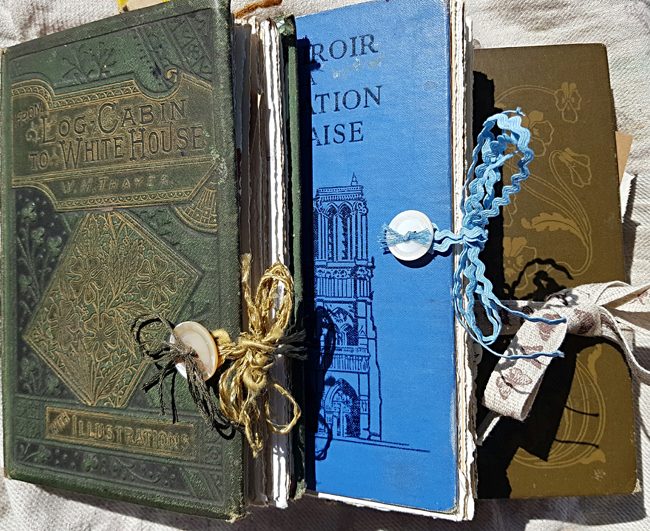 Kelly's Style … "While I love making junk journals that are really art books, I also make ones that are sort of altered sketchbooks bound into vintage books. They are still full of wild paper goodness, but tend to have more blank pages than most, as they can then be used as a conventional, unconventional sketchbook and diary."
Sheena from LunaRozu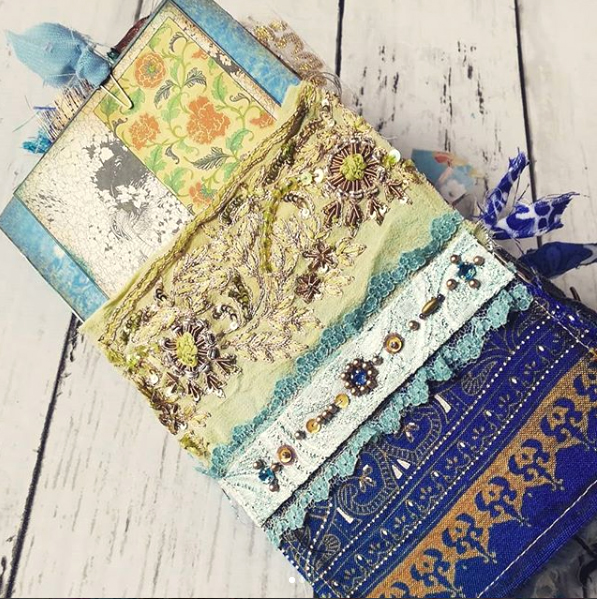 Sheena's Style… "The Luna Rozu style is mainly eclectic vintage with a mix of floral and (sometimes) whimsical elements. Oh, and two things I can never say no to when creating journals: lace and saree fabrics. LOVE!"
Lynne from Mocking Bird and Main

Lynne's Style… "I lean toward a vintage style hardcover junk journal style with splashes of color and whimsical details and lots of pages (the chunkier the better

). I have the most fun and do my best creating when I have a theme that I run with for a journal."
Each month these designers will be creating gorgeous journals, using images from our Premium Membership Site, to inspire you in your own Junk Journal work. I hope you will check out the links to their sites and social media pages, I know you will want to follow all of them if you do! These women are true artists and it's always a treat for me to see what they come up with next, I'm sure you will feel the same!
We will be starting this series in September, and it will run for 6 months, so stay tuned!