We're so thrilled to announce our newest Design Team here on TGF! We received so many fantastic applications for the team, it was incredibly difficult to narrow it down, once again we were truly blown away by the talent out there! I know I say that every time, but I feel like it's getting harder each time, instead of easier. Truly! We had so many fantastic Junk Journal artists applying from all around the world. If you applied, but didn't make the team this time, please try again in the future. There were so many that were so close to making it and if we would have had more slots they would have!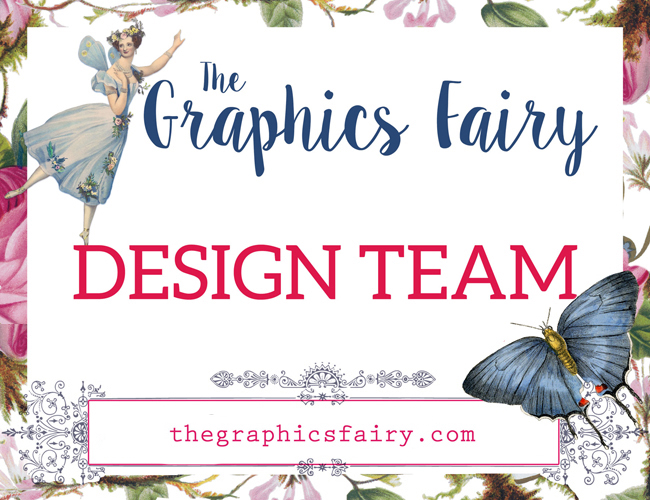 Now, let me introduce this amazing Team to you:
Angela from Maker Mom Journals (New!)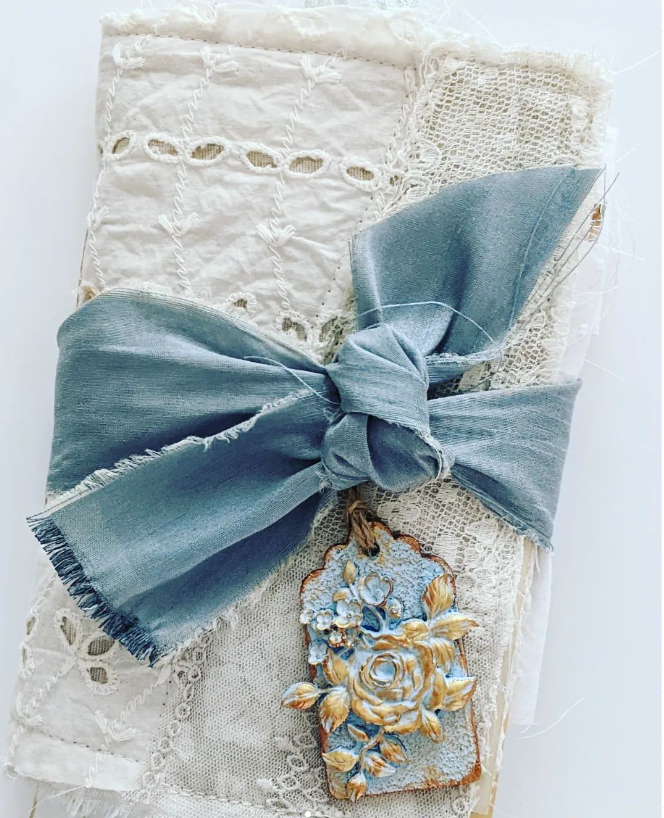 Angela's Style… " My creative style is generally faith inspired. I love working with vintage papers and fabrics. Layers and textures make for a chunky journal, which is my favorite! I lean toward neutrals and softer color palettes, but truly I love it all. I was created to create!"
Danielle from Fill a Space Handmade (New!)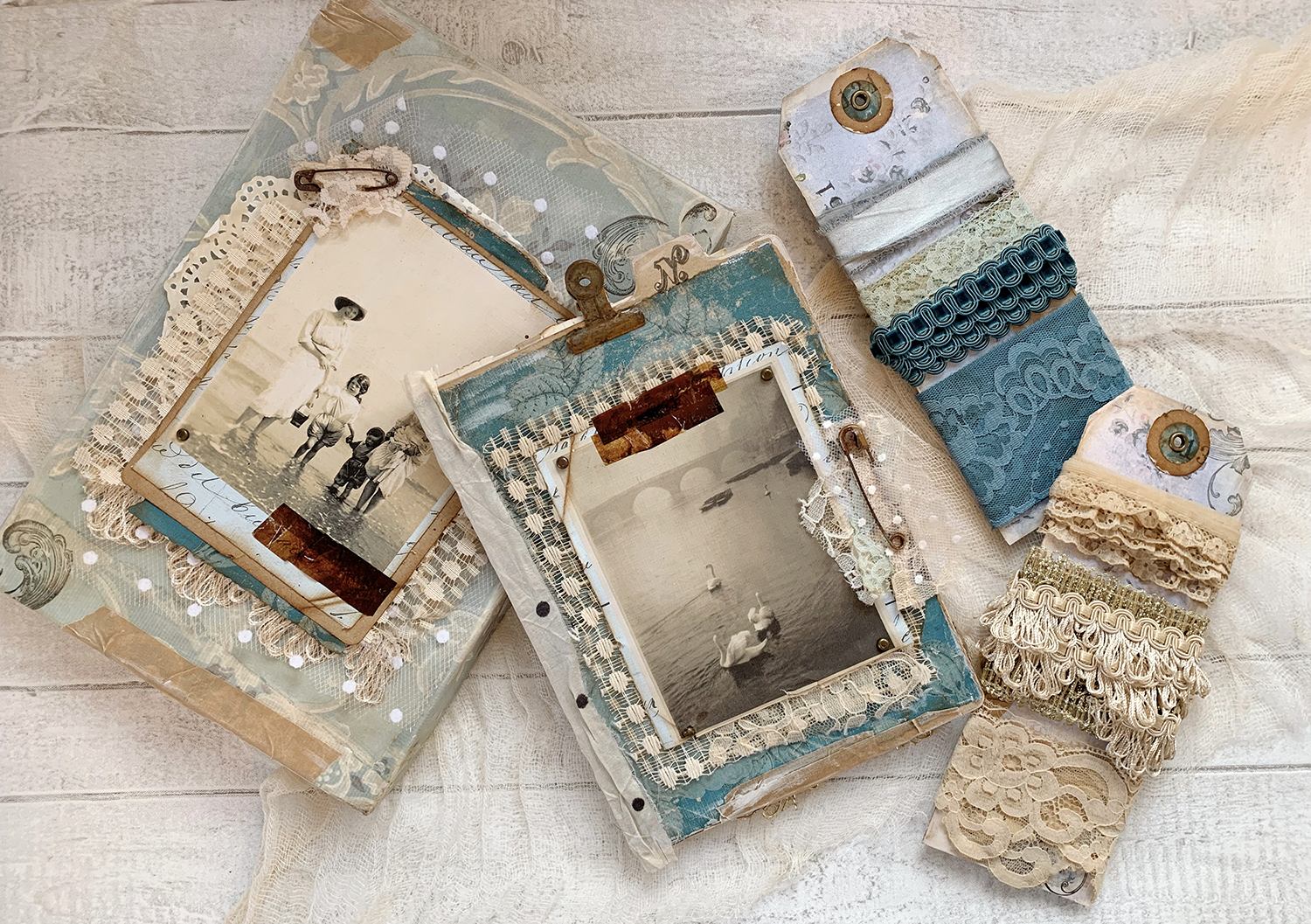 Danielle's Style… "Being an avid collector of all things lost and vintage, I enjoy giving new life to these pieces within my journals. I create intuitively and love exploring a variety of styles and techniques, creating unique journals. I'm a lover of layering and textural interest, often working with natural palettes, which reflects an organic style."
Saje from Vibe of Vintage and Lady Black Blood (New!)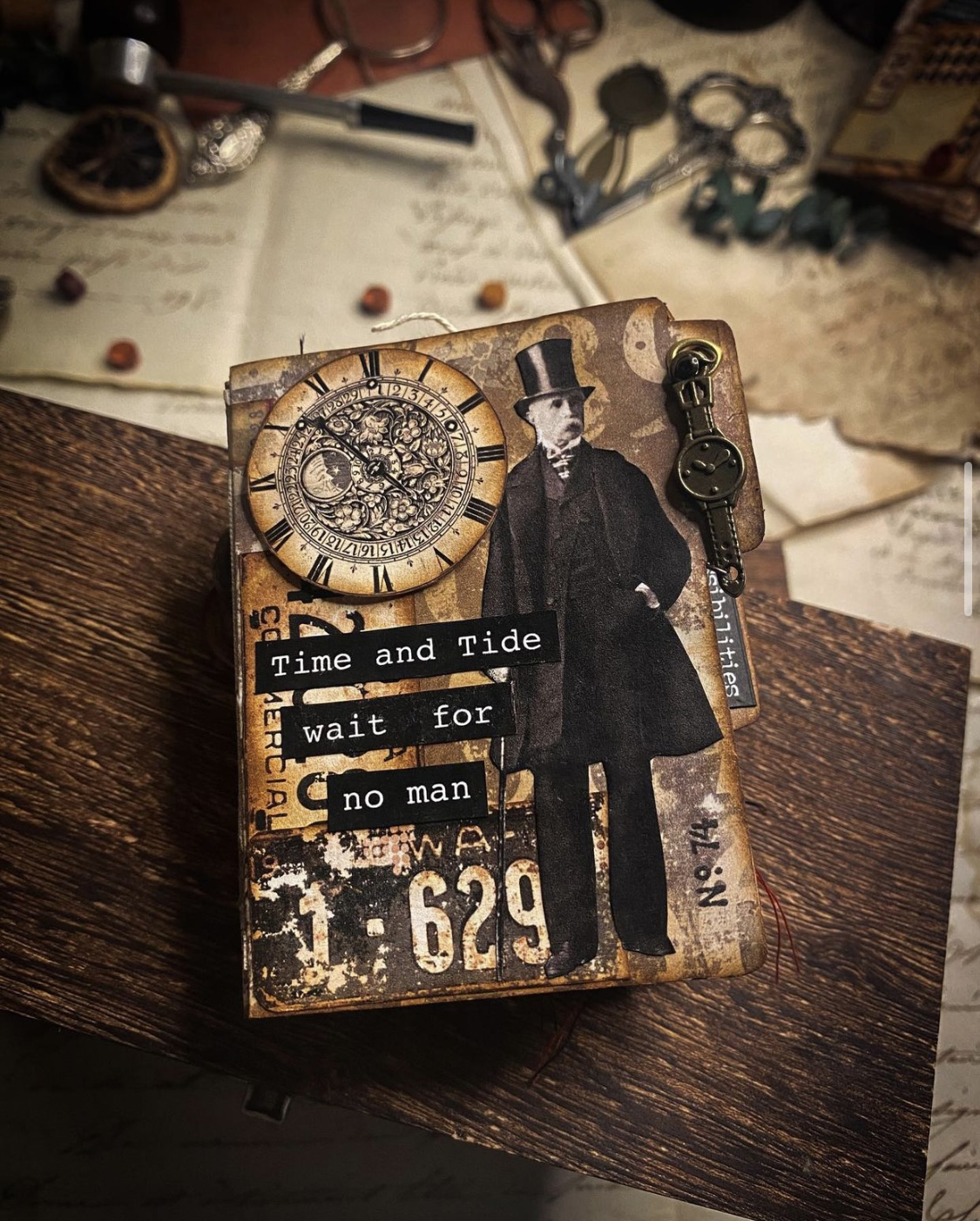 Saje's Style … "My journal style is a deep & grungy vintage aesthetic with hints of darker tones, fabrics and lots of sewing within the pages. I like to mimic the look and feel of an an old rustic, torn and tattered book like it's been aged and worn giving it a touch of antiquity almost as though it has been passed down generations."
Ingrid Carlsen from Karatootie (New!)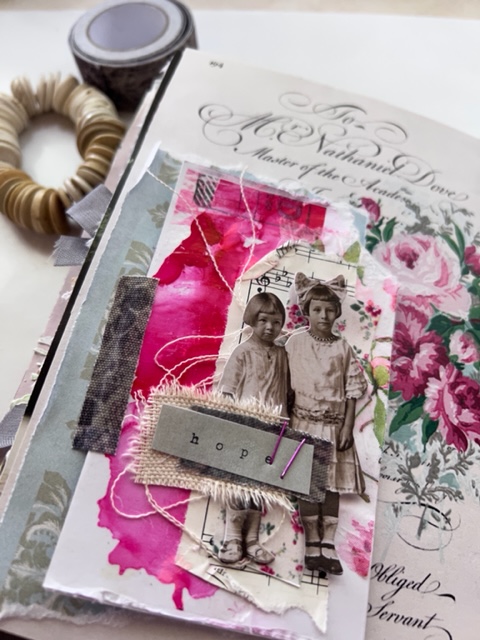 Ingrid's Style … "If there are florals in the pattern, then I'm using it! With a flair for vintage and a touch of whimsy, my style is eclectic, mixing conventional and sometimes not so conventional patterns. My signature are my clusters. I love to add chunky layers to my projects and it's not rare to find stitching and fabrics in my journals."
Sharon from Mad Paper Crush (New!)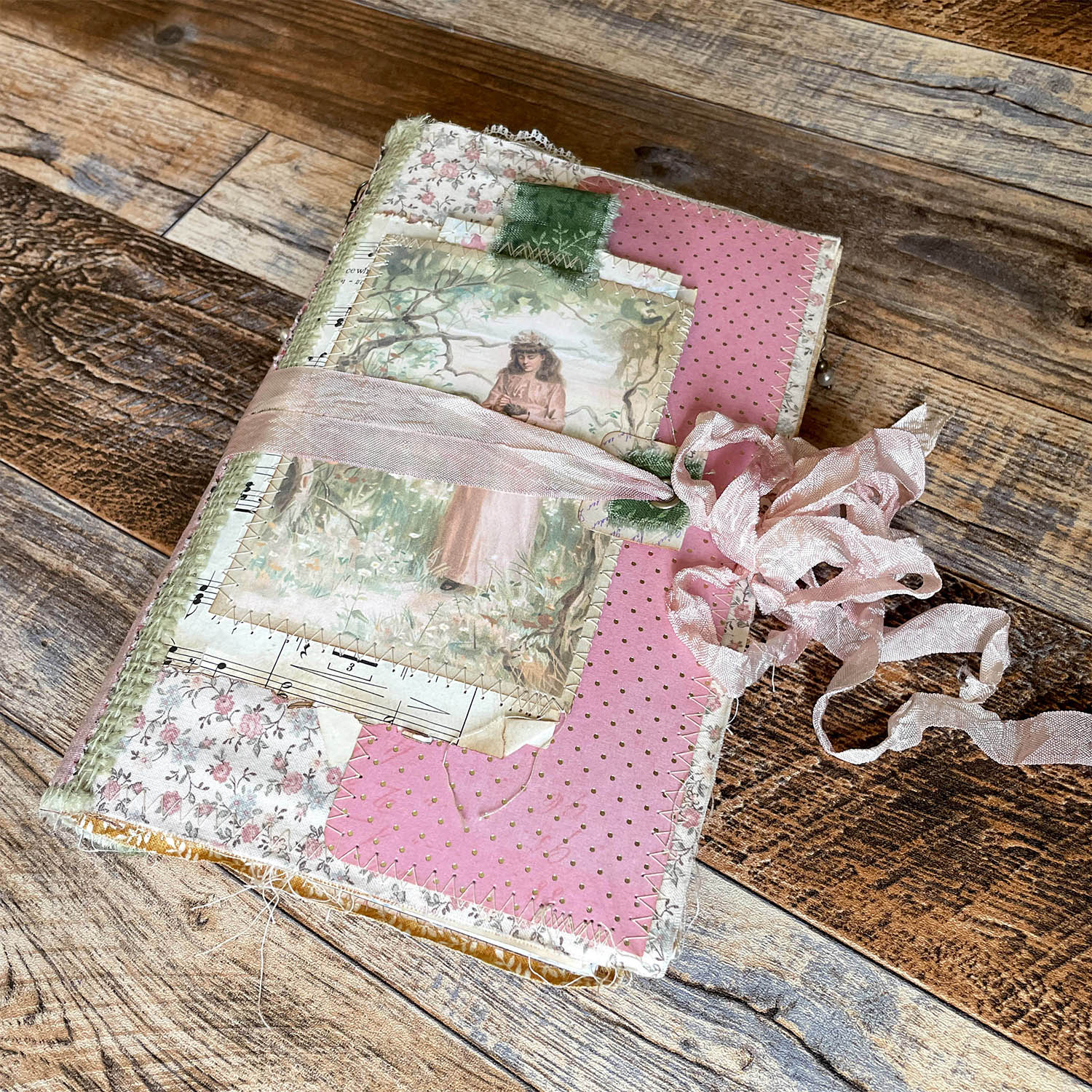 Sharon's Style … "I love all vintage ephemera and am particularly drawn to old invoices, ledgers and day books! I feel like my style changes as I grow as an artist, but I always want my journals to have a vintage feel and create a journey that piques the curiosity and sparks the imagination."
Norma from Crafted by Norma (New!)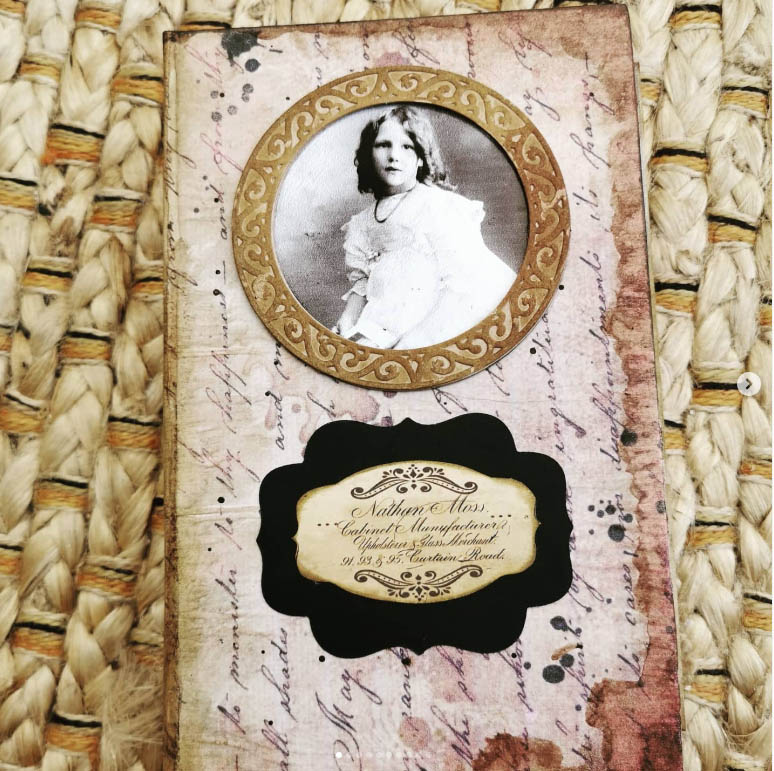 Norma's Style … "My creative style is inspired by Victoriana, Dark Academia and Gothic History. Although my journals are not always on these themes but my colour palette is muted and coordinated. My journals are organic that is they seem to follow their own path and I love that about creating them. So addictive."
Tanja from Made by Tanja (New!)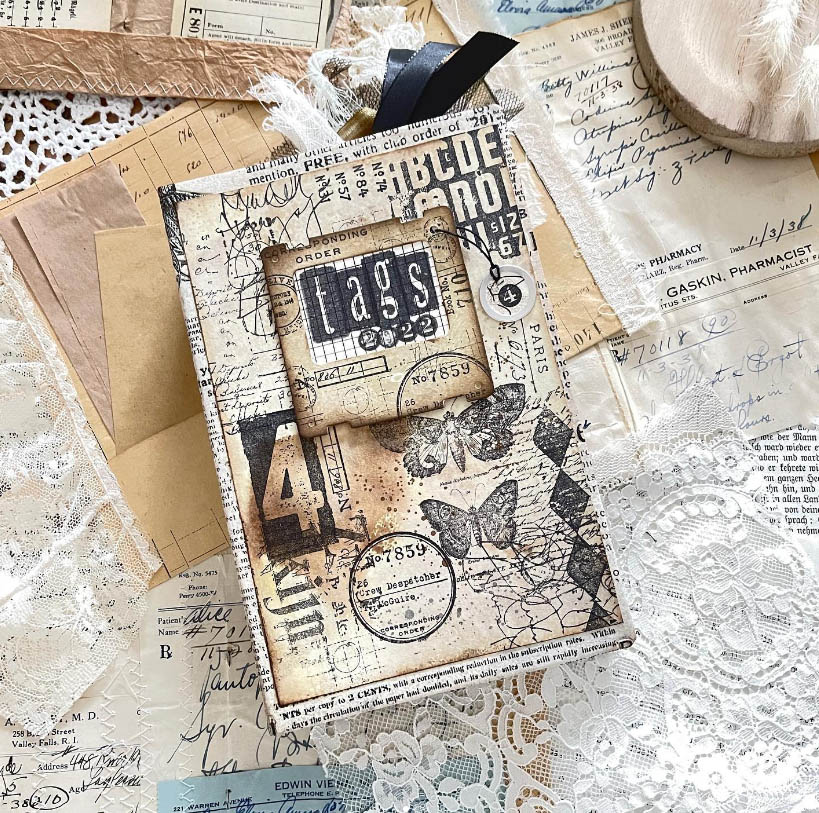 Tanja's Style … "I found my yoga for the soul in creativity with stamps and paper. I love making my own stamps, stickers and embellishments and I occasionally do DIY tutorials too. I've stayed true to my vintage style for years. My friends say my work is instantly recognizable and it's an inspiration to many."
Dody from Dorothy Jane Paperie (New!)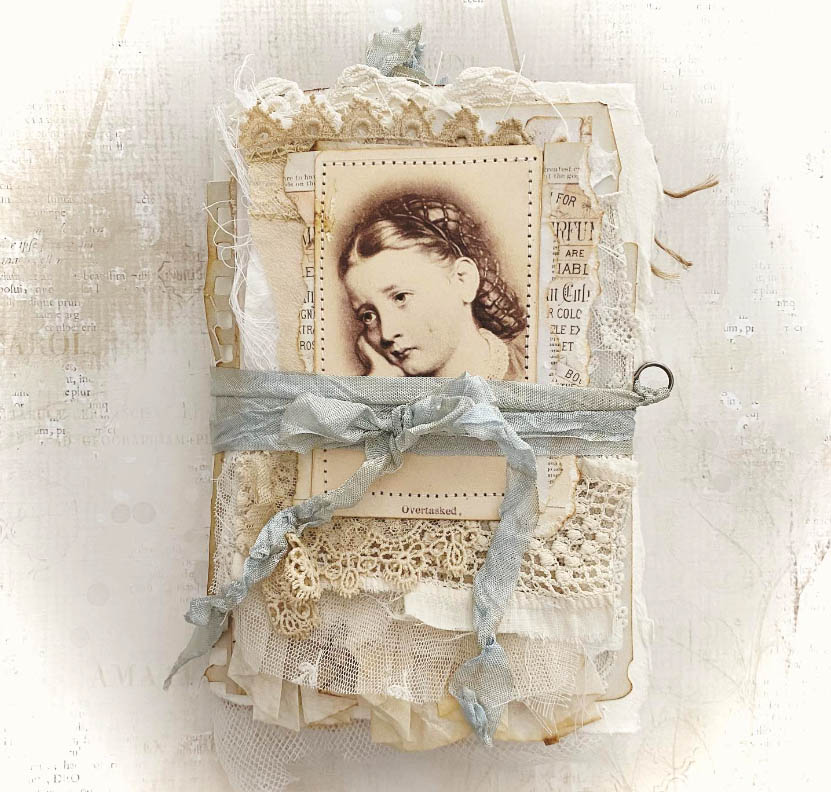 Dody's Style … "I love to think of my journals as a kind of treasure box. I create many tuck spots, roomy pockets and belly bands to hold treasured bits of memory. I love to layer lace and ribbon and torn paper and my passion is ruffles of all sorts: rustic, uneven, messy and perfect! I search endlessly for vintage photos of anonymous people and give them a new life with a new family."
Sarah from Crafty Paper Bits (Returning!)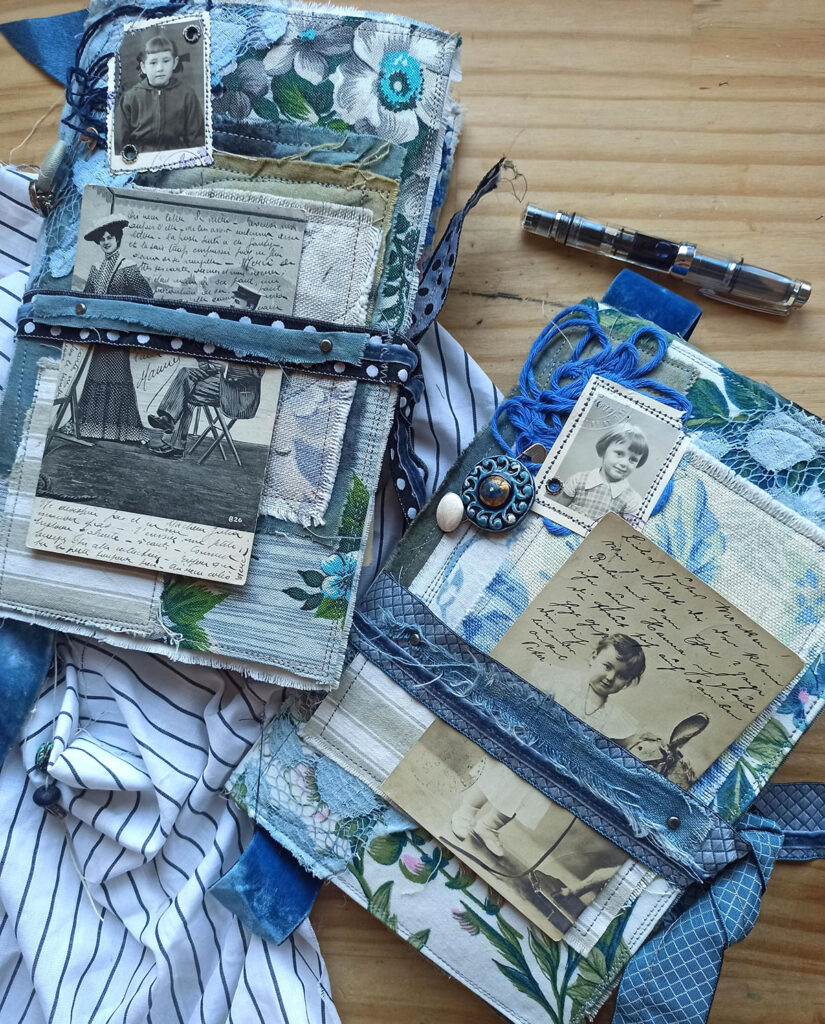 Sarah's Style … "I love eclectism in junk journals because it allows me to play with different themes and techniques and create with more freedom. Being French I like to think there's a "French touch" in my creations as I source my papers and ephemera at home. I love a junk journal filled with old papers, recycled materials, beautiful fabrics and images."
Jack Ravi  (Returning!)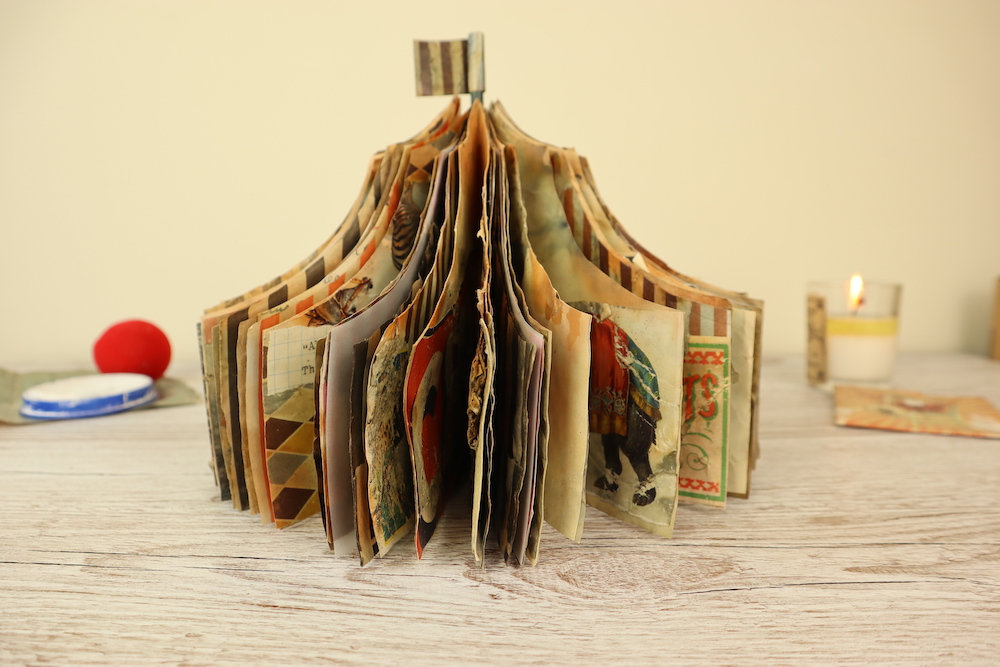 Jack's Style … "My journal style is raw and rustic. I tend to layer papers and found photographs in a very personal and intuitive way. I see my journals almost as meditative exercises where making marks is combined with ripping, gluing, adding and removing."
Each month these designers will be creating gorgeous journals, using images from our Premium Membership Site, to inspire you in your own Junk Journal work. I hope you will check out the links to their sites and social media pages, I know you will want to follow all of them if you do! These women are true artists and it's always a treat for me to see what they come up with next, I'm sure you will feel the same!
Make sure you check out their links and follow them for even more inspiration! And follow along on The Graphics Fairy YouTube HERE as well to see many of their Junk Journal Flip Throughs!