We're so thrilled to announce our newest Design Team here on TGF! We received so many fantastic applications for the team, it was incredibly difficult to narrow it down, once again we were truly blown away by the talent out there! I know I say that every time, but I feel like it's getting harder each time, instead of easier. Truly! We had so many fantastic Junk Journal artists applying from all around the world. If you applied, but didn't make the team this time, please try again in the future. There were so many that were so close to making it and if we would have had more slots they would have!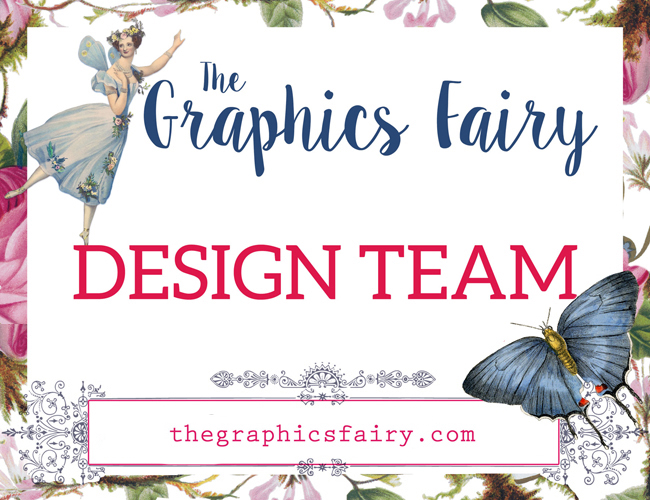 Now, let me introduce this amazing Team to you:
Sarah from Crafty Paper Bits (New!)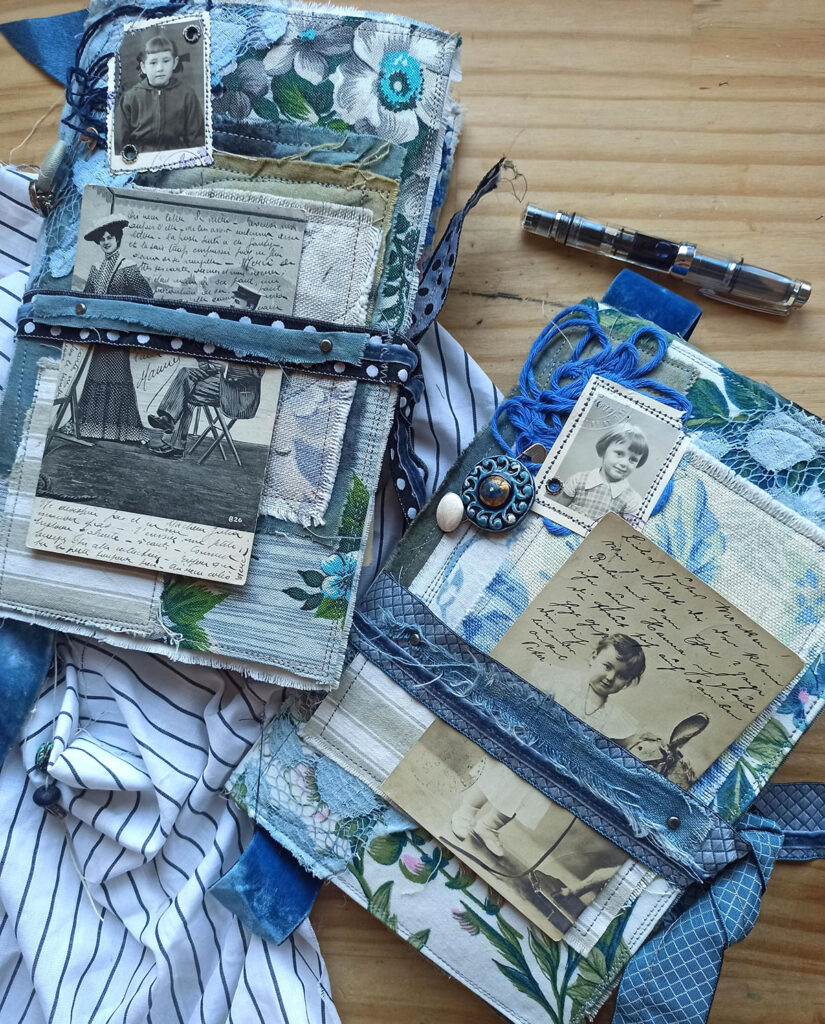 Sarah's Style … "I love eclectism in junk journals because it allows me to play with different themes and techniques and create with more freedom. Being French I like to think there's a "French touch" in my creations as I source my papers and ephemera at home. I love a junk journal filled with old papers, recycled materials, beautiful fabrics and images."
Jack Ravi  (New!)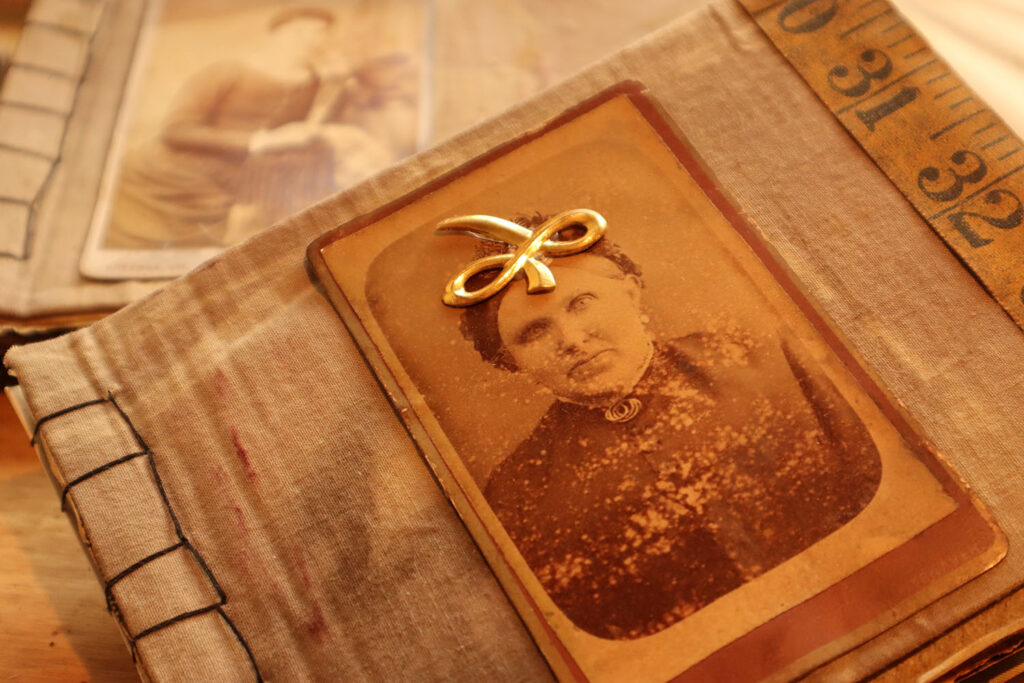 Jack's Style … "My journal style is raw and rustic. I tend to layer papers and found photographs in a very personal and intuitive way. I see my journals almost as meditative exercises where making marks is combined with ripping, gluing, adding and removing."
Anna from Leximbue Journals (Returning!)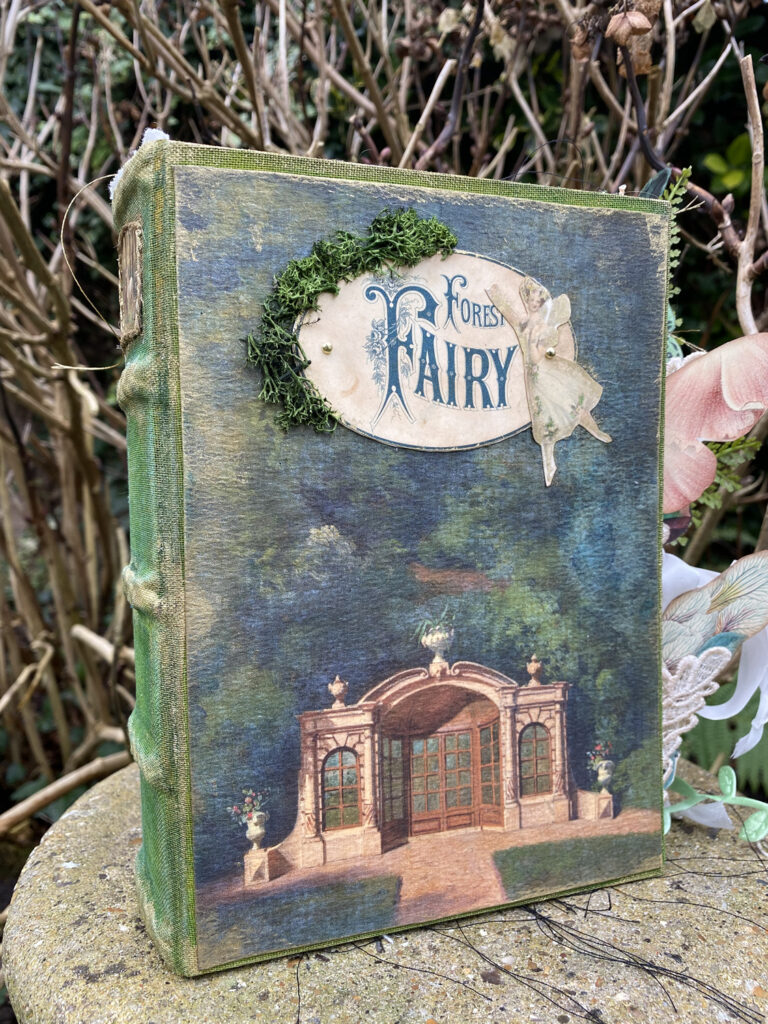 Anna's Style… "I am a dark ages and medieval historian in love with books. I create themed journals of different styles inspired by books of the past!"
Lynne from Mockingbird and Main (Returning!)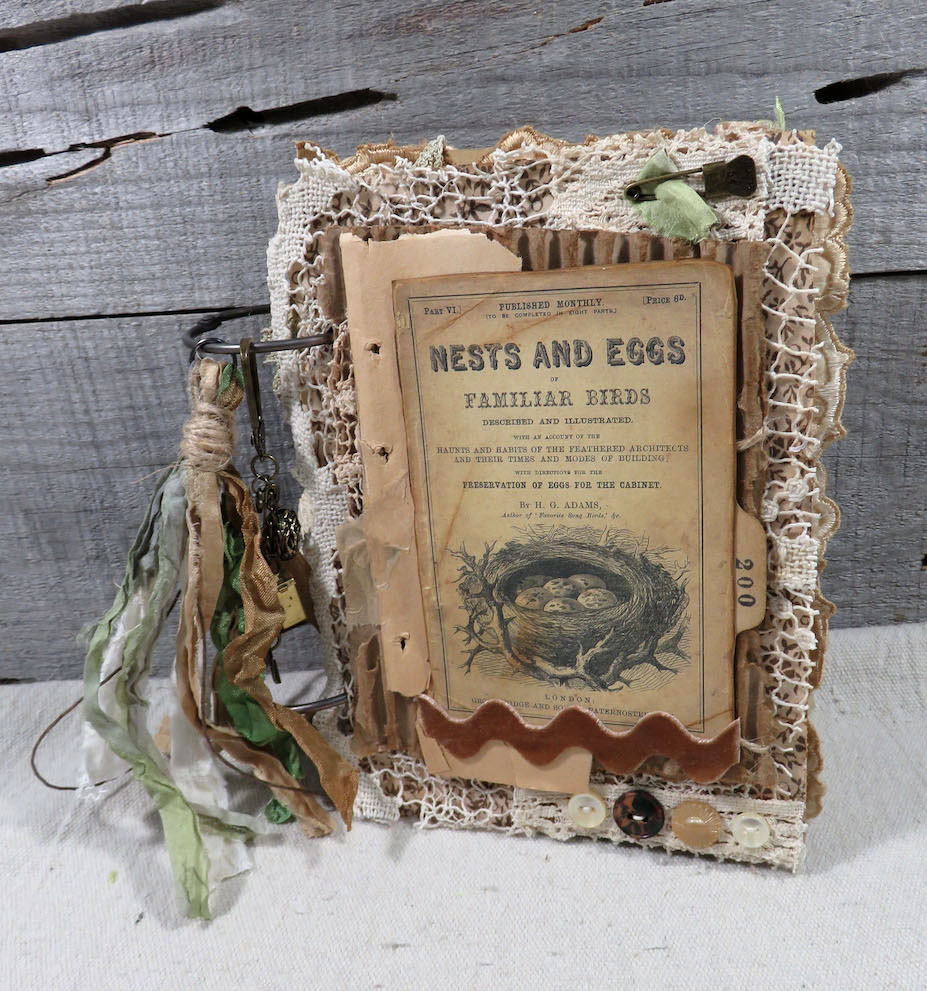 Lynne's Style… "I lean toward a vintage style hardcover junk journal style with splashes of color and whimsical details and lots of pages (the chunkier the better

). I have the most fun and do my best creating when I have a theme that I run with for a journal."
Henriette Van Meirlo (Returning!)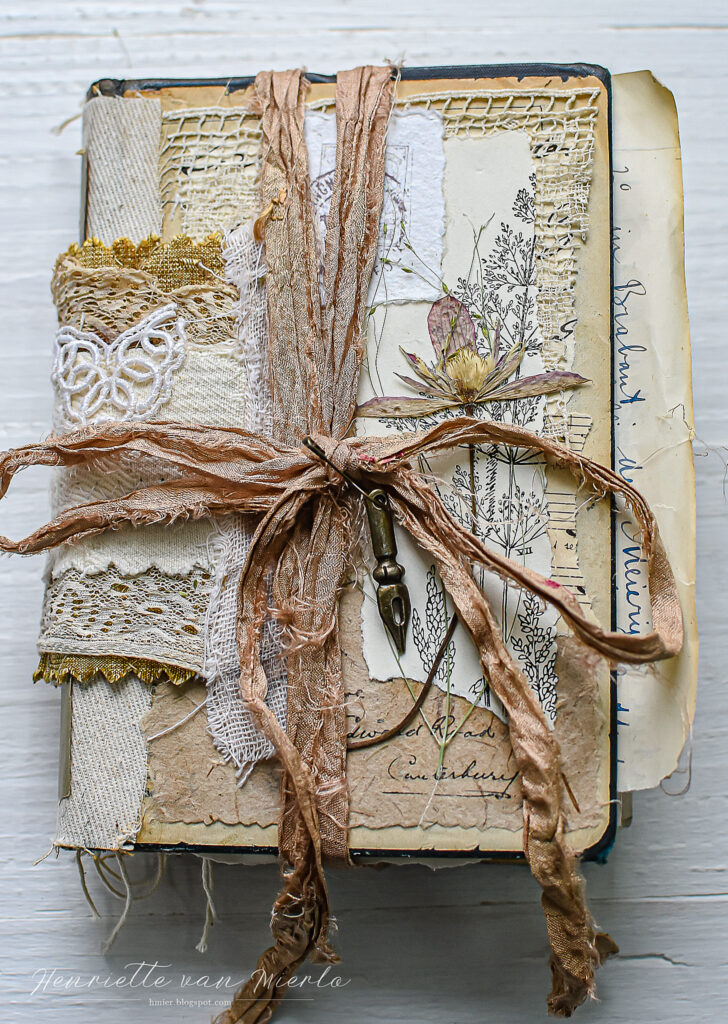 Heneriette's Style … "I started making junk journals about two years ago. I've made all kinds of different themed jj's from botanical to vintage, Sherlock Holmes, floral, farm, grunge and more. My favorite is vintage and I love to work with genuine old papers and fabrics"
Sharon Hoerth from The Journalocity Shoppe (Returning!)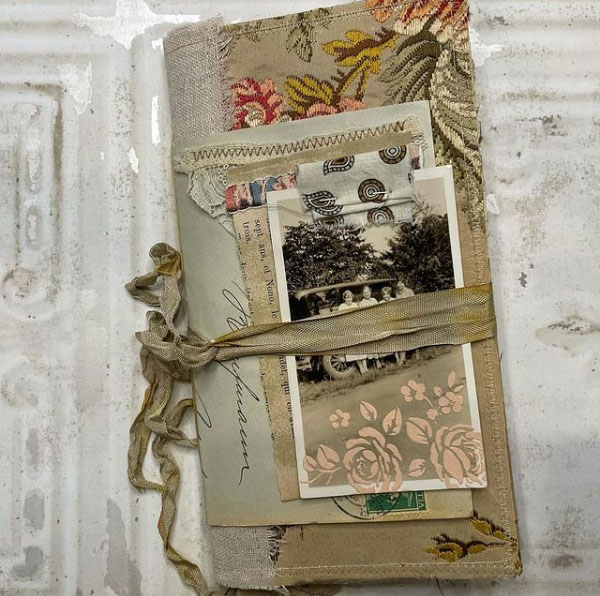 Sharon's Style … "My creative style is eclectic and vintage. I love to combine old book covers, fabric and papers with digital images and printable artwork. My followers often describe my work as "unique" and "different." As the artist I don't always see this, but I do try to push the envelope when it comes to combining colors and patterns."
Gina from Gina Makes it (Returning!)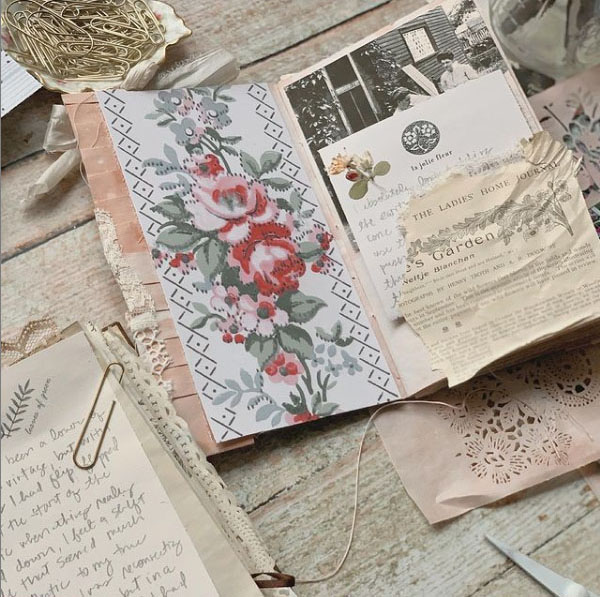 Gina's Style … "As a life-long journaler, I love creating old-world inspired junk journals to fill with photos, memorabilia, and stories from my everyday life. I am an avid collector of vintage books, paper, and textiles, and am greatly influenced by the Romantic Era and its embodiment in visual arts, music, and literature."
Kate from Pixie K Designs (Returning!)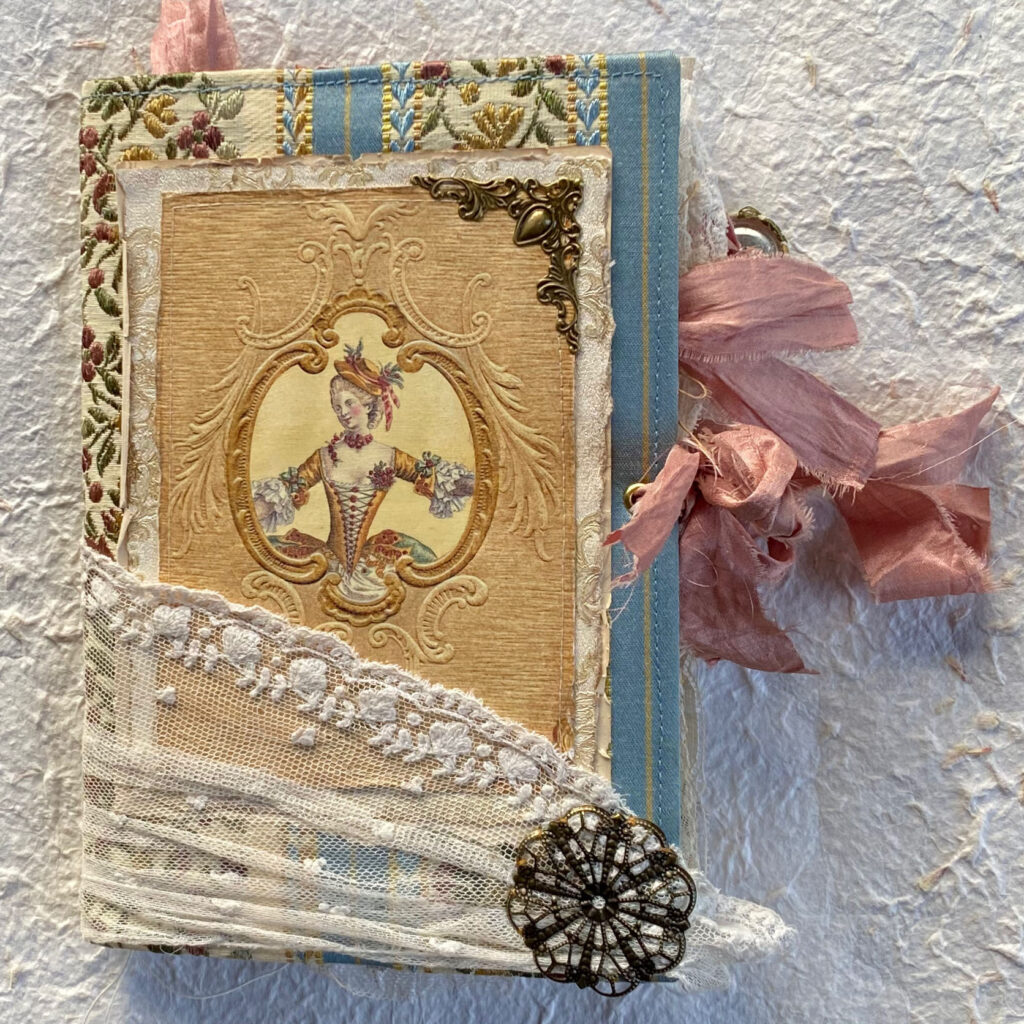 Kate's Style … "I am a Kiwi girl creating journals from down under.
I am drawn to fabric and florals, lace and trims,  anything that will create texture and interest  in my journals. Even more so if it is repurposed, vintage or antique."
Amanda from Scrimping Mommy (Returning!)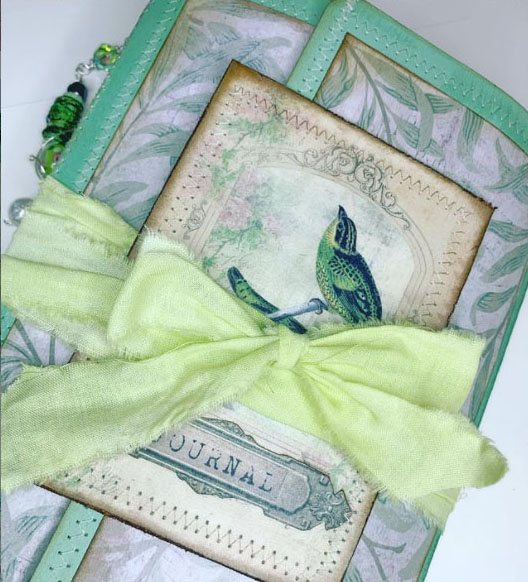 Amanda's Style … "I am an avid crafter who loves all papercrafts  and adore making something from scratch for minimal cost. I love creating journals as each one is unique and they unfold themselves as you create them . I adore shabby chic and vintage style anything and this is always reflected in my work."
Each month these designers will be creating gorgeous journals, using images from our Premium Membership Site, to inspire you in your own Junk Journal work. I hope you will check out the links to their sites and social media pages, I know you will want to follow all of them if you do! These women are true artists and it's always a treat for me to see what they come up with next, I'm sure you will feel the same!
Make sure you check out their links and follow them for even more inspiration! And follow along on The Graphics Fairy YouTube HERE as well to see many of their Junk Journal Flip Throughs!