Strong Women Junk Journal
Hey, everyone! Julie Rohrer of August Birdsong, one of our amazing Junk Journal Design Team Members, created a fabulous Strong Women Junk Journal for us this week. As you know, we feature one new Junk Journal project each week created by one of our creative team of artists. Our Design Team Members select from the 100's of Vintage Image Bundles on our Premium Membership Site, for their creations, in order to show you beautiful ways to use those images. We hope you will be totally inspired by this series!
Therefore, please make sure you check out the video tour at the bottom of the page…please scroll all the way down to see it. Are you ready to be inspired? I will step out of the way and let Julie tell you all about her lovely project…
Hello Everyone! Recently, I reread a favorite book of mine by Gail Collins called America's Women:  400 Years of Dolls, Drudges, Helpmates, and Heroines, and I was struck by American men's views of women and their roles during different periods of America's development.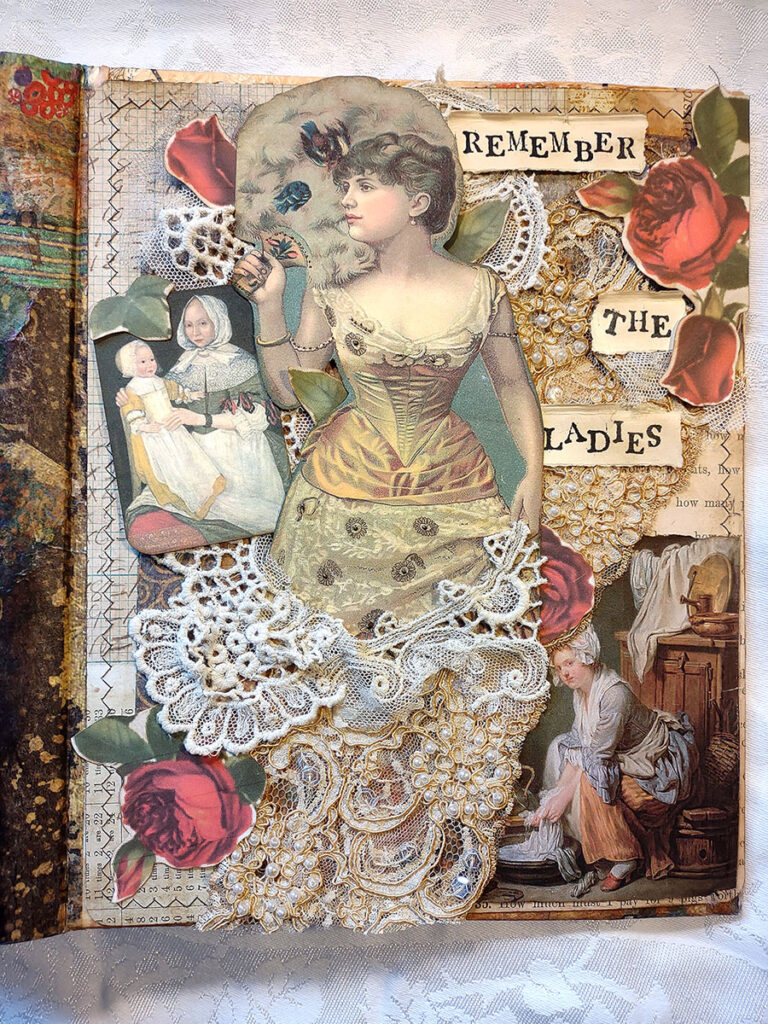 I have titled this story "Remember the Ladies" as a nod to Abigail Adam's letter to her husband, John Adams, regarding new laws being written after the signing of the Declaration of Independence, in which she suggested women be treated more favorably by men in this new country. Unfortunately, he found her request somewhat humorous.
The story begins with the arrival of the Pilgrims and the early settlers that followed. Life was so precarious that women of all ages were valued because most had skills that the average man didn't. Women knew how to make things, like candles, cheese, butter, cloth, medicine, soap, cider, and sausage; therefore, even older women coming to the colonies were marriage candidates because of their knowledge.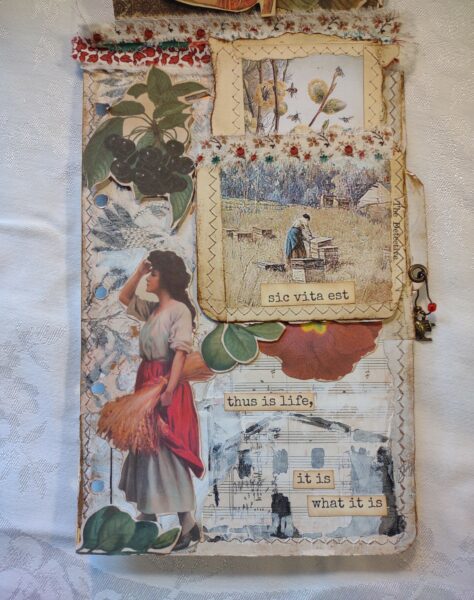 In the barter and trade society of Early America, a woman especially good at keeping bees could trade the honey and beeswax candles with other people in the community thus adding to her family's financial prosperity and giving her a sense of pride and purpose.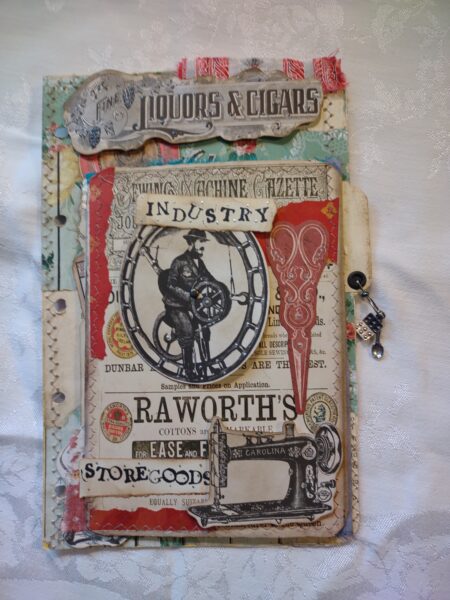 After the Revolutionary War, the Industrial Revolution surged forward into the 1800s, and Americans embraced the idea of 'out with the old and in with the new'. Young women were in demand as wives and mothers who could shop for their family's needs in the various stores that were popping up everywhere. Sadly, the wisdom of the older generation was scorned and dismissed.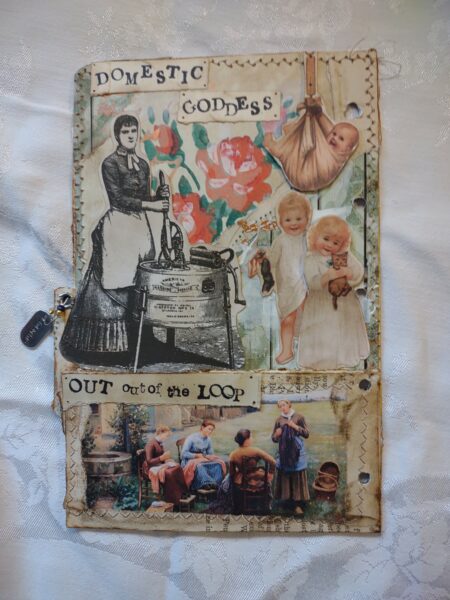 As city life grew, husbands tended to go off to work, leaving wives at home to cope with the household chores and childcare. A popular magazine of the day was Godey's Lady's Book which showcased popular fashions and expert advice for all homemakers. Cleanliness became the priority of housewives with many products advertised for sale to help with laundry, cooking, cleaning, and personal hygiene.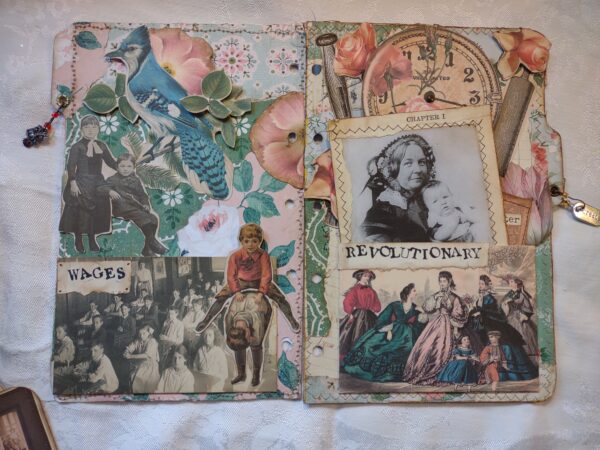 If a woman didn't want to marry and have children, she could teach, work in a factory, or be a domestic servant, none of which paid very well. In 1833, a male teacher was paid $14.50/month while a female teacher was paid $5.75/month. Women were not allowed to attend college or even work after marriage. Men controlled all legal and financial matters in the family.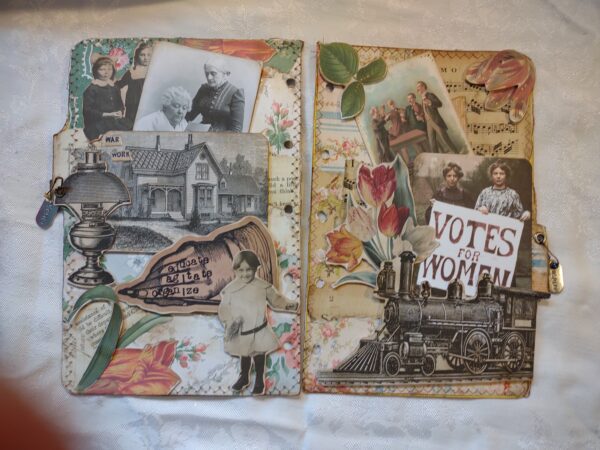 The plight of most American women bothered Elizabeth Cady Stanton and Susan B. Anthony to the point that they organized a national woman's suffrage movement in the United States in the mid-1800s. They believed that "suffrage", the right to vote in political elections, would allow women to better their lives, giving them equal rights as American citizens.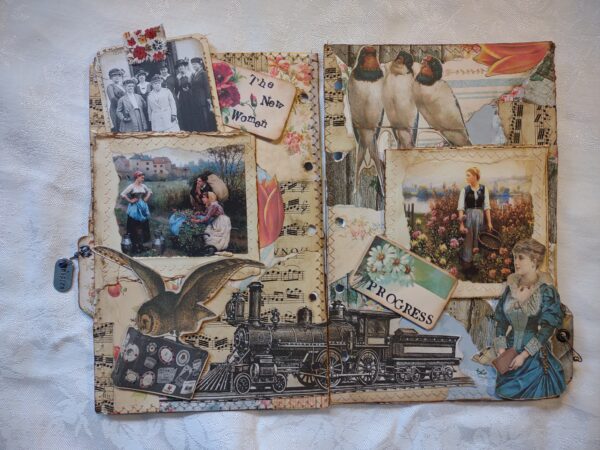 Over the course of the next fifty years, both women would travel the country organizing, educating, and speaking on behalf of women's rights, specifically to own property, to have access to higher education, to enjoy more varied employment opportunities with fair wages, to have legal protection in cases of marriage and divorce, and to have the freedom to vote in elections.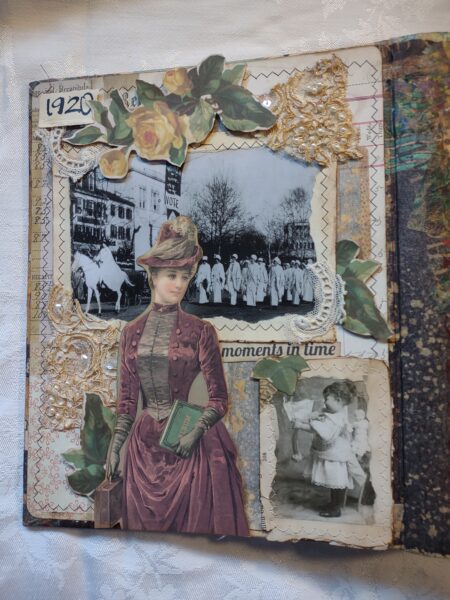 By 1895, American women were making some progress with more women being allowed to go to college. Fields like medicine, publishing, and business were allowing women to work in them. With the invention of the bicycle, women were also freed physically to travel more without chaperones. Yet American women would not achieve the vote for twenty-five more years!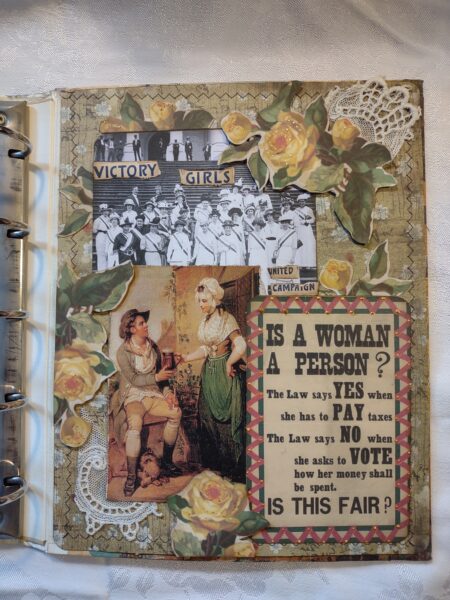 Neither Elizabeth Cady Stanton nor Susan B. Anthony would live to experience the victory of obtaining the vote for women; Stanton died in 1902 at the age of 87 and Anthony died in 1906 at the age of 86. They had spread the cause for woman's suffrage throughout the United States, "sowing winter wheat" in the form of younger suffragettes who would continue the fight for suffrage. That younger generation finally celebrated victory in 1920 after the 19th Amendment to the U.S. Constitution was certified allowing women the right to vote.
Note:  Historical photographs of Elizabeth Cady Stanton, Susan B. Anthony, and the Suffragette Movement were found in the public domain.
Note:  Background historical information for this journal was drawn from:
Collins, Gail. 400 Years of Dolls, Drudges, Helpmates, and Heroines. New York:
HarperCollins Publishers, 2003.
STRONG WOMEN JUNK JOURNAL SHOW & TELL VIDEO TOUR
Let's take a tour of it together:
The following bundles from The Graphics Fairy were used for this journal as well as images from the free blog:
Antique Portraits 2
Bibliophile Ephemera
Black & White Kitchenware
Blue Jay's Winter
Chateau Life
Christmas Tree Farm
Cheers
Cottage Wallpaper
Digi People 1 & 2
Green Gables Inspired
Pastel Wallpapers
Romantic Roses
Sewing Ephemera
Steampunk Aesthetic
Steampunk Apothecary Shoppe
The Lacemaker
The Seamstress
Tulip Mania
I hope you found this story interesting as it is my last design team journal for The Graphics Fairy. One year and nine journals later, it is time for me to leave while some new designers join the team. You can continue to find my collage art and visual storytelling videos at the following sites:
I will also be taking a few commissions this year for visual journals. If you are interested in having me create one for you, you can direct message (DM) me on Instagram or Facebook under Julie Rohrer, and I'll get back to you with the details about purchasing one.
Julie
Check out the Graphics Fairy Premium Membership Site HERE!
Hello! Are you new to The Graphics Fairy?
Welcome, I'm so glad you're here! Browse around to find
thousands of Stock Images
that you can use in your projects or designs! I post new Vintage images every day, as well as projects and DIY's too! Need more info about my site? Try my
FAQ
page.