8 Pansy Flower Images
Today I am sharing a beautiful collection of Pansy Flower Images. Below we have lovely postcard images featuring pansy flowers. We also have a few Antique Cards with lovely Pansy Illustrations on them. Our collection is rounded out with Pansy Label Graphics, perfect for your Handmade Gift Tags or Cards. Any of these would be nice for your Floral or Spring themed Craft or Mixed Media Projects! I think these would be so beautiful to use in stationery too. How about a Pansy Flower Junk Journal? So many options for this delightful collection.
Single Pansy Images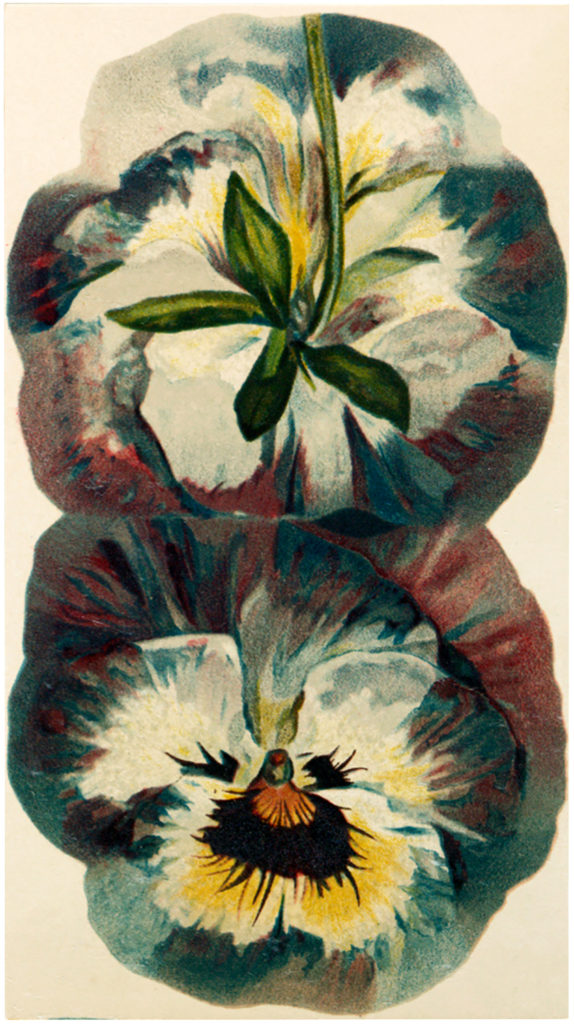 Here is the latest addition to this collection. Featured above is a lovely single blossom. This one has striking dark petals in blue and purple tones. Both the front and back of the flower are shown. It's a nice coordinating image with the yellow one below!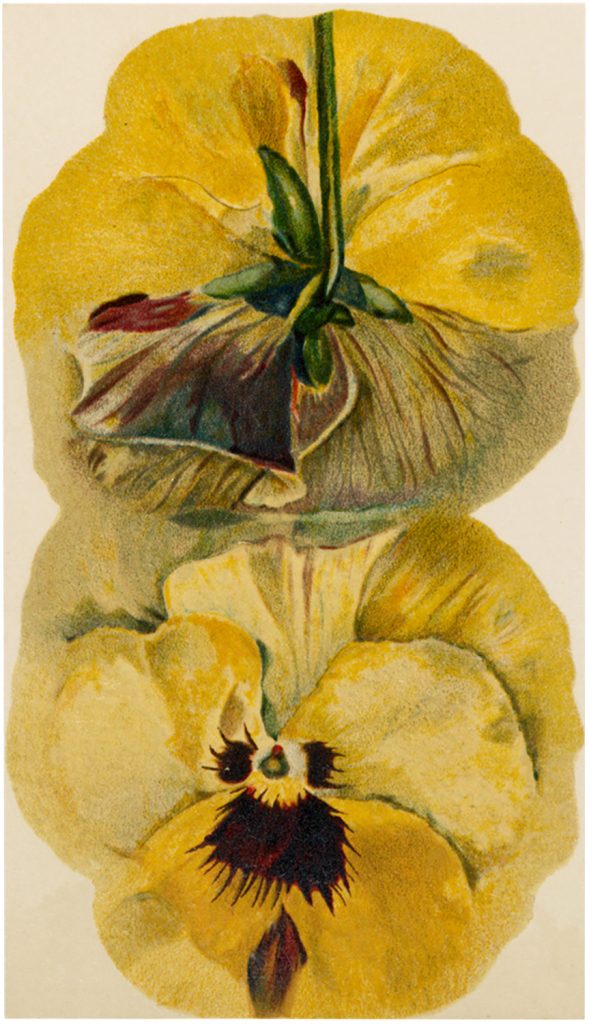 Here we have a Pretty Vintage Yellow Pansy Image! Shown above is a bright Yellow, happy looking Pansy Image! This one shows the front and the back of the Pansy all on one card. I like all the detail of the back of the flower. It is just as beautiful as the front to me!!
Pansy Flower Label Images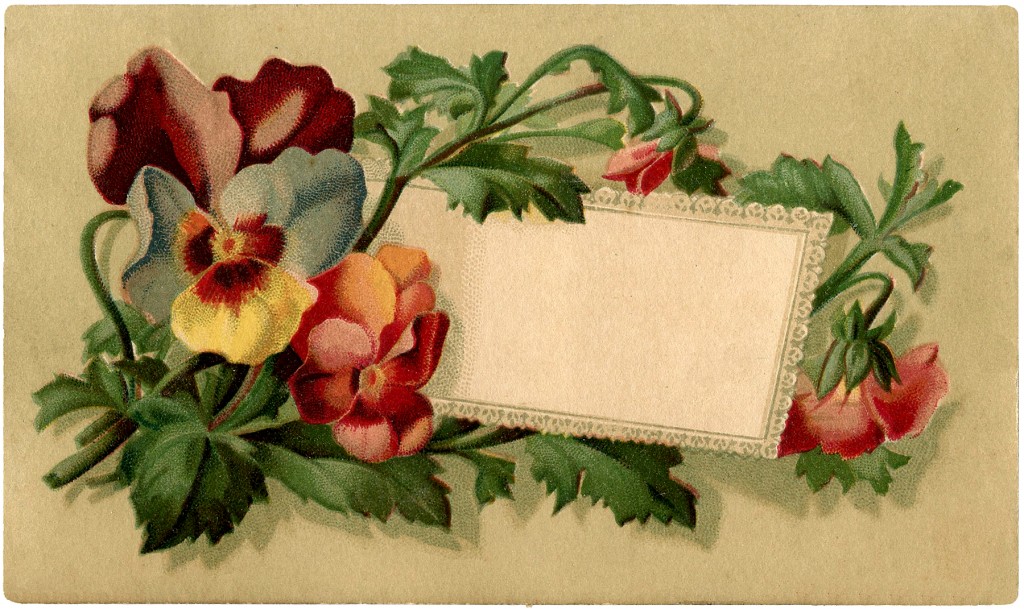 This is a Beautiful Vintage Pansy Label Image! Shown here are three colorful Pansy Flowers, resting on a little white card. I love the lacy trim surrounding the little card. The card has a blank area, which is perfect for adding your own text!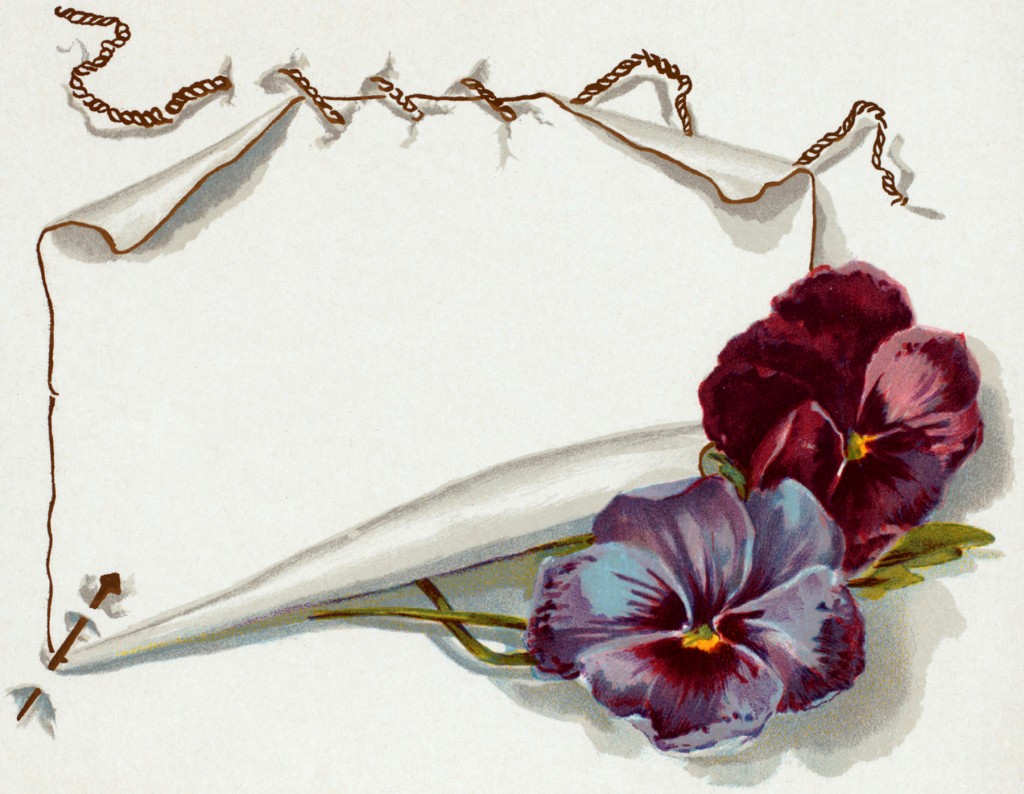 This is a Gorgeous Vintage Pansy Label Image! Shown here is a Label that has been hand sewn with some dark thread. There is a delightful straight pin in one corner to which two pansy flowers have been pinned.The two pretty Purple Pansies are peeking out from a rolled edge! I just love the faded elegance of this image.
Pansy Bouquet Images