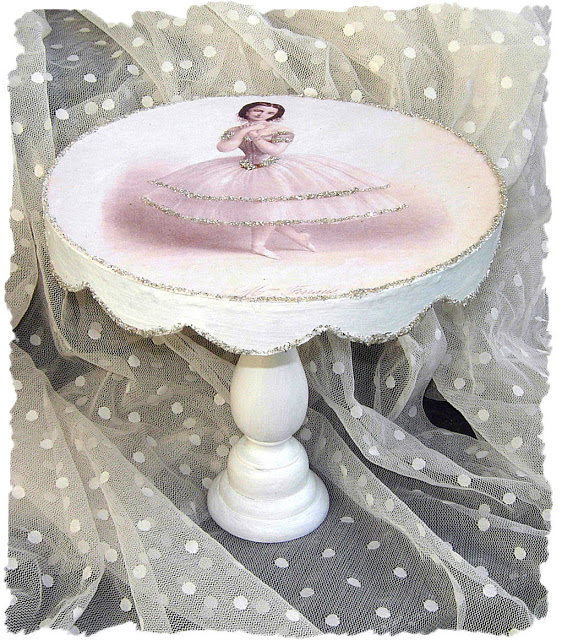 This post may contain affiliate links which won't change your price but will share some commission, you can find our
privacy policy here
.
This weeks
Crafty Project
is a very sweet
Ballerina Cake / Display stand
!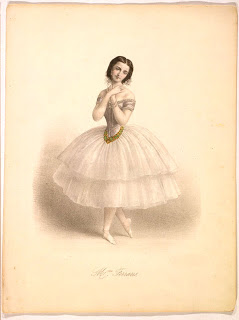 I used the image that you see above for this project. You can click
HERE
to grab it.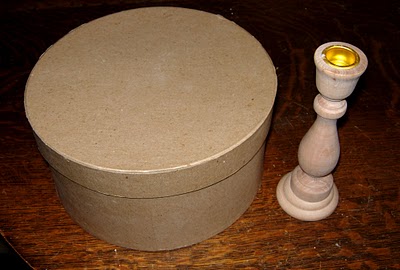 This paper mache box and wooden candle holder were the basis for this project.
I've included a supply list and instructions below:
Supply List:
1) Printed copy of the image shown above.
2)Mod Podge (I used matte finish)
3)Mod Podge Dimensional Magic
4)Round Paper Mache box lid (around 8″)
5)Wooden Candle Stick (around 7″)
6)Paintbrush
7)Glitter
8)Strong Household Glue (Like Goop or Gorilla Glue)
9)White paint
10)Scissors or knife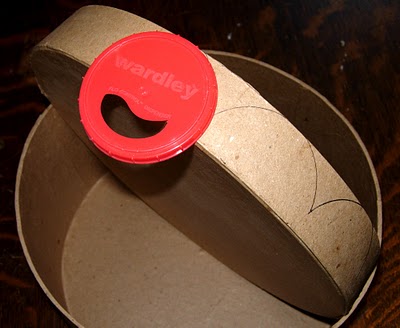 Step 1) Using the lid for the paper mache box, draw scallops around the entire edge. I used a lid from some fish food as a template.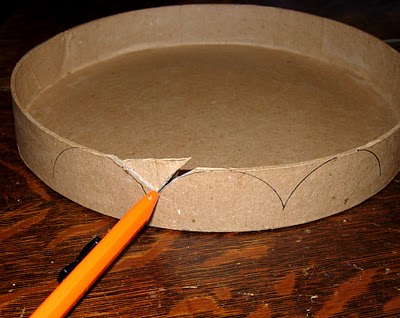 Step 2) Using a knife or scissors cut out around the scallops. Be careful!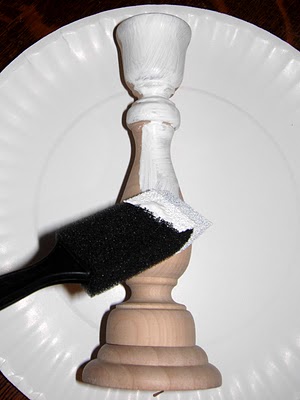 Step 3)Paint the wooden candle holder. I did a couple of coats and let dry in between.

Step 4) Paint the lid and allow to dry.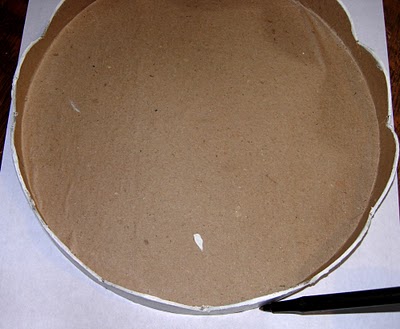 Step 5) Print up the image above and then using your lid as a template, draw around your image and cut out. (Make sure you have it centered)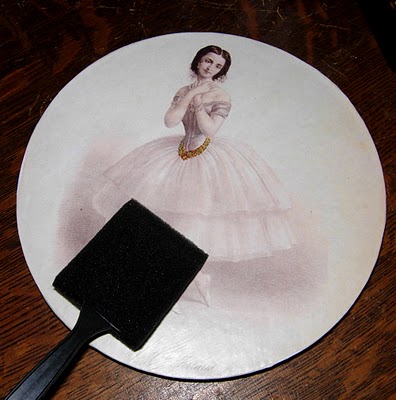 Step 6) Adhere the image to the lid using Mod Podge. Alow to dry. Then apply a top coat, or two, with Mod Podge. Let it dry.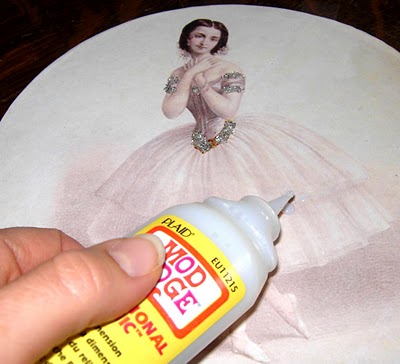 Step 7) Apply the Dimensional glue anywhere that you would like to add some sparkle.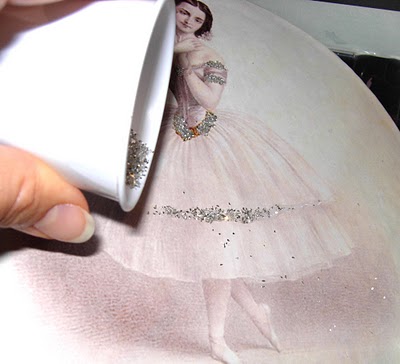 Step 8)Sprinkle on the glitter. Yay! My favorite part!!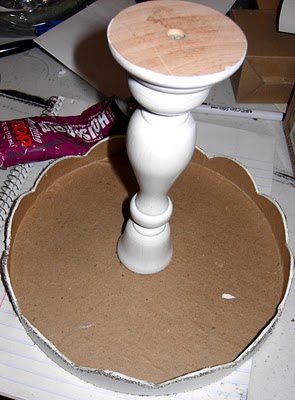 Step 9) When it's thoroughly dry you can glue the top to the base using a strong household glue or epoxy. Let dry according to instructions on your glue bottle. ( I removed the metal candle cup using pliers first, you may not need to depending on how deeply it's set into the candle holder.)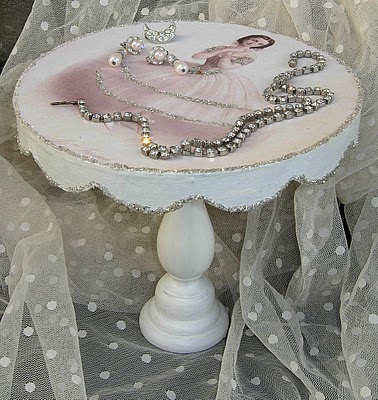 I probably wouldn't recommend serving a cake on this, but it's great for displaying jewelry!
Share