Fairy tales are full of wonder, brighter than life colors, and improbable occurrences.
Maybe that's why they have such a deep claim on the human imagination.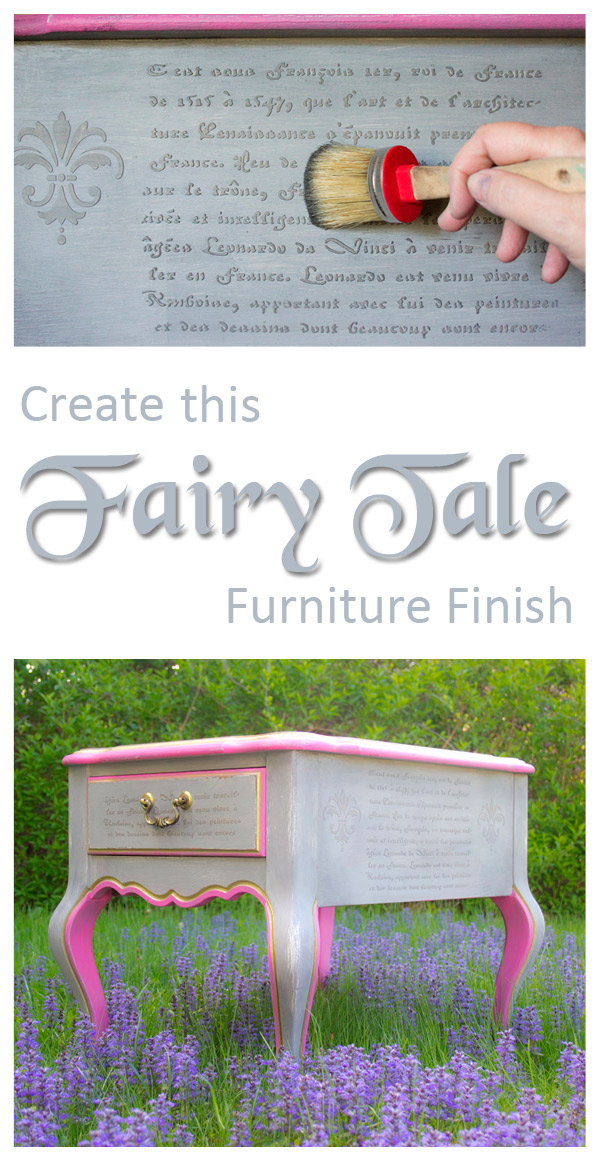 – This post contains affiliate links –
and was sponsored by the creative Royalty at Heirloom Traditions – thank you!
---
It certainly seemed improbable that this battered old piece would blossom into something fanciful…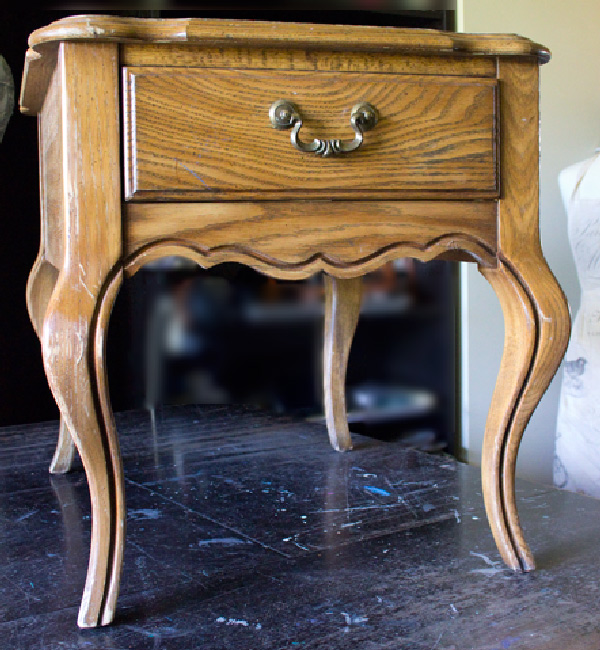 Battle scars galore…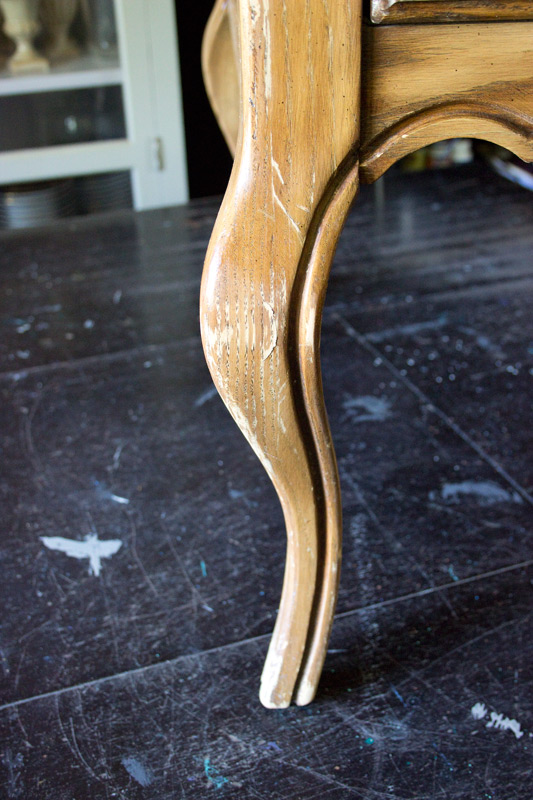 Years of neglect and misuse had left her less than magical.
Hello, Graphics Fairy friends. It's Heather from Thicketworks.
Today, join me for the Fairy Tale of a Petulant but Perky Princess!
It was going to take more than wishful thinking to breathe new life into these tired bones…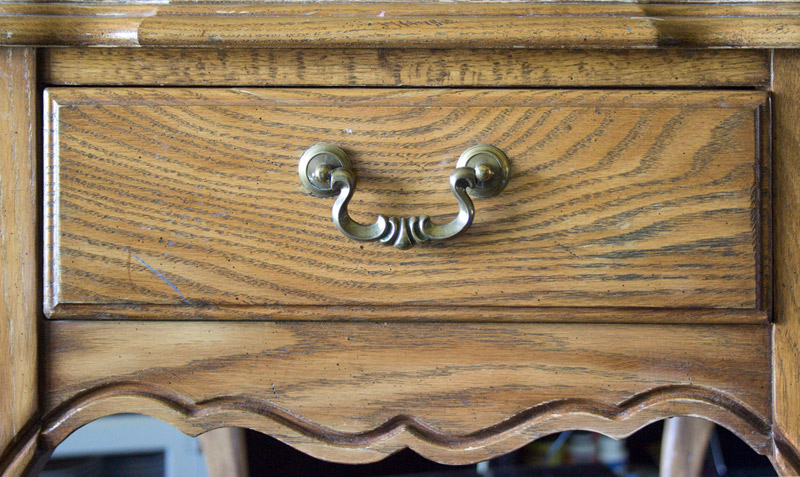 However, I'm ever hopeful and full of derring-do, so home with me she came.
Join us for a tiny tale of transformation…
To start the journey, we'll need some magic potions:
Supplies:
A Sanding Block
Your favorite stencils ( I used 'Old French Script' & a Fluer de Lis Stencil from the craft store)
Your favorite paint brush & a fine tipped artists brush
A brush suitable for Soft Wax application
Printed tissue paper
Lint free cloths
Imagination!
---
All good Fairy Tales begin with a predicament…you've already seen how forlorn our little princess was when first we met.
One day, she decided that she wanted more from life. All this drudgery and ugliness had gone on for far too long.
The very first thing she wanted was a new petticoat.
As you wish! We happen to have Ultra Guard right here, and it's just the thing to create a snow white base for all the finery to come. It will even block any stains from the dreary past that attempt to besmirch your new life.
A single coat, and the foundation for a New Monarchy is established!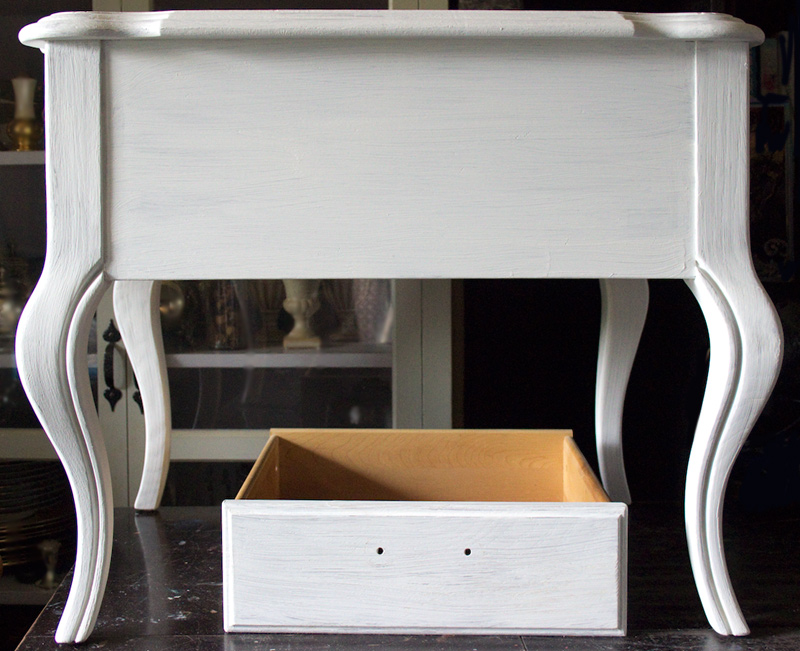 Next, our princess demanded to be dressed in elegant finery. "I want a classic grey – none of this battleship nonsense, but a hue that any princess can wear with dignity".
"Rainy Day" – the perfect shade of grey. One coat and blemishes and scars begin to recede into the past, like a bad dream.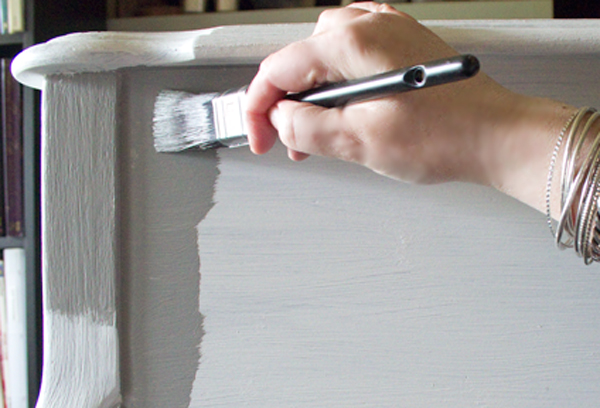 "Now that I'm properly dressed, I must acquire a bit of character! No one likes a Princess who is without flaws."
A quick touch with a sanding block, and she's well on her way to being a Woman With a Past!
"This is all well and good" quoth our Heroine, "But all this dignity and character feels a bit heavy. Surely there's a way to lighten my heart?"
But of course! A pronounced swipe of "Marilyn's Lipstick" will give 'em something to talk about…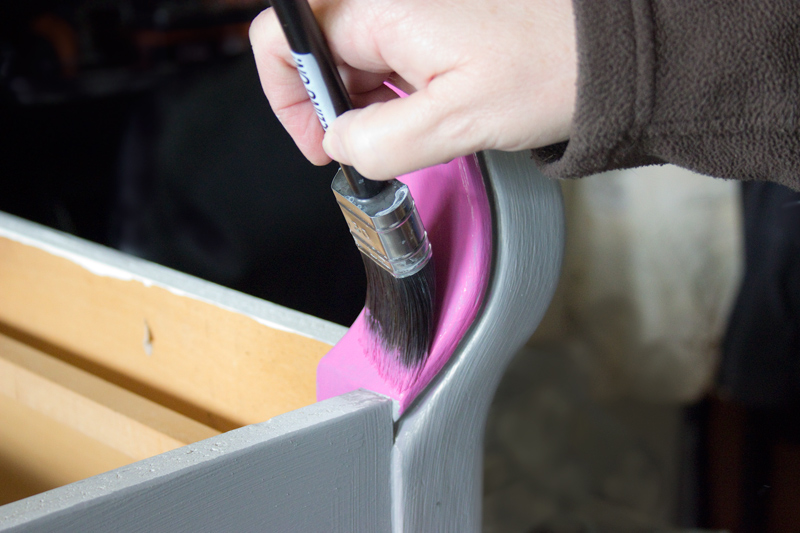 "Ah…now I'm beginning to feel like the Me I was destined to Be! But wait, the precious vein of gold that flows through my veins is obscured. I cannot be content until it shines on the surface!"
Presto: touches of splendor are just a few strokes away…"Goldilocks" does the trick.
A steady hand, a small brush, and a damp cloth (to swipe away the stray brush strokes) keep everything tidy.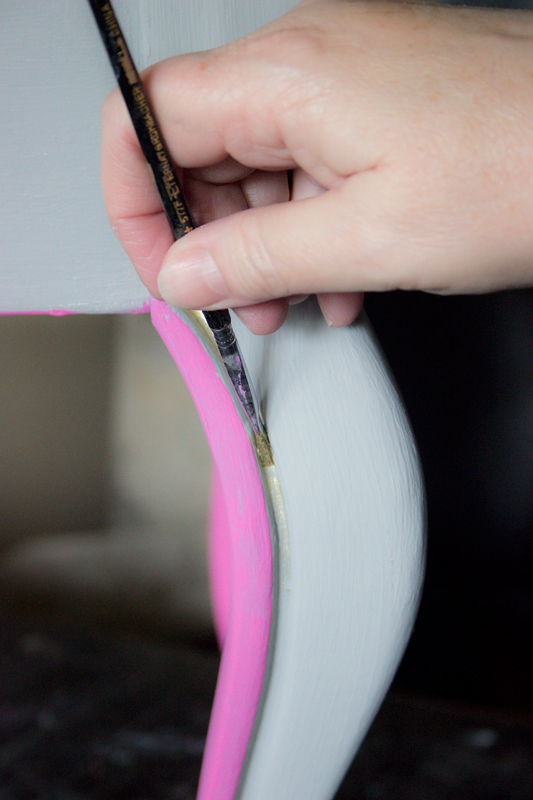 "Oh my goodness! This is what I've always dreamed of!"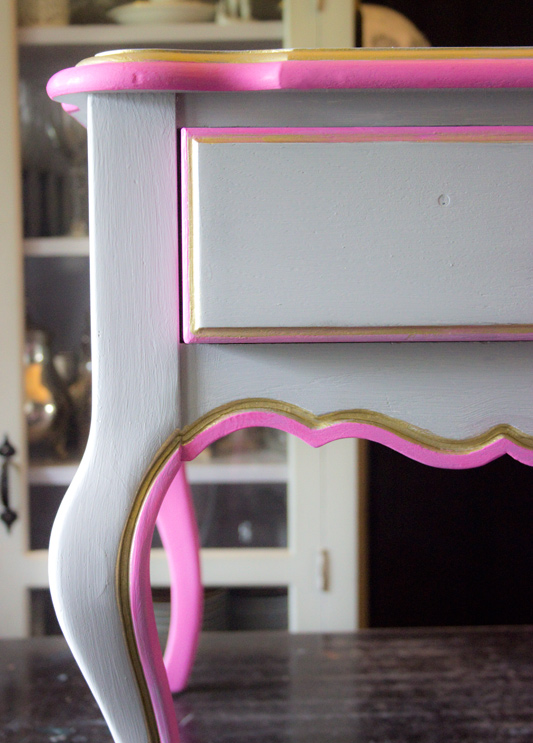 "…but still…something is not quite right. What could it be?"
Ah, yes – a bit of hidden history will fill that yearning. We'll just tuck a few secret stories into your inner self, and you'll soon feel quite at peace.
1Gel + patterned tissue = a happy surprise for those who dare to peek inside.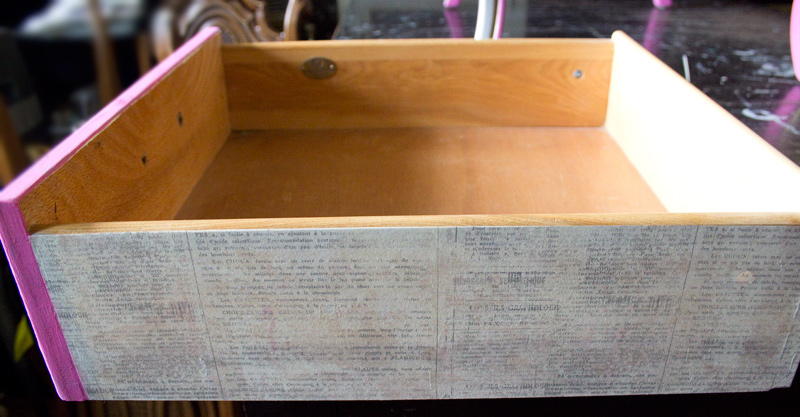 "Yes, but how will I proclaim myself to the world? No one will believe that a Princess can emerge from such drab beginnings. They'll never believe that I'm truly Royal…"
You think not? We'll just make it impossible to ignore.
A tiny amount of Venetian Texture Medium (1/4 tsp) sprinkled into a bit of "Rainy Day" (4 tbs) makes a perfect statement when spread through this regal stencil: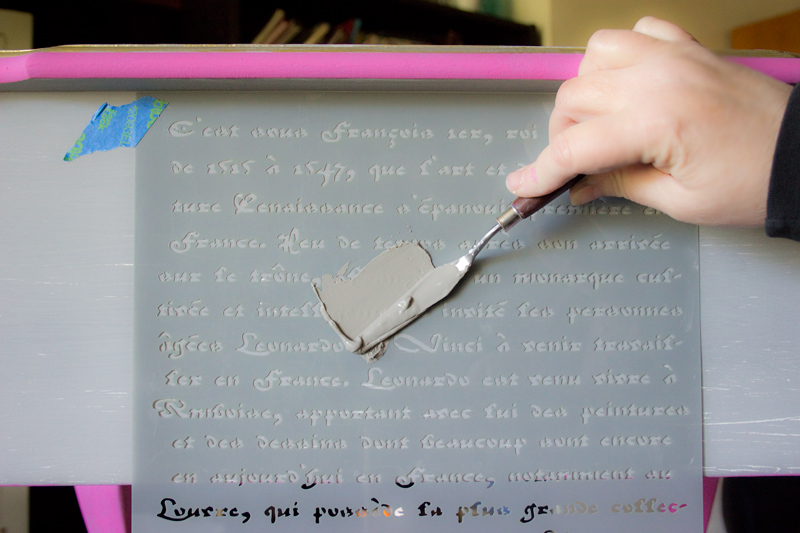 There…no one can mistake you for a commoner now!
"Perhaps not. However, I feel it is only proper that the Royal Proclamation be emphasized!"
Very well, Milady.
First, a protective layer of Clear Spray Wax, applied with a brush and allowed to dry, then a touch of Jet Black Soft Wax will enhance your finery for all to see…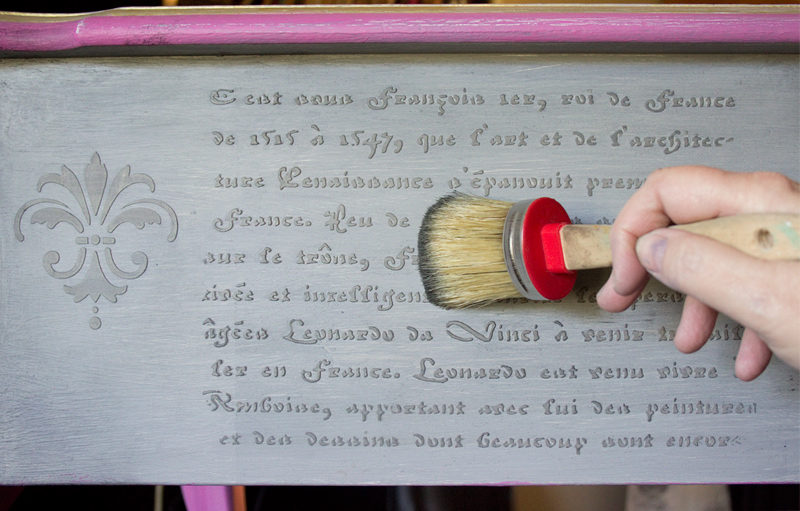 "Finally, I've become the Personage that I was destined to Be!
I must frolic at once! Lead me to the nearest Meadow, filled with sweet Blossom."
Your wish is our command: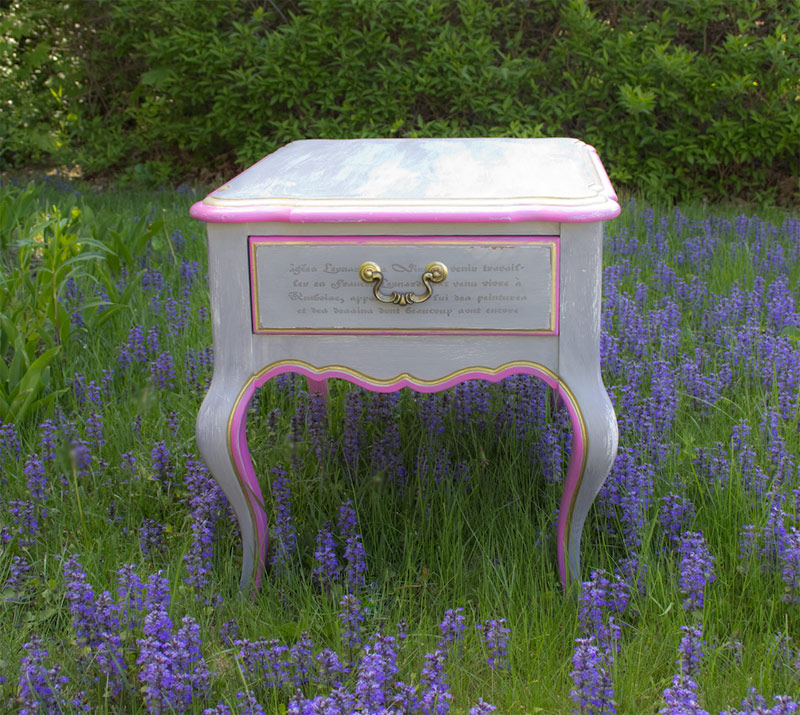 And she lived happily ever after…
Those who learned to know her well came to appreciate her humble beginnings, and cherished her even more for the marks of character they had left on her countenance.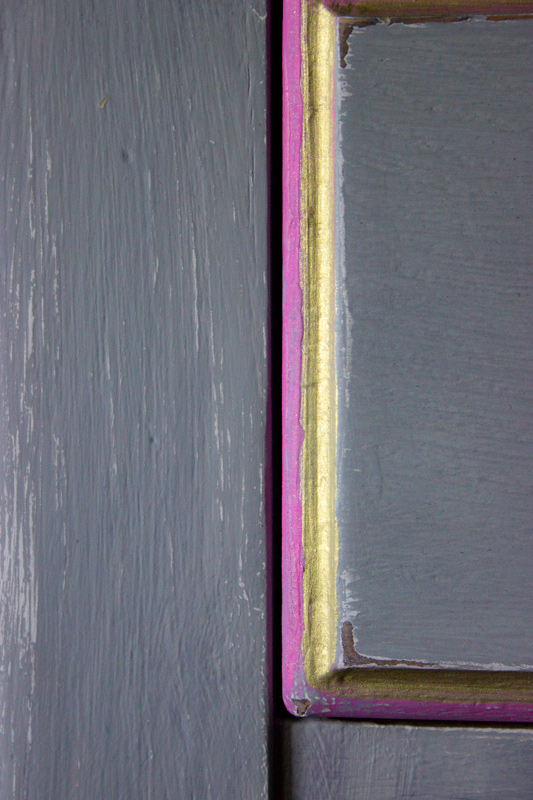 She learned to face life with a smile, ever ready for the next adventure…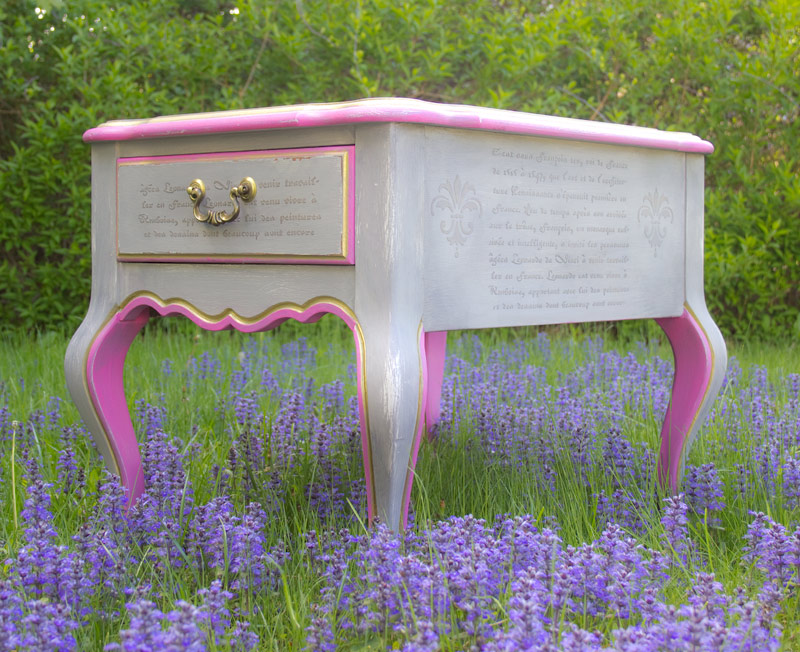 Touches of "Goldilocks" highlight her tarnished but shapely hardware.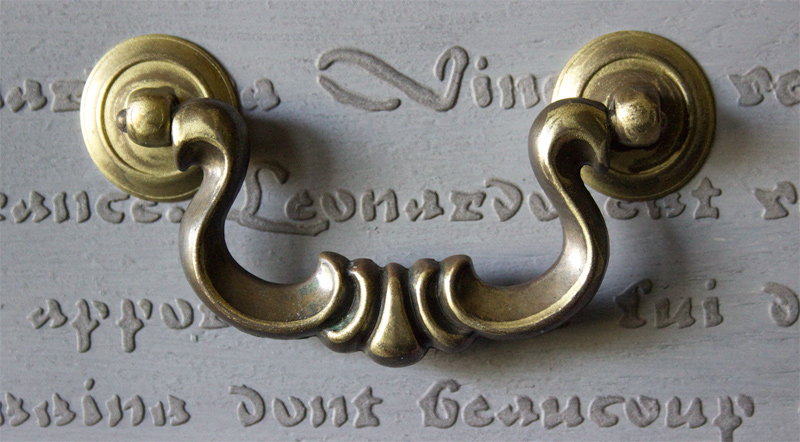 "Here's to the Magic of Transformation! May color and happiness flow throughout the land!"
For more information on Heirloom Traditions Products, please visit www.heirloomtraditionspaint.com
---
Full Disclosure: Heirloom Traditions supplied their products to be used in this project, and they sponsored this post – however, I supplied the elbow grease, rescued furniture, design concept, and experimental insanity! All of which reflect my own point of view, regardless of affiliation…
---
I hope you've enjoyed this frivolous jaunt into the Lighter Realms of Furniture Flipping. This piece was a bit of a Prima Donna, but she came into her own quite nicely. 
Credit to my wonderful friend, Tracey Poole Bellion of Tracey's Fancy, for inspiring this piece of happy nonsense! To witness truly magical transformations, glance through her archives. You'll be AMAZED!
Creating this Fairy Tale finish was pleasantly amusing, and I may just do it again. If there are any Princesses lurking in your Kingdom, perhaps they require a similar transformation?
Thank you for visiting The Graphics Fairy today!
Until next time –
Heather ♥
You might enjoy this post, since we're being all Regal today: