I simply adore book bundles, all kinds, new books, old books, vintage books.  They all look so fabulous stacked up and tied in a sweet bow.  Sometimes you just want a little change and you may not have the kind of books that work well for a bundle…so I am sharing a little inspiration that anyone can create…especially with the help of the Graphics Fairy!
This post may contain affiliate links which won't change your price but will share some commission, you can find our
privacy policy here
.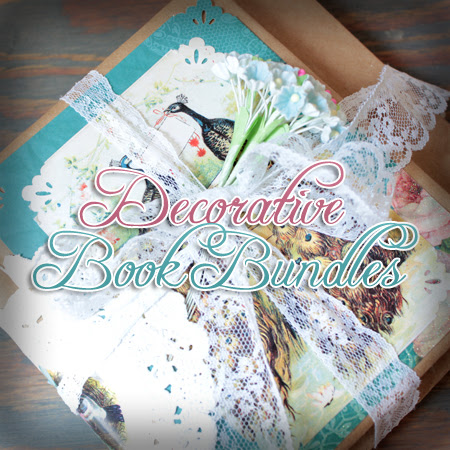 It doesn't matter what style you prefer in your home…you can tailor your bundle in any look you would like.  I have created a few cottage chic samples to  show you today.  You will need a few supplies:  brown kraft paper, some decorative scrapbook paper, a selection of your favorite Graphics Fairy images…pick the ones that fit your decor…your mood or what subject matters that your adore, then some flowers…ribbon…lace…assorted punches and anything that makes you happy…it's like riding a bike…you will know exactly what to do as you create.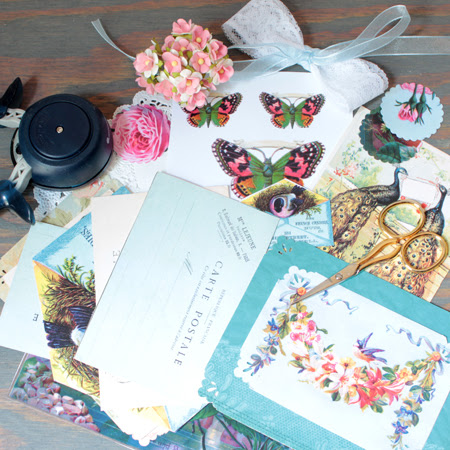 First…get the books that you want to use and cover them…OLD school style!  You know…no book sock…just a roll of kraft paper or even a brown paper bag…some tape and scissors and cover!  The beauty is…it can be ANY book…old…new…damaged…not used any more…anything…this project gives it new life!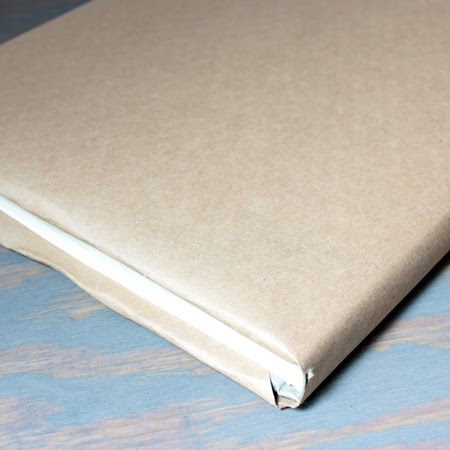 Since I did mine in a cottage style…I added a pretty paper doily.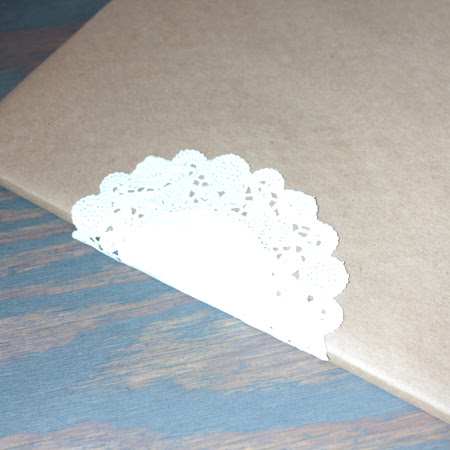 Then I take a pretty graphic from right here at The Graphics Fairy…anyone you love and I punch out a pretty scalloped circle…you can use any punch…or cut out any shape you would like and adhere it to your doily.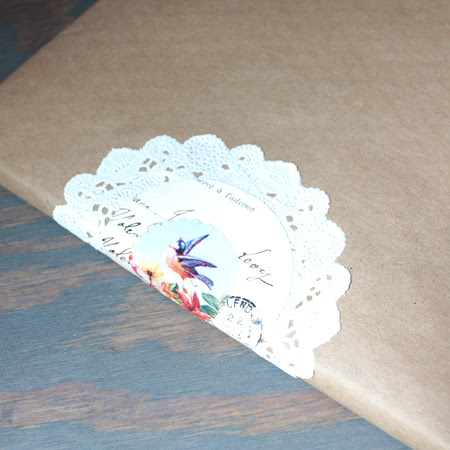 Now the fun begins…start playing with some scrapbook paper…experiment with what images you would like to use…size them…print them out and arrange them. The first bundle I made consisted of a decorative piece of paper that I punched on all four corners and then applied my graphic to it. Then I attached the card to the book…added the other graduated sizes and tied them all into a pretty bundle with lace…added a touch of flowers and that was all there was to it!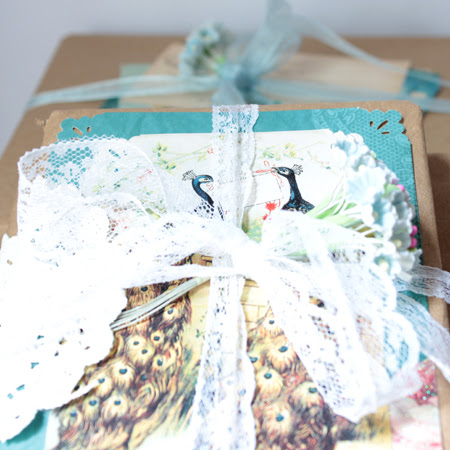 It's all about the pretty graphics and the trim you use.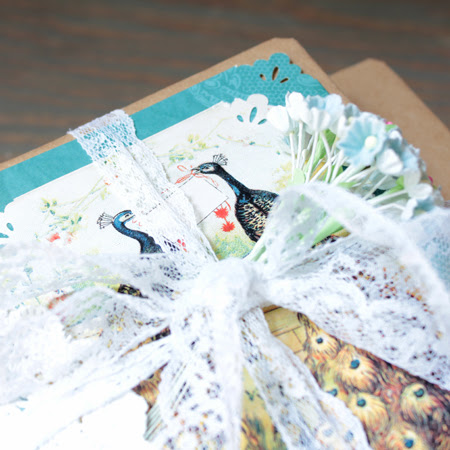 One thing is for sure…you will have something that you will love when it is done!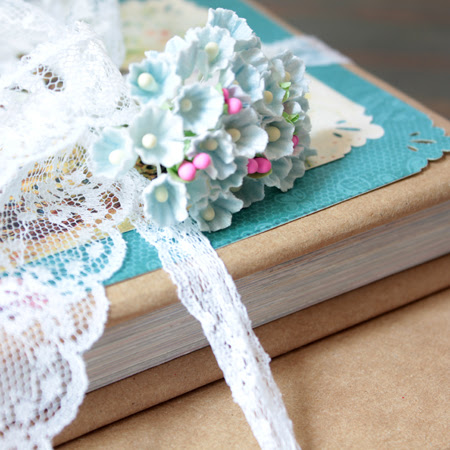 I took a different approach with my second bundle.  I still covered the book and used the doily technique… I created a little bundle of postcards and letters.  Stacked them along with some other of my favorite images and added them to the top of the book bundle that I tied together with some pretty blue organza ribbon.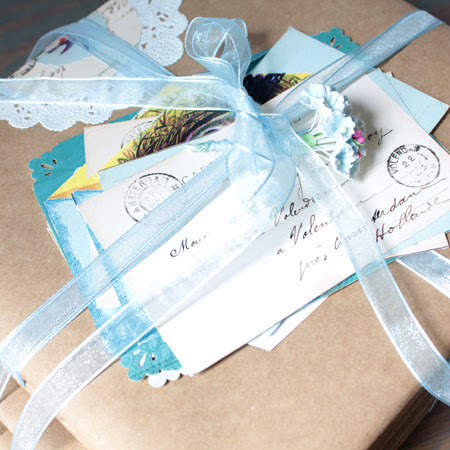 What a perfect bundle for a hand painted dresser in a bedroom.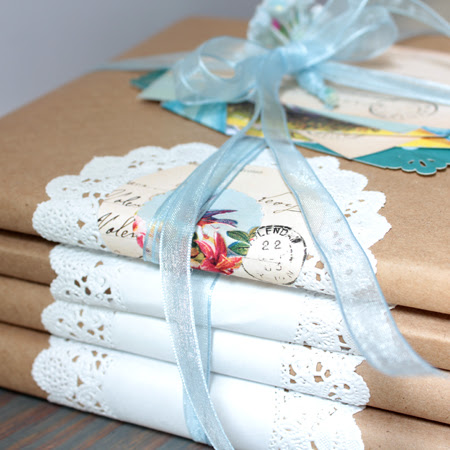 The possibilities are limitless and I hope you have tons of fun finding the images that make your heart sing and help beautify that special spot in your home.  These would be fabulous with the wonderful retro graphics here…flowers…animals…you could create a stack for a child's room with a vintage fairytale image…you see…it's all "good"  I sure hope you have fun creating.  It doesn't get much easier than this but it yields great results…perfect for a gift too!  I want to thank Karen for having me today and if you ever in the mood for more Cottage Fun…come and see me over at The Cottage Market.
Hugs…Andrea
Hello! Are you new to The Graphics Fairy
Welcome, I'm so glad you're here! Browse around to find Vintage Images,  Projects and DIY Tutorials, as well as Free Iron On Printables (many of them French!)