Make Tissue Paper Art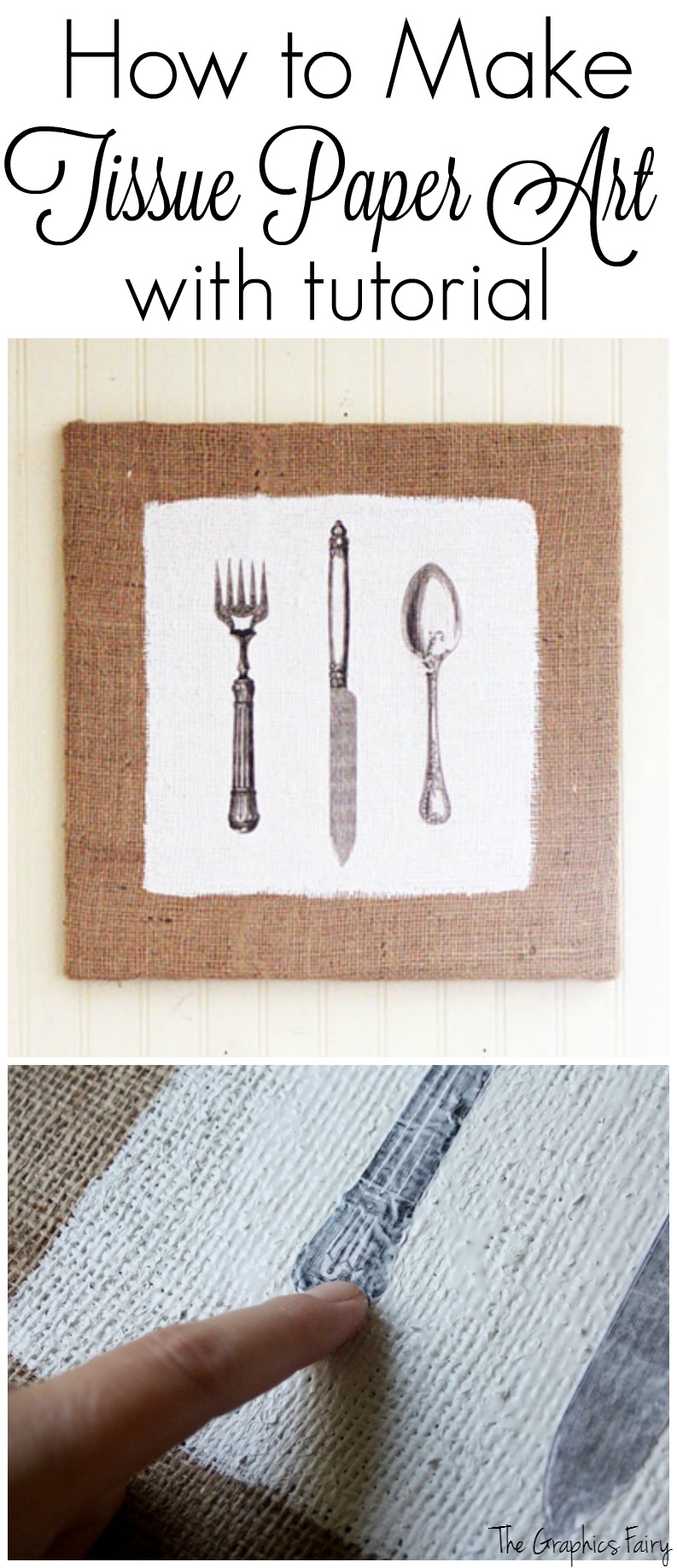 Making art for your home isn't hard, and it can be fun – hey that's why we love The Graphics Fairy, right? Let's make a little vintage inspired kitchen art, shall we?
(This post contains affiliate  links)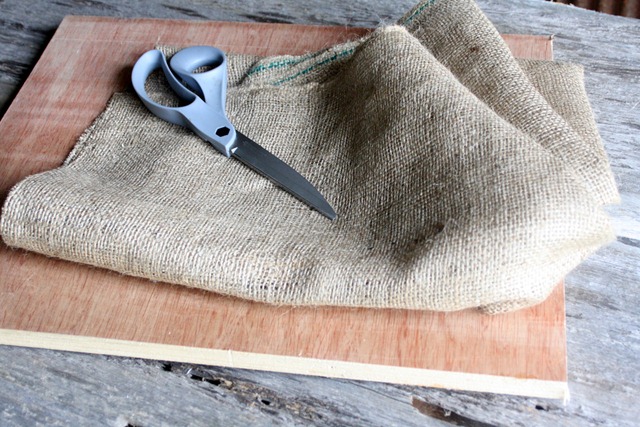 Start with a piece of ply wood, MDF, or even a canvas. Either works great! I did mine with plywood, then wrapped it with burlap. My piece is 15×15.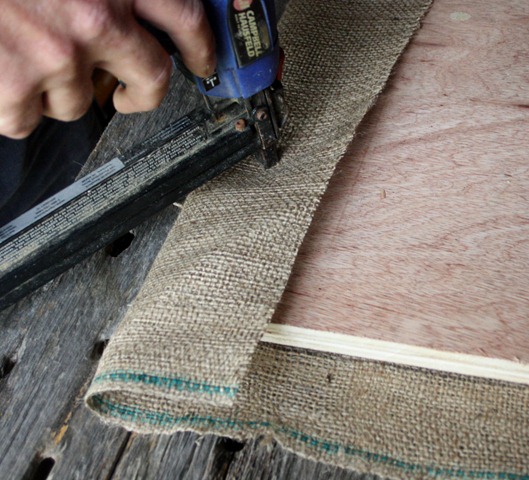 I simply wrapped it around the wood and stapled it on the back.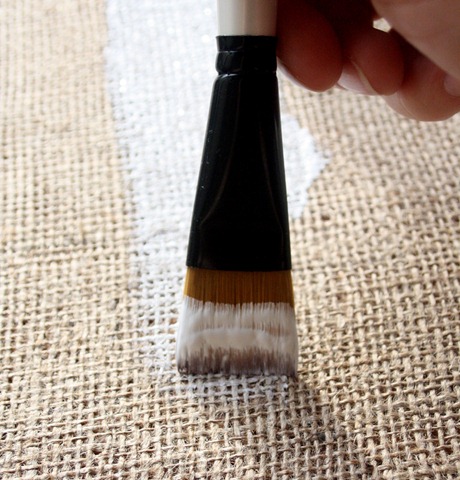 Next, I painted a 12×12 square inside the middle of the burlap piece. You can either do it by eye or tape it off first, but if you do tape it off, go back over the edges so it looks a little more free form.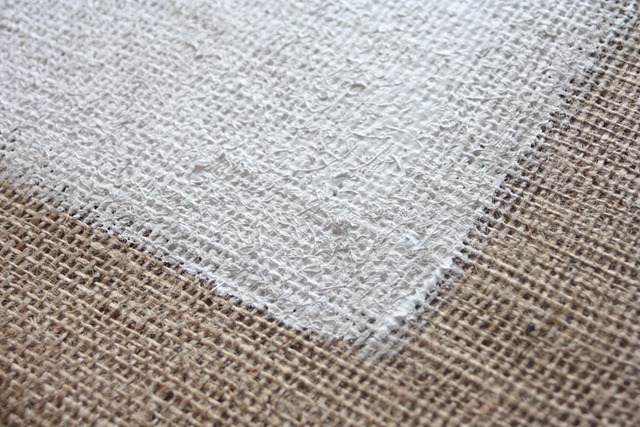 It took lots of coats. Lots and lots of coats. I put a total of 6 coats of off the shelf white latex paint in a satin finish, regular wall paint. Let it dry between each coat and thoroughly dry before the next step.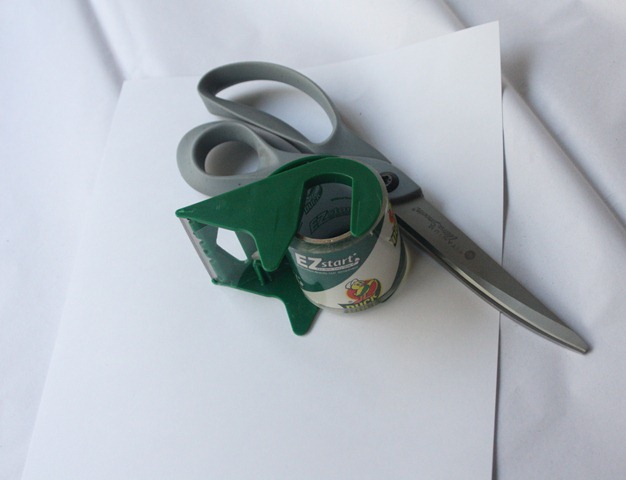 Next I took regular tissue paper, trimmed and taped it to a piece of card stock and ran it through my printer to get this image of the fork, knife and spoon graphic.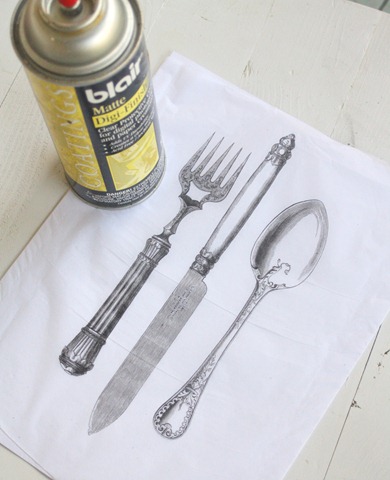 After the ink is dry, spray it with a digital finish product, like Krylon Preserve It HERE, – or any clear coat that will not yellow with age.  I tried it with and without spraying the tissue paper. Spraying it helps keep it together for the next step – but also helps it to "fade" into the background, since it makes the paper a bit translucent.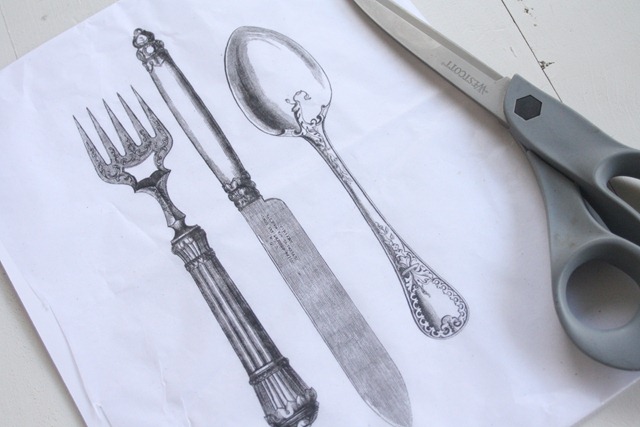 Next trim each piece out right along the edge.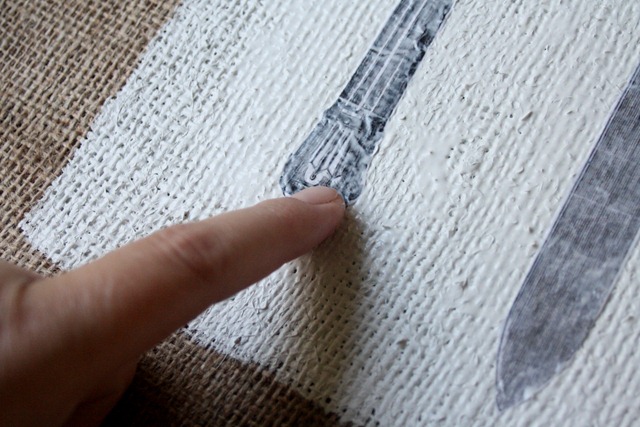 Last I used Mod Podge to adhere it to the painted portion. The clear coat helps to give it more stability so you can use your fingers to smush it into the nooks and crannies of the burlap texture. After you have it all smoothed out, then put a coat on top and let it dry.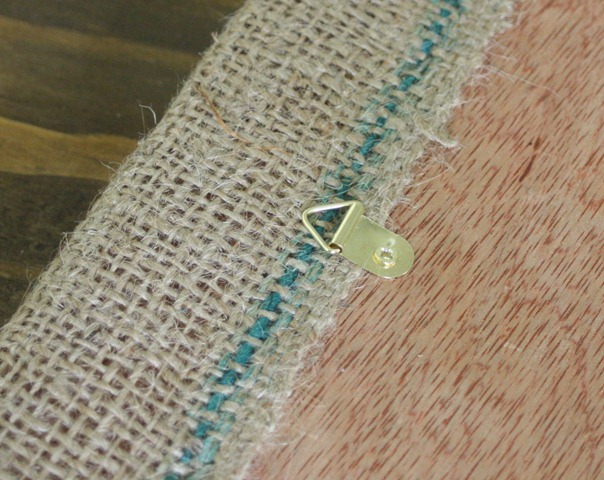 One more step – add a hanger to the back and hang it up.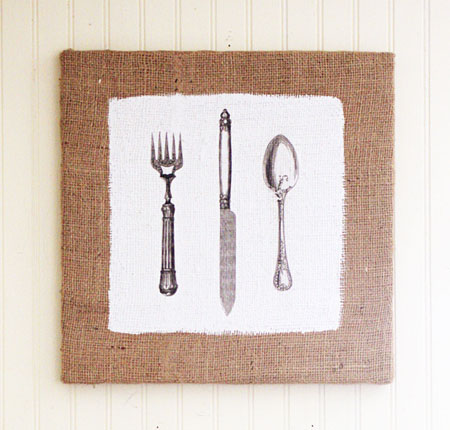 Then you're done! Stand back and enjoy. Of course, you can do it with almost any image found on The Graphics Fairy, too.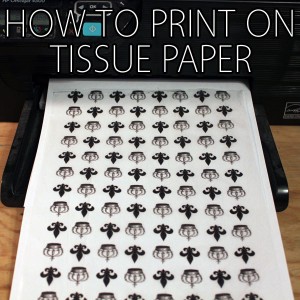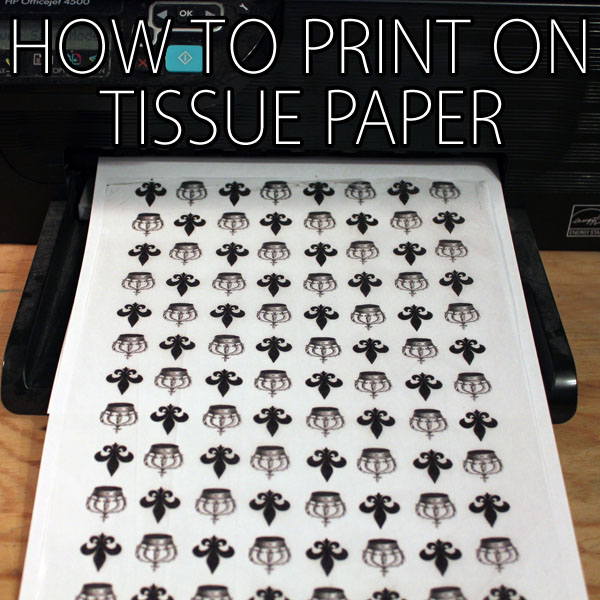 Also be sure and check out the post How To Print on Tissue Paper!
See ya next week for another project. Looking for more DIY ideas? Stop by my project gallery on my blog, over at The Shabby Creek Cottage.