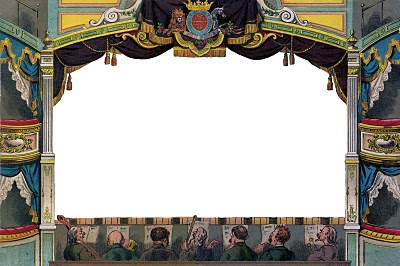 Click on image to enlarge
I'm so excited to share with you this fabulous antique French Theater or Theatre!!! This would make a wonderful toy for a child or fun for the rest of us to play with too!
This post may contain affiliate links which won't change your price but will share some commission, you can find our
privacy policy here
.
Click
HERE
for the
Printable
PDF
for this page of the
Theatre
.
Click
HERE
for the
Printable
PDF
for the other page of the
Theatre
.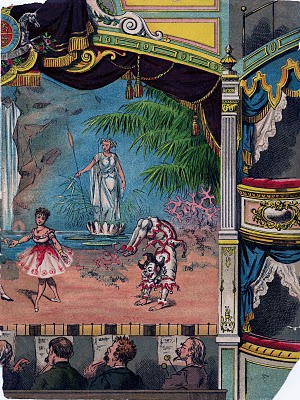 This is how the pages looked before I cleaned them up. As you can see they don't match, but they have some wonderful elements that you may want to cut out and use for this project.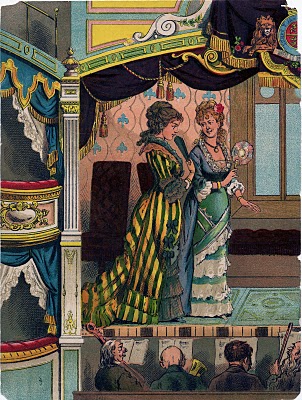 To make this charming theatre:
1) Print out both pages onto plain white cardstock.
2)Cut out the white center area.
3)Tape the 2 sections together. (you may be able to crease along the sides, at the two columns, to stand this up if desired)
4)Find some other images to use as your actors (hint~ there are lots of images to use here, like Victorian fashion ladies or ballerinas etc.!) Print them on cardstock and glue to popsickle sticks.
5)Put on a show!
Of course you can always keep the white background and use this for the basis of a wonderful collage instead. But I'm sure you already thought of that!! 😉
I hope you enjoyed this fun Paper Crafting Project!
XXXOOO