Faux Wax Seals with Rubber Stamps
Hello, my Graphics Fairy Friends! Heather here, from Thicketworks. Today, we are going to make Faux Wax Seals with Rubber Stamps! I'll show you a quick & easy way to add the elegance and charm of yesteryear to any document! I will also show you how to make a classic Druggist fold with your letter or document. If you've been wondering how do you make fake wax seals, then this post is for you!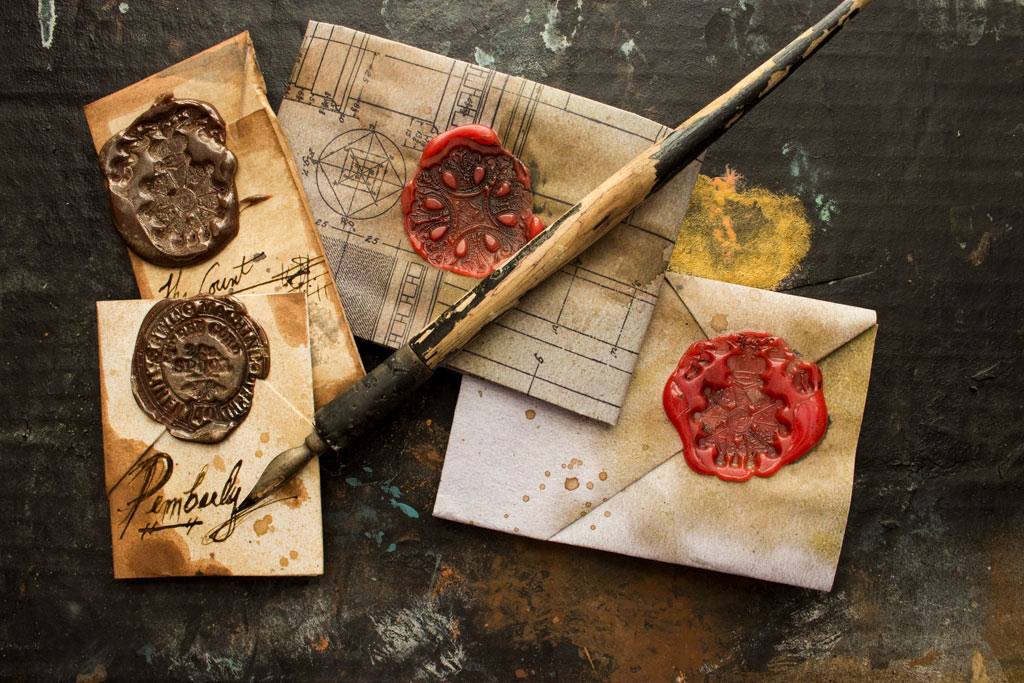 These types of seals are lovely for Wedding Invitations too your guests will love the extra detail on an outer Envelope! To join in the fun, you need just a few simple items.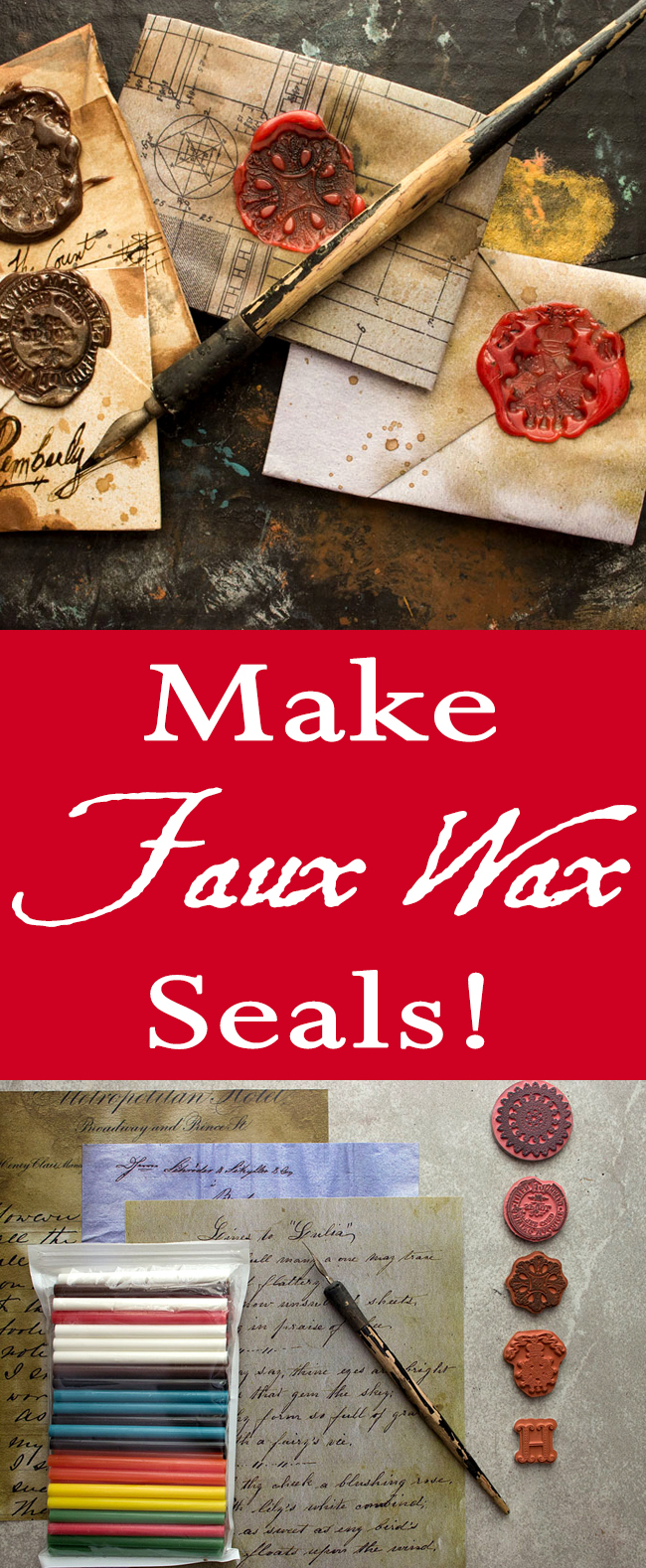 ---
Supplies for Faux Wax Seals:
Optional Supplies:
Graphics Fairy Source Images used in demo:
---
Write a Missive:
Your Friend or Sweetheart will be thrilled!
…or, simply print out a wonderful image from The Graphics Fairy!
(Make sure to trim away the white margins!)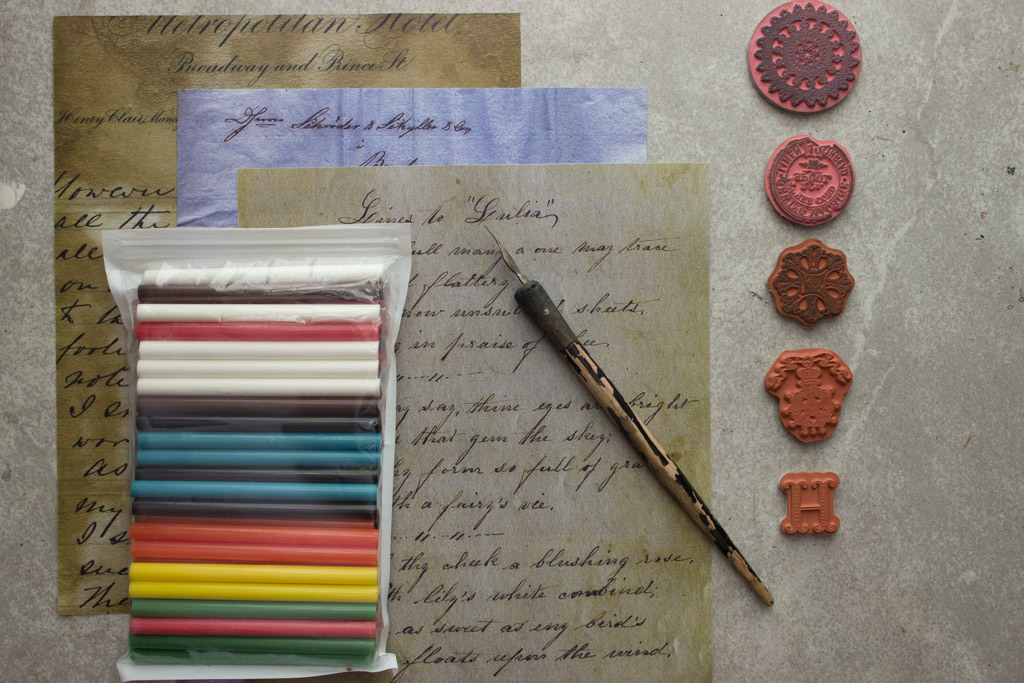 I'll bet you once used Letterlocking to secure secret notes to be shared only with your best friend!
In case you've forgotten the art of folding a note to create its own enclosure, here's a quick primer on creating a Druggist Fold…this type of fold is especially useful if you want to tuck in a treasure or two, because your precious items cannot fall out!
(This fold was often used at Crime Scenes to safely secure evidence – but you can use it to safely hold any small item you like!)
---
How to Create a Druggist Fold: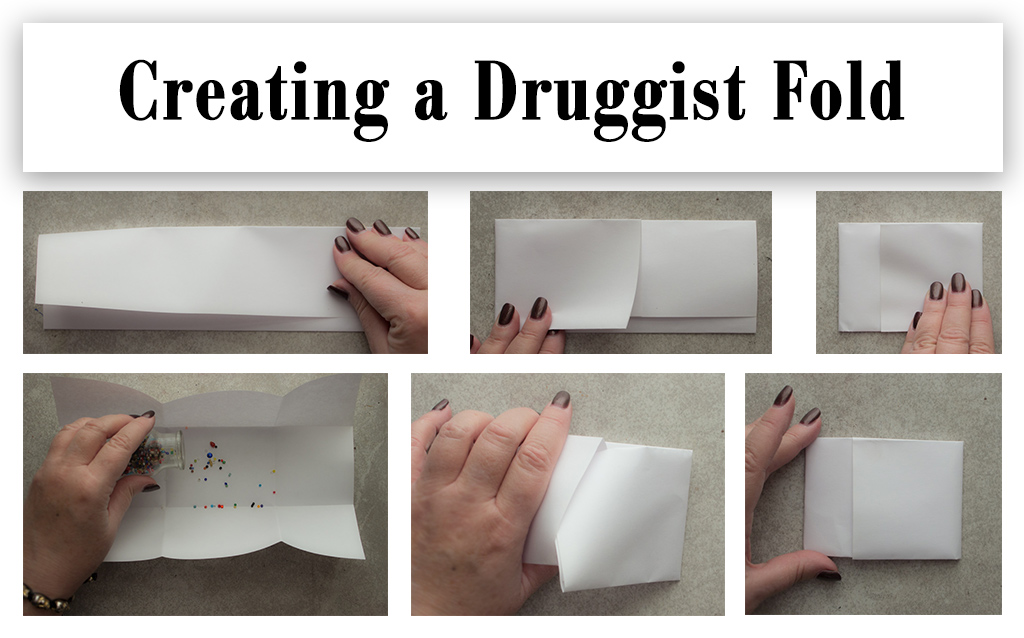 Fold an 8.5″ x 11″ piece of paper into 3rds, lengthwise.
Next, fold one end up, leaving about a 3rd of the length exposed.
Fold the end over, making sure it overlaps the other flap.
Open the paper up, and place your treasure in the middle of the page.
Fold it up again, and tuck one flap into the other!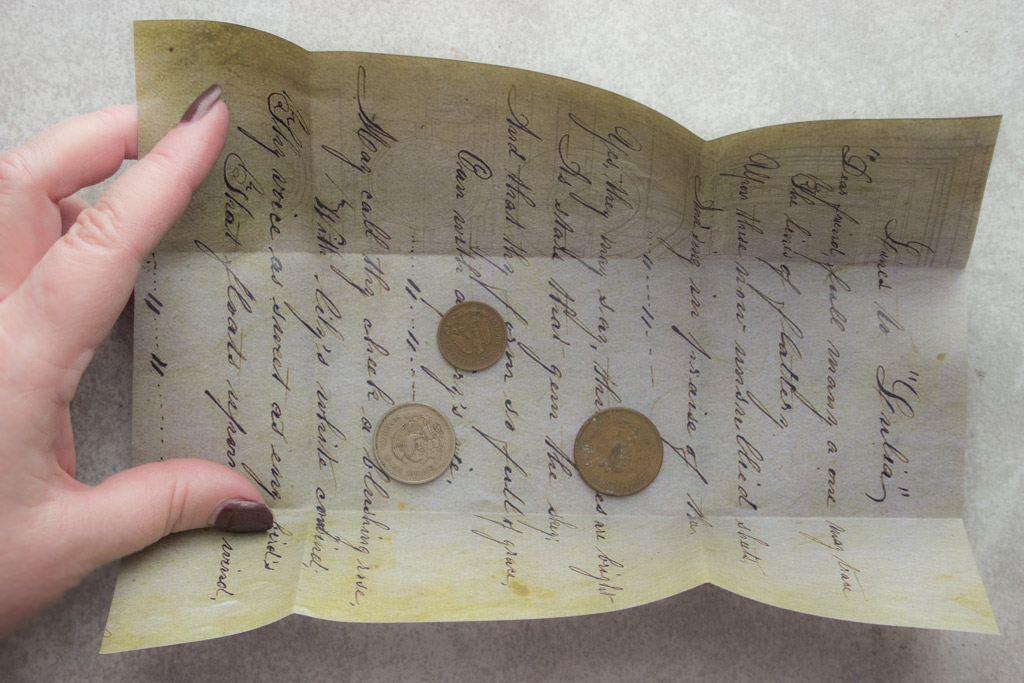 This fold can be created with almost any size of paper – it's SO fun to fold tiny letters to mail to your friends!
How to Create Faux Wax Seals:
Gather your favorite circular rubber stamps…I recommend actual rubber stamps, due to the high temperature of the glue. (It's a good idea to work on a surface that won't be damaged by hot glue!)
Plug in your Mini High-Temp Glue Gun. (You DON'T need a Candle for this technique!) Allow it to heat up, and squeeze out any clear glue remaining in the barrel.
Insert a colored glue stick of your choice!
Squeeze a quarter sized dollop of colored hot glue over the 'seam' where the flaps interlock: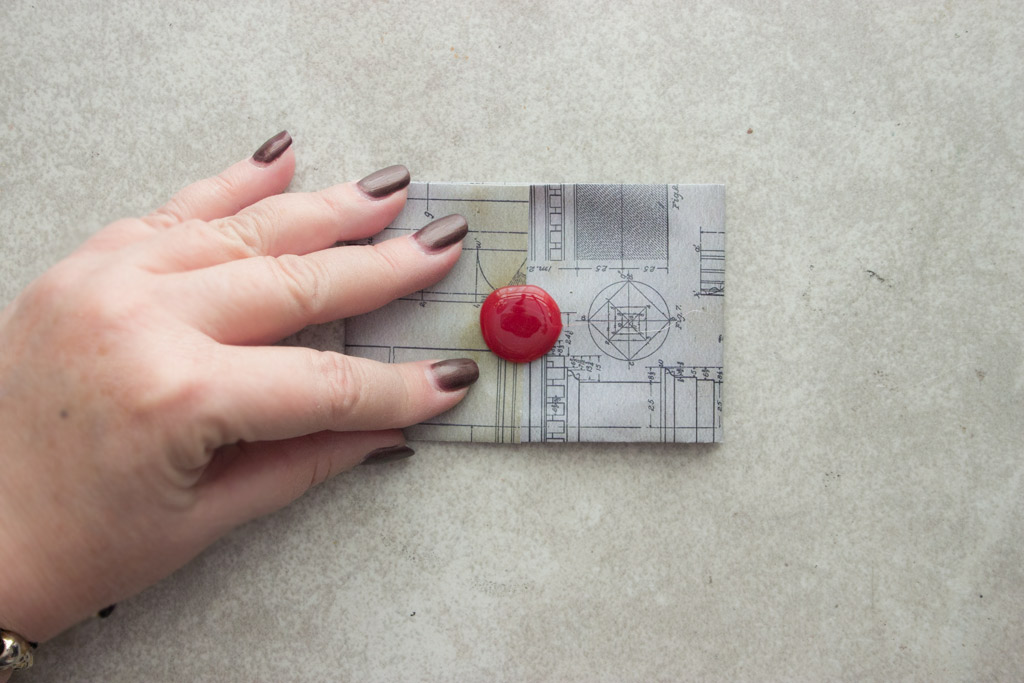 Allow the glue to cool for a few seconds, then carefully press a rubber stamp into the surface, pressing lightly, but firmly.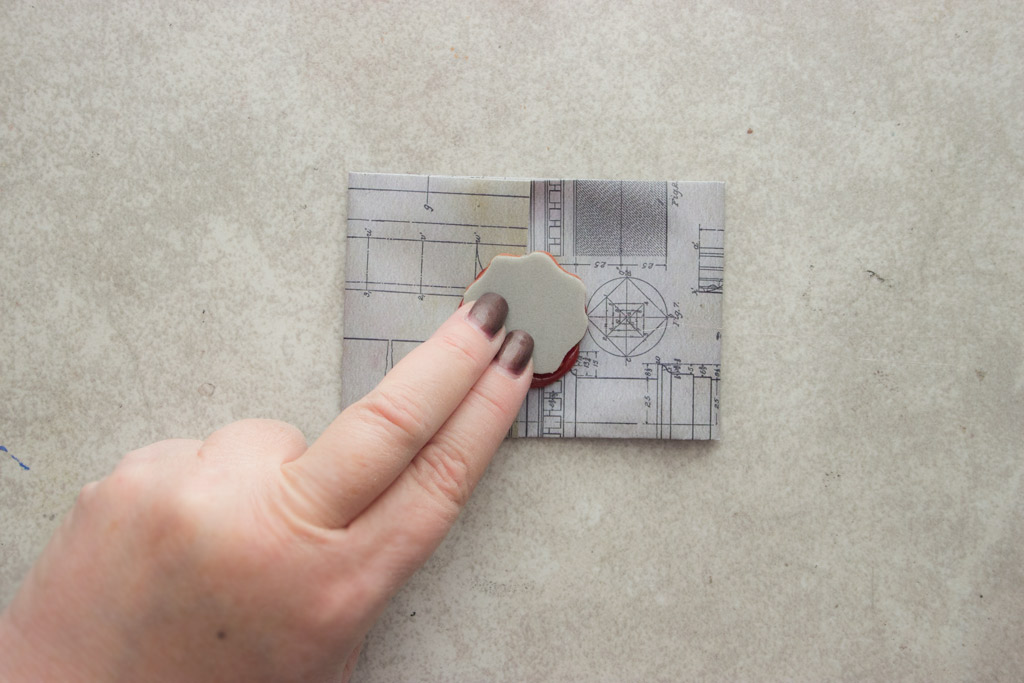 Allow the glue to cool completely, then gently peel the stamp away from the glue!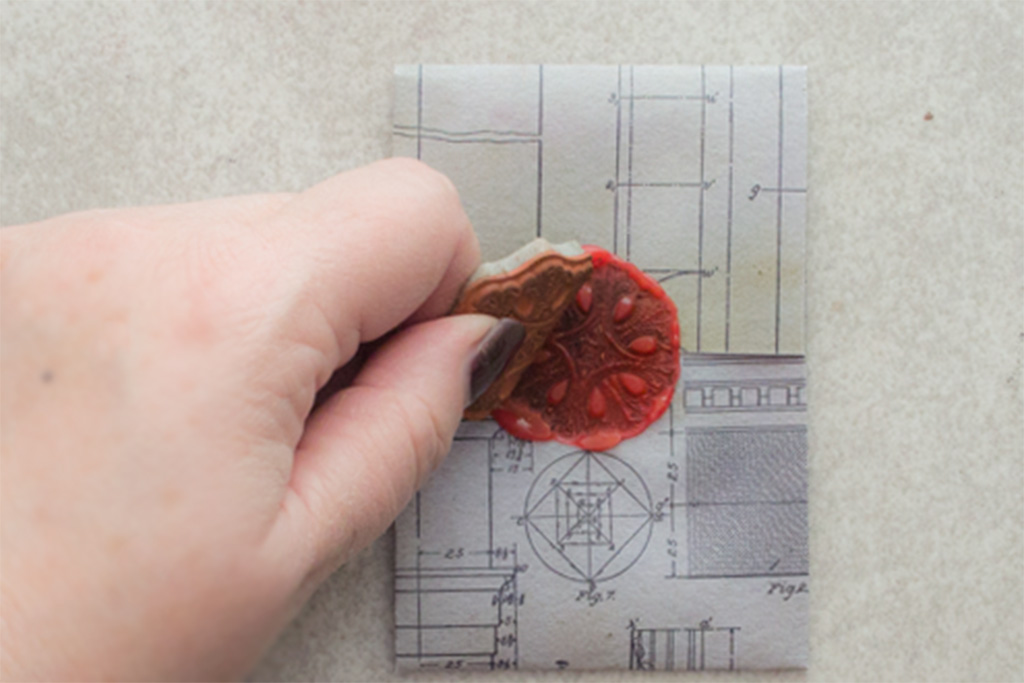 It's as easy as 1-2-3 to make these Homemade Seals, such a fun way to use your Rubber Stamps!

Here's another Fancy Letterlocking Fold for you to experiment with!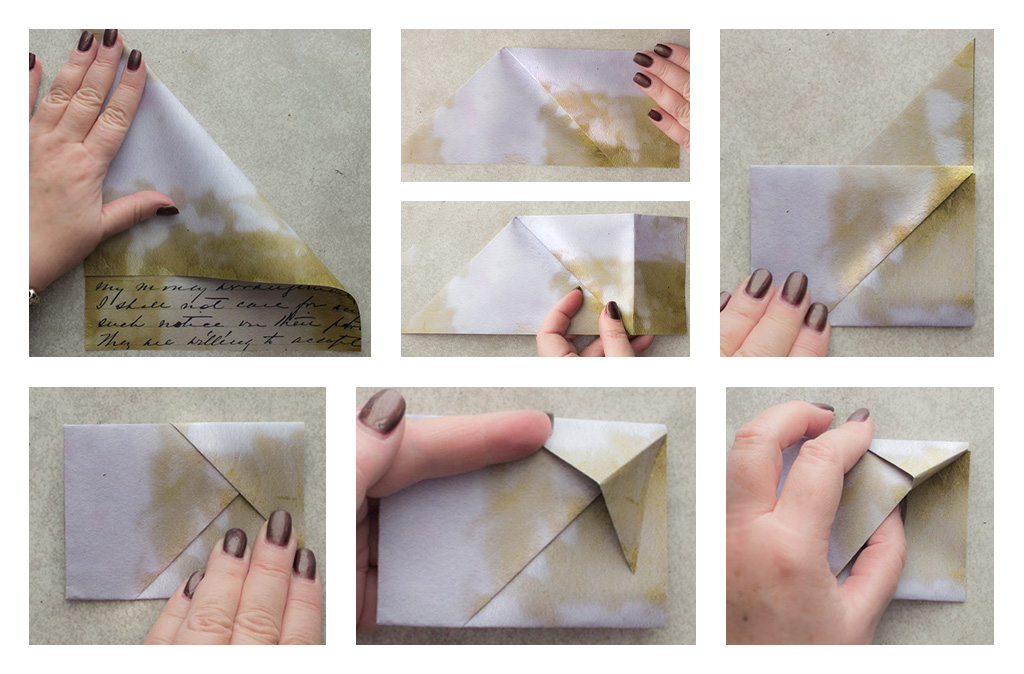 This fold results in an elegant slanted seam, perfect for your Faux Wax Seal!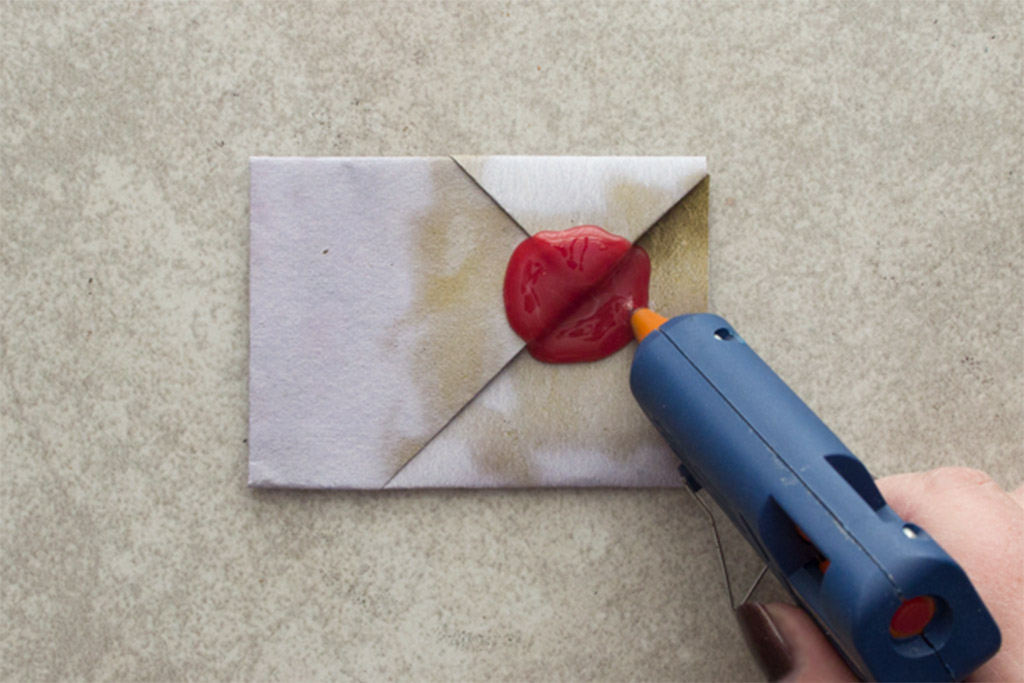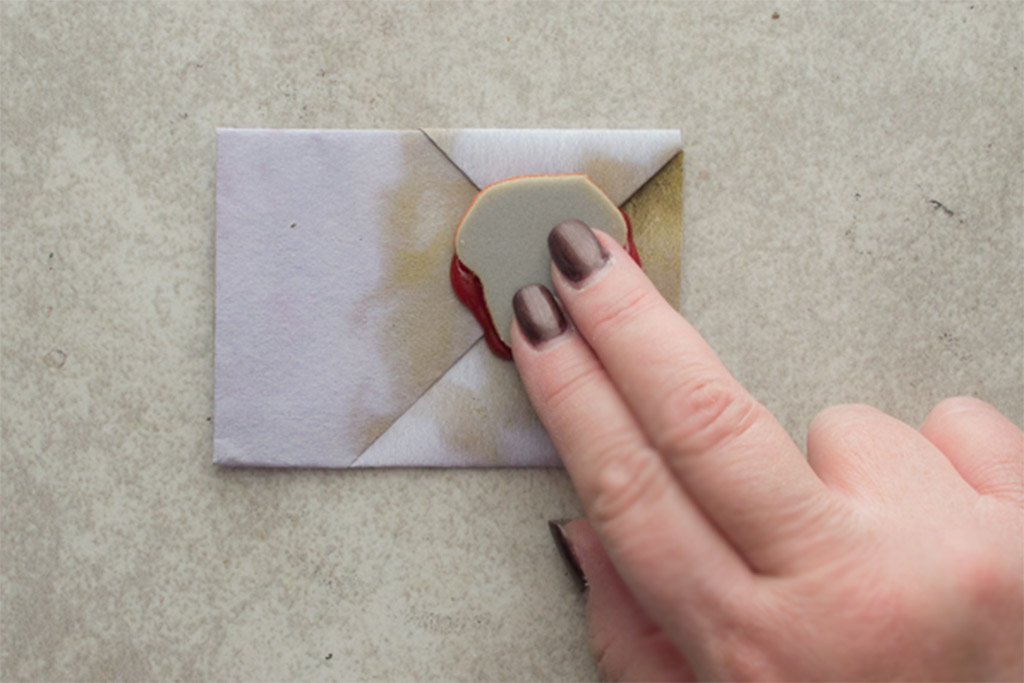 I have SO much fun creating these tiny Billet Doux!
…adding a bit of grime is a big part of the fun!
Adding an edging of Distress Stain: Vintage Photo is super fast and easy…then, a spritz of Coffee Stain adds instant history…
Here, I've loaded a black glue stick while there is still a bit of red in the barrel – this makes for a fun two-toned effect!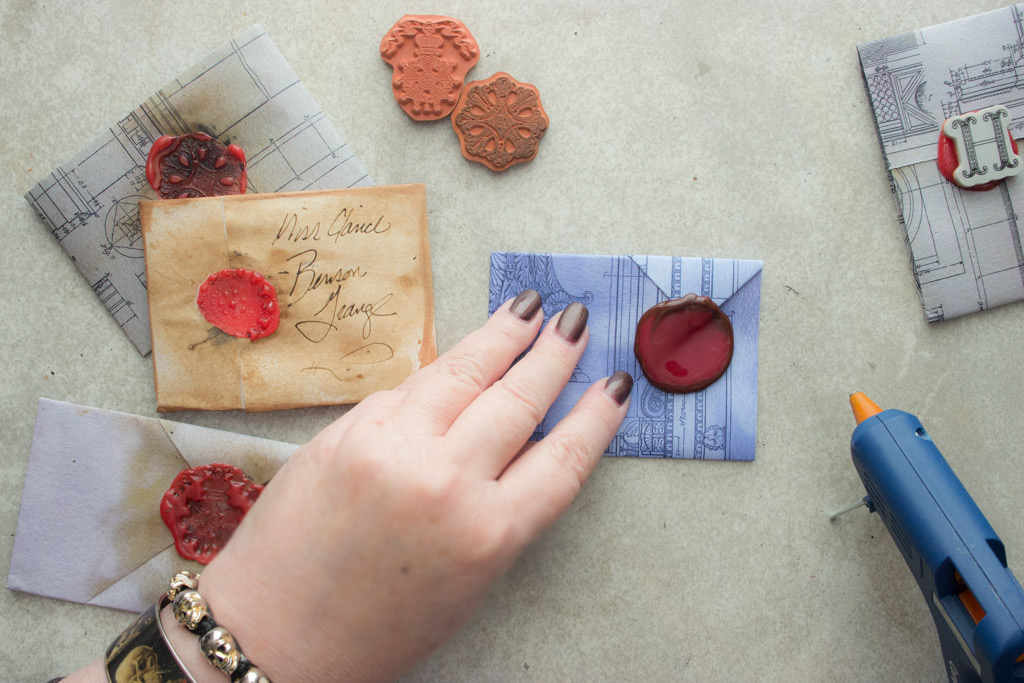 For even more character, add a splash or two of Distress Stain: Black Soot to your Faux Wax Seal!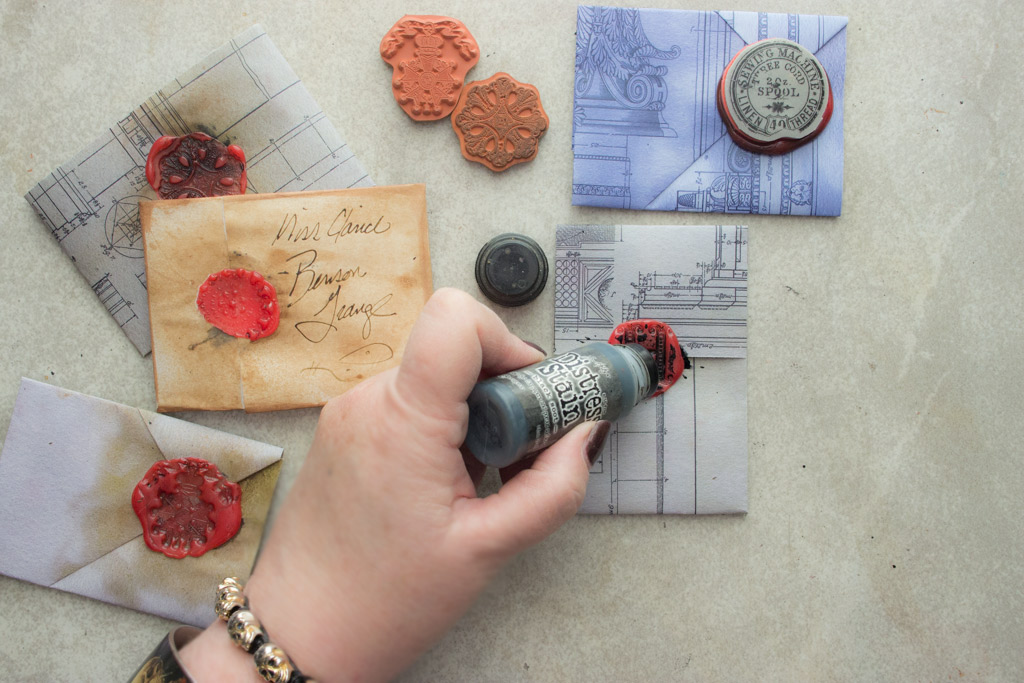 A touch of  Distress Stain: Antiqued Bronze on the darker colored glue adds a hint of glamour!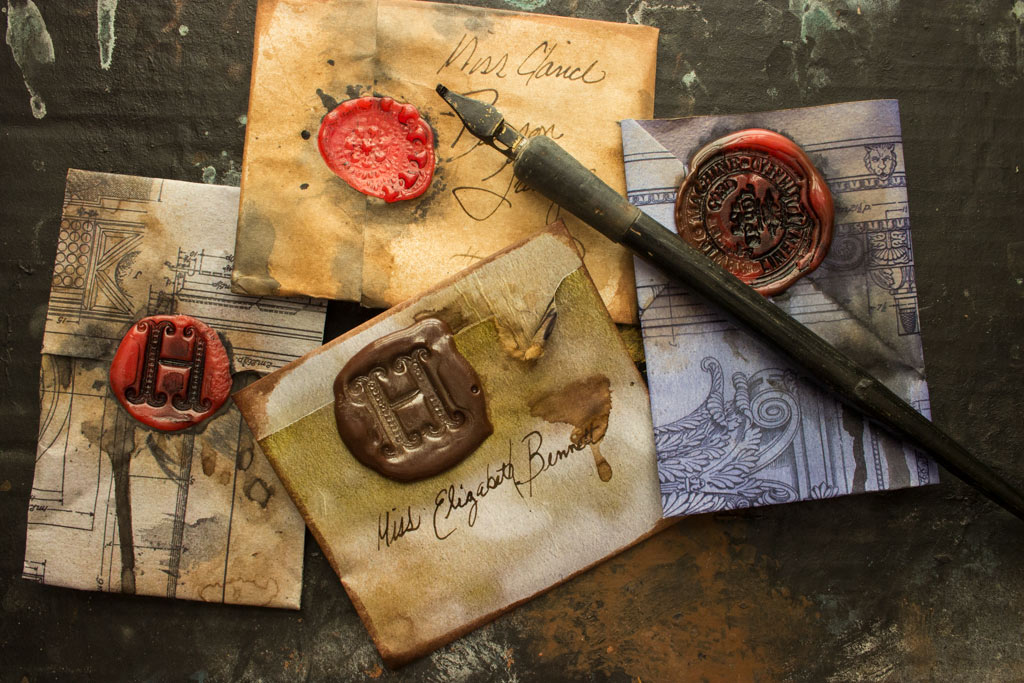 It was difficult to make myself stop creating – these tiny packages are SO charming…I just LOVE seeing them scattered on a table top!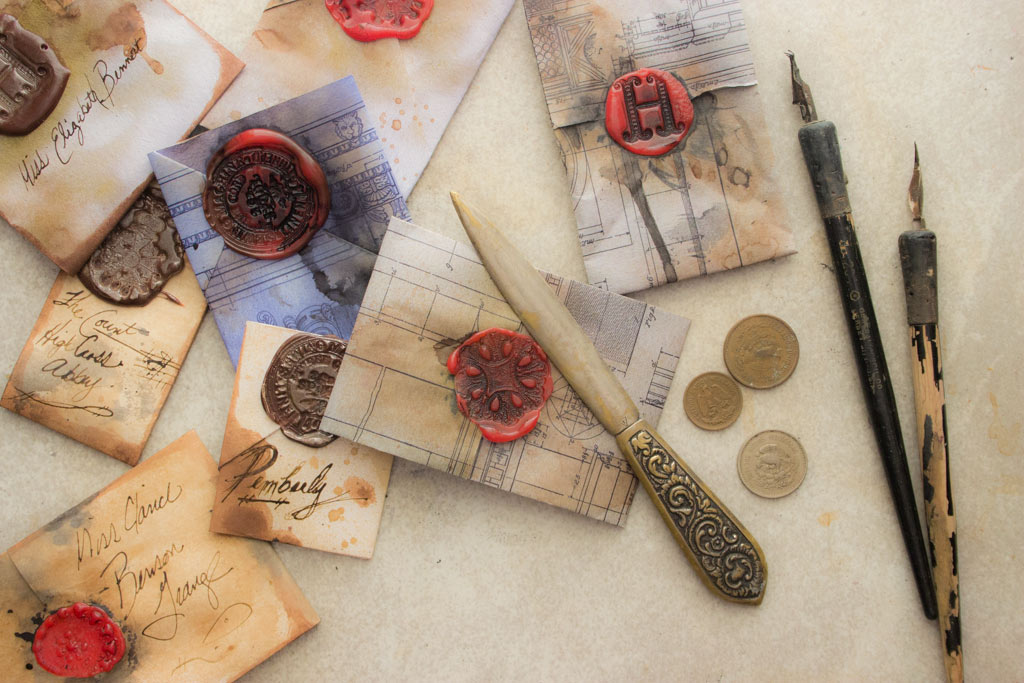 Thank you for visiting The Graphics Fairy today! You might also like my STUNNING Rubber Stamp Metallic Effects Technique HERE. 
I hope you've enjoyed this little technique making Faux Wax Seals with Rubber Stamps. They are a great replacement to use instead of a Wax Seal if you don't have them. These are perfect for using in Crafts, Collage, Mixed Media Artwork and Junk Journals too! I'm sure YOUR handwriting is MUCH more elegant than mine – so scribble away!
Until next time,
Heather ♥
I hope to see you at Thicketworks Blog – we'll have us some Messy FUN!
---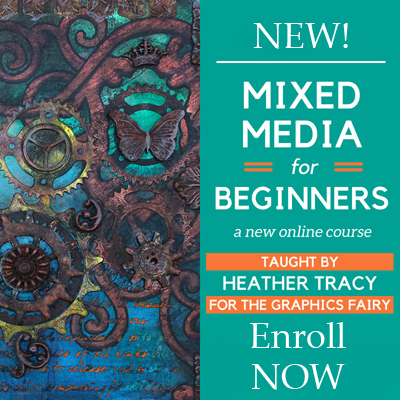 Our students have SO much fun in the Mixed Media for Beginners online course…