Wax Paper Crafts
Hello, my dear Graphics Fairy Friends! It's Heather from Thicketworks…this technique has been around for quite some time, but this Wax paper crafts technique is so much fun that we just HAD to take a fresh look at it! It's one of my all-time favorite methods to achieve quick and easy raised/textured patterns when working with paper…. I love it that we can also transfer embossed patterns to paper, and create smooth and subtle (or not!) backgrounds using the Embossed Waxed Paper Resist Technique!
So, bring out your Big Shot, Cuttlebug, etc…and rummage through those embossing folders. We have some Happy Messes to Make!
To get us started, I've gathered a list of the stuff you'll need…
Wax Paper Crafts Supplies:
Waxed Paper (Yep, it's time to raid the Kitchen again!)
Your Favorite Embossing Folders
Your embossing machine (I swear by my Sizzix)
An assortment of papers to experiment with (I used both plain white cardstock & glossy photo paper)
Several sheets of plain printer paper
A Craft Iron (in my world, this just means: "this iron will never, EVER, touch a garment again!")
A suitable surface to iron on (I keep a large ceramic tile in the studio for this purpose)
A variety of Distress Inks & a Blending Tool
A variety of Distress Stains
Baby Wipes
Your favorite Spray Inks
Assorted Stamps & Stencils
Texture Mediums (I used DIY Aqua Patina Mix and Brass Metallic Highlighting Gel)
Protective Gloves if you don't want to stain your fingers!
An uninterrupted hour or two…ahhhh
How to Employ the Embossed Waxed Paper Resist Technique!
Begin your wax paper crafts by tearing or cutting plain old waxed paper into roughly 8.5″ x 11″ rectangles. If you're like me, you'll want to create several patterns / papers, so be generous…
(I used 6 sheets for this demonstration) Select your favorite Embossing Folders!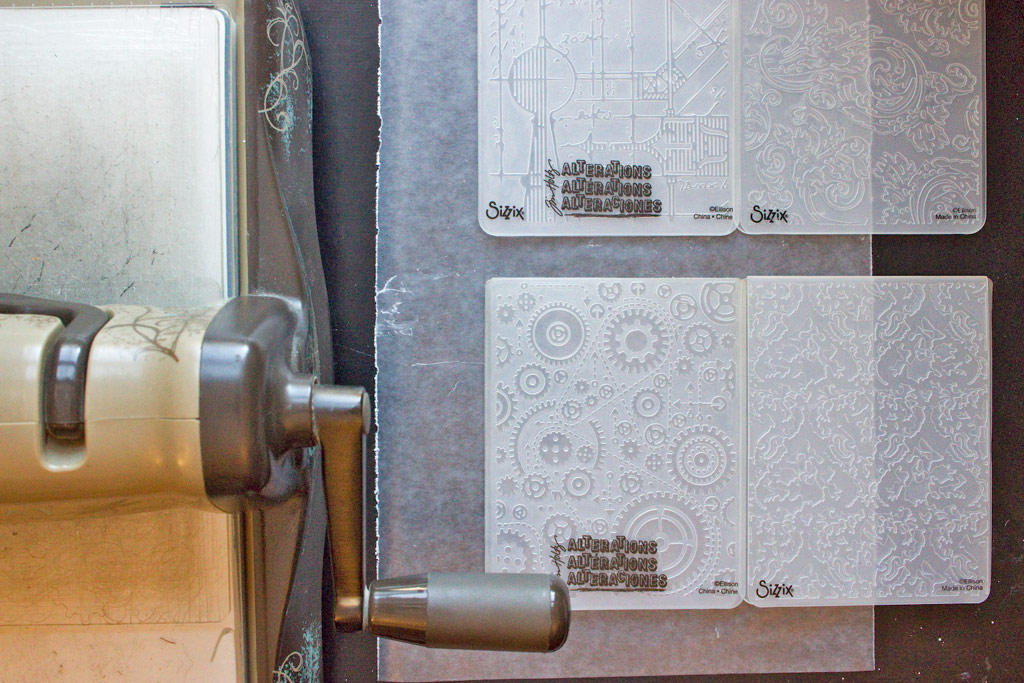 Fold each sheet of waxed paper in half…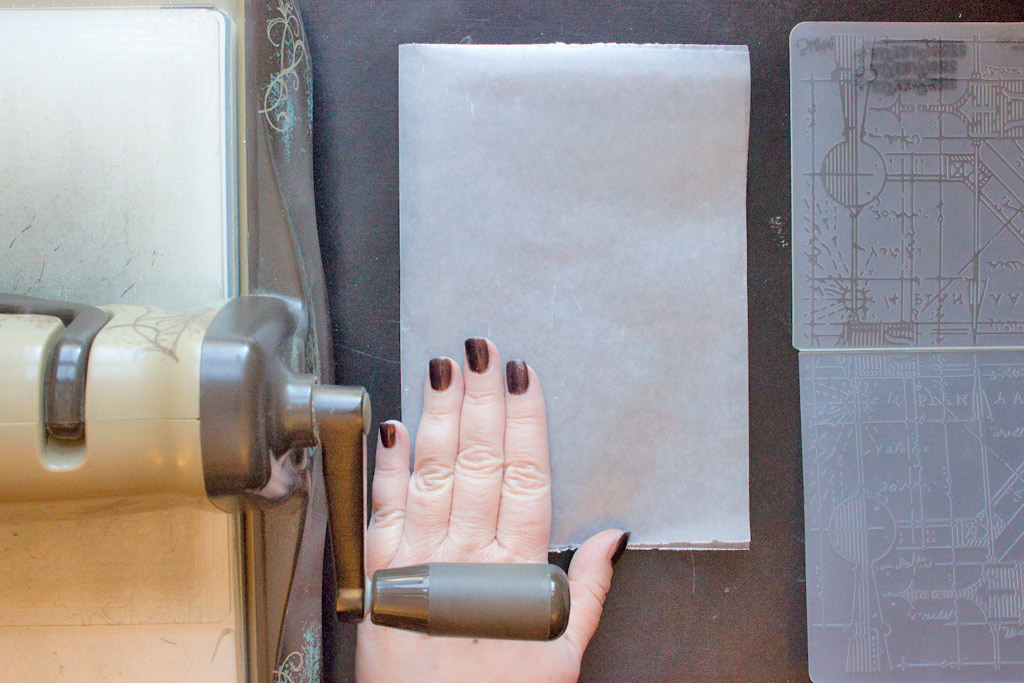 And in half, again… This will result in a folded sheet that should fit nicely into most embossing folders.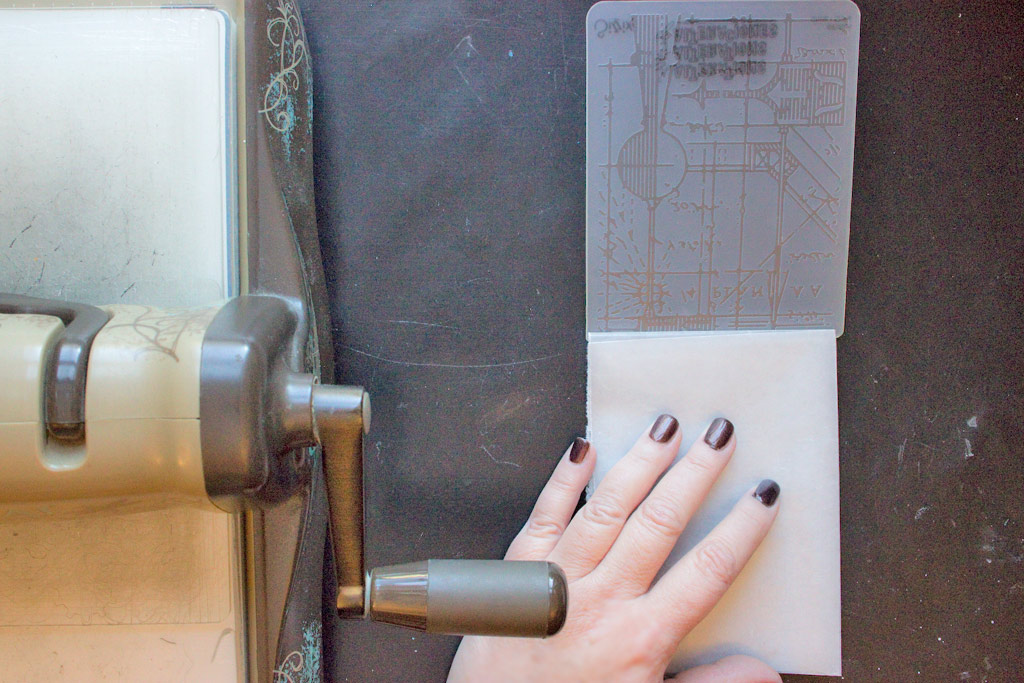 Crank your embossing folder through your machine!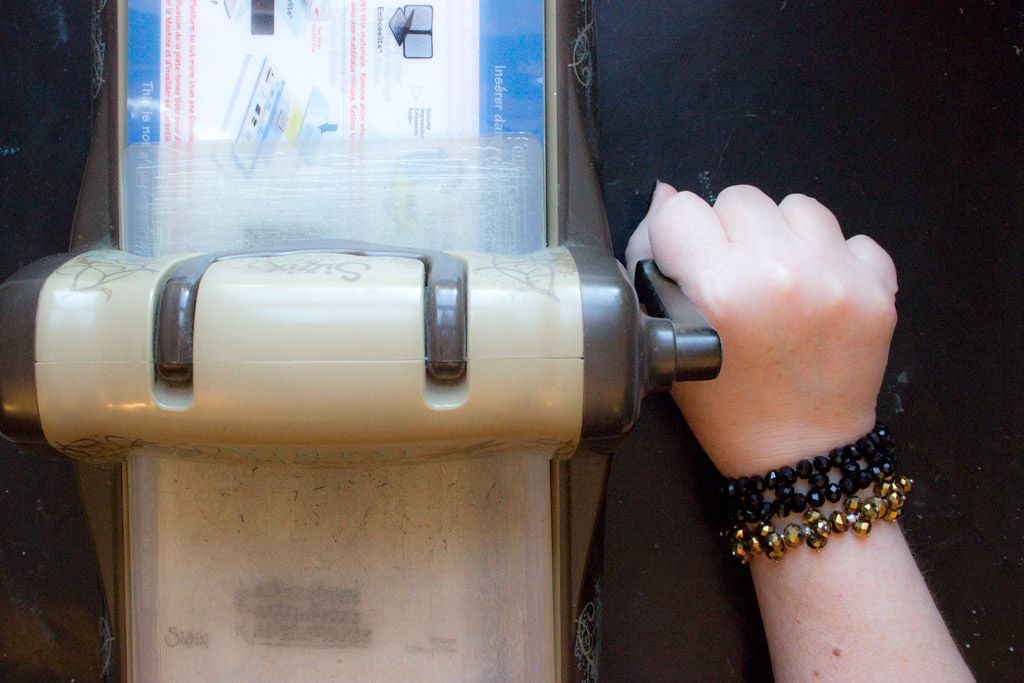 Gently unfold the embossed waxed paper, revealing a FULL sheet of Embossed Goodness! Of course, you can work in any size sheet of paper you choose – I just like to GO BIG!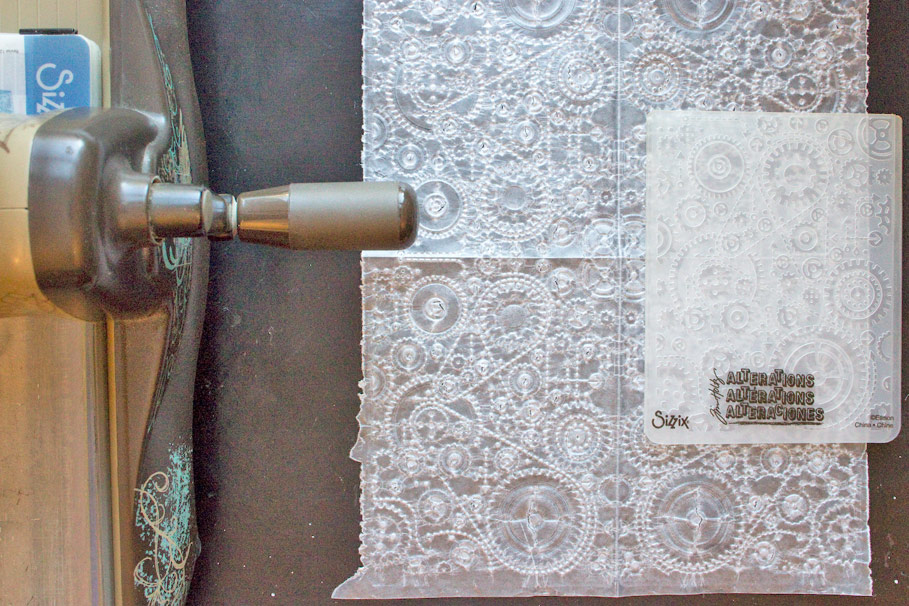 Sandwich the waxed paper between a sheet of plain white cardstock and a sheet of glossy photo paper.
This will transfer the resulting pattern onto BOTH sheets at once! You'll find that you achieve different results with each paper type, so this will give you a variety of effects from one operation…Yay!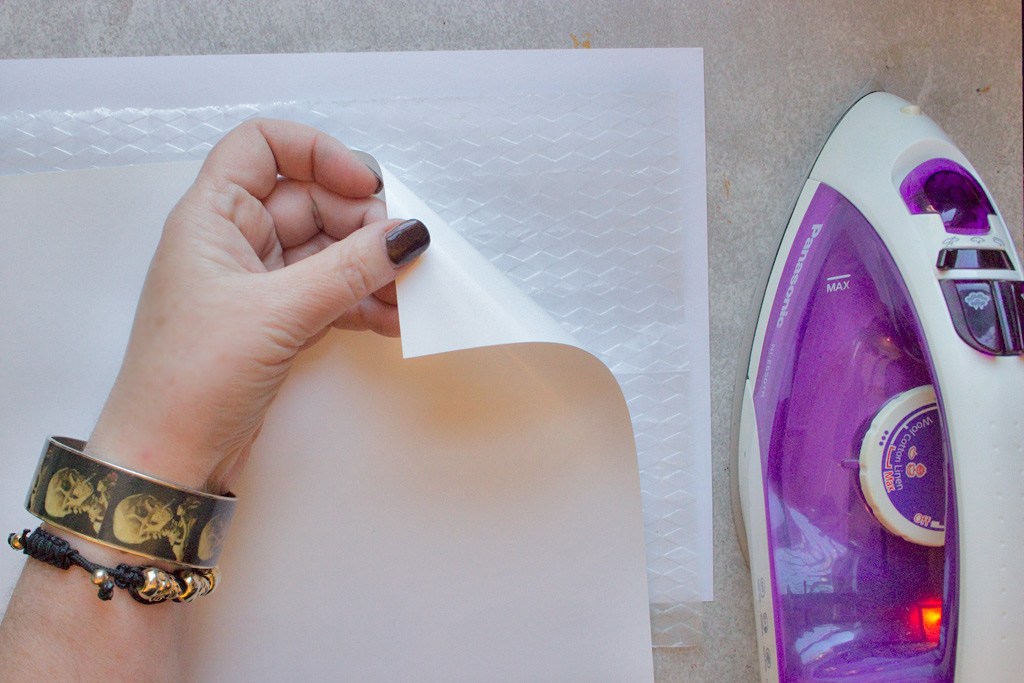 Place plain sheets of printer paper over and under the resulting sandwich, covering any stray waxed paper peeking out of the edges. With the iron set to the hottest setting, and NO steam, iron away! There is no set time for this stage…
The goal is to melt the wax coating of the paper sufficiently that it transfers to your intended paper surfaces. 'Tis better to err on the side of 'too long'… I typically just iron until I'm sure I've overdone it!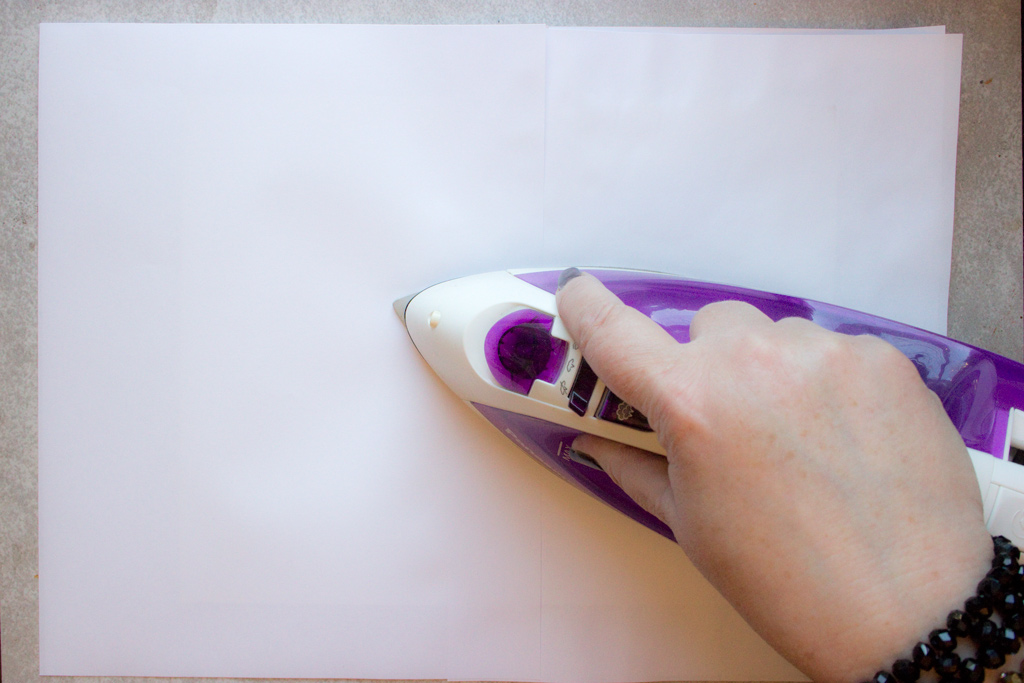 Unpack your 'sandwich', and blend a 'lightish' shade of Distress Ink over the surface of the paper.
Rusty Hinge was used over glossy photo paper here: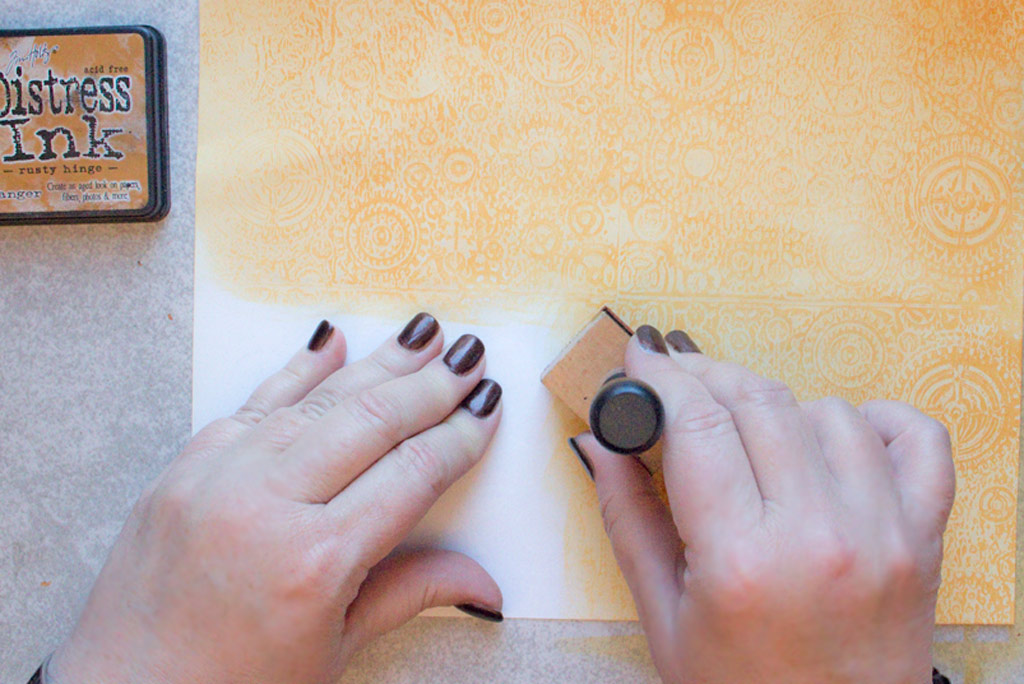 Wipe the ink from the wax resist areas with a baby wipe: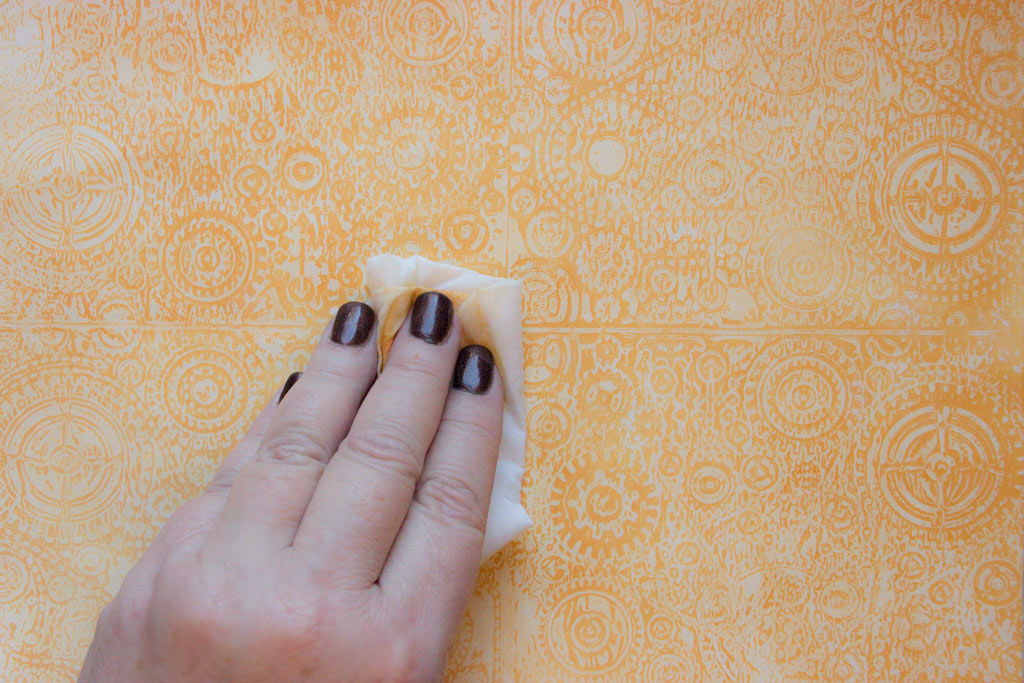 This will leave pigment in the areas that did NOT receive melted wax: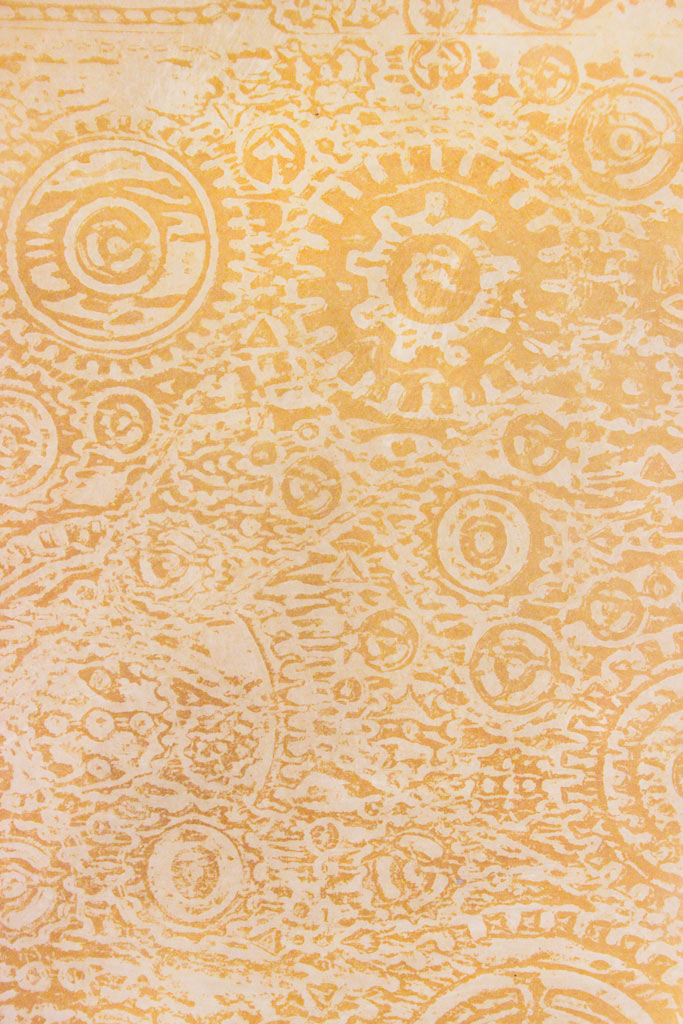 For a fun variation, iron the Embossed Wax Paper onto the surface of a sheet of either cardstock or glossy photo paper that has been tinted with Distress Ink…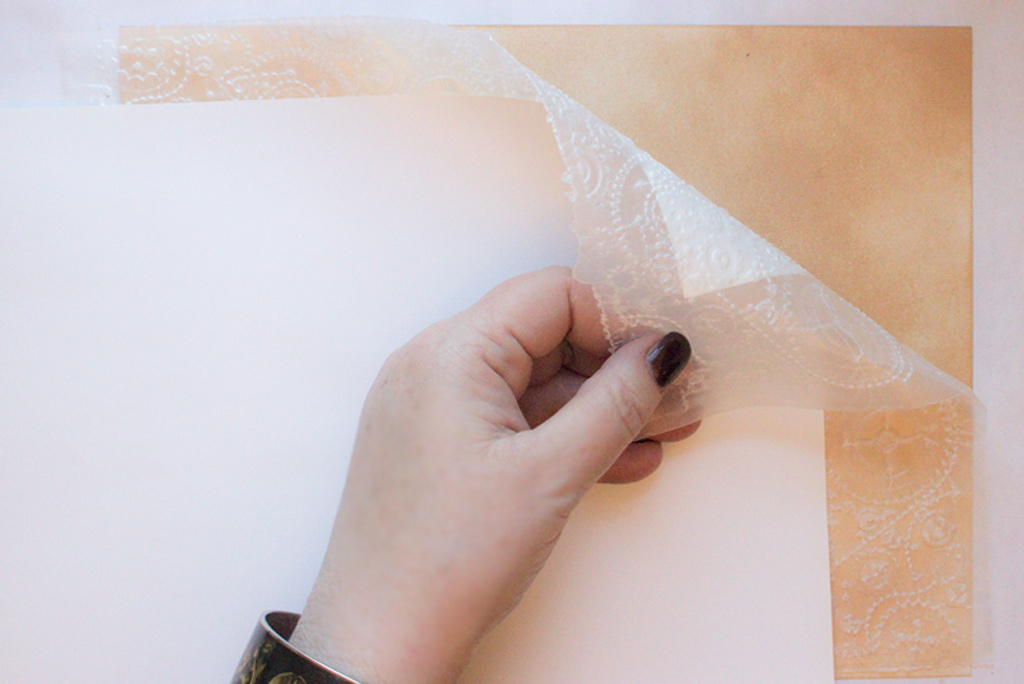 Then, once you apply a darker color of Distress Ink, you'll get a Moody, Grungy result: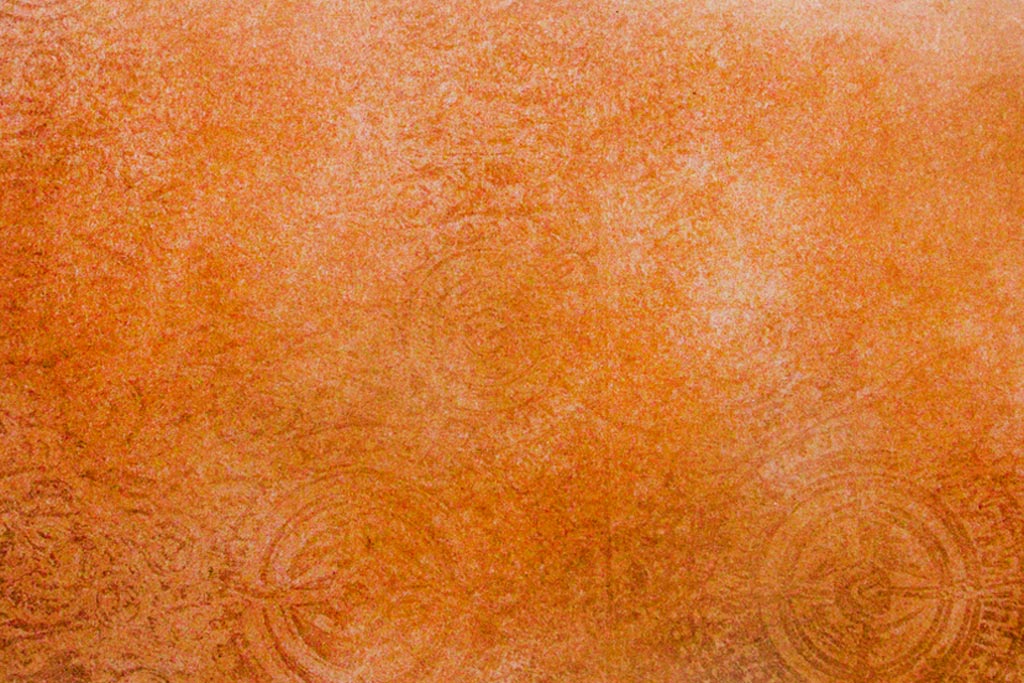 Try using a water-based Spray Ink over the top of the resist: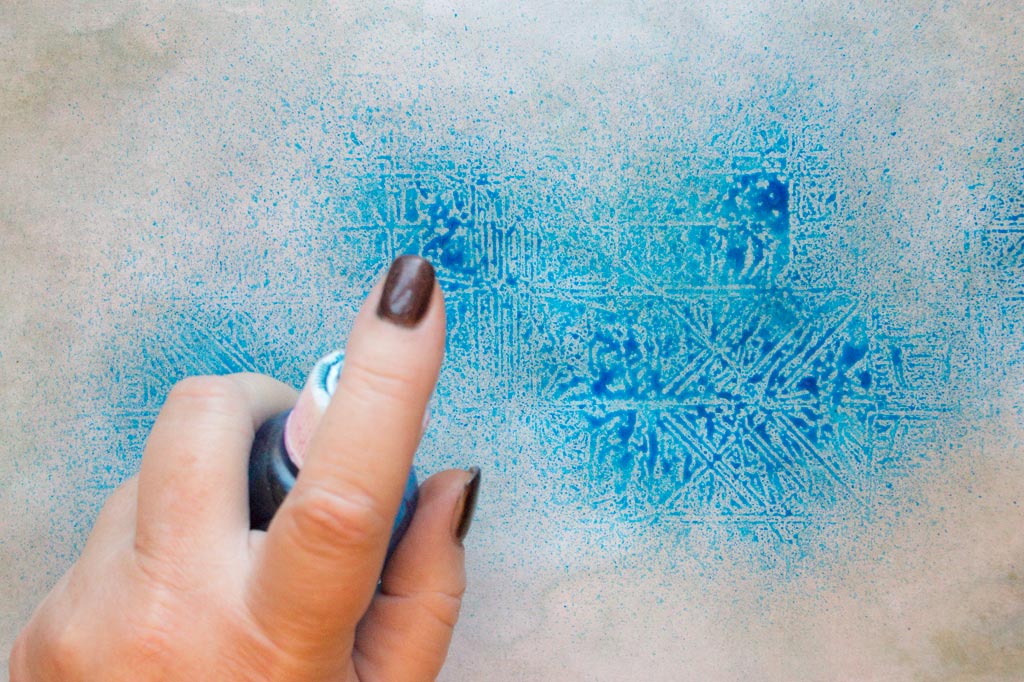 Wipe away the excess, and reveal the cool patterning!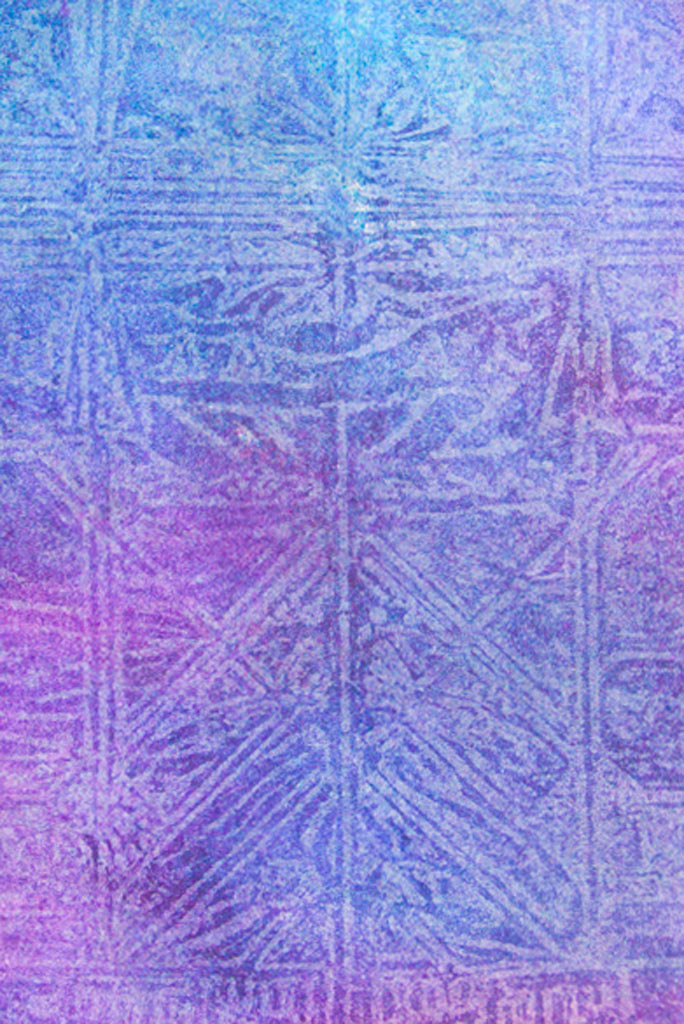 This Wax Paper Crafts Technique works beautifully with Distress Stains, too: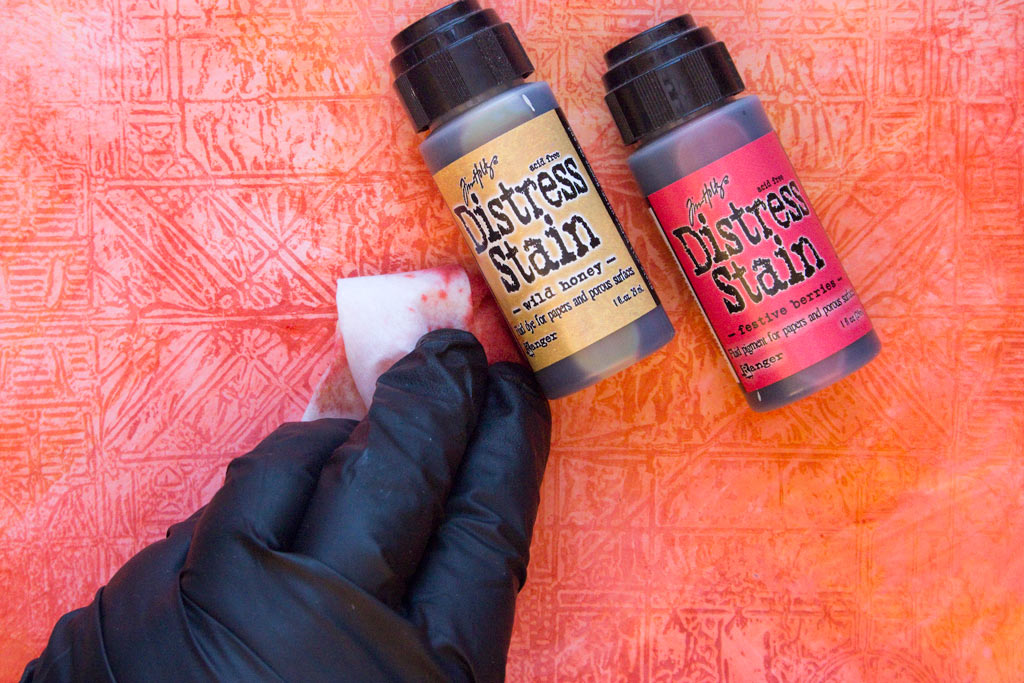 Yum!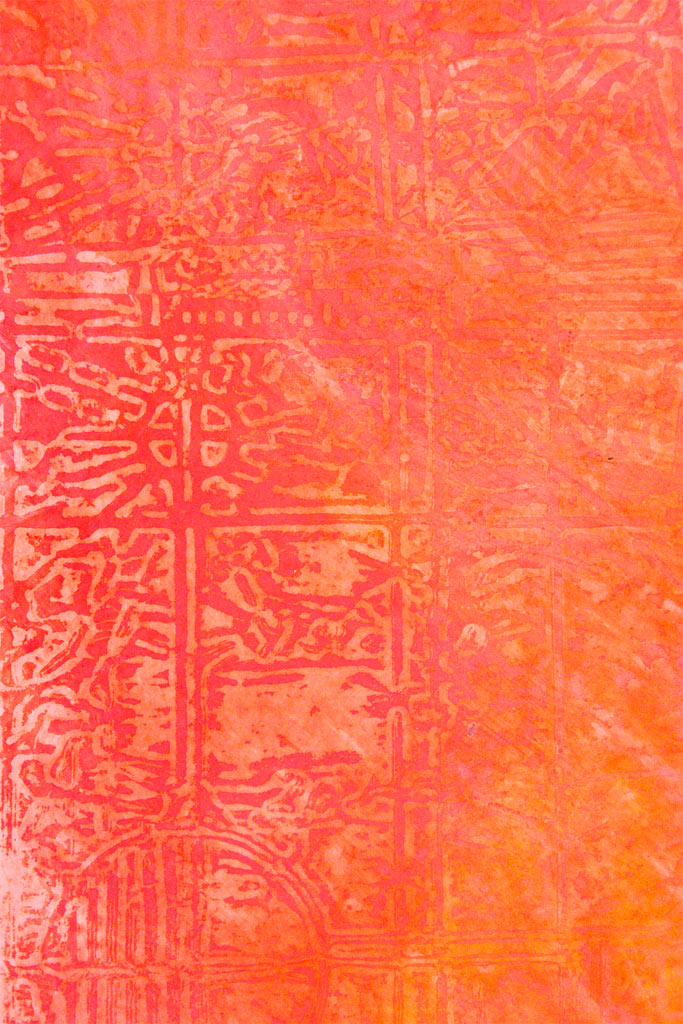 You can even pick up pigment like Distress Stain with a baby wipe and apply it to the paper surface: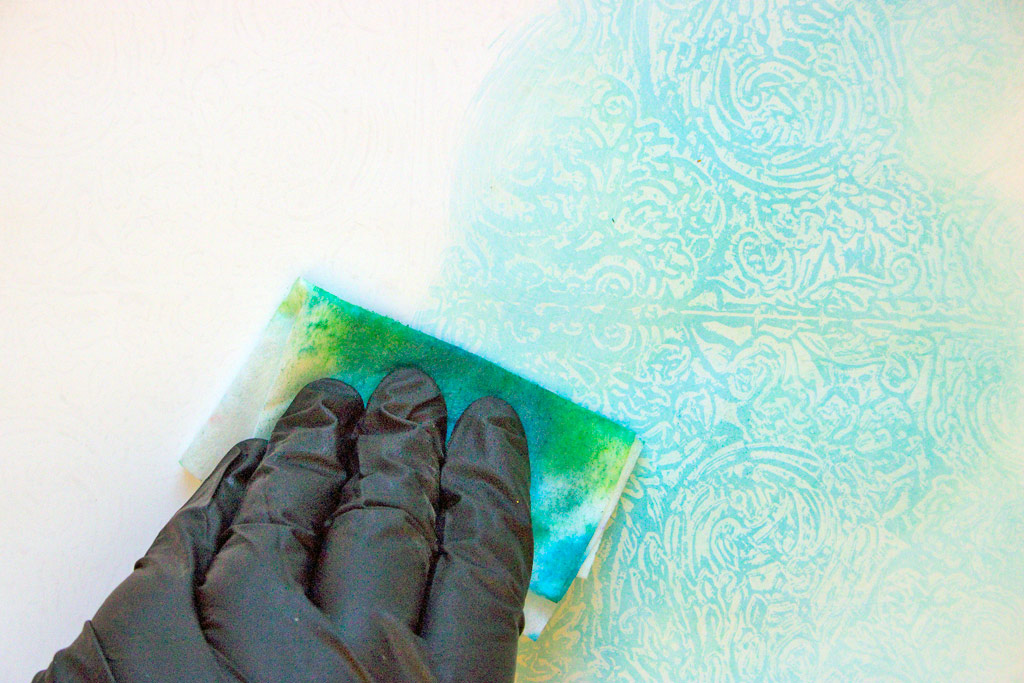 Once you've added all kinds of water-based pigment, you can create awesome splotches with water drops, if you're weird, like me! Just flick 'em on, wander away for a minute, then sop up the water and pigment to reveal Distressed Splats!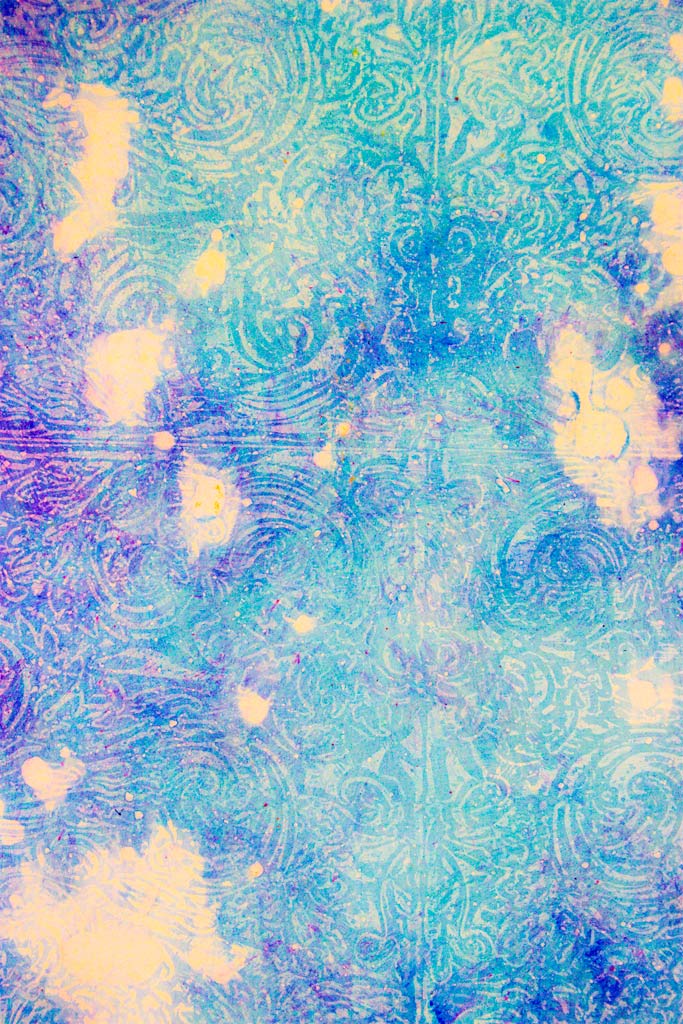 If you're feeling a bit less MESSY, you can add refined graphics over the top of your patterned background with elegant stamps: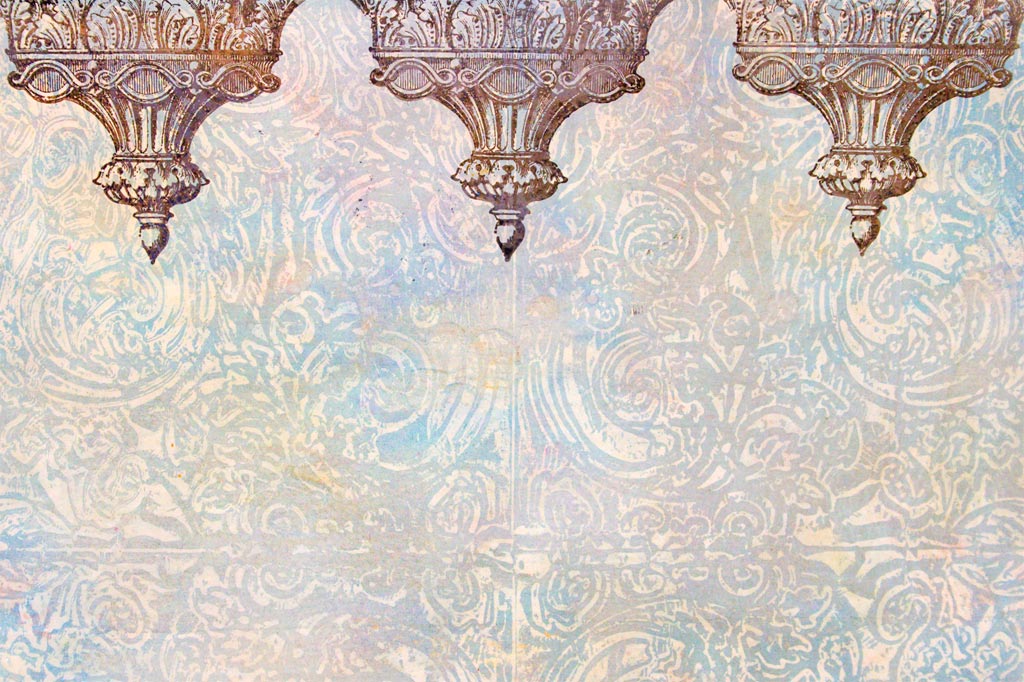 Ah, yes… all is orderly and peaceful! And PRETTY!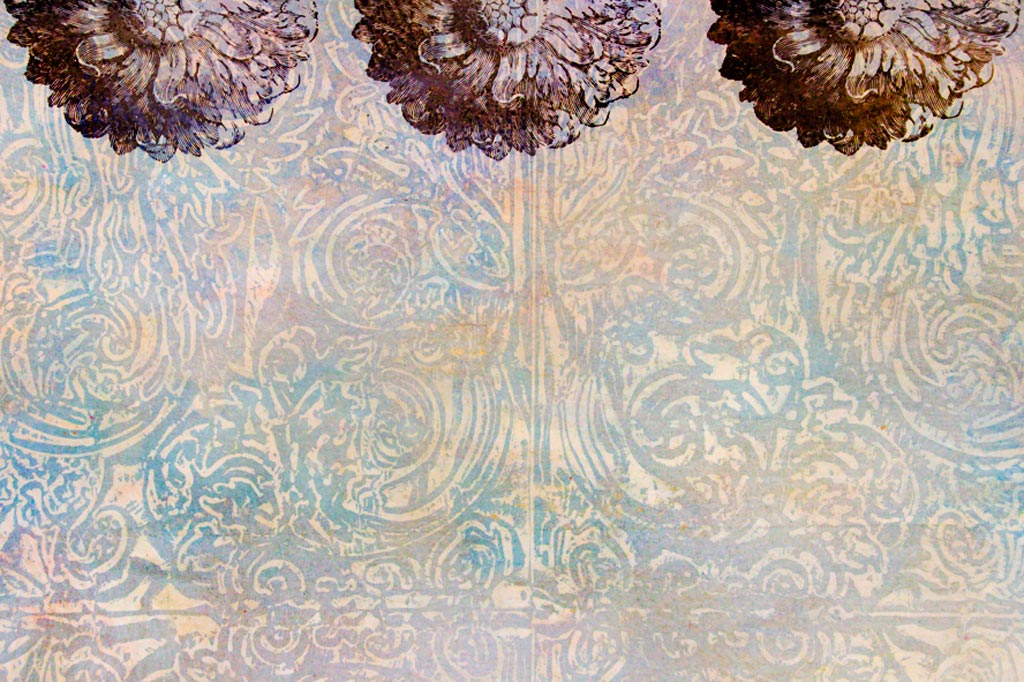 Or, grab your VersaMark and Gold Embossing Powder to add some BLING!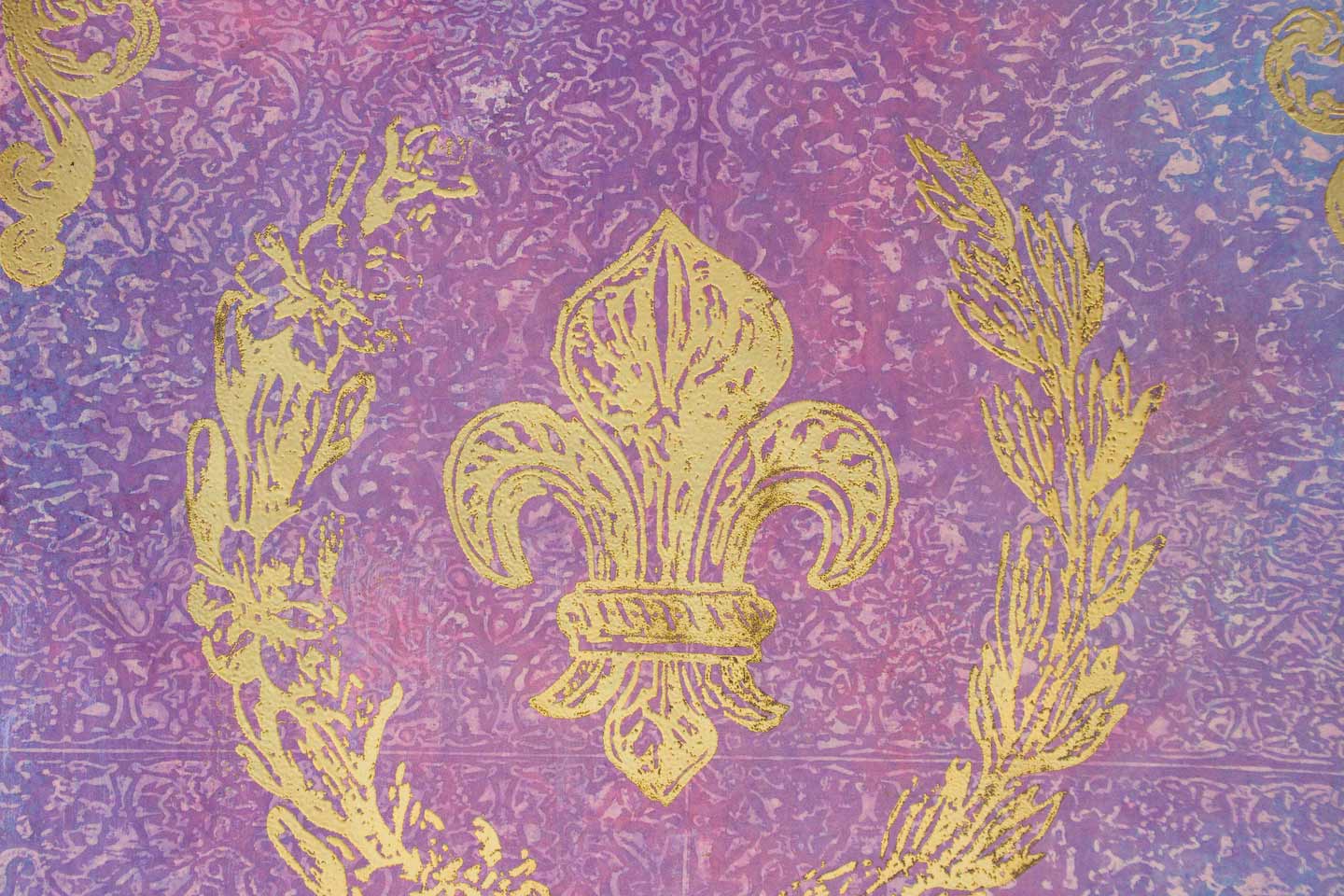 Grab some DIY Patina Mix, and add tons of texture through a stencil!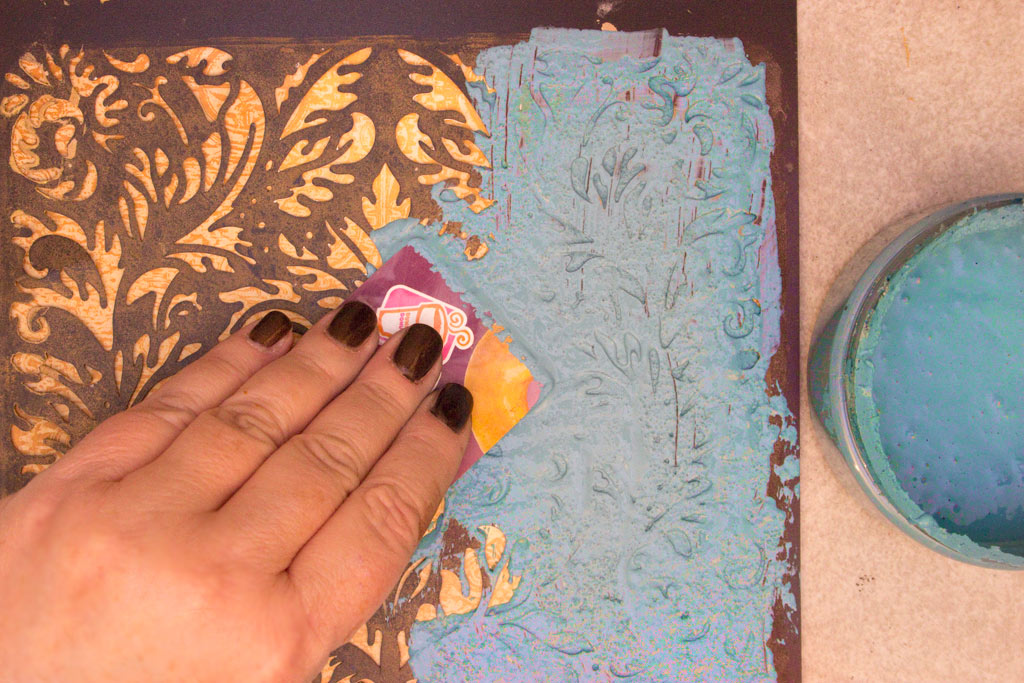 The results are less-than-perfect, but perfectly delicious!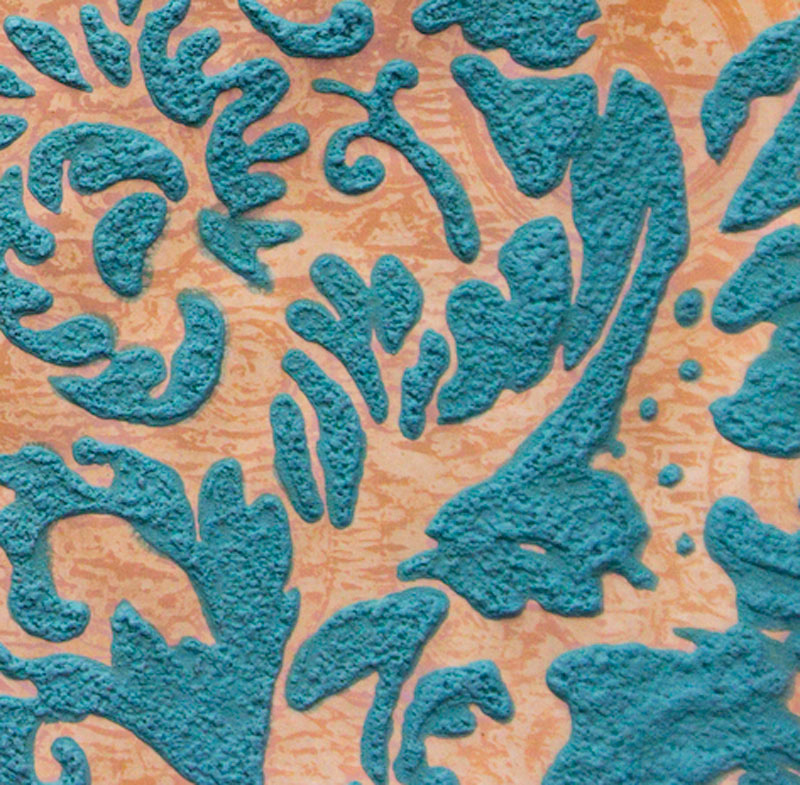 Add a layer of deeper Distress Ink through a stencil!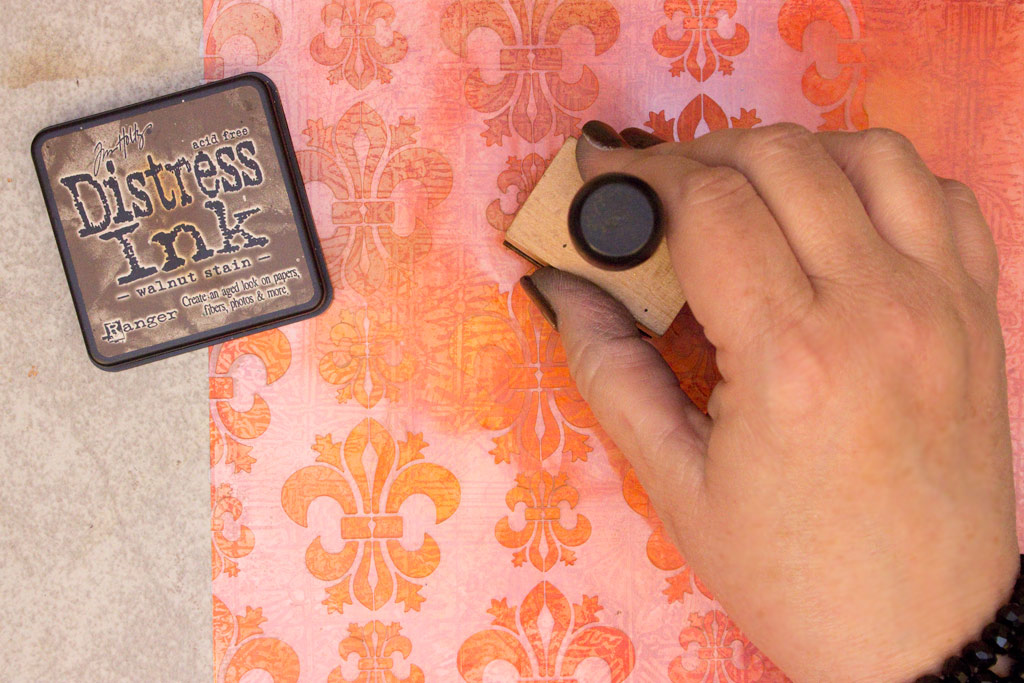 Now, you've created a subtly complex surface with very little effort: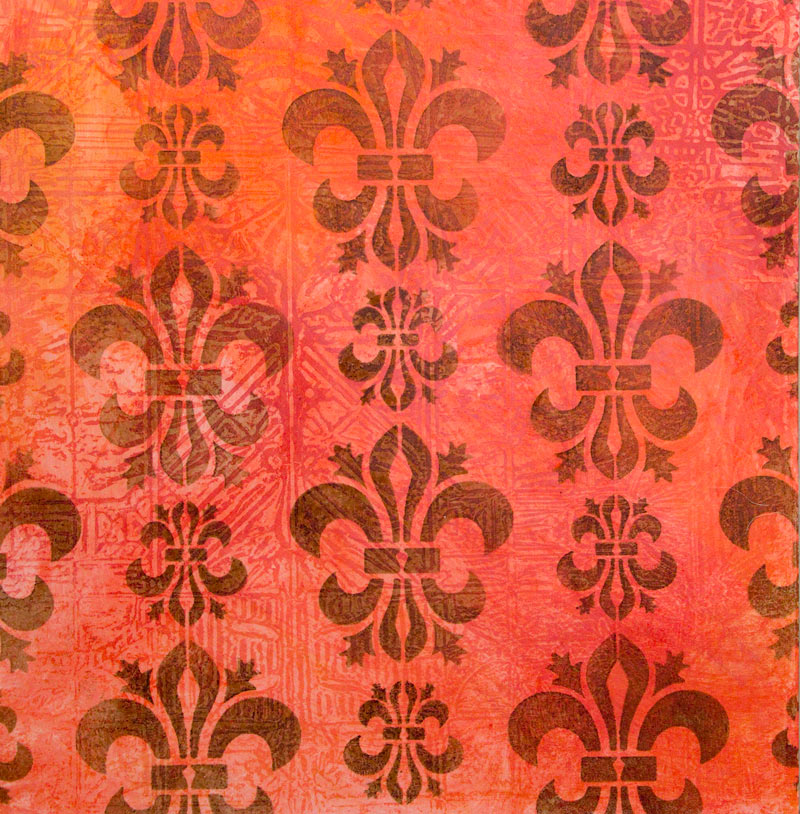 Outline the Distress Ink Stenciling for a graphic effect: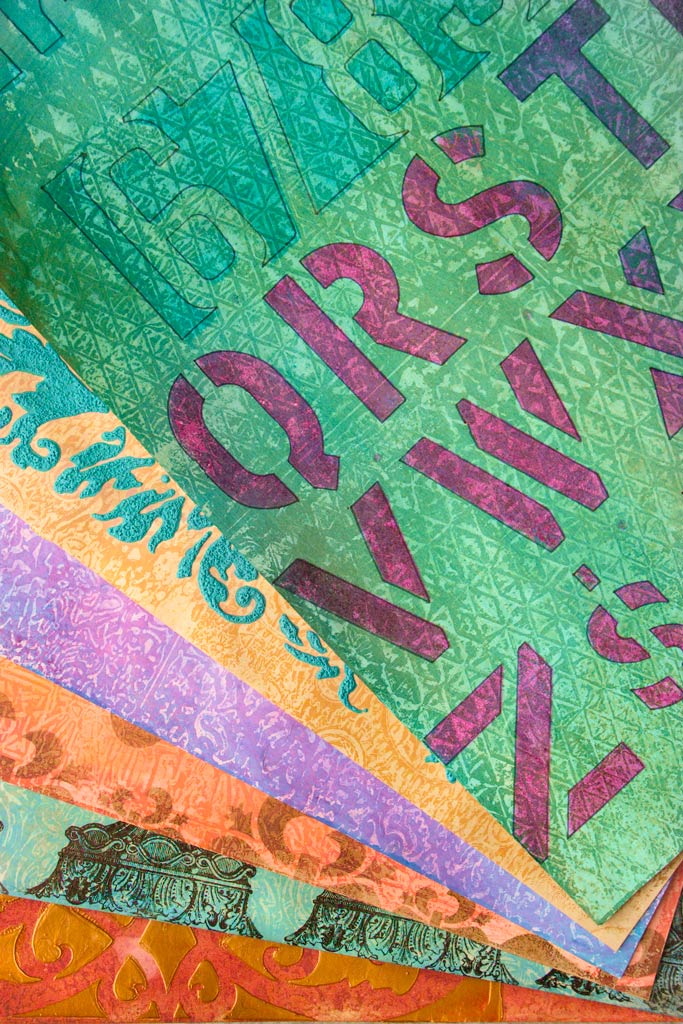 What to do with all your cool Wax Paper Crafts Embossed Resist papers? The sky's the limit! I plan to use many of these in my Art Journal, as starting points for themed pages. Of course, they will be wonderful for card-making, scrap book layouts, mail art… You get the idea!
It's been so much fun experimenting with this tried and true technique for these Wax Paper Crafts! I hope you grab some supplies and create a batch of these fun papers for YOUR projects! After all, you can never have too many background papers! You might also like the Marble Paper Technique HERE.
Thanks for visiting The Graphics Fairy today! Come see me at Thicketworks, and we'll make even MORE Happy Messes!
Until next time,
Heather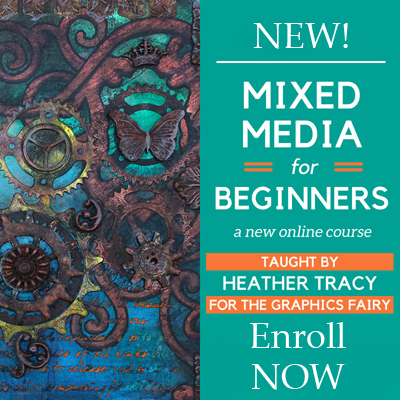 If you've always wanted to try the art of Mixed Media, be sure and check out this amazing course by Heather Tracy! Click HERE to learn more about it.