3 Amaryllis Images – Printable Botanicals
These are some amazing Free Christmas Printables! Featured below are some extraordinarily beautiful Red Amaryllis images, they are Printable Botanicals! Amaryllis have long been a classic Flower for the Holiday Season. And with their showy red blooms and bright green leaves it's easy to see why. These beauties would look lovely framed up and hung on the wall for the Holiday season, or tucked under a glass cloche, or in the frame of a mirror,  for some instant Christmas decor. They would also look great on a Seasonal Pillow.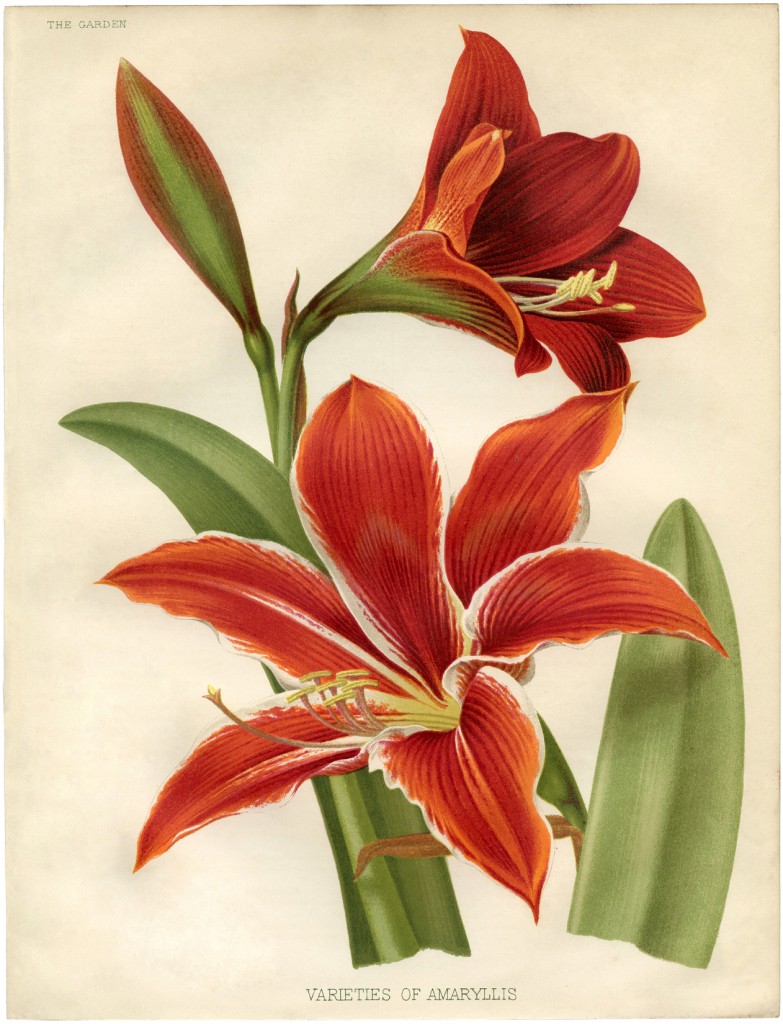 Click HERE for the Full Size Printable PDF of the first Amaryllis Botanical Printable
This is a Circa 1878 Botanical Print that I scanned from my collection. I believe this came from an Antique Gardening book, I don't have the entire book unfortunately, but I was only able to purchase this page as a separate print. It has 2 gorgeous blooms in the perfect shade of read for Christmas!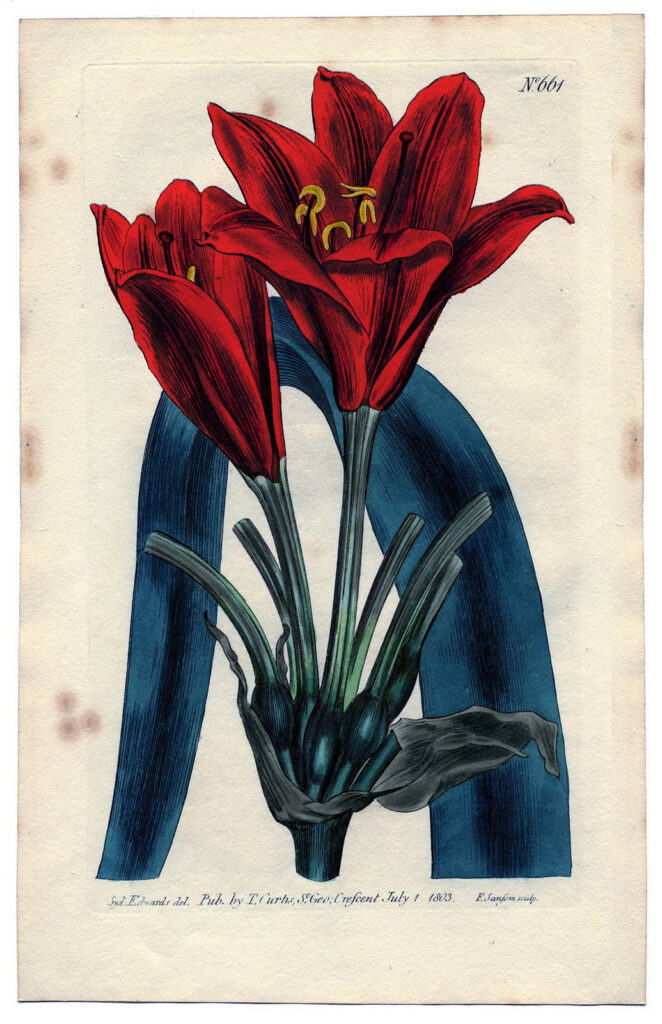 Click HERE for the Full Size Printable PDF of the 2nd Amaryllis Botanical Print