Hello again, it's Colleen from Just Paint It! Today I have a fun free Owls and Mushrooms Coloring Page!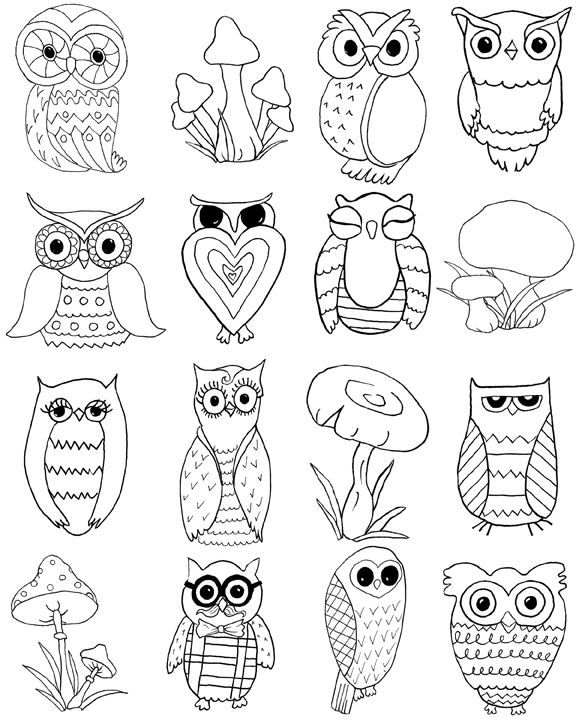 Click HERE for the Full Size Printable PDF
Today we've got a fun Printable for you with 12 adorable Hand Drawn Owls and 4 cute little Mushroom Doodles! The owls were such fun to draw with each set of eyes determining their little characters. You can use your favorite art supplies to color these in, like markers, colored pencils, water colors … whatever you like!
What's great about Printable Coloring pages, is that you can print as many copies of you like and each time you can experiment and play with different colors and effects! They are great stress relievers too!
I hope you enjoy coloring this page as much as I did drawing them.
Stop by my Just Paint It Shop if you'd like to see more coloring pages.
Until next time,
Colleen
P.S. You might also like the pretty Free Dream Catcher coloring page that I created last week , you can find that Printable HERE.