10 Sea Animals Printable Coloring Pages
In this post I'm offering some wonderful Sea Animals Printable Coloring Pages! These are all fun Free Ocean Coloring Sheets. Many of these were scanned from old vintage coloring books in my collection and have been altered, and some have been newly created. I'm offering these for non commercial use.
You can print out as many of the pdf files as you want to share with your Family, Sunday School Class, Classroom, Adult Day Care, Creative friends meet up and more. Teachers may be interested in sharing these Sea Animals Coloring pages with their students. These Printable pages are fun for both kids or grown ups. The would be fun to take on a Beach vacation for some fun Summer Coloring Creativity.
Printable Ocean Coloring Pages Fish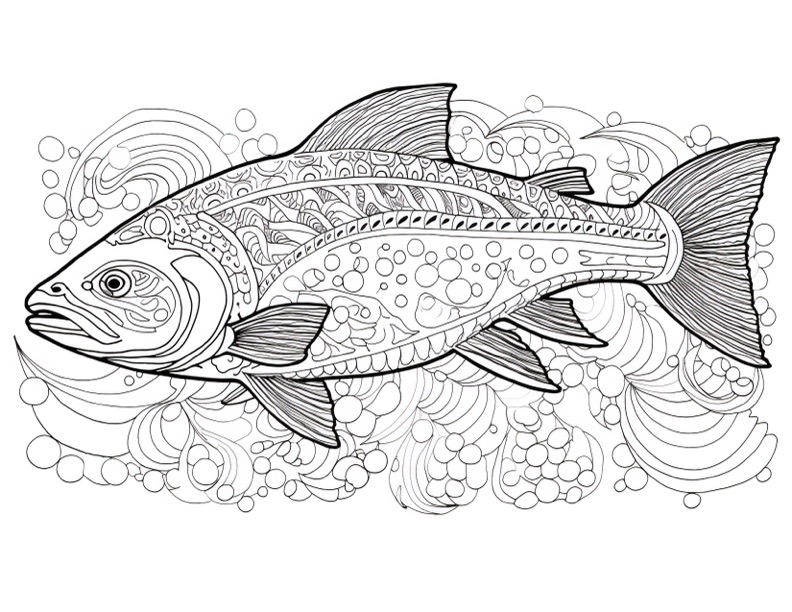 Click HERE for the Full Size Printable PDF of the first Fish
Here is the latest addition to this collection. The three illustrations below are also new to this set. This newly added sea animal coloring page is a wonderful fancy fish with lots of bubbles and waves surrounding him. Lots of opportunity for color here! This is a nice one for adults or older kids.

Click HERE for the Full Size Printable PDF of the second Fish
Here is another beauty. This sea creature is on a white background, but there are plenty of opportunities to color all over the fish himself.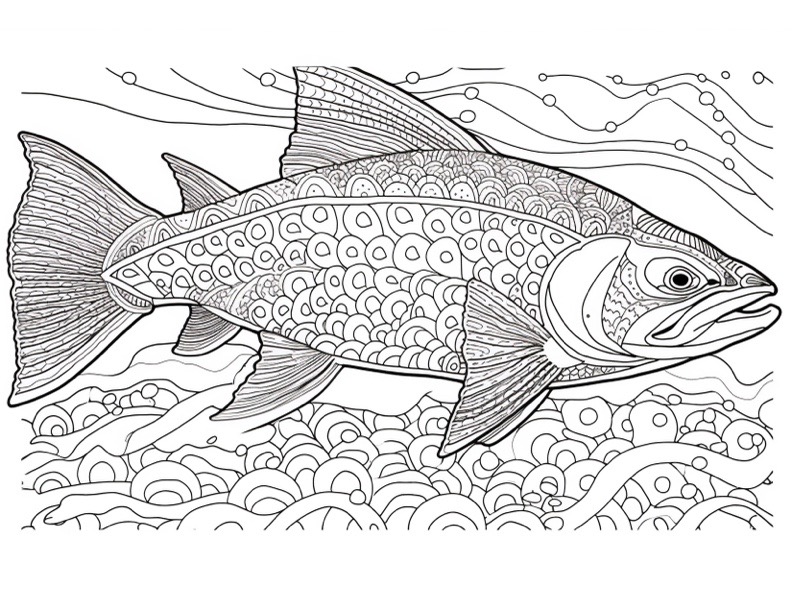 Click HERE for the Full Size Printable PDF of the third Fish
Here is another one under the sea with loads of bubbles and wavy lines around him. This guy looks a bit cranky!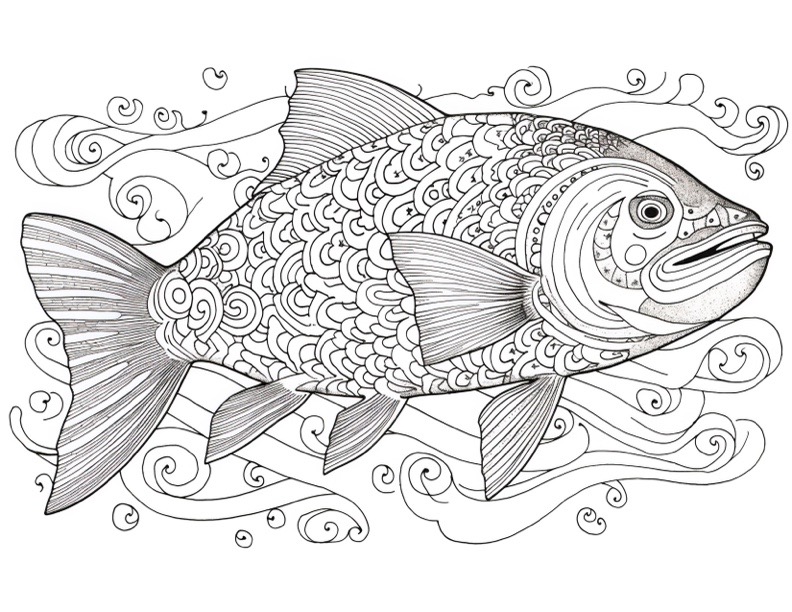 Click HERE for the Full Size Printable PDF of the fourth Fish
This beautiful fish has some very whimsical looking waves around him. I hope you have lots of blue markers or crayons for those waves!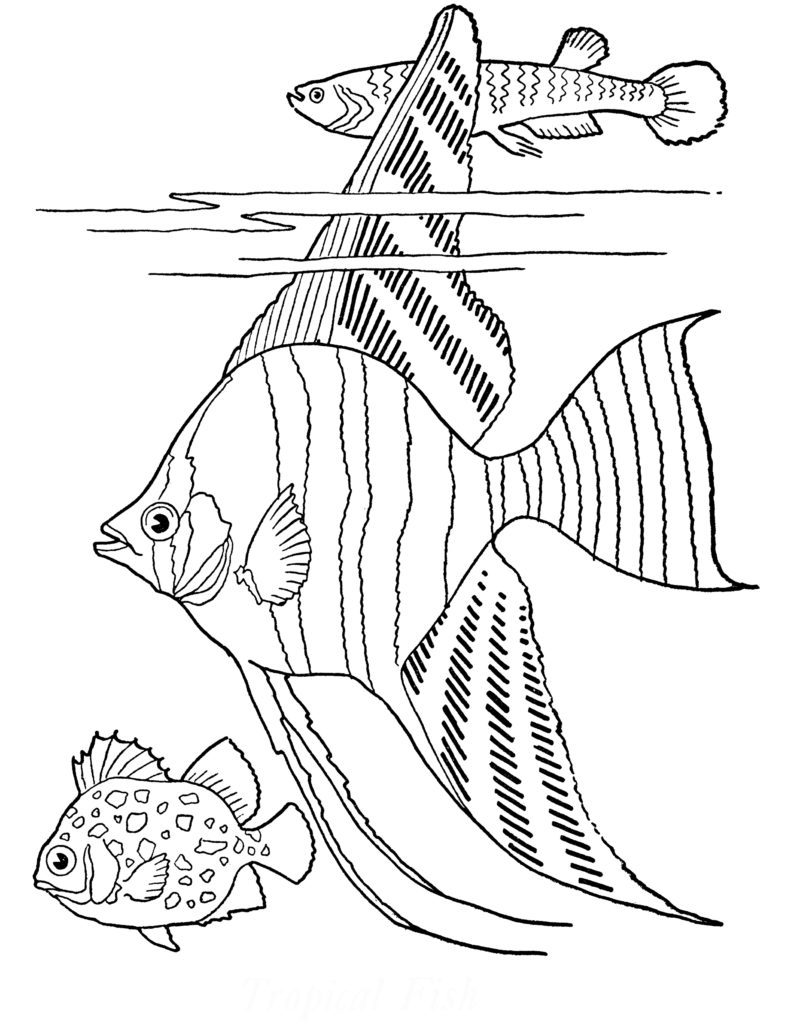 Here we have a beautiful Tropical Fish Coloring Pages! This is an illustration of three beautiful Tropical fish who are swimming in the sea. This fun one came from a Vintage Coloring book, probably Circa 1950's, but no copyright is in the book. The Angel Fish has such lovely striped fins!
I'm not quite sure that this one belongs on the Ocean Coloring pages section, as I don't think Goldfish live in the Sea since they are fresh water fish. But they coordinate nicely with the others here and would still be fun to color in regardless!
Printable Seahorse Coloring Pages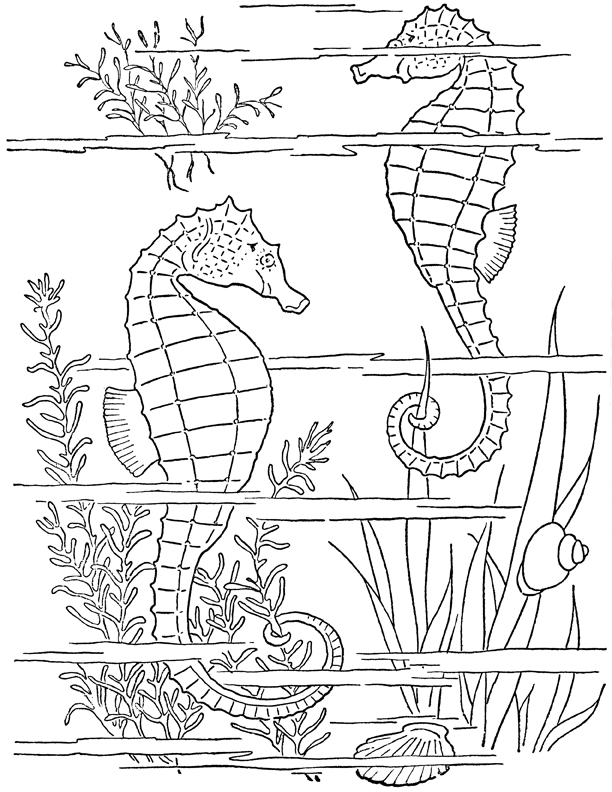 Isn't this a cute Adult Coloring page of some lovely Seahorses? Shown above are two darling ocean animals, with their tails wrapped around some seaweed or kelp. I wonder why they are doing that? It seems that the water is flowing rapidly in the drawing. So they might not want to get swept away. There are a few seashells sprinkled throughout the scene too. So adorable!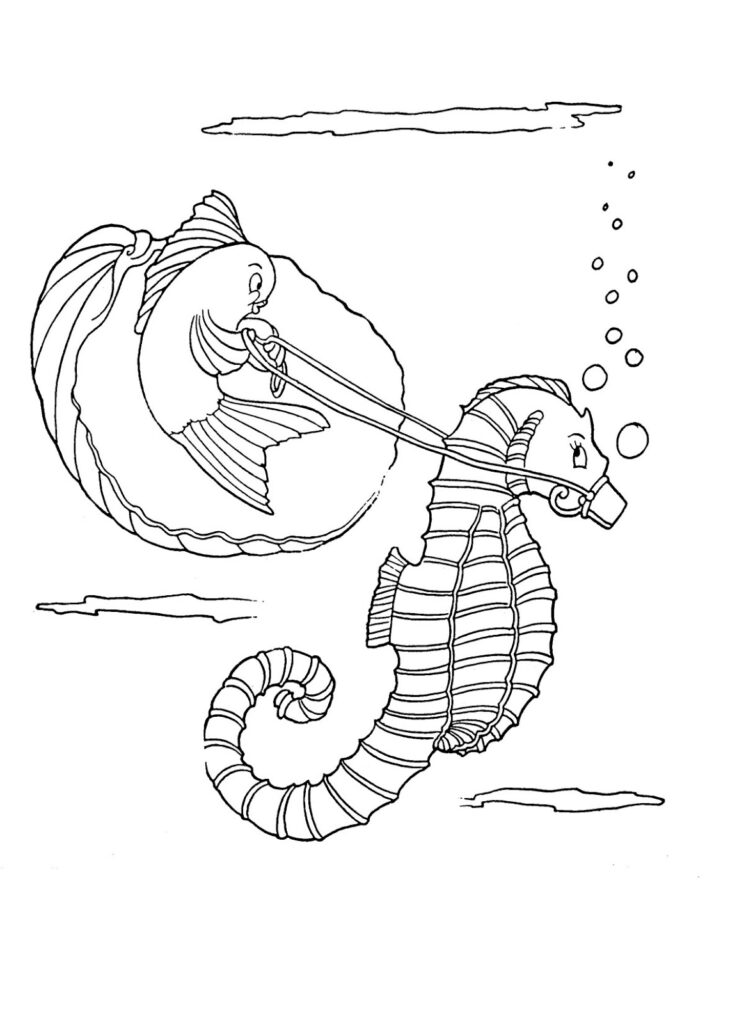 Click HERE to Download the Coloring Page Printable PDF of the Seahorse with Fish
Pictured above is a Kid's Printable from a Vintage Coloring Book. It is a Seahorse Color page showing this cute little creature pulling a fish in a Clam Shell boat. The fish is holding reins wrapped around the seahorse's face, just like a horse pulling a cart or carriage. Darling! Grown ups are allowed to play with this one too!
Lobster Color Page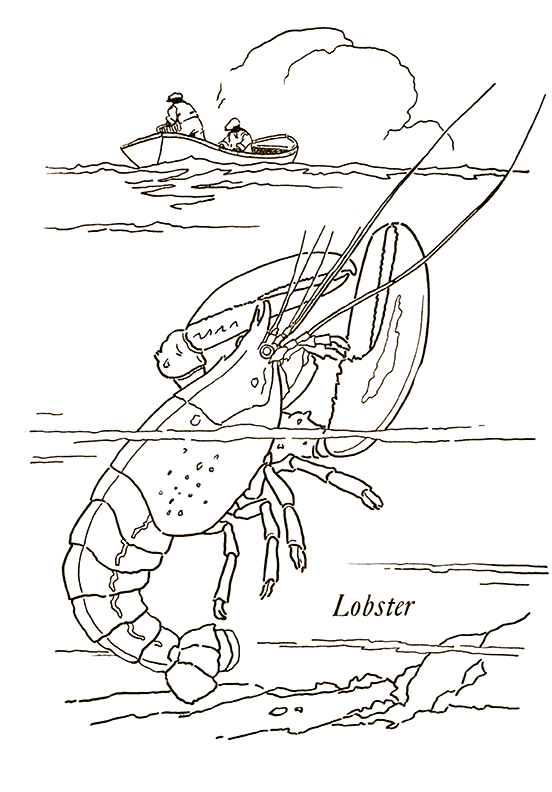 Click HERE to Download the Lobster Coloring Page
Here we have a gorgeous perfect looking Lobster! I suspect those two fishermen in the boat above him would like to find and catch these edible sea creatures. He seems to be keeping an eye on them though, so he maybe he will be able to stay out of harms way! A fun scene to color in.
Other Coloring Freeniintables
You might also like some of our Other Instant Download Coloring Pages: