Free Printable Halloween Labels for Potions
I created these super fun Free Printable Halloween Potion Labels several years ago. I'm dusting off this post, so that you can find them again as they have been buried way in the back of my blog for such a long time! In fact I'm willing to bet, that many of you have never even seen these, although they have been popular on Pinterest through out the years. Have you started, or maybe even finished, your Halloween decorating yet? Halloween is coming up fast now so if you need a few more spooky accessories for your home decor, these creepy potion labels are a great last minute solution. If you are done decorating already for this year, feel free to pin these to your Halloween Pinterest Boards so that you can remember to use them for next years spooky decor.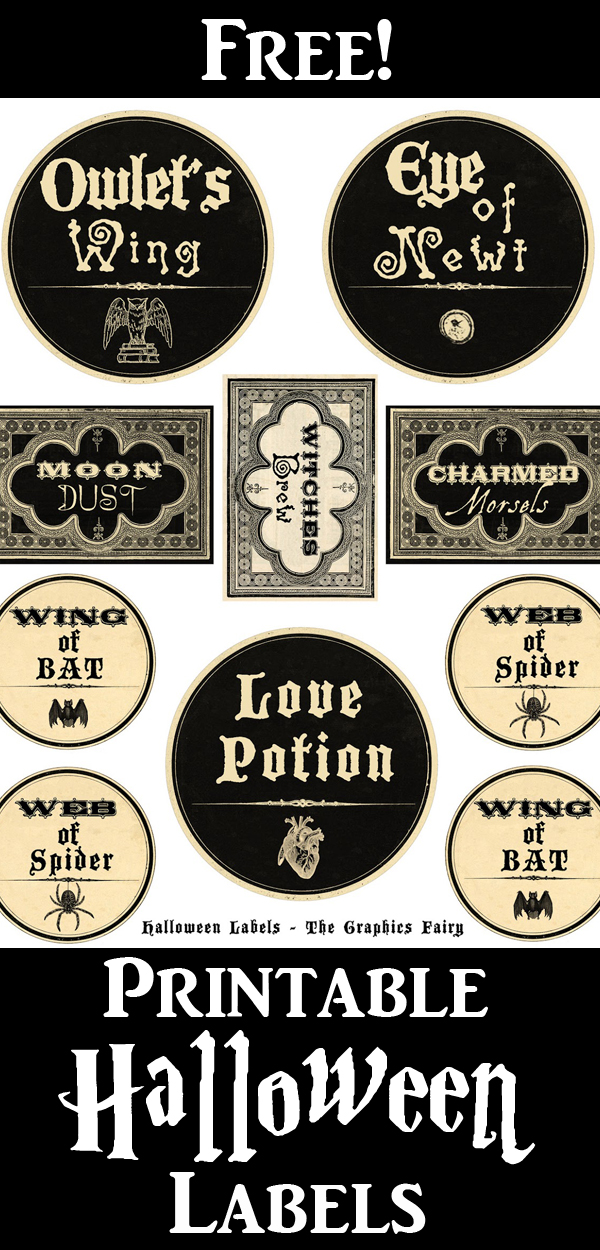 There are 2 pages of these free printables offered below, each one has a different set of spooky potion labels on them. So feel free to grab them both to use in your Halloween Home Decorating or Party Decor! Just click on the linked words underneath each of the pictures to save the PDF version that will fit just right on a standard size piece of printer paper.
Halloween Printable 1
Halloween Printable 2