8 Vintage Zebra Clipart
This a nice collection of Vintage Style Zebra Clipart! There are currently just a few pictures in this set of these beautiful animals, but I will be adding more to it over time. For many years we lived in a rural area near a farm that had Zebras on it! There was a small zoo close by, so perhaps they took them on when they needed some extra care. They got on well with the Horses on the farm and some had obviously mated with them, as we would see horses with slightly striped legs etc. Such a fun site to see!
What is included below is a very nice variety of different types of images. Hopefully you can find something that will work well for your DIY Crafts or Collage projects.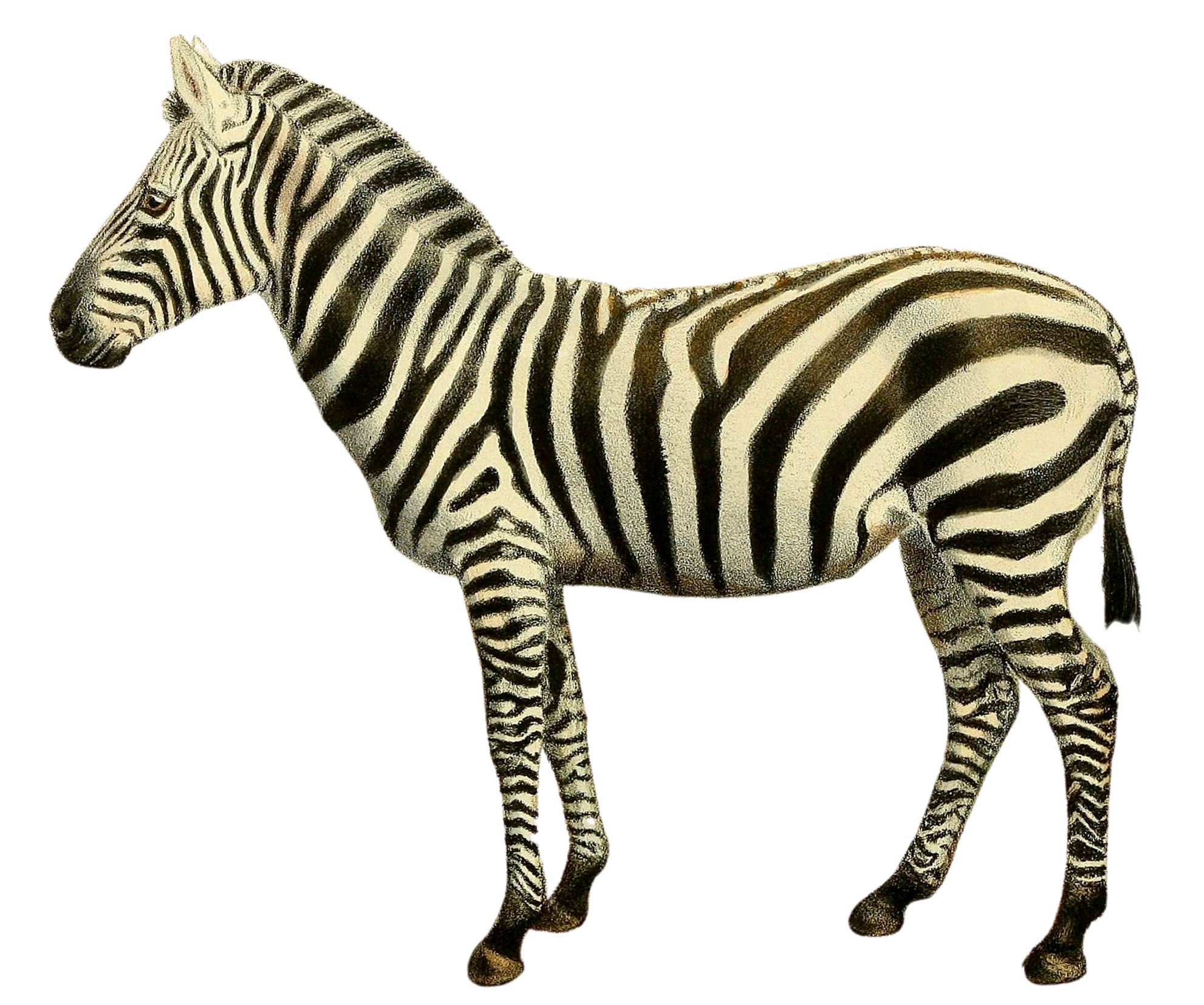 Featured above is a realistic looking Zebra Clipart picture. This one is quite perfect and comes from an Antique Natural History book.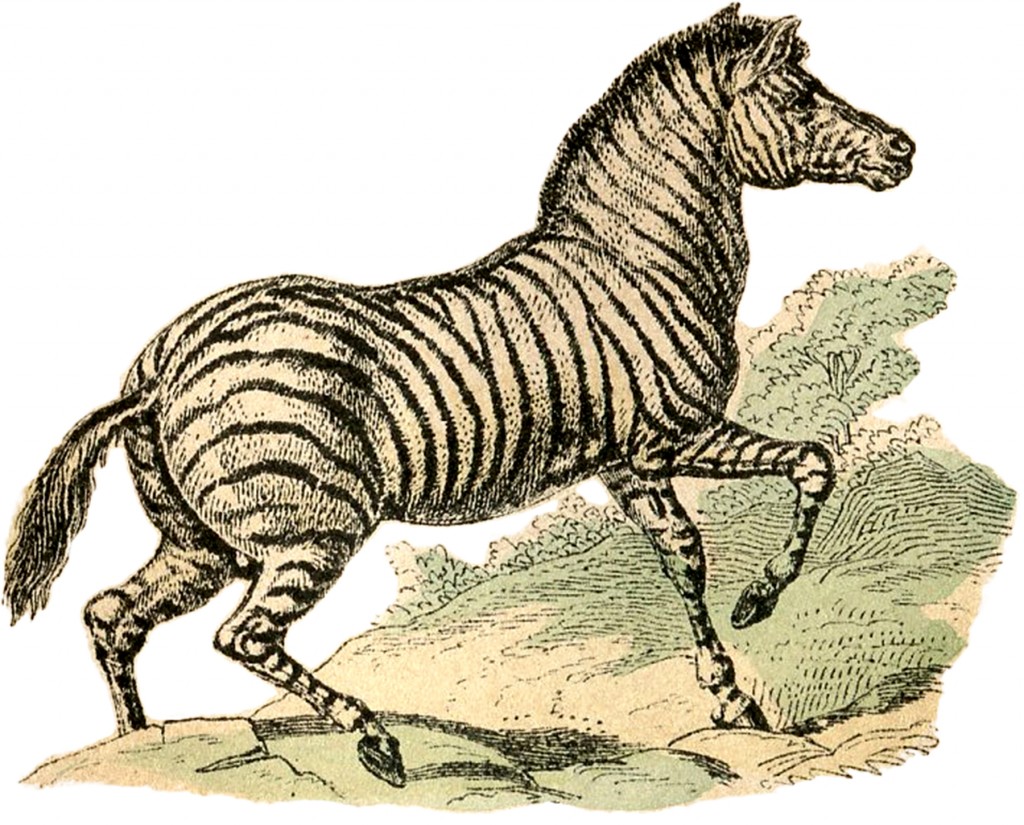 Here's another wonderful free Image. This one was scanned from a recent addition to my collection, it's from a  Circa 1879 German Natural History Book about Animals. Shown above is a wonderful Zebra with all of his striped loveliness!
This is a very cute Vintage playing card with a Zebra on it. This guy is standing up on his hind legs! So cute.
Zebra Pictures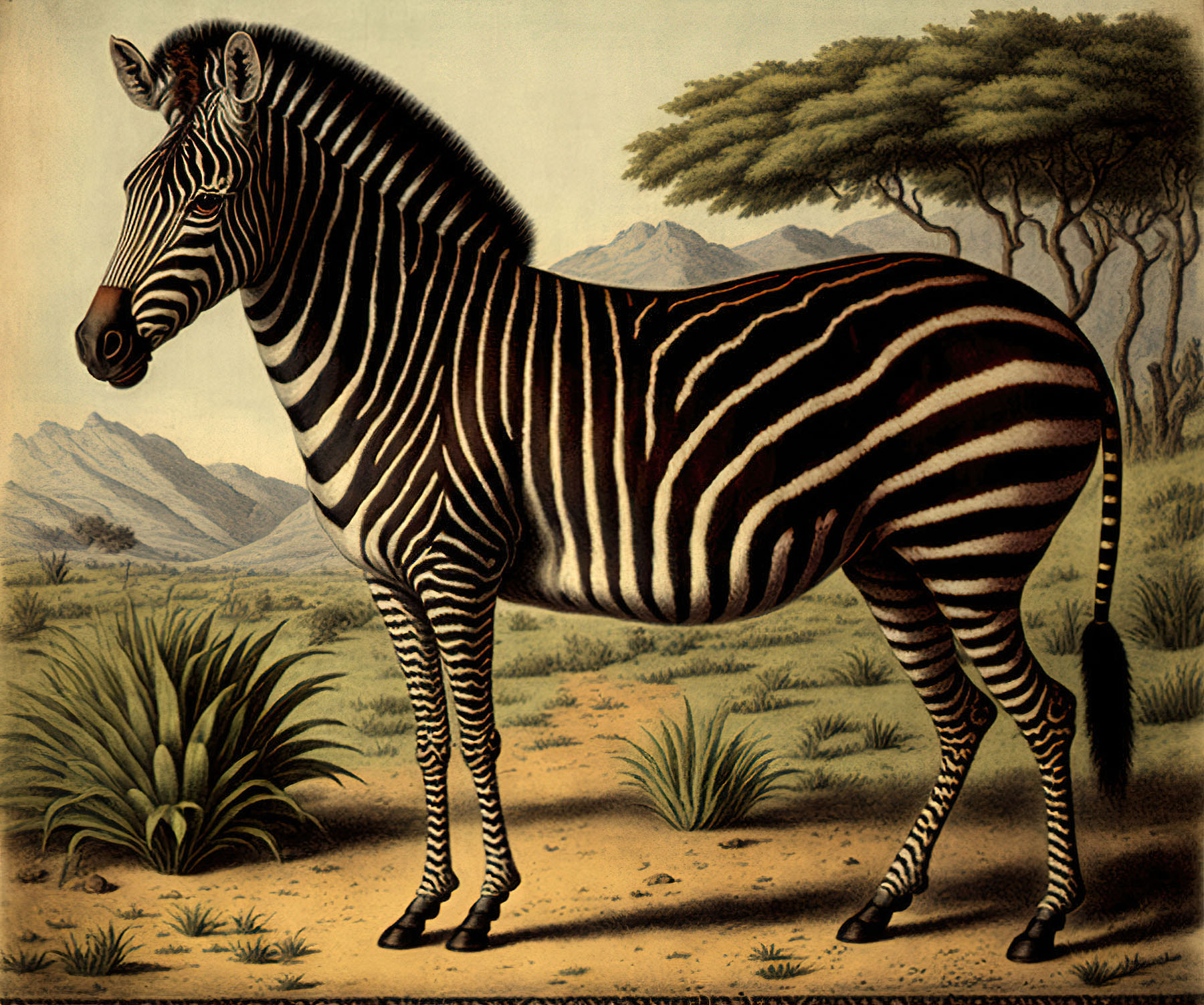 Here is the latest addition to this collection. Actually there are several new pictures here including this one and the three below. This first one shows a Wild Zebra with a beautiful nature scene around him. Included are mountains, an interesting looking tree and a few plants here and there.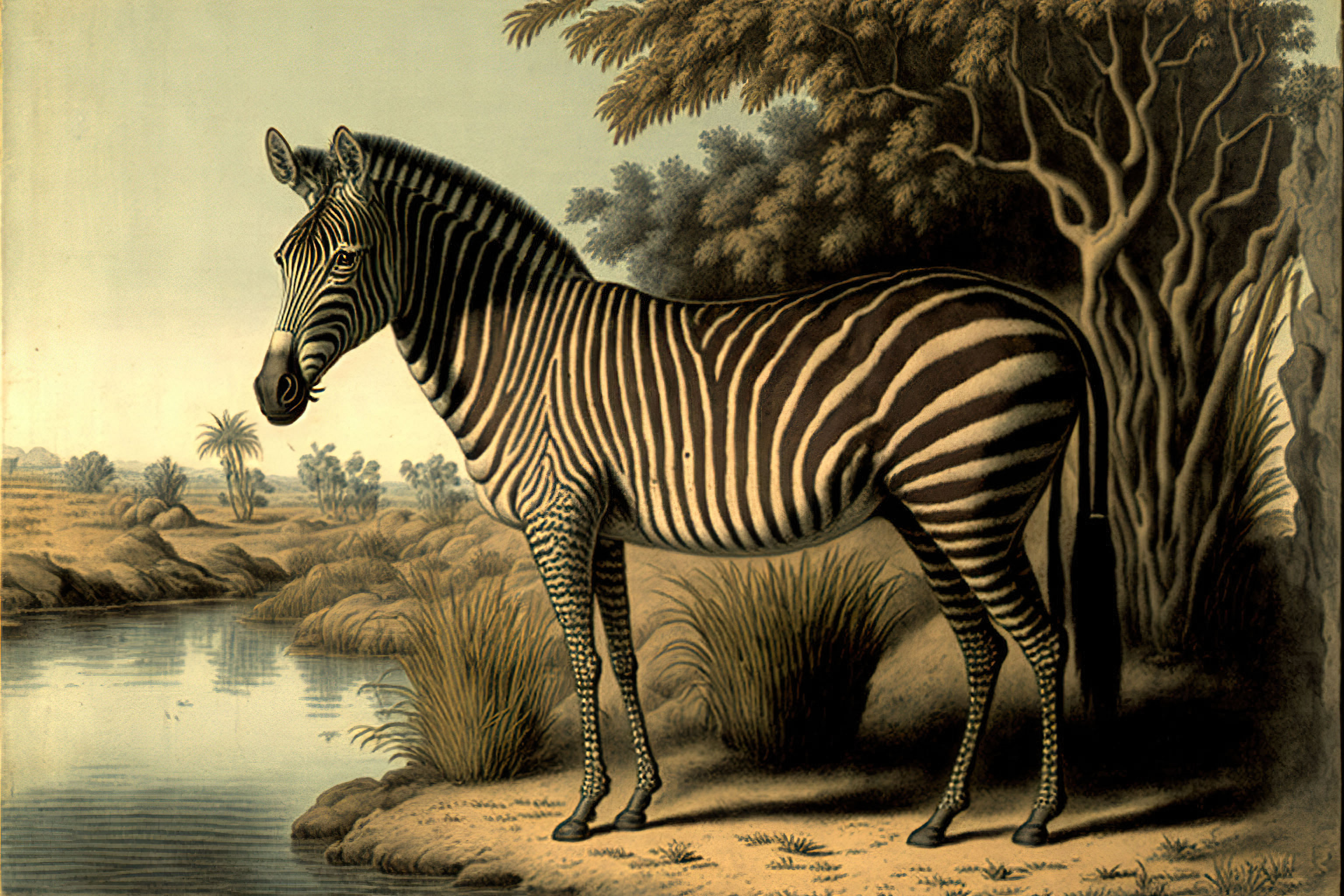 Here is another beautiful Zebra picture. This guy has found a shady spot amongst the trees and a nice little pond to get a drink from.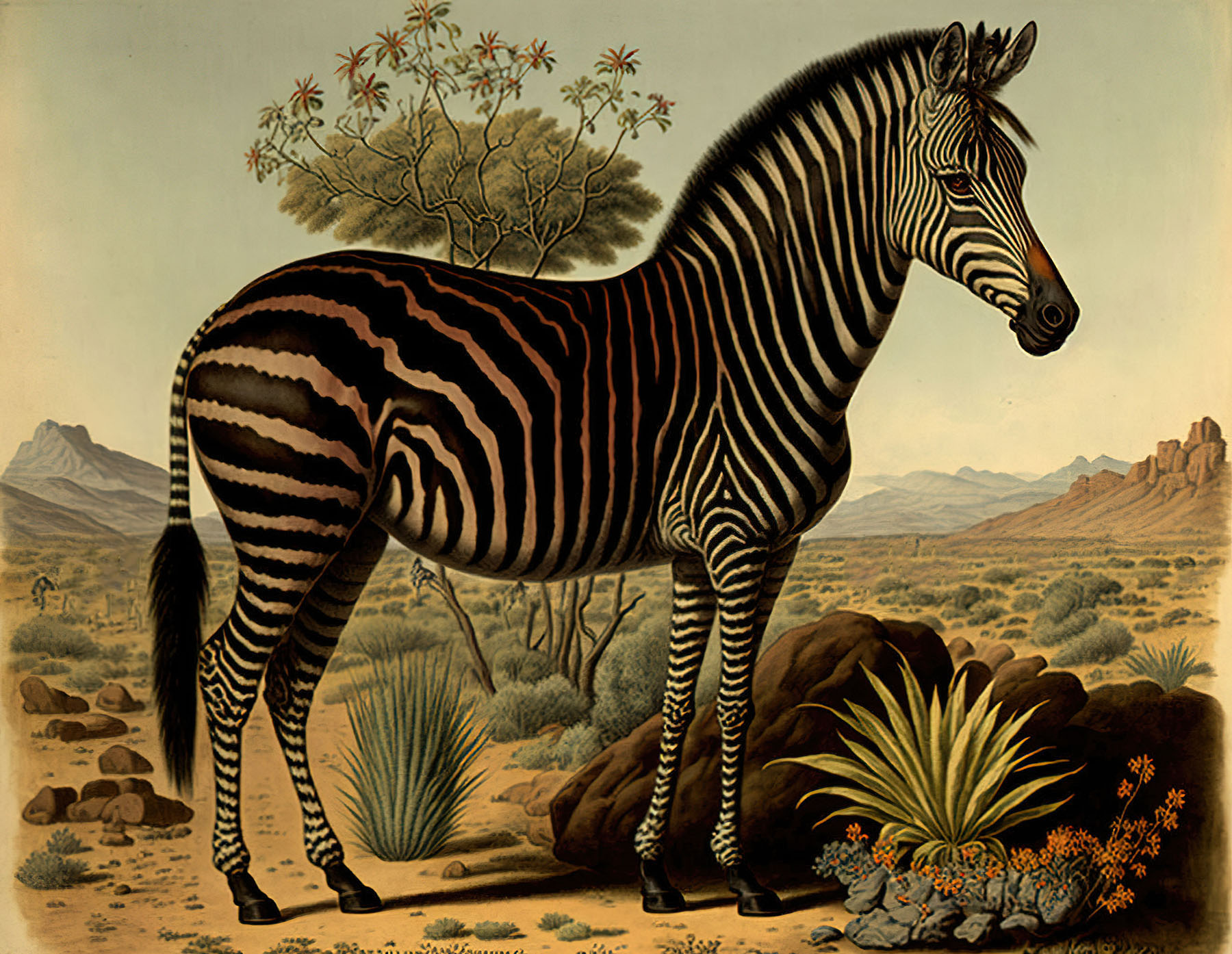 This lovely animal has a similar scene as the others but there are some interesting red flowers blooming in this landscape as well.