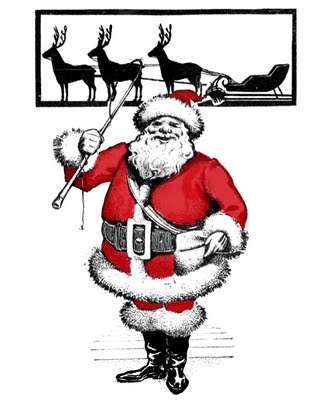 Click on the image to bring up the largest size
This is another old (pre 1910) Santa from a Victorian Ad. I cleaned him up a bit and tinted his outfit bright red. I think the reindeer silhouette in the background is so cute!
I wanted to say, I am so pleased with the participation in my little giveaway! A few people have asked if I will ship this prize out of the country if they should win, and the answer is yes! I will ship it to what ever part of the world the winner lives in, as long as it's legal where you live to win this prize. Don't forget too, that you can enter once every day through Friday!
XXXOOO