Click
HERE
for the Full Size
Printable PDF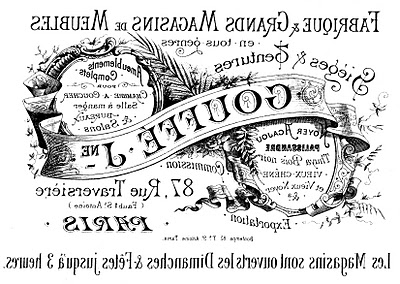 Click
HERE
for the Full Size
Printable PDF
(Use this image when you need a reverse image for transfer projects, as with Iron on Transfers or Citra Solv transfers etc.)
Some of you may recognize this image, it's one of my most popular images from my main blog The Graphics Fairy. I've seen this one used for so many projects all over the web and in stores too, and I thought it was time to offer a high resolution printable for those of you that aren't able to alter the size or direction of the graphics you use.  It's a wonderful Paris Advertisement for a Furniture manufacturer and it looks great on Pillows, Trays, Wicker & Tin pieces etc.!
There is a
front facing option
, suitable for
decoupage or Mod Podge, or printing directly on fabric
, and also a
Reverse option
, that can be used for
Iron on Transfers
or
Citra Solve Transfers.
I hope you like them!!