Today we have two Give Thanks Printables, perfect for autumn holiday decorating, in two versions!  The acorn frame came from an antique trade card which was scanned in and cleaned up digitally.  Then we added the words Give Thanks.
I hope you enjoy this printable.  Just click on the words below each image to download either 8.5″ x 11″ printable image.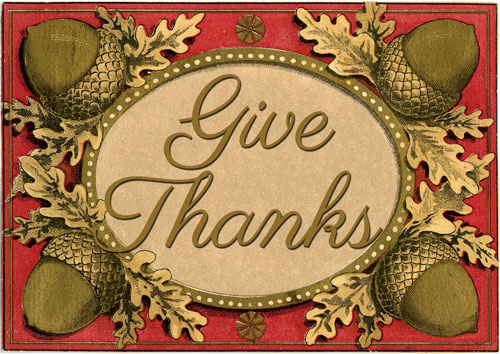 >>Click Here to download the horizontal Give Thanks PDF printable<<
I just love how the pretty gold tones scanned in – gold is usually a very difficult color to scan.  The details on the oak leaves and acorns are lovely too.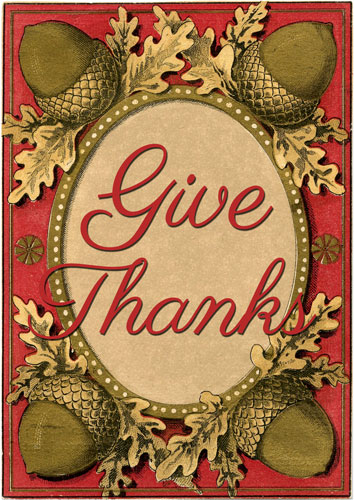 >>Click Here to download the vertical Give Thanks PDF printable<<