Hey guys, I first posted about this wonderful charity a few years ago and I'm posting it again, as they are in need of Fabric again! If you are love to sew and have extra fabric on hand, please read on below to see how you can help:
Dressed in Hope
Dressed in Hope is a Charity that makes clothing for needy children. They make sweet little Sundresses for Girls, out of quilting fabric, and each Dress comes with a Pocket that has a little Doll inside of it! The Dresses, and Dolls, are sent to the poorest areas in the world, where they are most needed.

We are getting close to the Holiday season and I know we all like want to give back at this time of year, but not everyone has the financial means to do so. Charities like Dressed in Hope are a great way to give with out blowing your budget! These ladies meet each week and spend a few hours of fun creating the dresses and building friendships, while they contribute to this wonderful cause! I'll include details on how you can help at the bottom of this post, so please keep reading!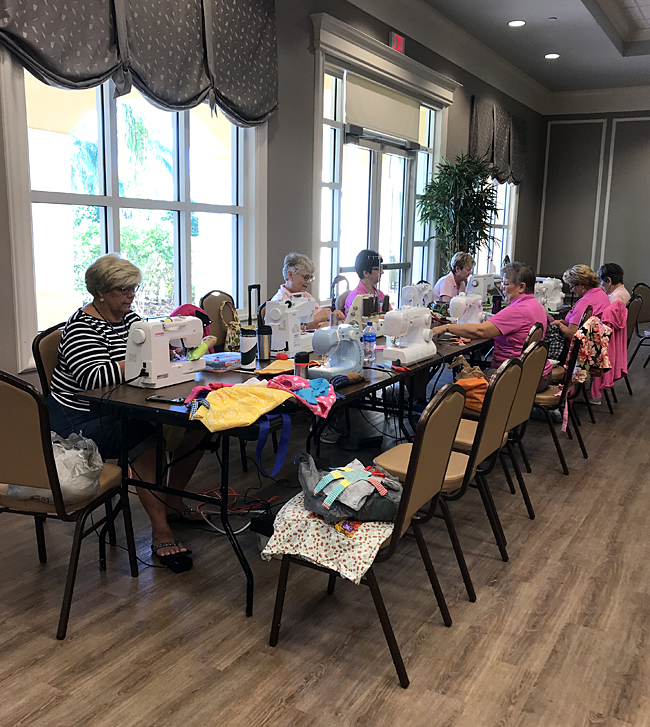 Here are some of the ladies at Dressed in Hope, busily sewing the colorful dresses.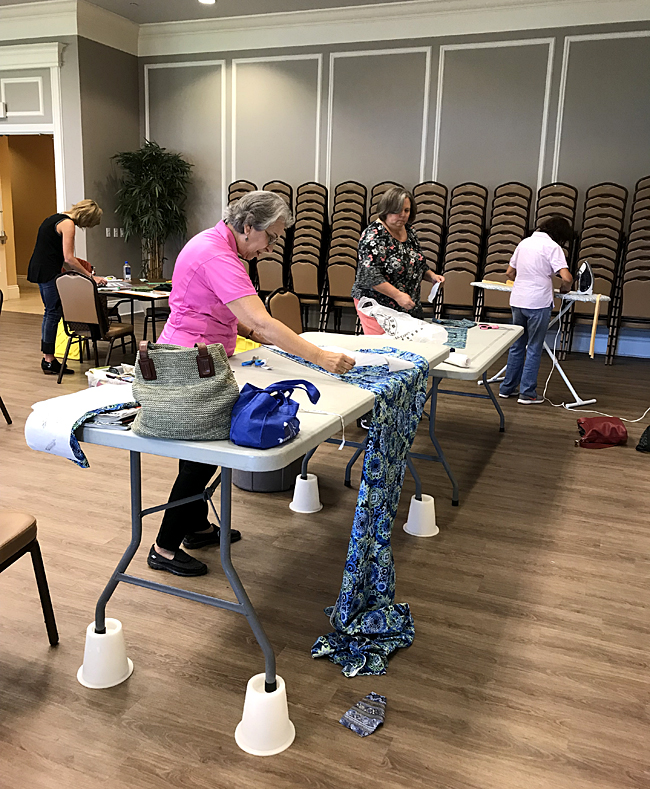 There are other jobs too, for those that don't sew, like cutting out fabric, ironing, and painting faces on the Dolls.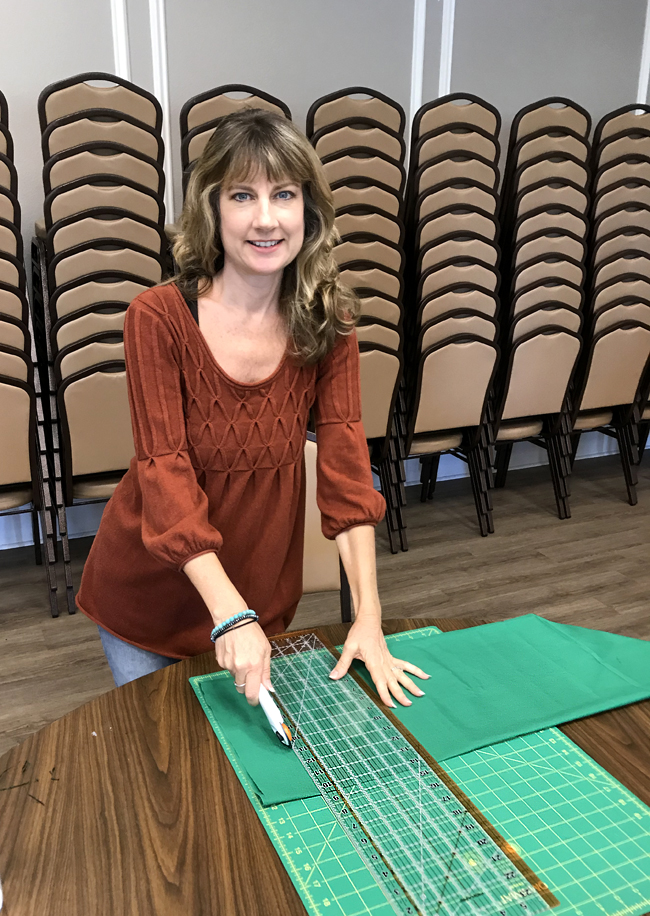 Here I am cutting out some of the ties that are used for the Dress Sleeves.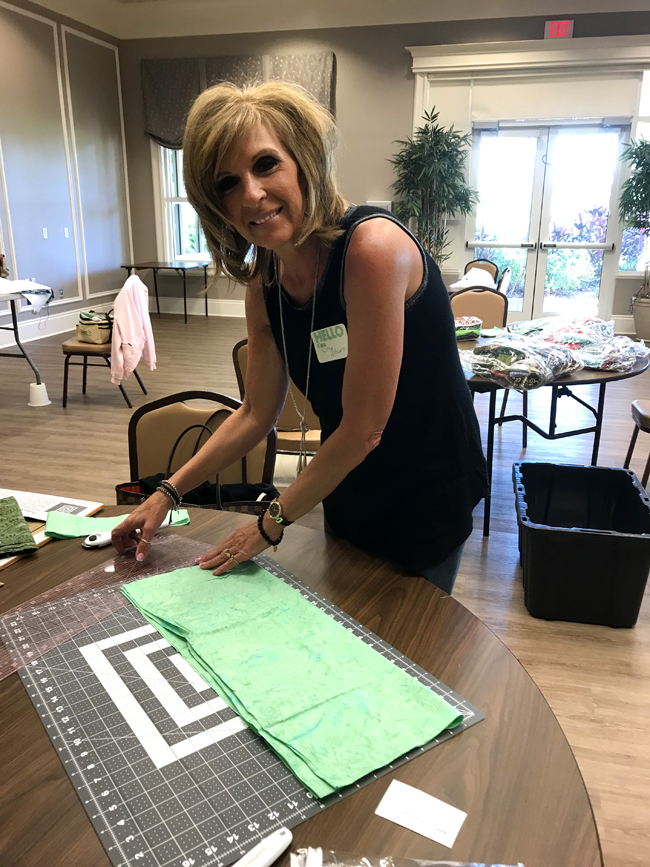 My friend Sonja is doing the same. It's fun to bring a friend along!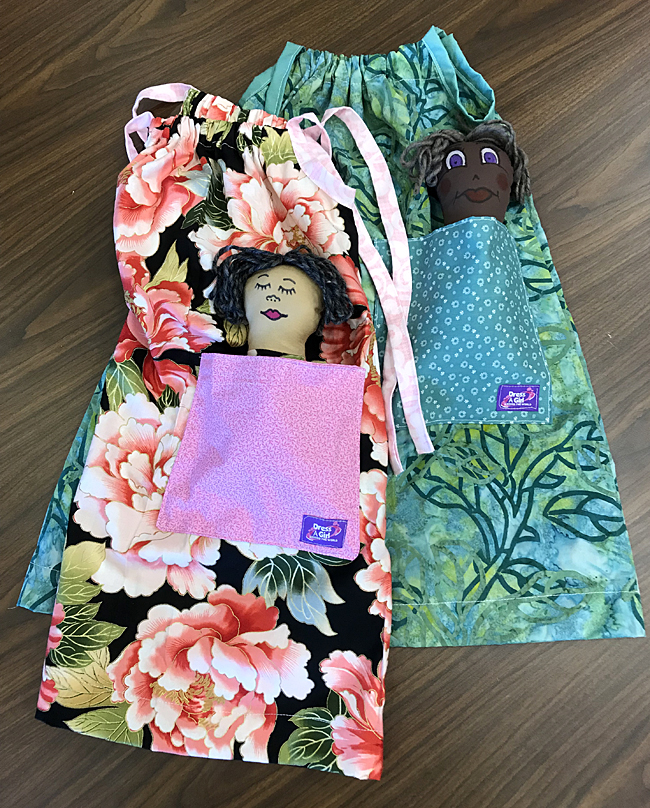 Here are a few of the completed Dresses, complete with the Dolls in the pockets. Aren't they darling?!!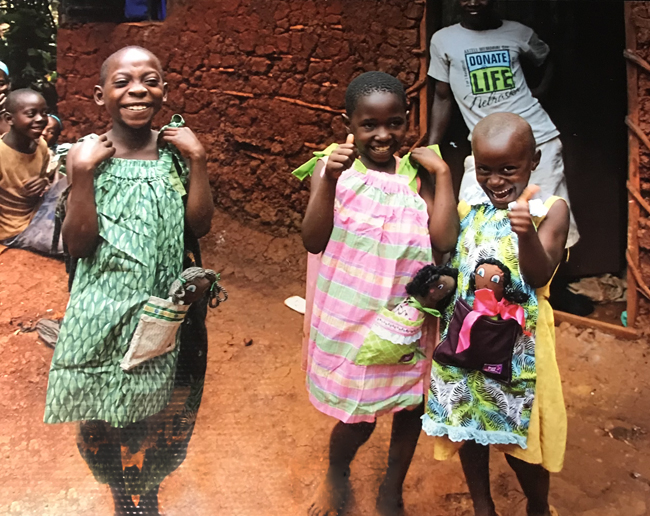 And check out how happy the girls are with their dresses!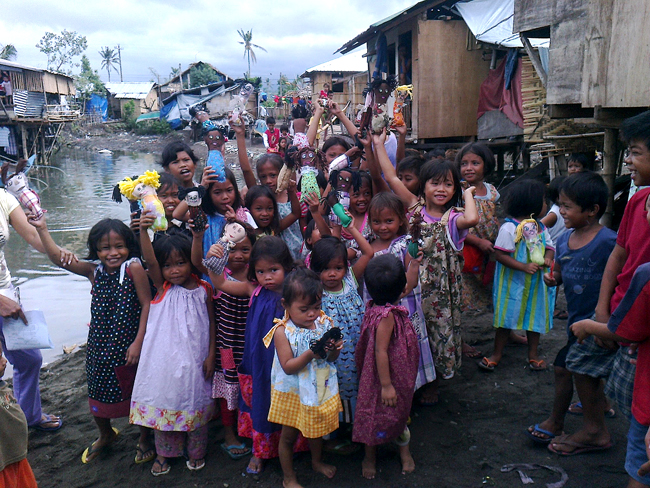 Dressed in Hope's Mission is to send these girls the gift of Hope …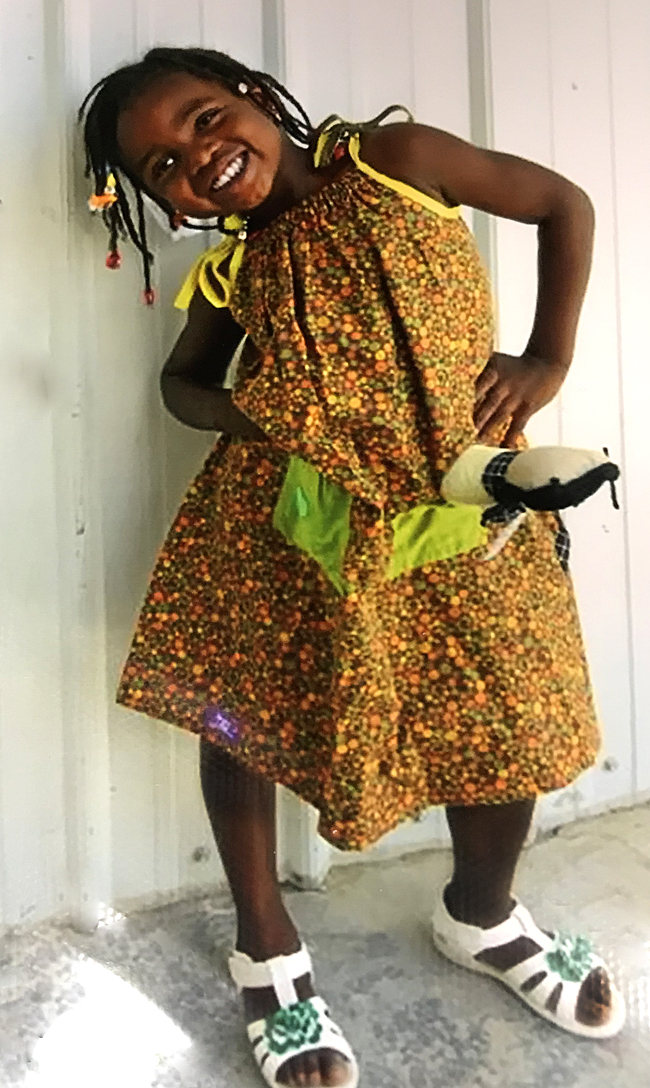 They want all Girls to know that they are worthy of Love and Respect.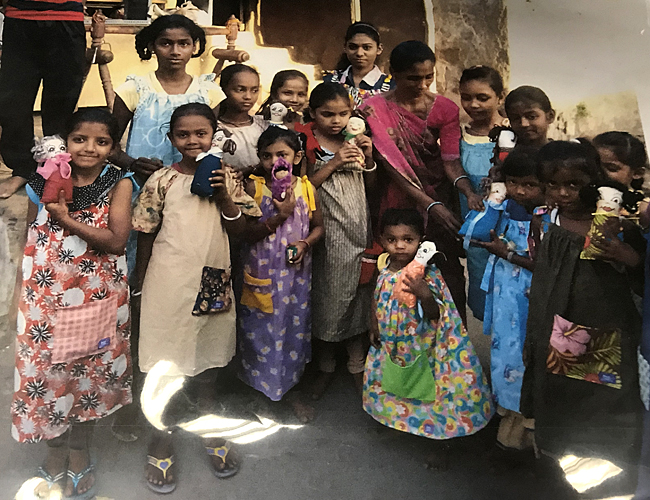 DIH has heard that the dresses even provide a level of Safety for these girls from predators, as the dresses give the message that these girls are well cared for and looked after, which makes them less of a target.
How Can You Help?
Donate Fabric or Stuffing! The ladies at Dressed in Hope are in need of Fabric, Fiberfill Stuffing and Notions (like pretty ribbons and trims), as their stash is getting low! They love Quilting Fabric especially, because the weight is perfect for the Dresses. If you have a fabric stash, consider cleaning out some of the fabrics that you no longer need and sending it to Dressed in Hope. You can Contact them HERE to find out the best address for shipping it to them.
Make some Dresses! Make some Dresses at home, by yourself or with some friends, that you can send to Dressed in Hope. The ladies at DIH, can give you the guidelines for the dresses and dolls so that you will know exactly how to make them. Contact them HERE to learn how to get started.
Join a Local Group! Dressed in Hope is just one of many groups around the country, and around the world, that were formed under the parent company of Dress a Girl Around the World.
(You can even start your own chapter if you don't see one that's near your home!)
Here's a video with more info about this wonderful organization!

I hope you will check out Dressed in Hope and help them with their cause, if you are able to.
Do you have a favorite Charity that you Create things for? Please include it in the comments below,  I may include it in a future post.