Happy Birthday Sign Printable
Hello Graphics Fairy friends! I'm Diana from Dreams Factory and I'm happy to be here again to share another DIY project with you! Today I will show you how to make this beautiful Happy Birthday Sign Printable with gold touches, a short but super sweet project that you can make in about 10 minutes! With all the things going on in our busy lives, we sometimes tend to remember some birthdays a little bit late, so when that happens, you can easily make one of these beauties. Let's just say that this could be the perfect last-minute gift that can be ready in no time for any friends, coworkers or family members birthday party celebrations!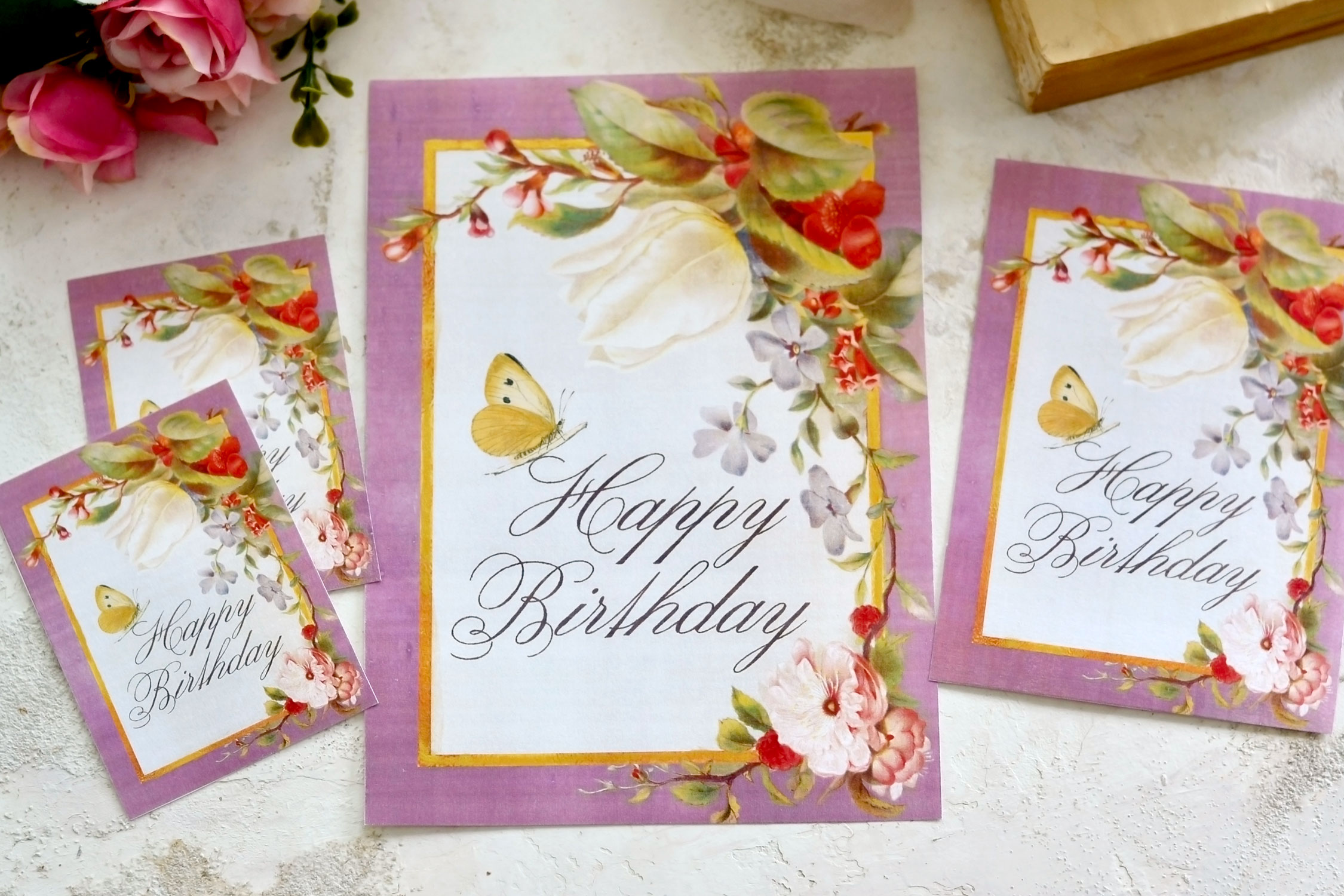 I included a gorgeous gold frame while creating my own design to add even more charm to our floral printable sign. And a butterfly that delicately completes the whole look!
The gold frame can be left as it is after printing, just keep in mind that it won't shine like gold, it will have more of a faux-gold appearance. But don't worry, I'll show you how you can easily change that in a few minutes using gold metallic paint!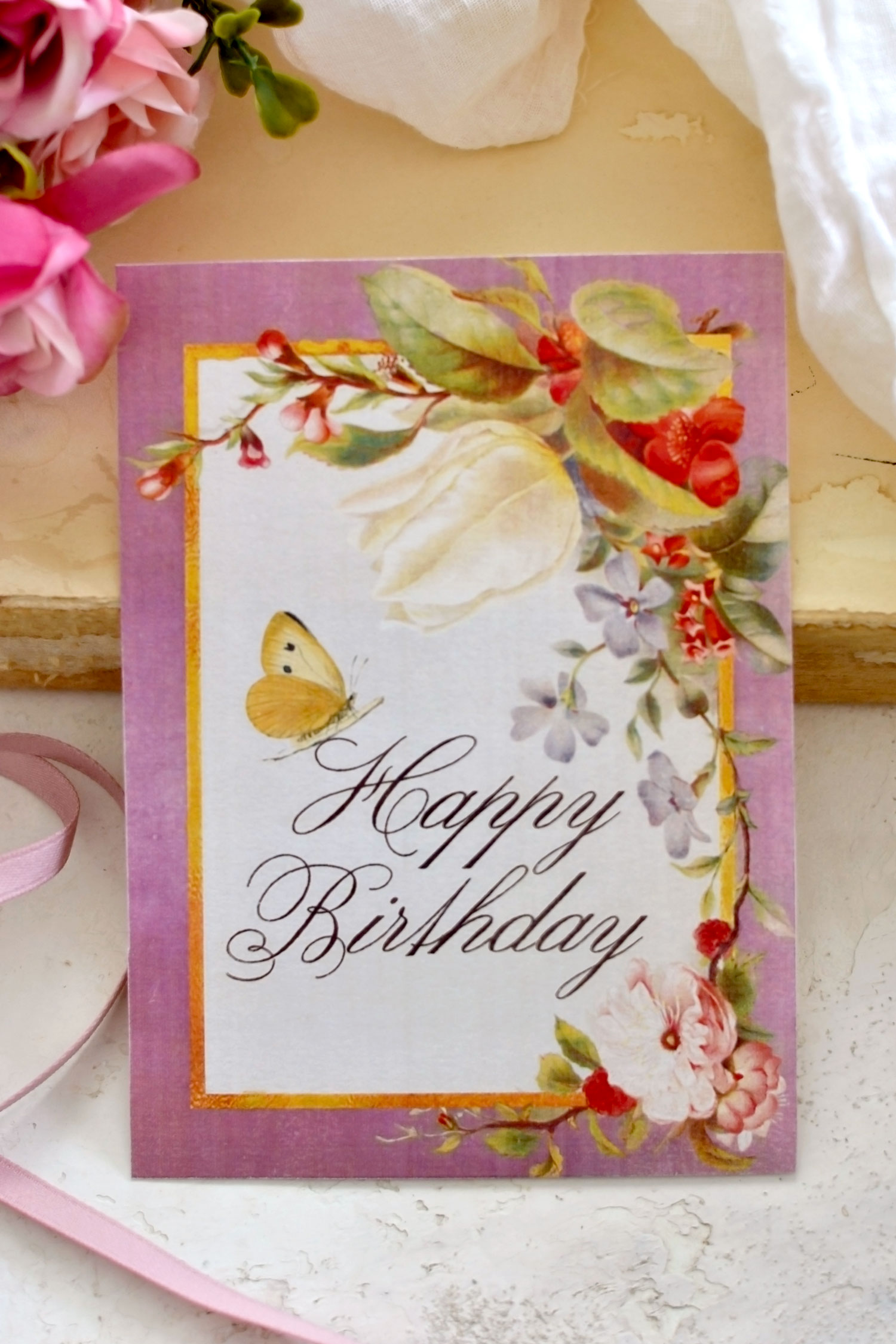 Free Happy Birthday Sign Printable:
The printable that I've created for you comes in several different sizes, you can just print the one / the ones that you need for the big day.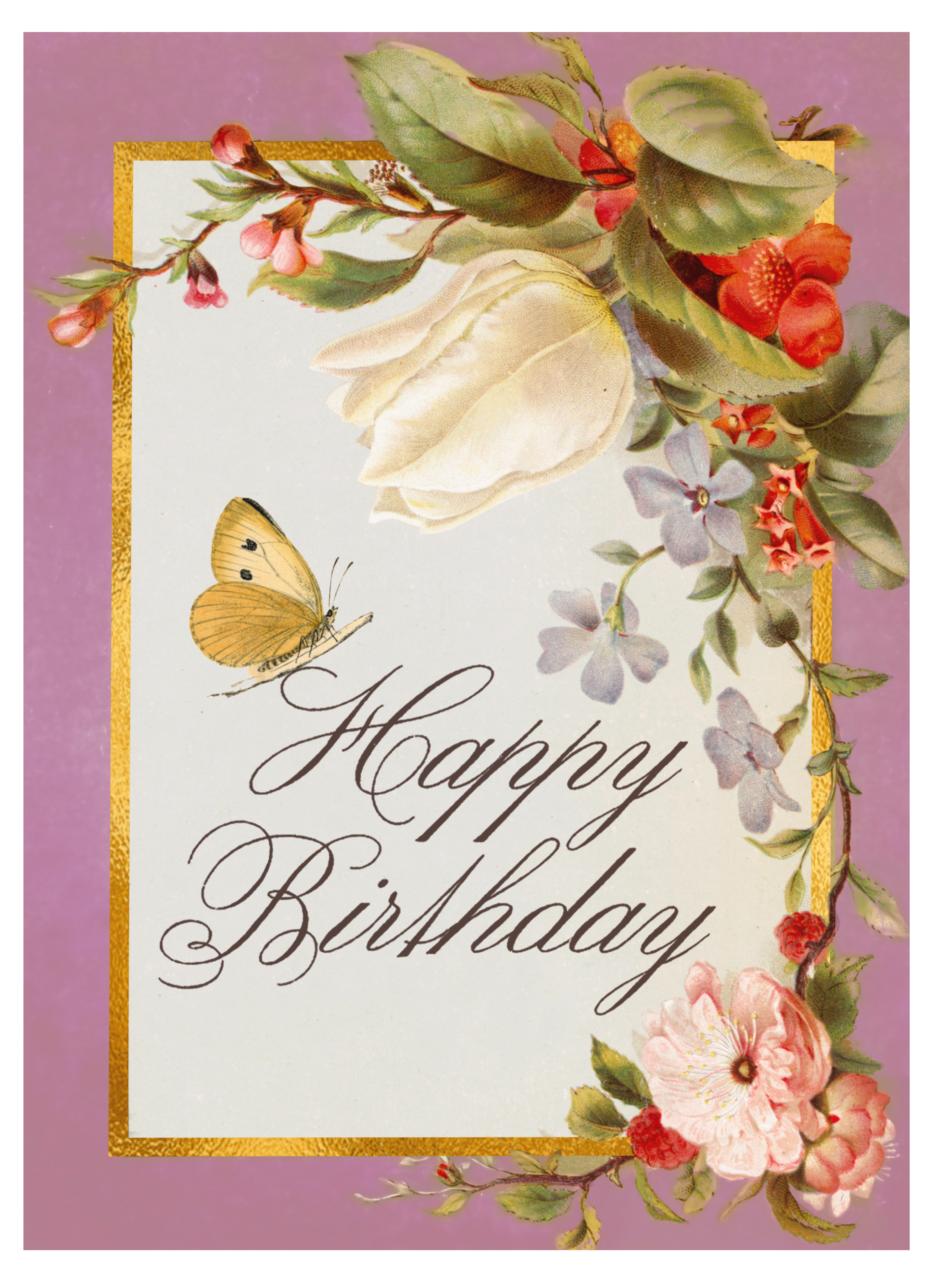 —-> Click HERE to Download the Full Size Printable PDF – large <—-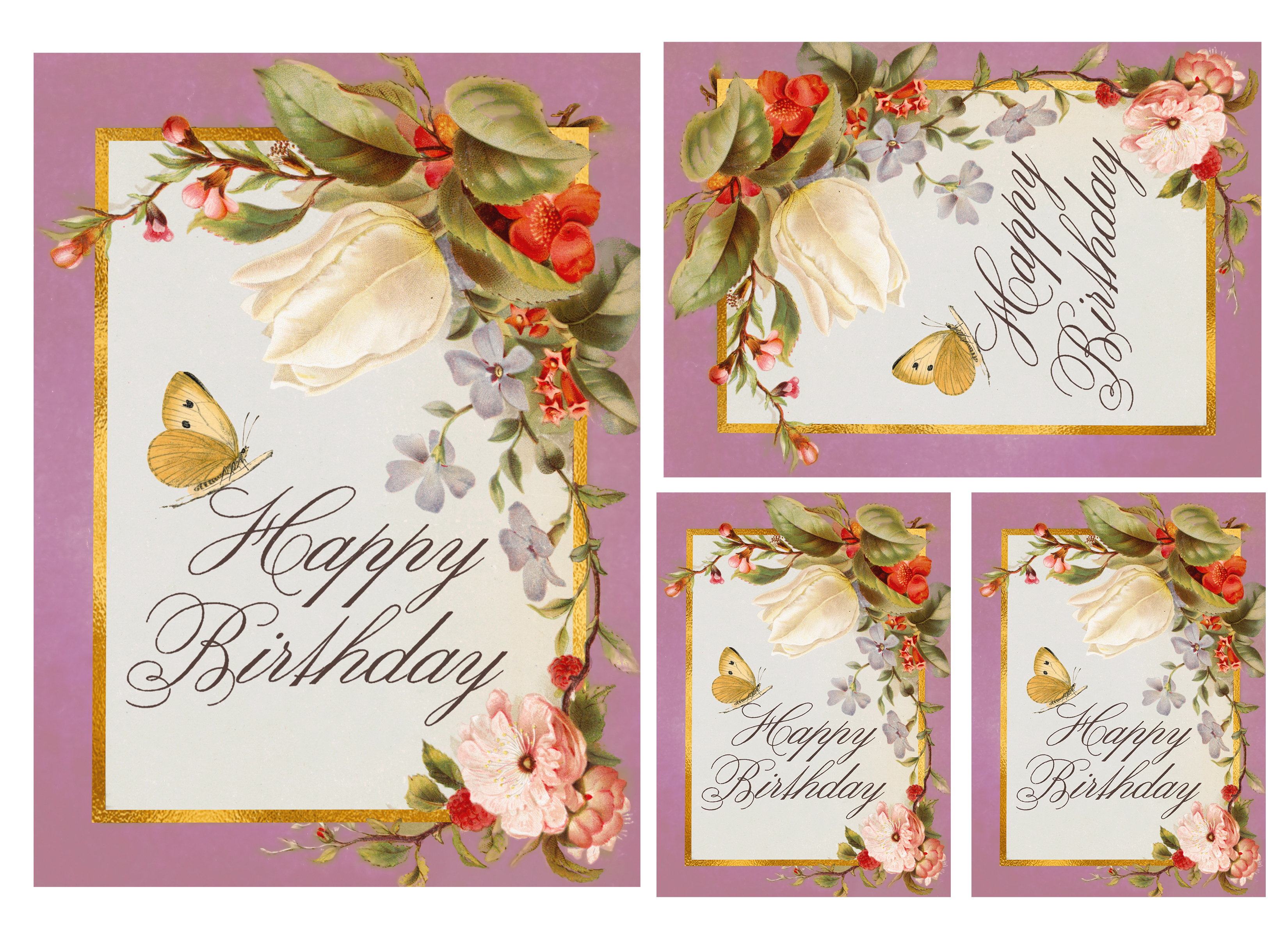 —-> Click HERE to Download the Full Size Printable PDF – medium & small<—-
As a bonus, I'm also sharing these two printables without any writing, just in case you want to use your own writing. Or why not, maybe want to include them on other projects too!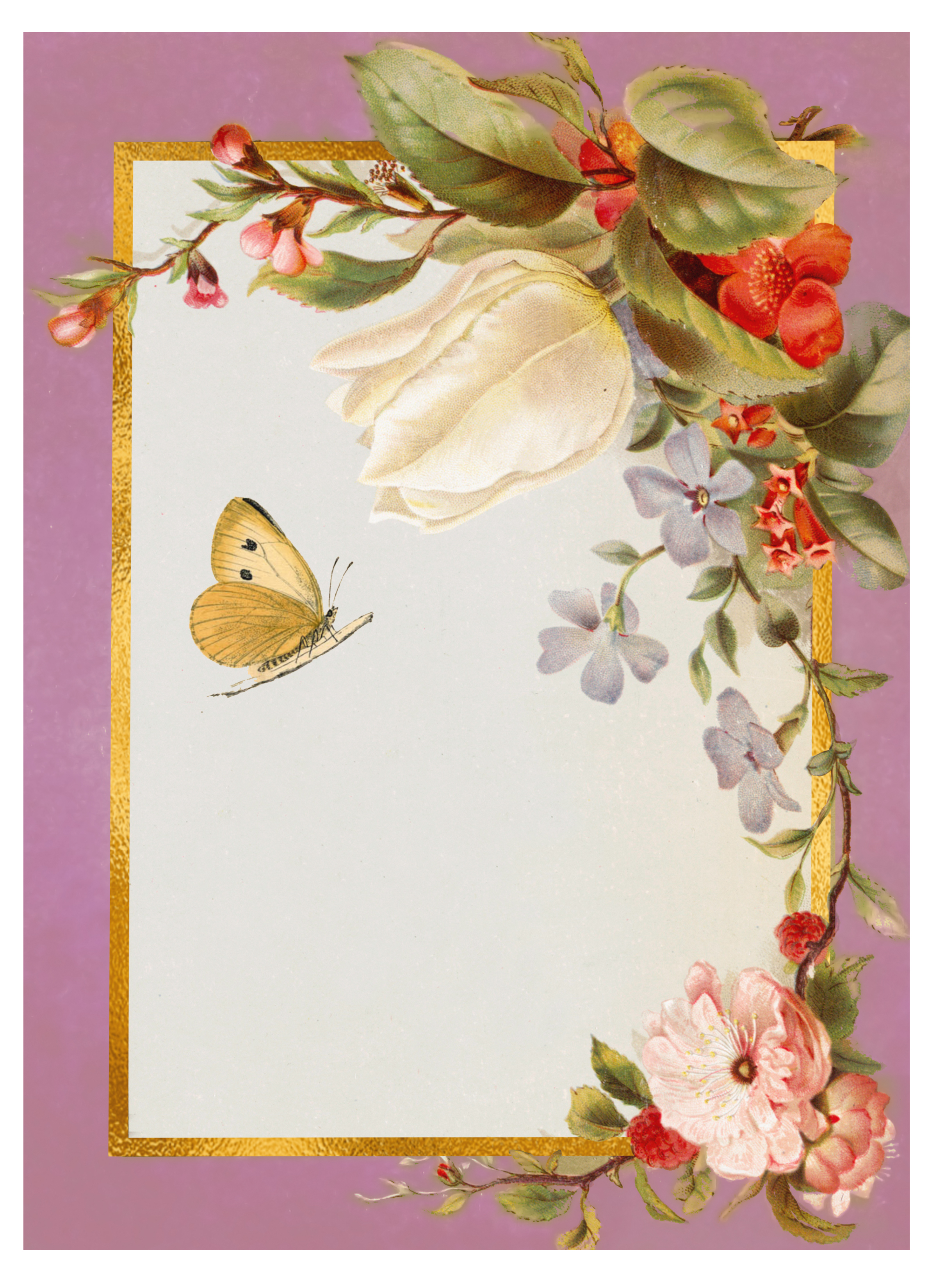 —-> Click HERE to Download the Full Size Printable PDF – large – no writing <—-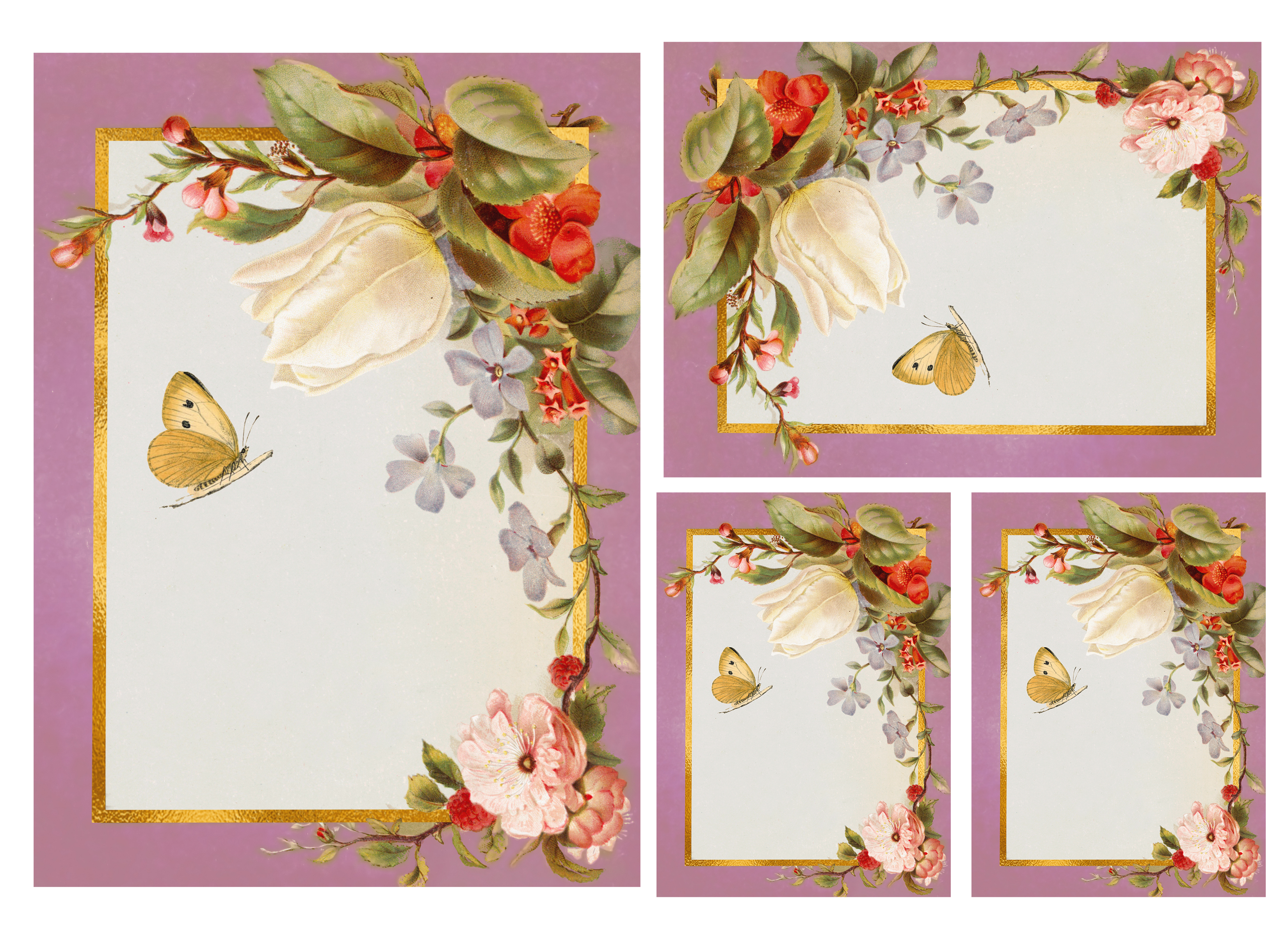 —-> Click HERE to Download the Full Size Printable PDF – medium & small – no writing <—-
Supply List:
gold watercolors or gold acrylic paint or gold gouaches
small brush
photo frame
Print the printables that you want – I went with the medium & small sized one.
Instructions for Free Printable Birthday Sign: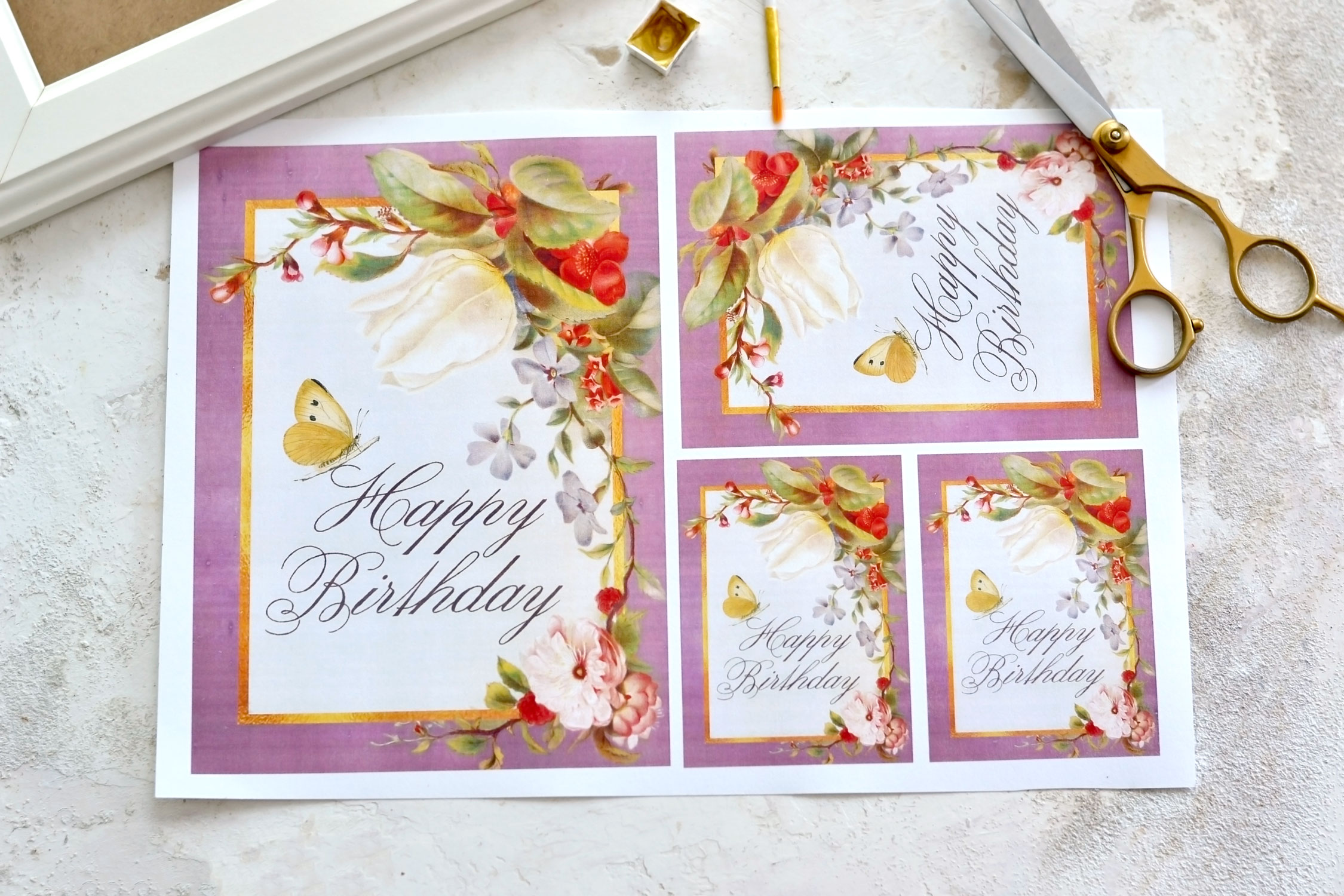 Download the free printables templates above and print them on to white cardstock. Use your scissors to cut each image. You can keep a small white space around the images if you want or you can choose to completely remove the excess.
If you are planning on using these with a photo frame, it might be a good idea to leave that extra space. It might come in handy, if you need to make other adjustments afterward, depending on your needs.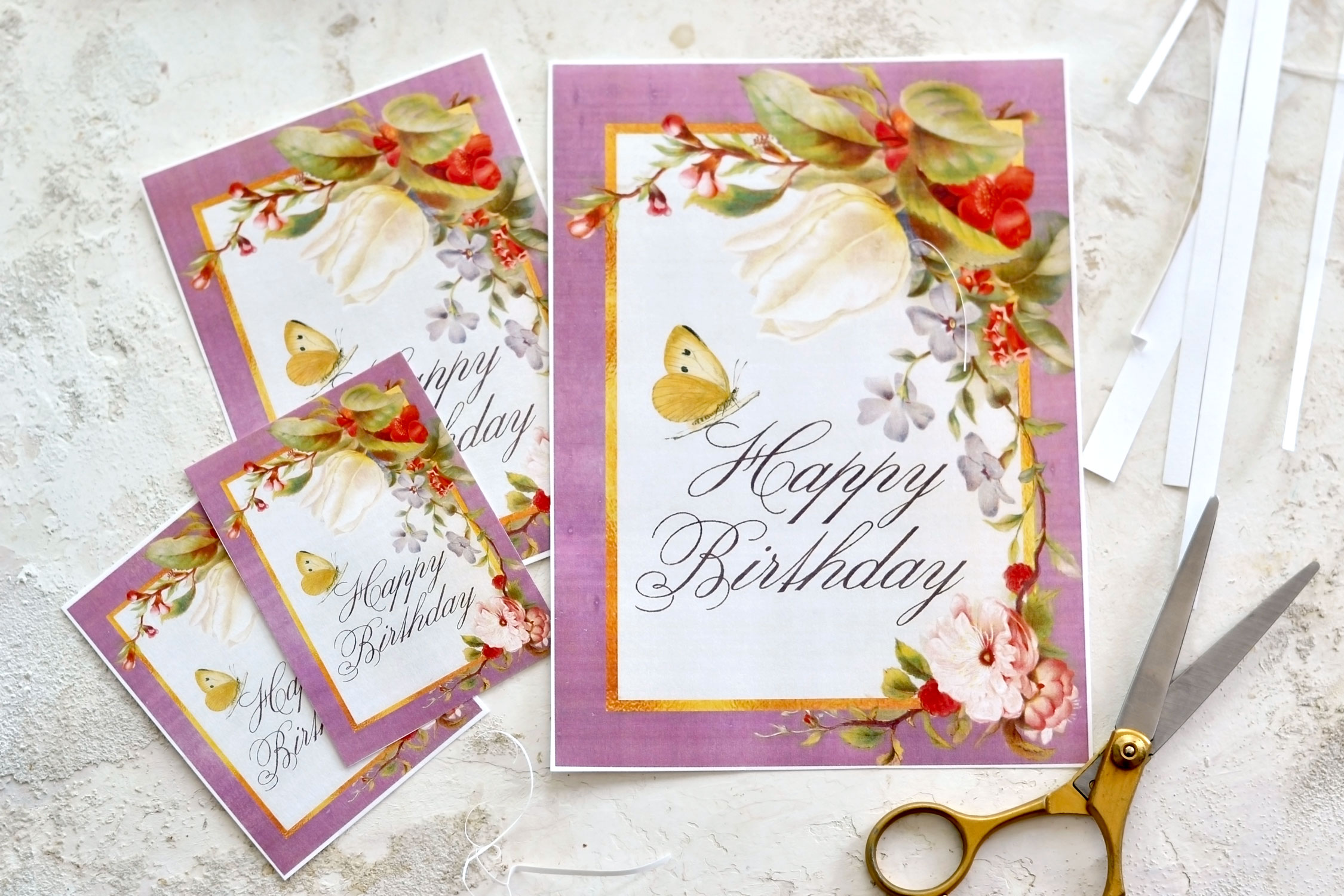 You can use these gorgeous Happy Birthday Floral Printables as they are, but if you want to really make them shine for the birthday celebration, use a little bit of gold metallic paint! Make sure you use a small brush for this, the gold frame is quite delicate! I used gold watercolors for this part, but you can also use gold acrylic paint or gold gouaches – just use what you have around.
You can choose to go all over the gold frame to paint it and give it a super chic gilded look, or you can try to apply the paint here and there.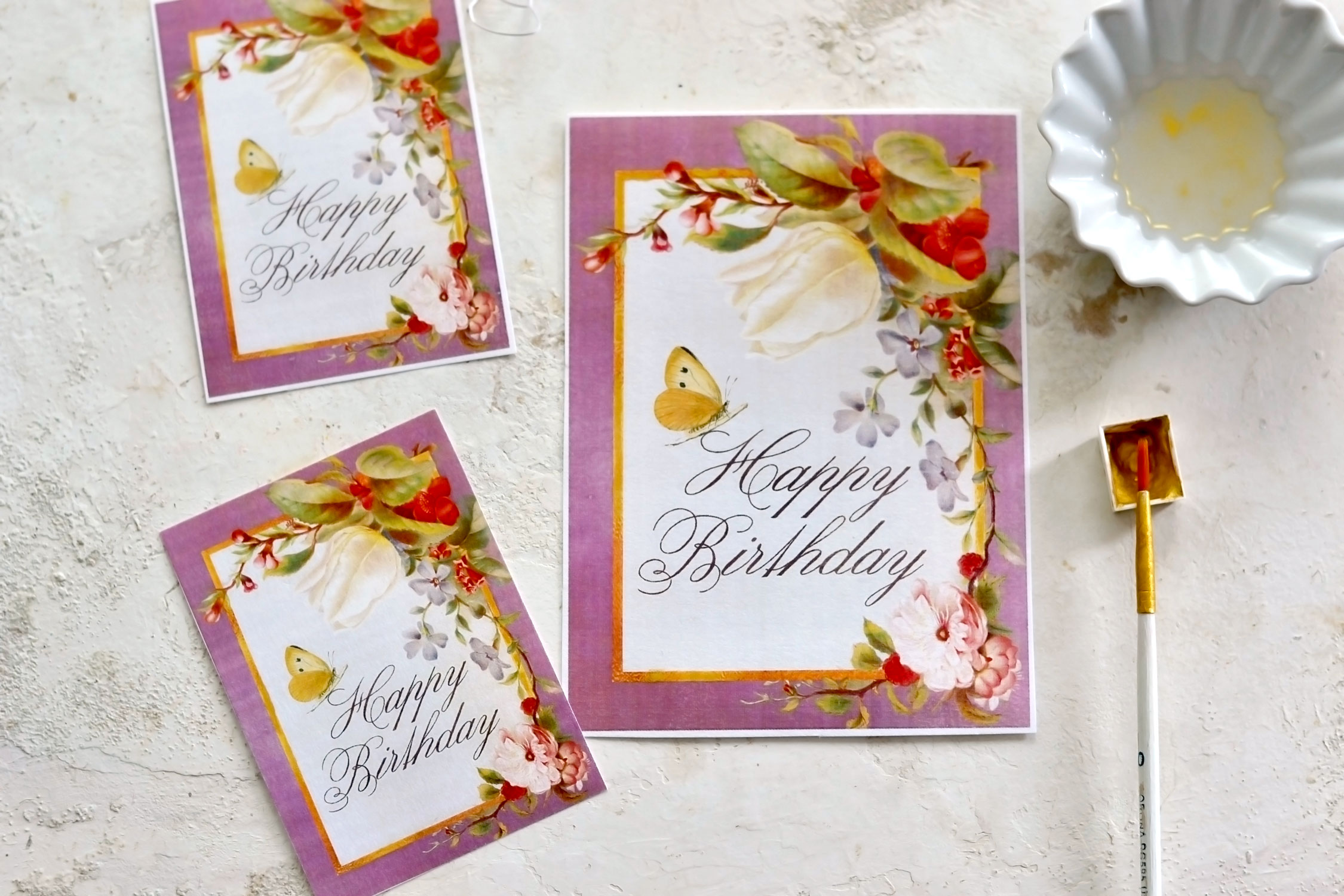 If you decide to only paint some areas of our gold frame, it would be best to choose the spots that are lighter – this will also add dimension to our work.
I tried to keep the brush strokes inside the line of the frame, but if you want to give the frame a more irregular appearance, you can go outside the frame here and there.
Don't use too much water, we don't want to break the fiber in the paper because it might warp after drying.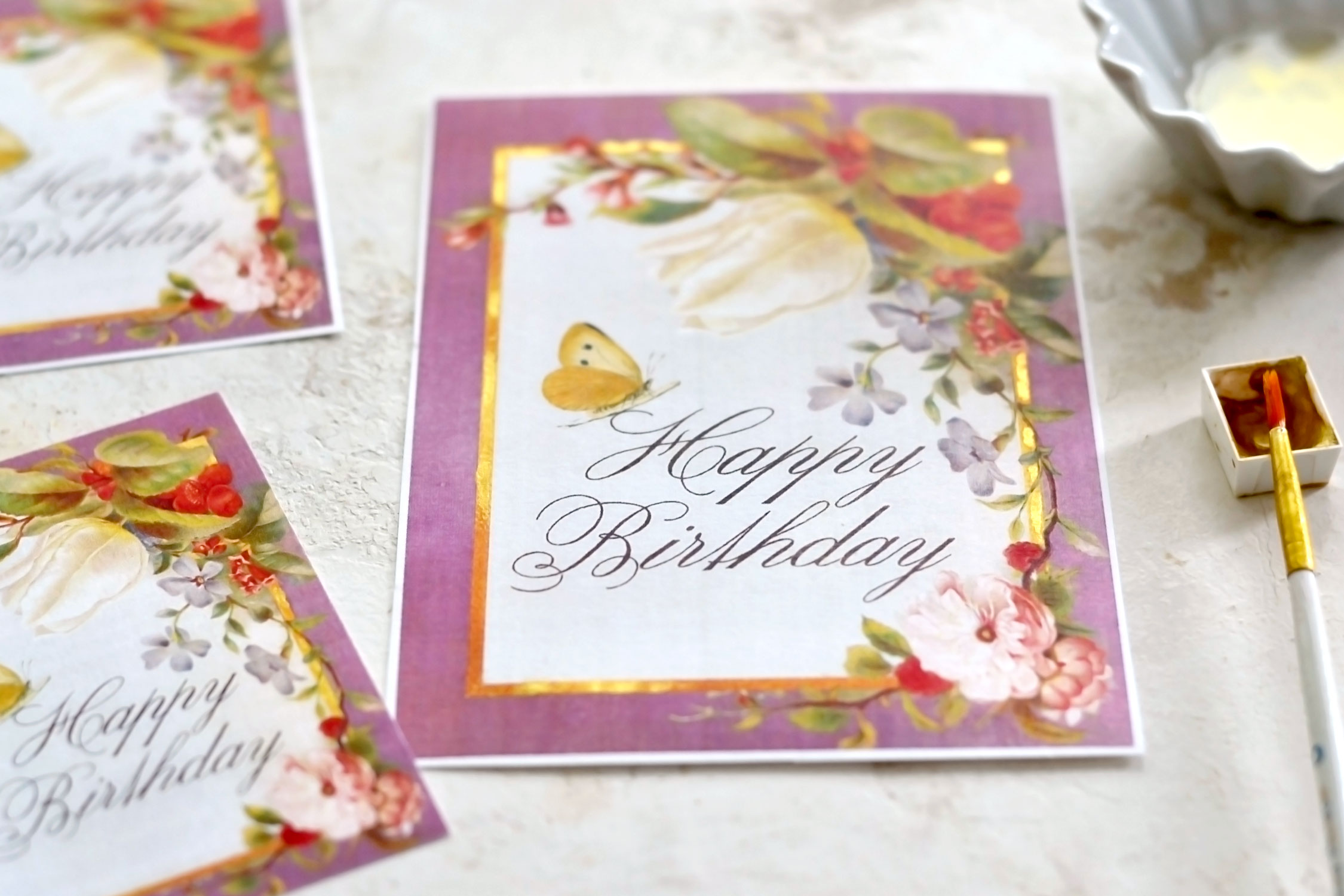 And that's pretty much it, our gorgeous free printable Happy Birthday Sign with gold touches is now ready that special someone's special day!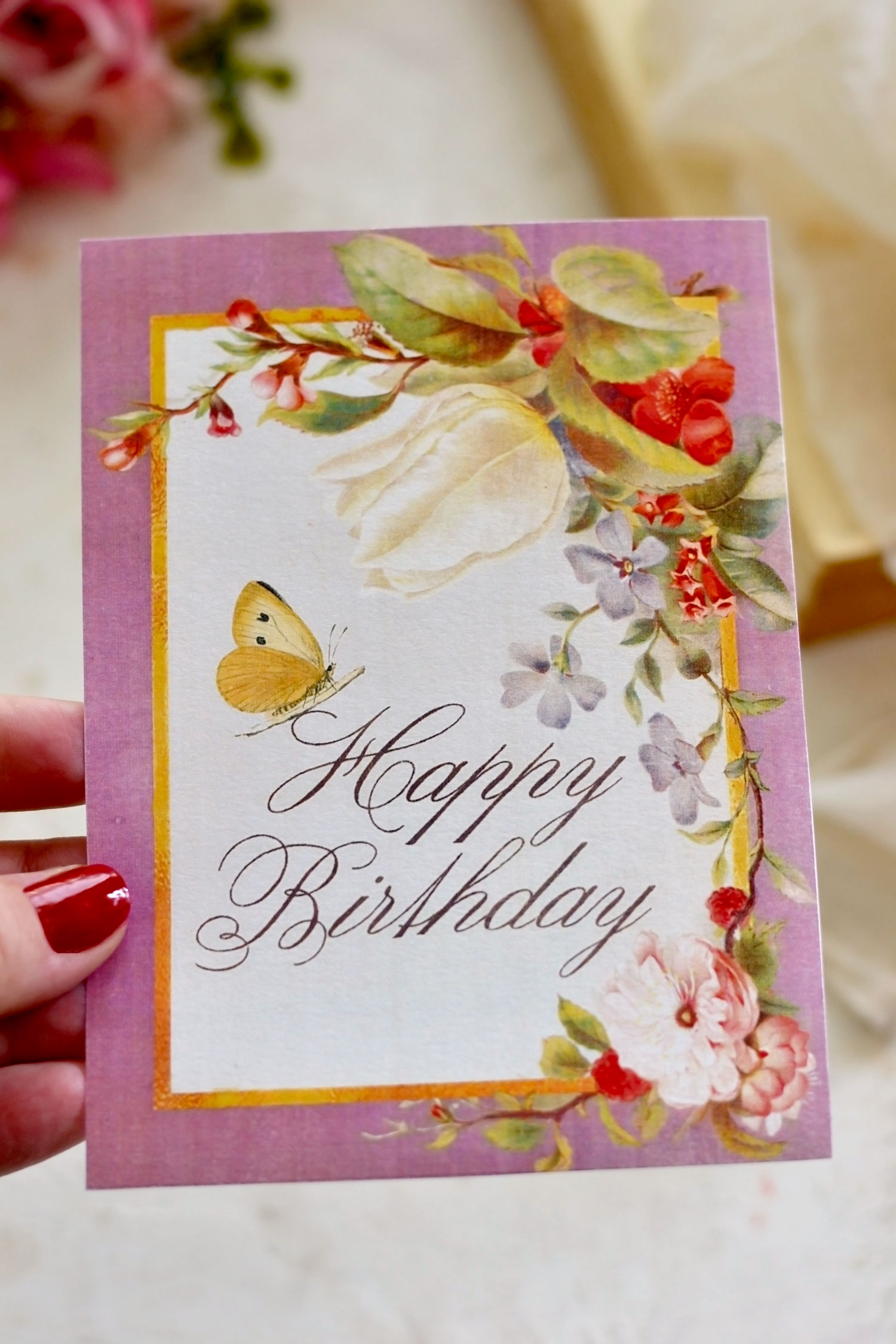 And here are the stunning golden touches, the gold adds that little something extra special to our free birthday printables, don't you think?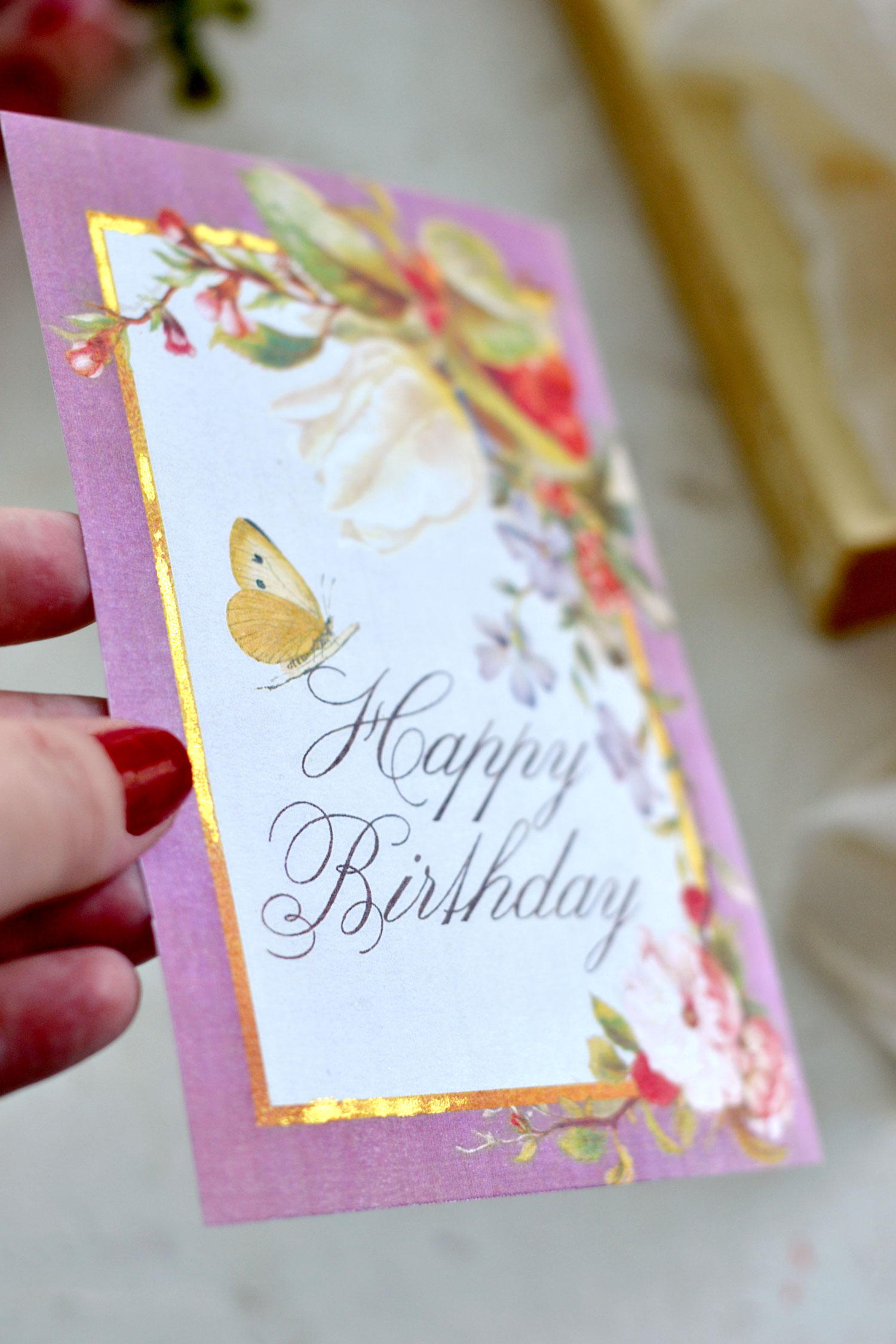 Don't forget to print a few of these beauties without any writing! The smaller ones can be used as gift tags, to further embellish your gift, this way you'll have a lovely matching set just ready to be used. You can even write your birthday wishes on these! Other ideas for these would be as decorations, you could make a very cute birthday banner by printing out multiples of these and adding a letter to each one, and a hole punch, and stringing them up with some pretty ribbon or twine.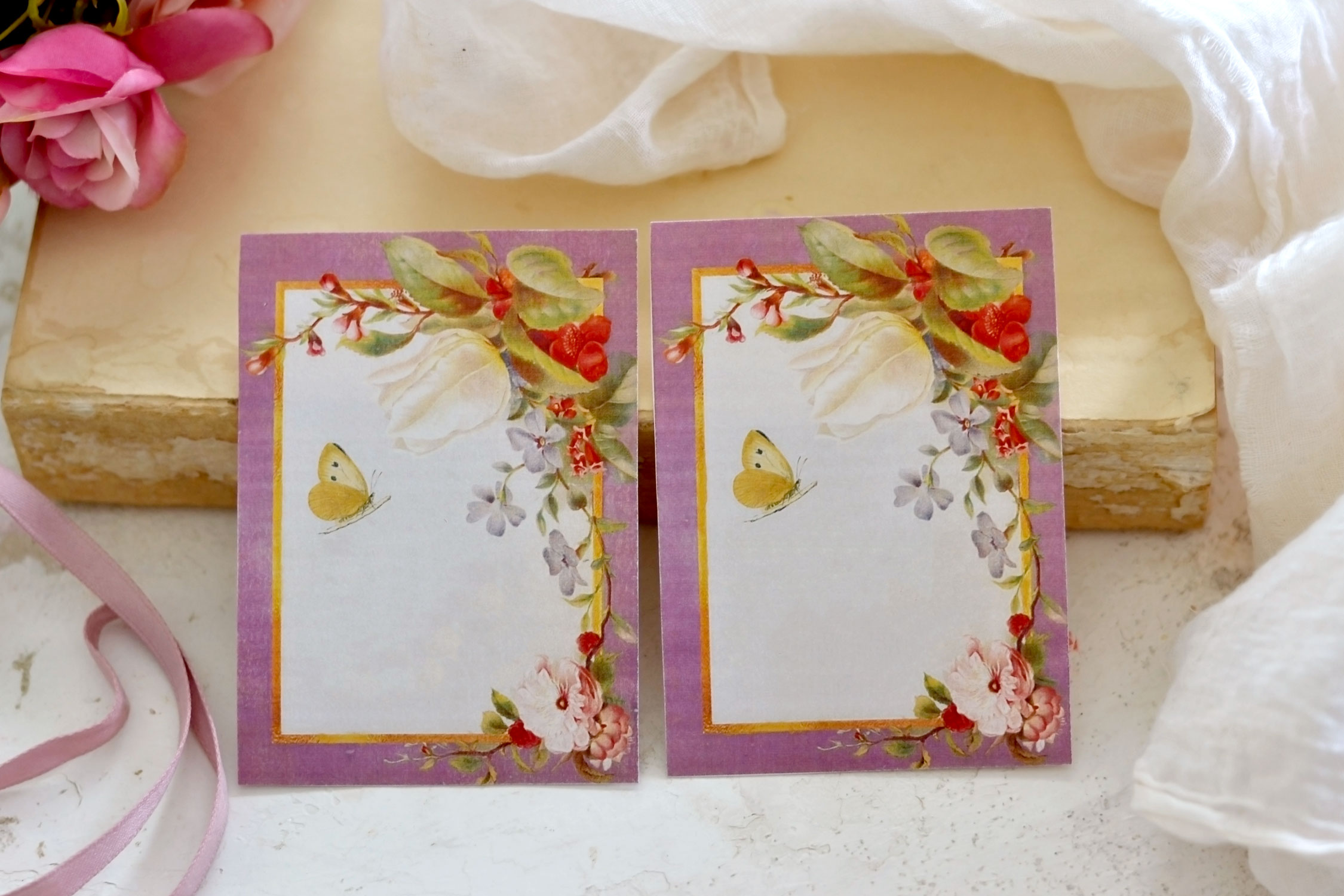 And of course, a beautiful floral printable with a gold frame can always be used to decorate a lovely junk journal! You can use the smaller ones inside and the large ones on the cover! Just don't forget to also add that extra touch of gold with metallic paint on these too!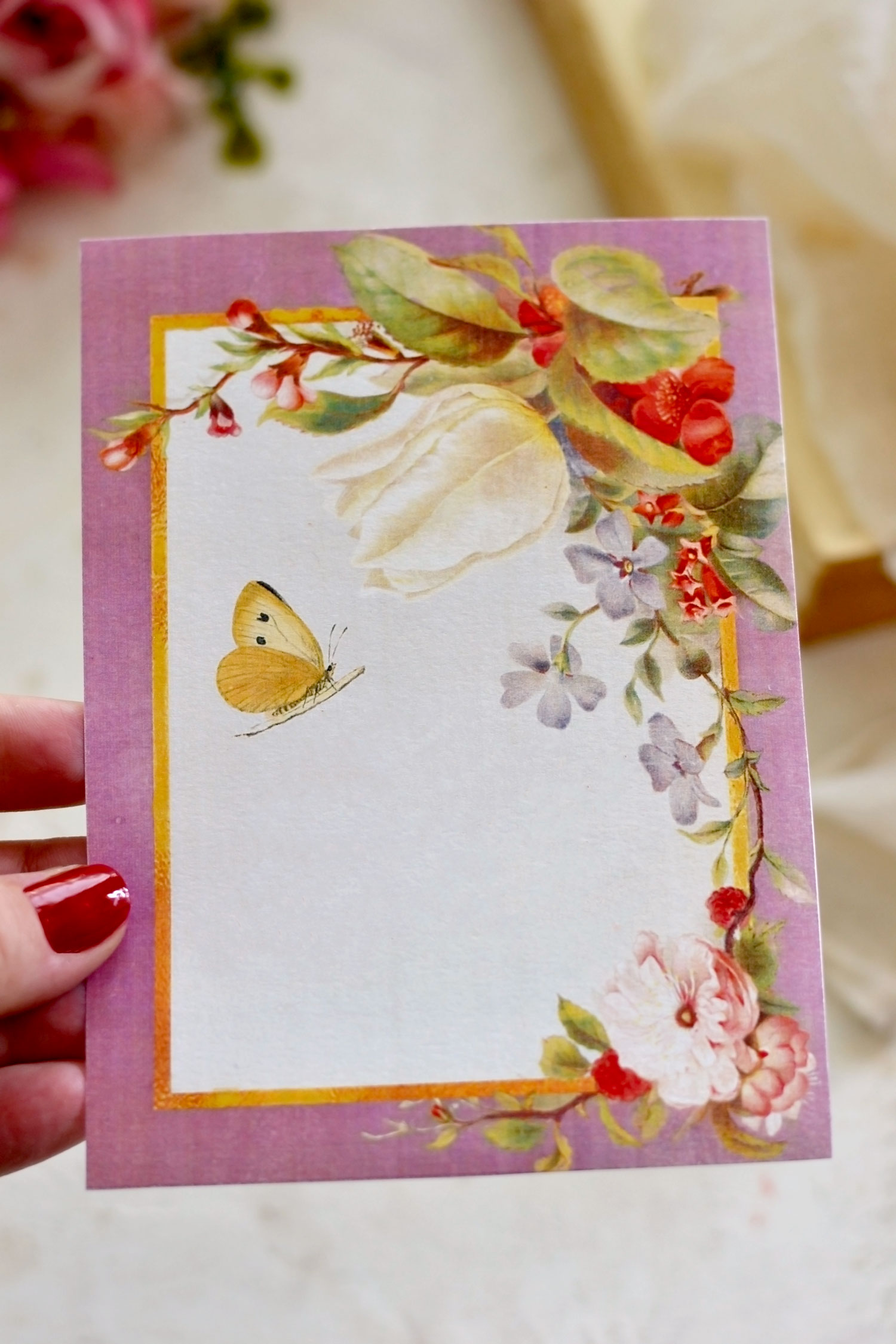 You can use the Happy Birthday Sign Printable directly as it is, just print it on a thick cardstock and you are ready to go! You can even choose to decoupage it on a piece of MDF or wood (cut to size), but I think the easiest way to gift it is to use a photo frame! I would go with a simple, white or cream photo frame, the floral printable is colorful enough to make a statement on its own! If you need to further cut your printable so that it would fit your frame, start by cutting small paper lines all around the four edges so you can keep the structure of the printable intact.
I hope you will love this project and decide to give it a try!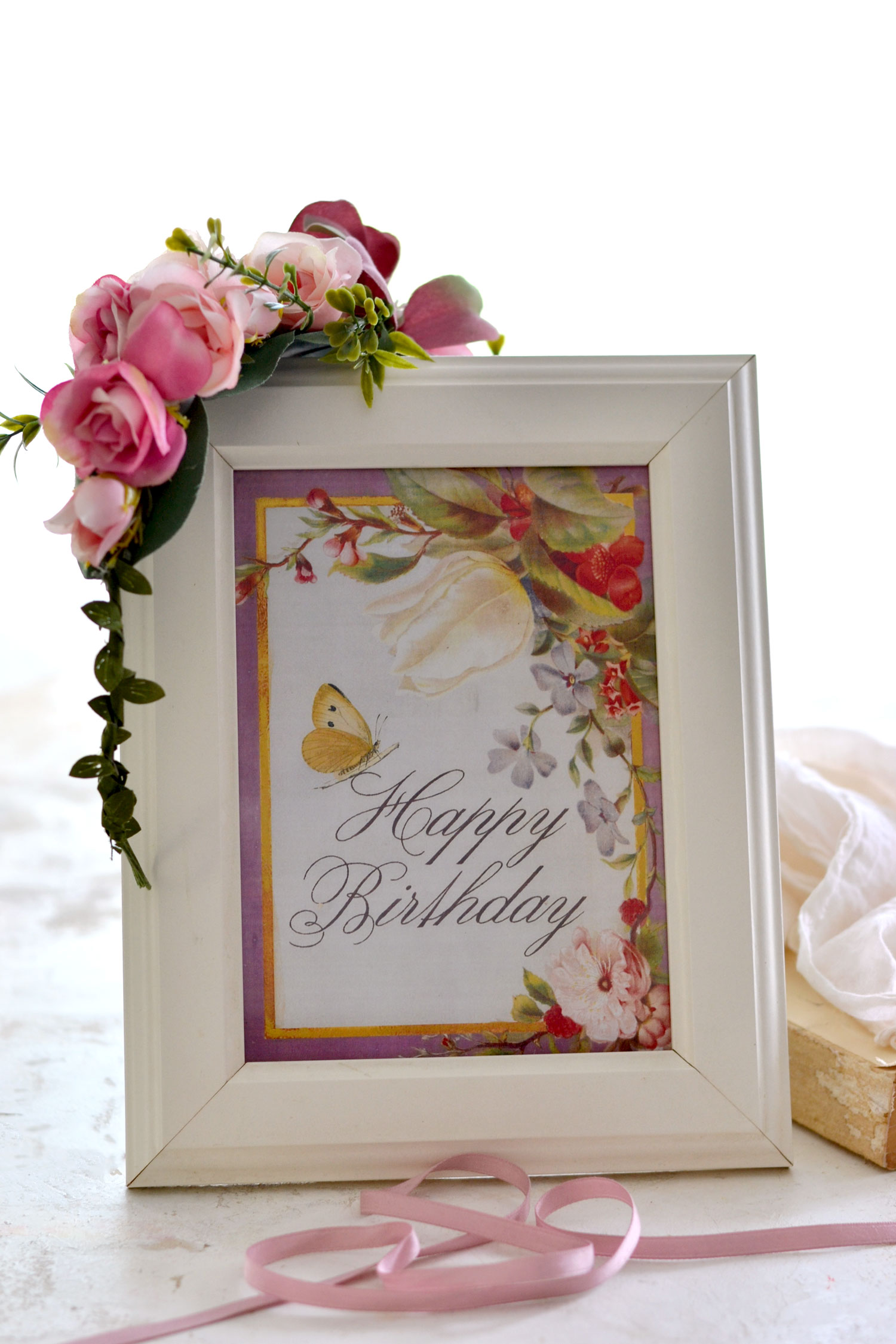 You might also like our Free Digital Happy Birthday Cards HERE or our Free Printable Birthday Cards HERE. 
Happy crafting,
Diana | by Dreams Factory