Lavender Botanical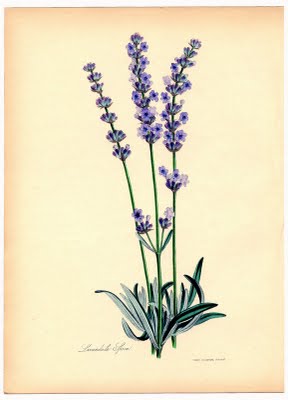 Click HERE for the Full Size Printable PDF
Woohoo!! This one arrived in my mailbox today! For years I've been searching for the perfect
vintage Lavender image,
and I can't tell you how happy I am to have finally found it!! I had to pay quite a lot for this one, but I think it was worth the splurge, I hope you like it too! Anyway this one is from an
1852 Encyclopedia
of Useful and
Ornamental plants
. This lovely
botanical
is all set for you to
print out and frame
, or you could do so many things with this as well. This would be wonderful for
labels for Bath and Body products
or great for
sachets
!
Share