Our Home Tour
This is a tour of our Home from back in 2012. I have been cleaning up some old posts and was going to delete this post, since we no longer live in this house. But I decided to keep it. Maybe there's still some inspiration here for you guys, but mostly it's fun for me to look at this House that we lived in for nearly 10 years. Lots of memories here!
White Kitchen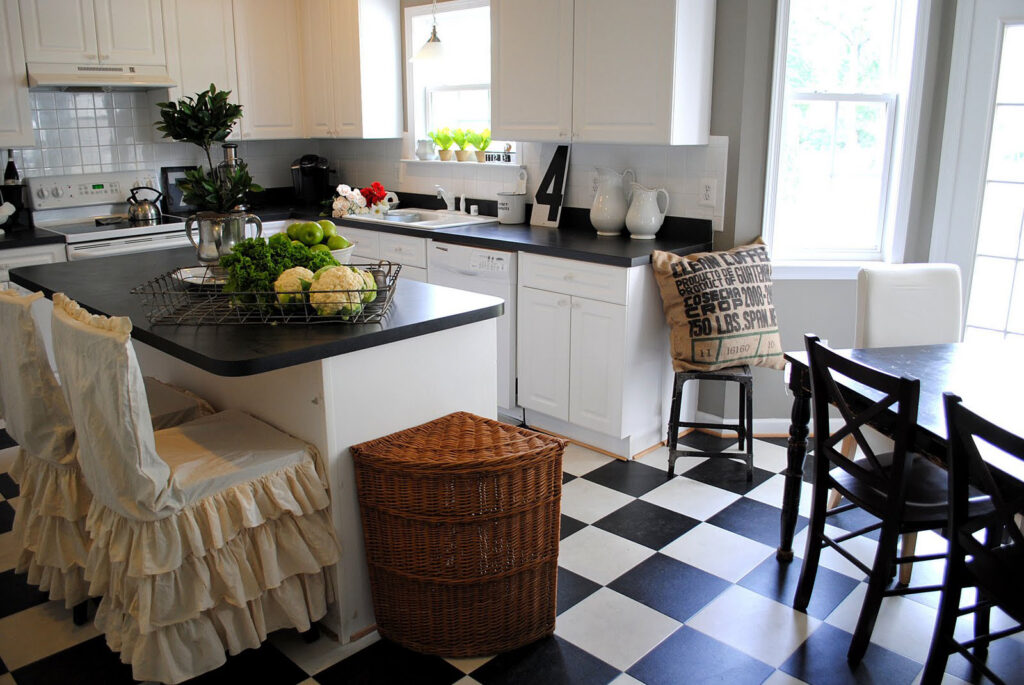 Now I don't actually have beautifully displayed produce on my Kitchen Island normally,  unless you count some bruised Bananas in a bowl… but my friends Amy and Lisa from Lucketts Store helped me to style this room for a photo shoot.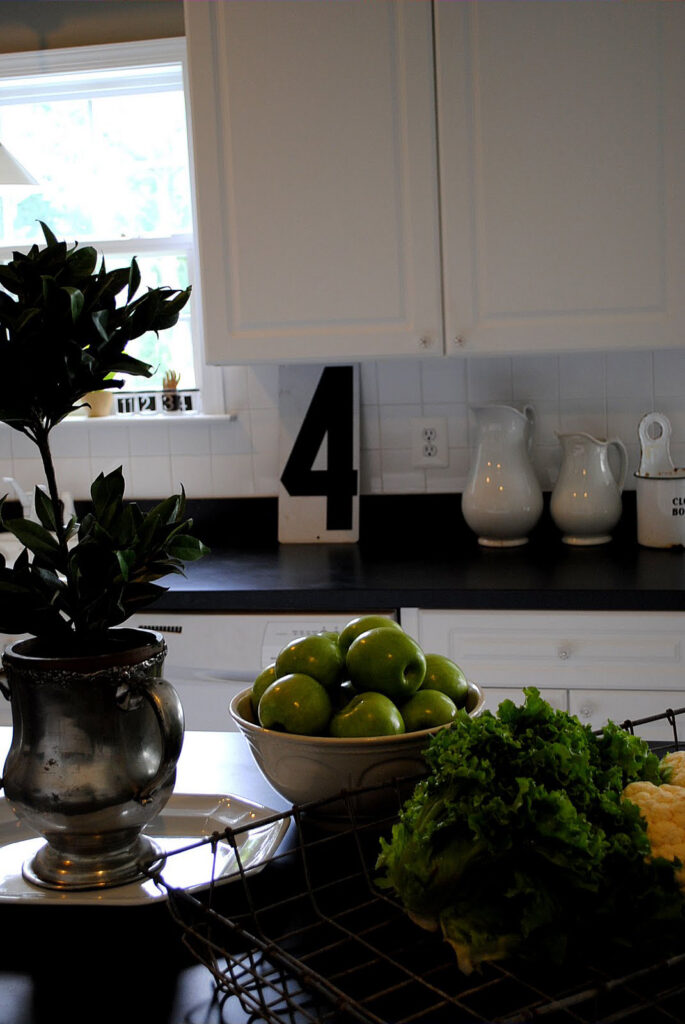 The bits of fresh green really added a nice element to the room. The number 4 is from an old road sign, and the champagne bucket is a family piece that I ended up with.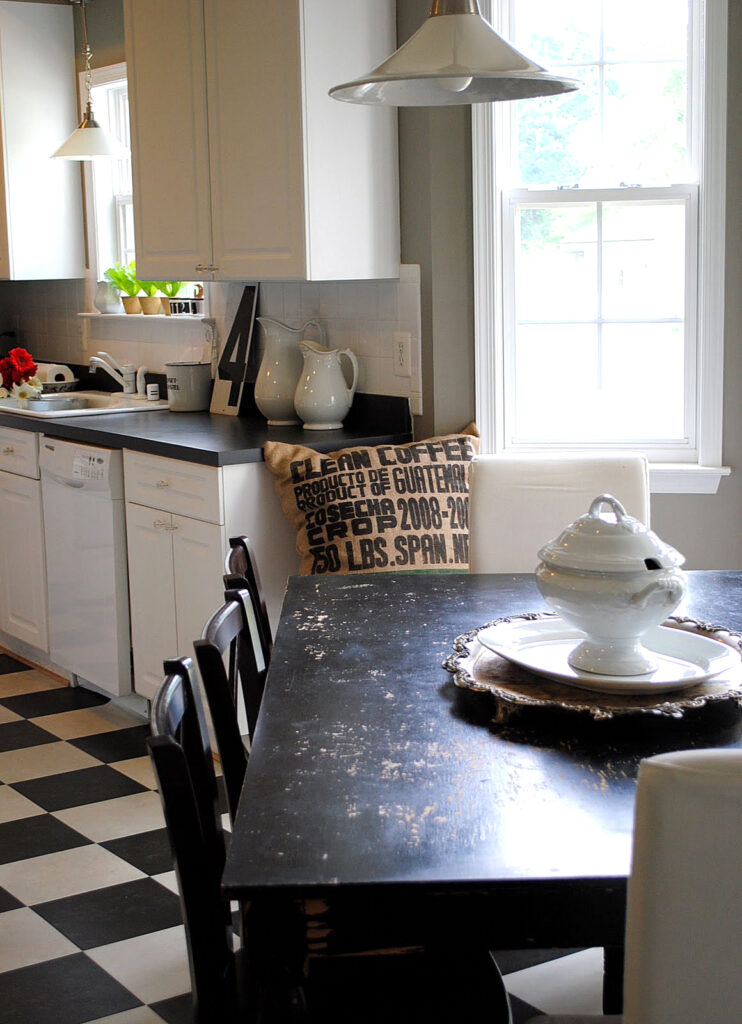 This old chippy painted Farm Table was another purchase from Lucketts that I've had for years, the chairs are from Target, but they go pretty nicely with the table. The reproduction Jewelers Light above the table was from Pottery Barn. I think I have Antique Ironstone pieces in nearly every room of my house, I can never pass it up when I find it at a good price!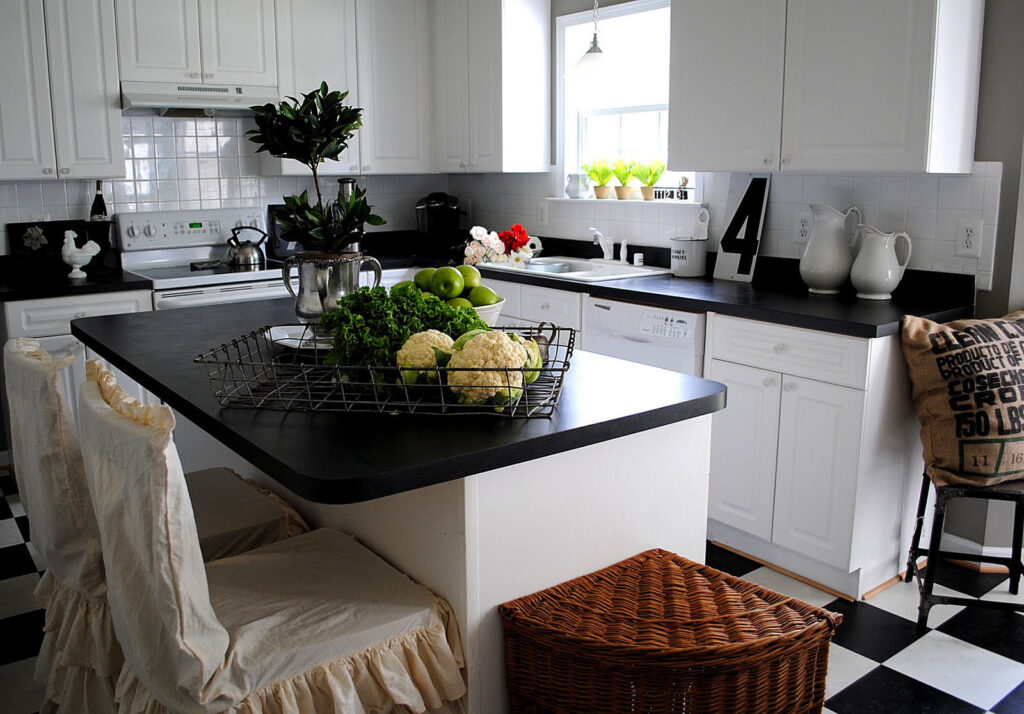 Here's a view of the whole kitchen.
Gray Living Room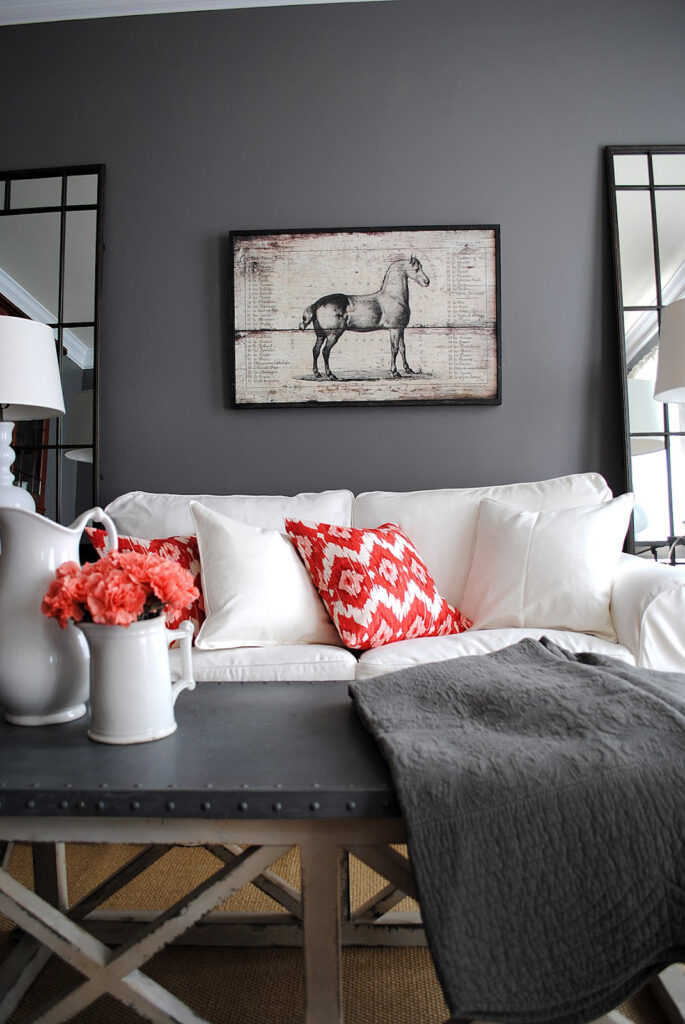 This is the view from the Living room into the dining room. The staircase is in centered in between the two rooms. I like how the dark charcoal walls look near the chocolate brown walls from the dining room. The two rooms are separated by a light taupe paint on the foyer.