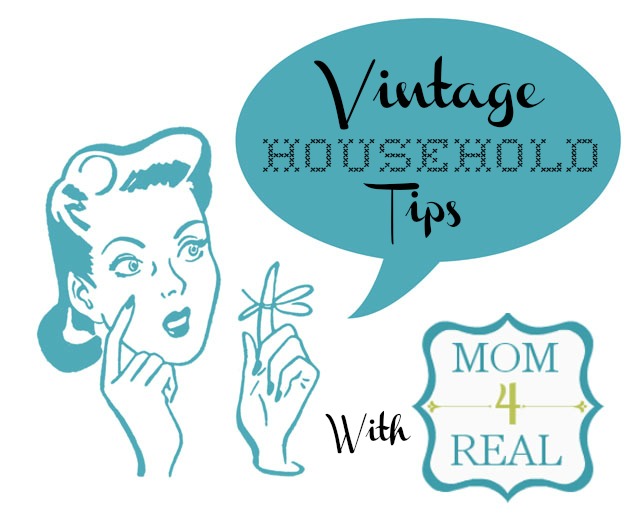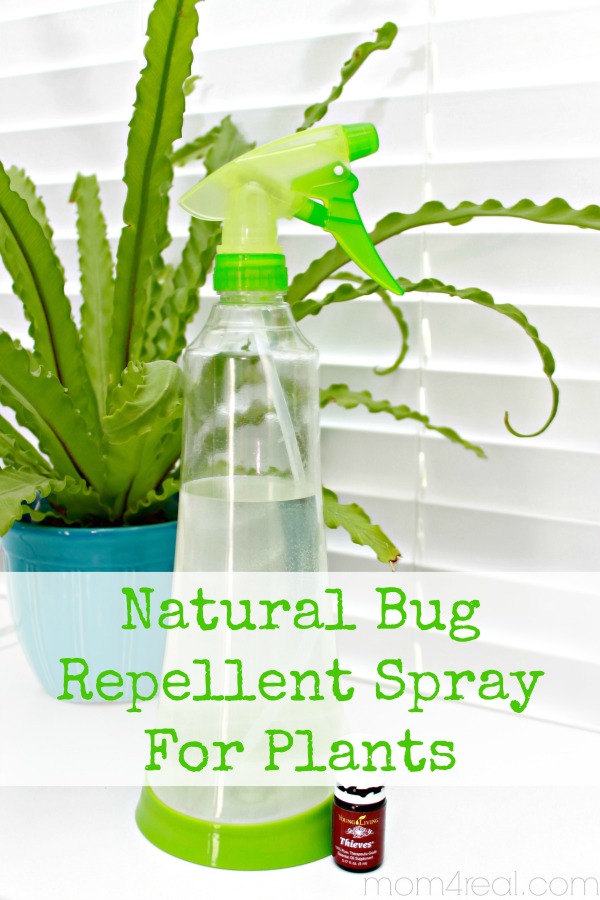 Hey there, it's Jessica from Mom 4 Real back with another household tip! I love my hostas…from the moment they start peaking out of the ground in the spring, I get excited, because I know come summer, they are going to be huge! The only problem with my hostas is that about mid June, some pesky little critters start nibbling holes in them! If you've read any of my previous posts, then you know I try to shy away from anything with added chemicals, so this year, I vowed to make my own Natural Bug Repellent Spray just for my favorite hostas. Guess what? It worked like a charm!
I waited for the first sign of those pesky little critters, and once I saw a few leaves had been "snacked on," I made my spray!
I added water to a store bought spray bottle, then added 24 drops of Thieves Essential Oils to the water and shook it well.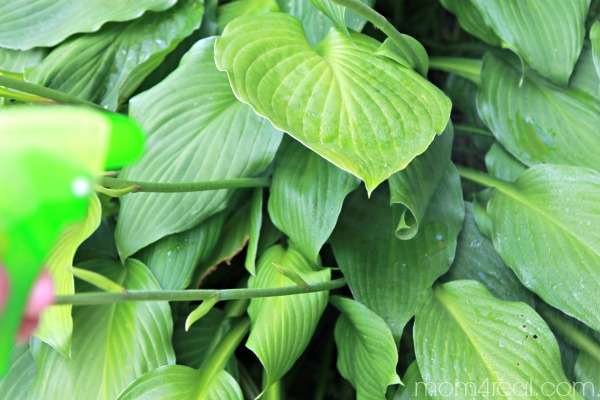 I sprayed down my hostas and waited….guess what? No more holes!!! They had gotten me good by this time last year, but after spraying them at the first site, there hasn't been any more evidence of critters nibbling on my plants!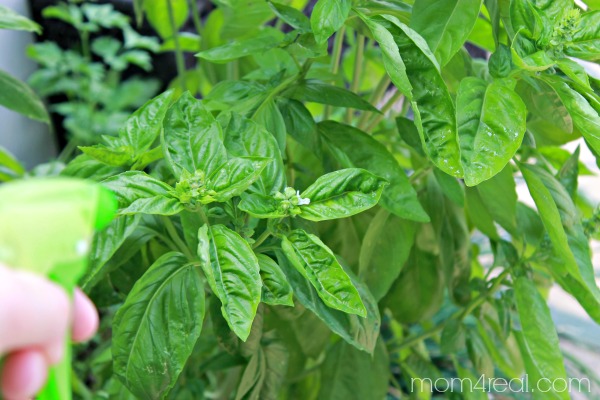 I used the same mixture to protect my basil. I haven't noticed a change in the taste of my basil, but I do rinse it when I bring it in anyway, so that should take care of any residue. I have also been spraying this mixture on my roses…I'd show them to you, but they aren't exactly beautiful this year..I'm just not good with roses. I haven't seen any aphids on them yet this year, but they are severely lacking in prettiness simply because I didn't fertilize them…shameful, I know.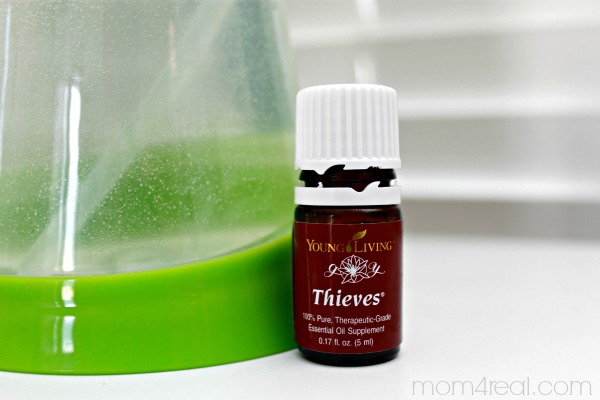 So let me tell you a little more about the Thieves Essential Oil! It's a blend of 100% pure therapeutic-grade essential oils, including lemon, cinnamon, eucalyptus, clove and rosemary. This blend is great for deterring bugs, it's great for cleaning too, you can mix it in your mop water to help kill germs and so much more! I'm still learning how to use all essential oils, so bear with me…I'll definitely share what I learn with you!
I recently made my own Lavender and Lemon Dishwasher Tabs using essential oils, and couldn't be happier with them…you can check them out HERE or by clicking the photo below!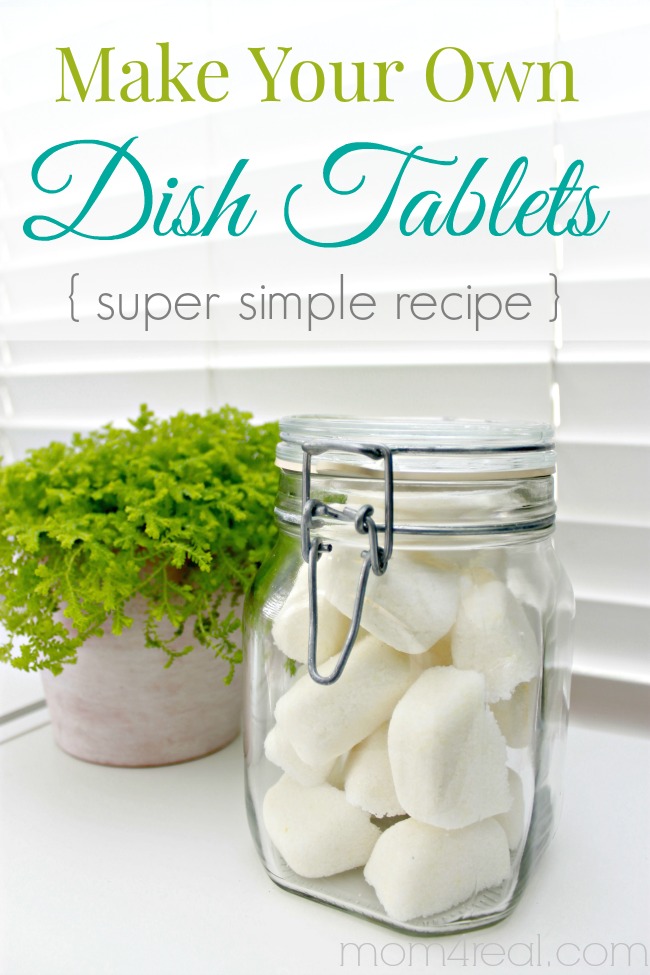 See y'all next month with an easy Homemade Gardener's Hand Scrub that I've been using…you are going to love it!