Pastels – A Comprehensive Guide
Hello my sweet paper crafters. It's Rebecca, aka Cre8tiva, back today with another look at the tools of our trade in Pastels – A Comprehensive Guide to this Art Tool! Did you know that Monet's marvelous early masterpieces were created with pastels? With these little jewels of color, you can add a fun pop to your junk journals, books, card making, scrapbooking, and every other art and craft that we enjoy here on The Graphics Fairy.
Blessedly Messy – The Joy of Pastels
Pastels have been used by artists since the Renaissance. They became especially popular in the 18th century, when a number of talented artists began using using them. The pastels were particularly popular for portraits and still life paintings.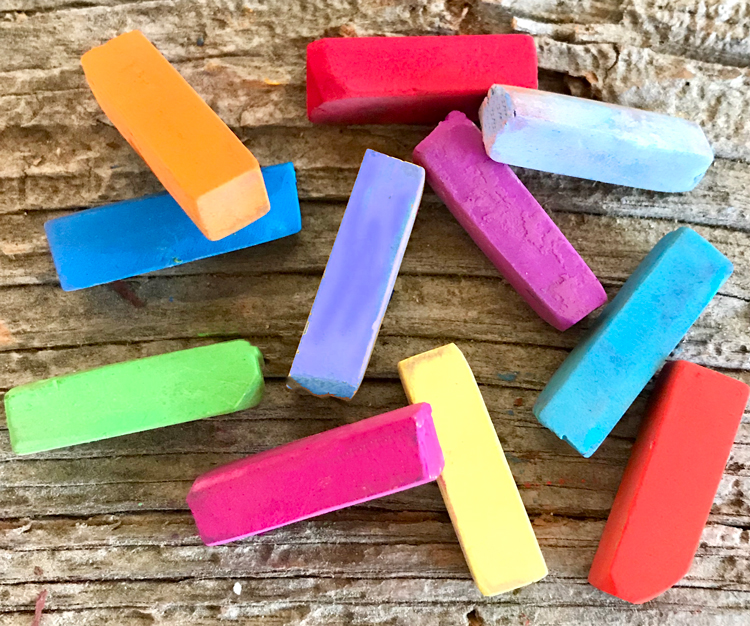 Pastels are basically an art medium that is in stick form, consisting of a binder mixed together with pure powdered pigments. Binders used are of neutral hue and have low saturation qualities. An artwork that is created using pastels is typically referred to as a Pastel drawing or painting.
Pastels are messy and dusty – Blessedly Messy some would say!
The word pastel is defined as "pale in color" But Pastels are anything but pale in color, as you can see in the variety of shades and hues below. The color of a pastel is directly associated with the natural dry pigments that are used in them.
Pastels – A Comprehensive Guide to this Art Tool
The two significant forms of pastels are known as Dry and Oil pastels:
Dry Pastels: These generally use gum Arabic, gum tragacanth, or methyl cellulose for binders. Chalk and gypsum elements are often added as well. Some manufacturers use pumice as a binder to provide for a greater texture, or 'tooth,' when applied to paper. There are four sub-groups that are under the Dry pastel umbrella. These are Soft, Pan, and Hard pastels along with Pastel pencils.
Soft Pastels /Chalk Pastels:  Soft pastels are the most used of all varieties. These have a higher proportion of pigment to binder. Drawings made with Soft pastels need to be protected with a fixative or hairspray if not set under glass in a frame. Because of chalk, which is often used in Soft pastels, produces a 'dusty' form, these can  easily be blended together. This is why they are often referred to as Chalk Pastels.

Pan Pastels:  These use very minimal binders and are produced as 'flat compacts,' such as often seen with make-up. It can only be applied by using special sponge tools. Liquid is not used with Pan pastels. They can be used singularly or in combination with soft and hard pastel sticks.

Hard Pastels:  These conversely contain a higher proportion of binder to pigment compared with Soft pastels. The benefit to using these is that they produce a sharper line and are therefore ideal for creating fine details such as adding accents and outlines. They are also great for sketching the outline for a composition. The drawback to these is that there are fewer color options and less vibrant colors than Soft pastels offer.

Pastel Pencils:  These are simply pencils that utilize a pastel lead tip, and are great for drawing fine details as well. (Sorry I don't have any of these in my stash for photos.)
Oil Pastels: These of course are made with oils, which do not require a fixative for protection like soft ones. The composition of these produces a soft and butter like consistency, but also density. Vibrant, intense colors are available with Oil pastels. Being dense, these pastels fill the grain of paper and are not easily blended together. If the artist wishes to spread Oil pastels across a surface, turpentine will do the trick by thinning the medium.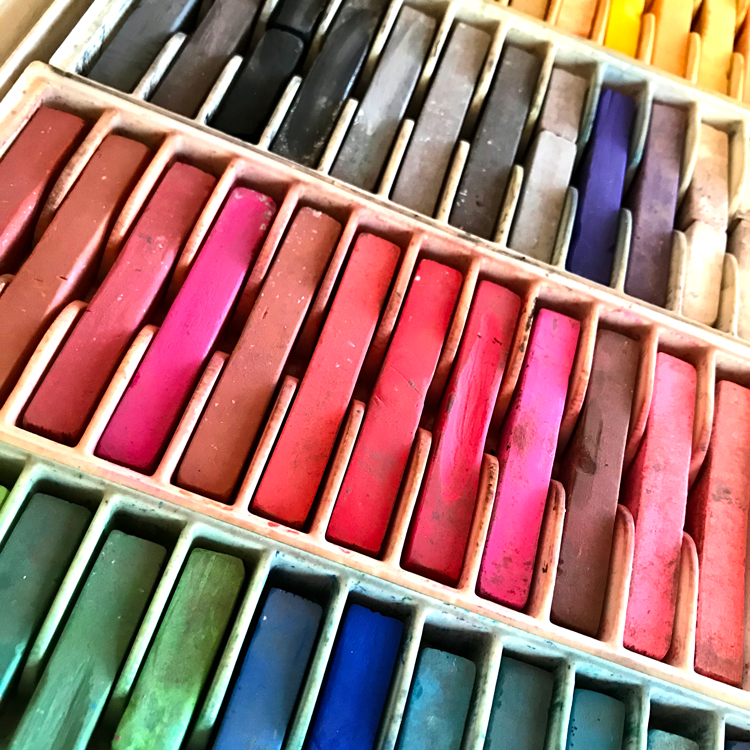 Water Soluble Pastels: Another type of pastels are called Water Soluble ones. Closer to Soft than Oil types, water can be added to them, leaving semi-transparent colors that allow for easy blending and mixing of hues. You can, of course, move the pigments around with a brush and water.
Creating with Pastels
Creating art with pastels can be more challenging than using paints because mistakes cannot be easily covered up as with paint. There are similarities between pastels and paint though. Some of the common applications of both are:
Blending
Masking
Highlighting
Accenting
Shading
I hope that you had fun discovering the ins and outs of Pastels with me in this Pastels – A Comprehensive Guide article!! When I am not exploring with new and old Techniques for Mixed Media in my Graphics Fairy sandbox, I also create Photoshop Elements tutorials and craft project videos over on The Graphics Fairy Premium Membership site. You can find even more of my books, junk journals, mixed media art, classes, and whimsical shenanigans on Rebecca E Parsons Dot Com.