5 Vintage Hammock Images
This is a fun collection of Vintage Hammock Images! What could be more relaxing than laying around in a Hammock on a perfect Summer day. As a child I used to spend my Summers on my grandmother's farm in Nova Scotia. She had a wonderful Hammock there that was a gift from a neighbor, he had made it himself out of fish net! It was a favorite spot for me and my sister, as well as my cousins. It was so comfy! I hope you enjoy this cute collection.

This offering was scanned from an Antique Hardware Store Catalog! I don't have the whole catalog, only just one page from it. The Hammock was made of Sisal and cost around $15-$20 depending on the size.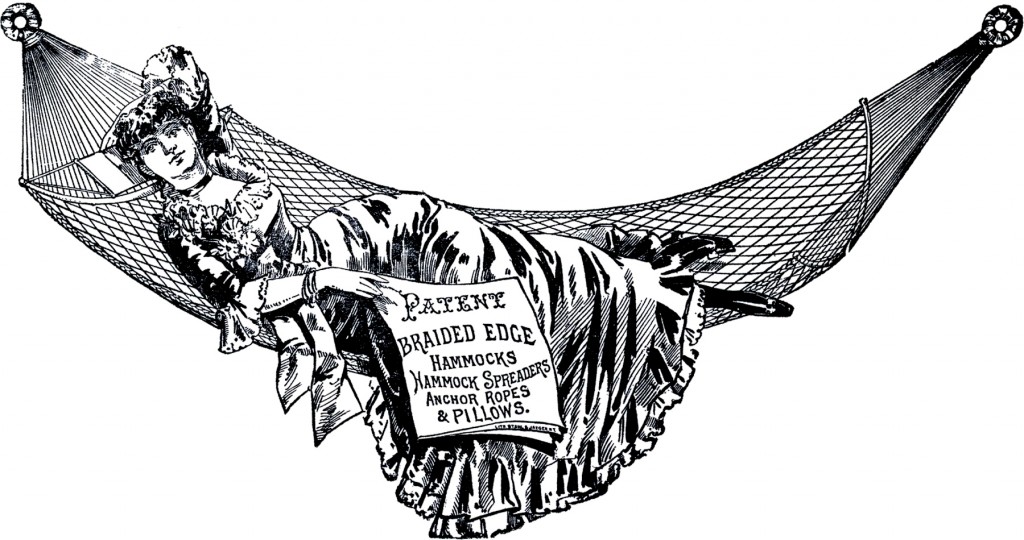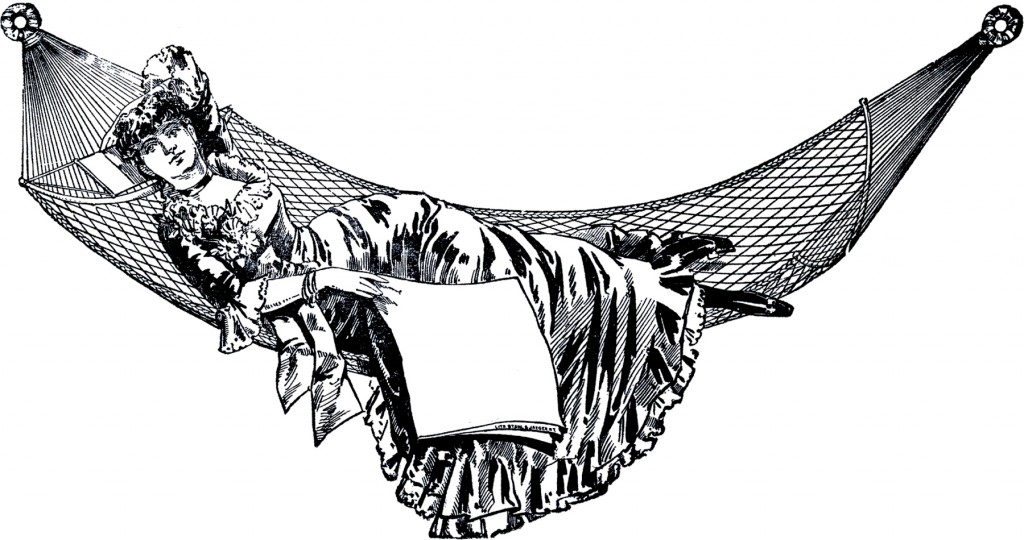 This wonderful Hammock Image was scanned from the same catalog as the one above. I just loved this graphic though as I think it's an unusual image. I'm offering two versions, one with the advertisement and one without it, so that you can add your own message. Great for your Summer Projects!
This is a cute Retro Hammock Clipart showing a man resting in a Hammock. He's got a drink in one hand and a fan in the other, so he is all set for the day!
Isn't this sweet? In this lovely picture we see a Mother swinging in a Hammock with her Baby. Such a pretty scene!