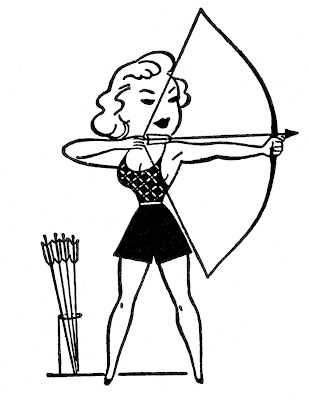 Click on Images to Enlarge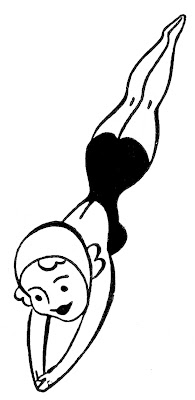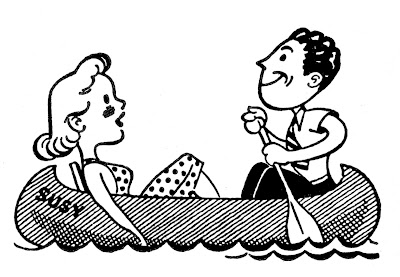 Well, I don't know what happened last night! For the first time in, I don't know how many years, I skipped my evening graphic. I actually scanned one and then I thought I had posted it, but nope … it completely slipped my mind! Sigh…
Anyway, today I'm offering these 3 cute Retro images showing some Summer Sports. Included are an Archery Lady, a Diving Lady and a Man and Woman in a Canoe. Fun!