9 Roast Turkey Clipart
This is a collection of  Vintage Roast Turkey Clipart Images. Thanksgiving is getting very close now! I was just at the grocery store this morning and lots of people were doing their Thanksgiving food shopping. It was quite crowded actually and I even saw several of my neighbors there. A delicious juicy Roast Turkey is usually the star of the meal for many people. The nostalgic images offered here could be used on a design for a Thanksgiving Menu, for Invitations to family and friends, for Holiday Crafts or other Decor ideas. Or maybe you could use them on some cute Recipe Cards to share the favorite family recipes with your guests!
Black and White Roast Turkey Clipart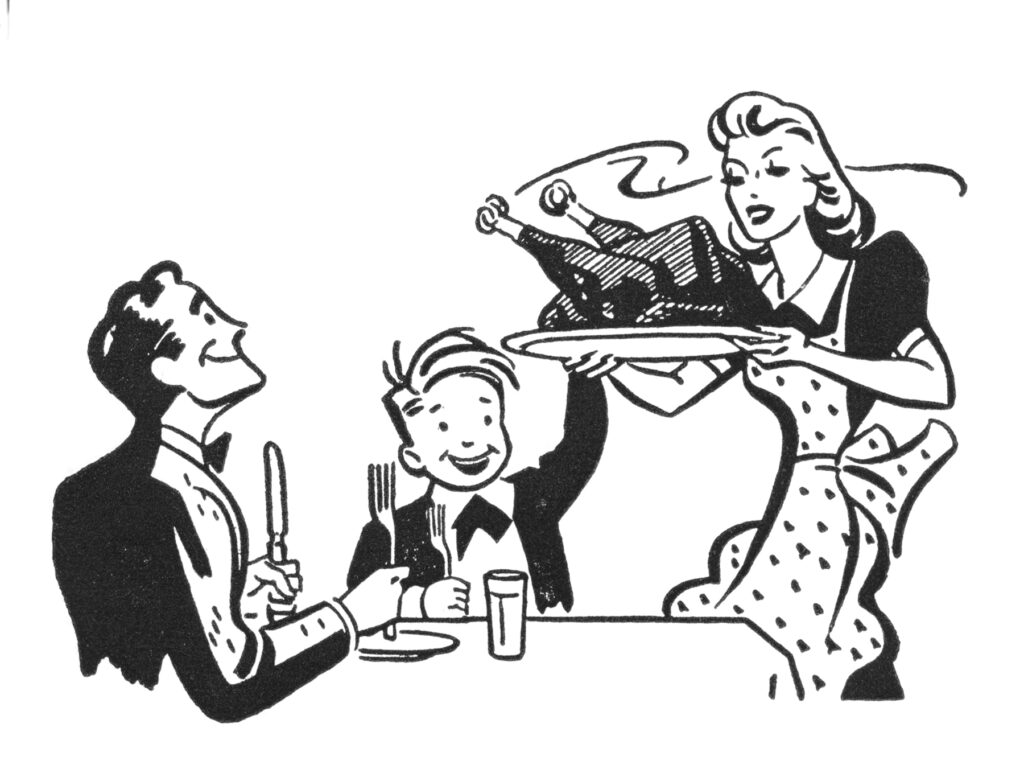 Here we have a cute retro family dinner image showing Mom serving a Giant holiday bird on a platter. Dad and junior are ready to eat it, with fork and knife in hand!
And next we have this Vintage Roast Turkey Clipart Image. This is a black and white illustration of a Thanksgiving Turkey on a platter, that is ready to be served. There are a number of Carrots placed around the bird on the platter. This one was scanned from a recent addition to my collection, a rare Circa 1941/1942 Printer's Catalog. I think it could be quite a versatile image for your Thanksgiving Projects or Designs.
Pilgrims
Next we see a mammoth bird on a platter carried out by 2 Pilgrim Men. Such a cute and quirky Thanksgiving picture!
Full Color Roast Turkey Pictures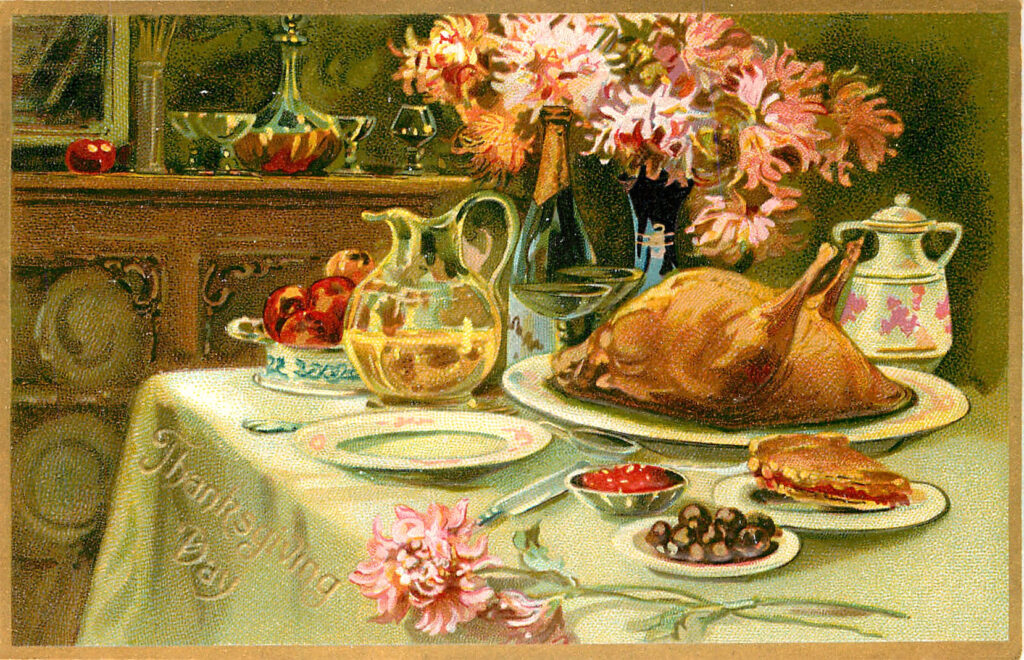 Here is the latest addition to this collection. On this vintage Thanksgiving card we see a perfectly roasted Turkey and all the foods to go with it! There is a big beautiful bouquet of Mums as well. It looks like quite a wonderful feast!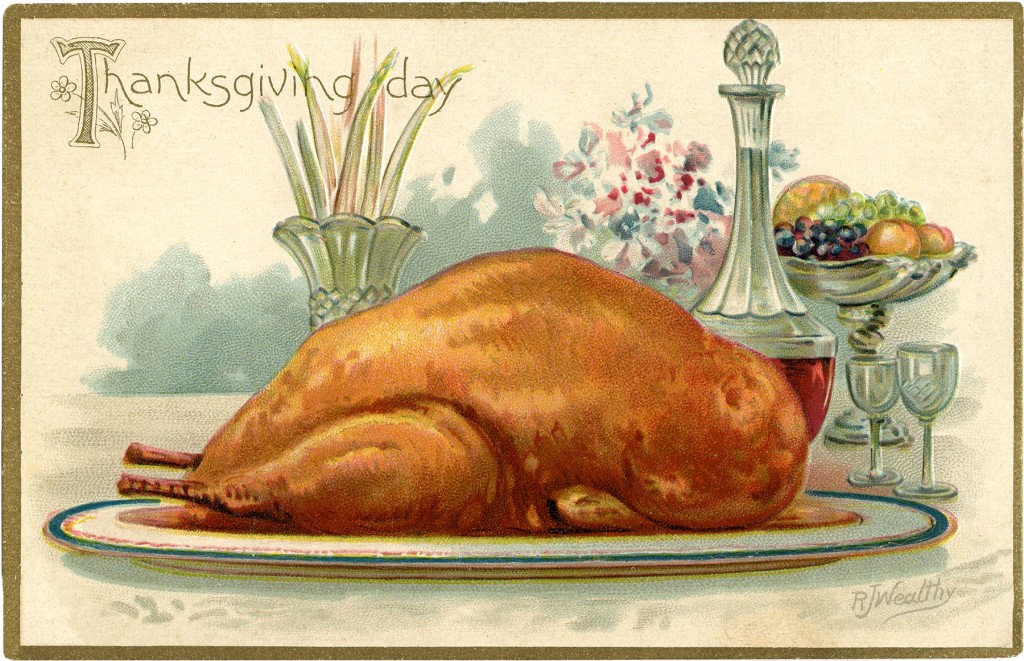 Next up is a classic Roast Turkey Image! Featured here is a Vintage Thanksgiving Postcard. The card shows a Traditional Thanksgiving Meal. The tablescape behind the meal features some fine crystal pieces and some fruit and flowers. The greeting on the card is "Thanksgiving Day".