328 Food Clipart
Today I'm sharing 328 Fun (and Free) Food Clipart for your crafts. I've put together some favorites, from wine & cheese, to yummy desserts, to breakfast foods. You're sure to find something! I've also included some adorable retro cooking images that I think you will love! Have fun creating with these high resolution images.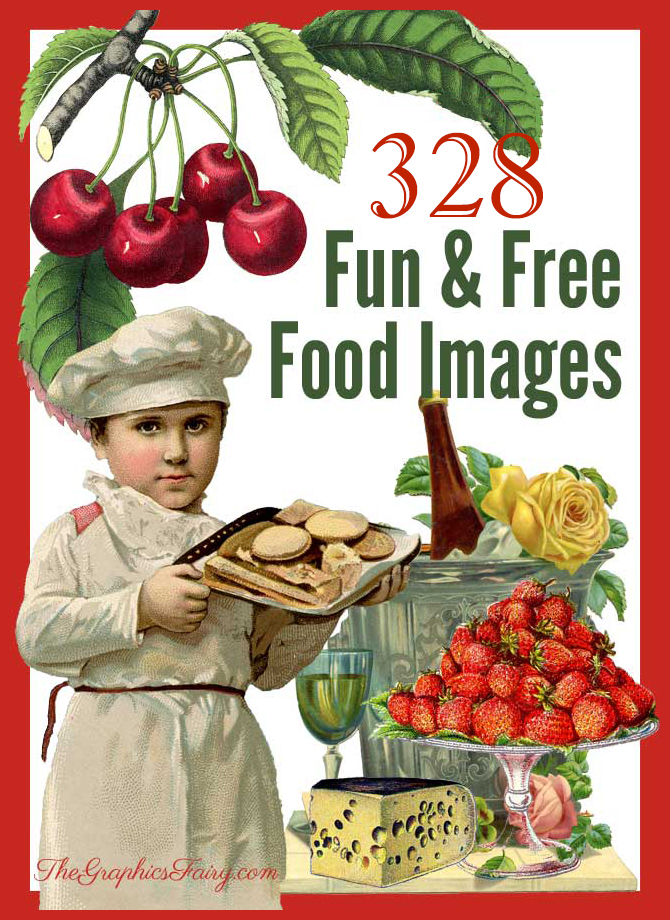 Dessert Food Clipart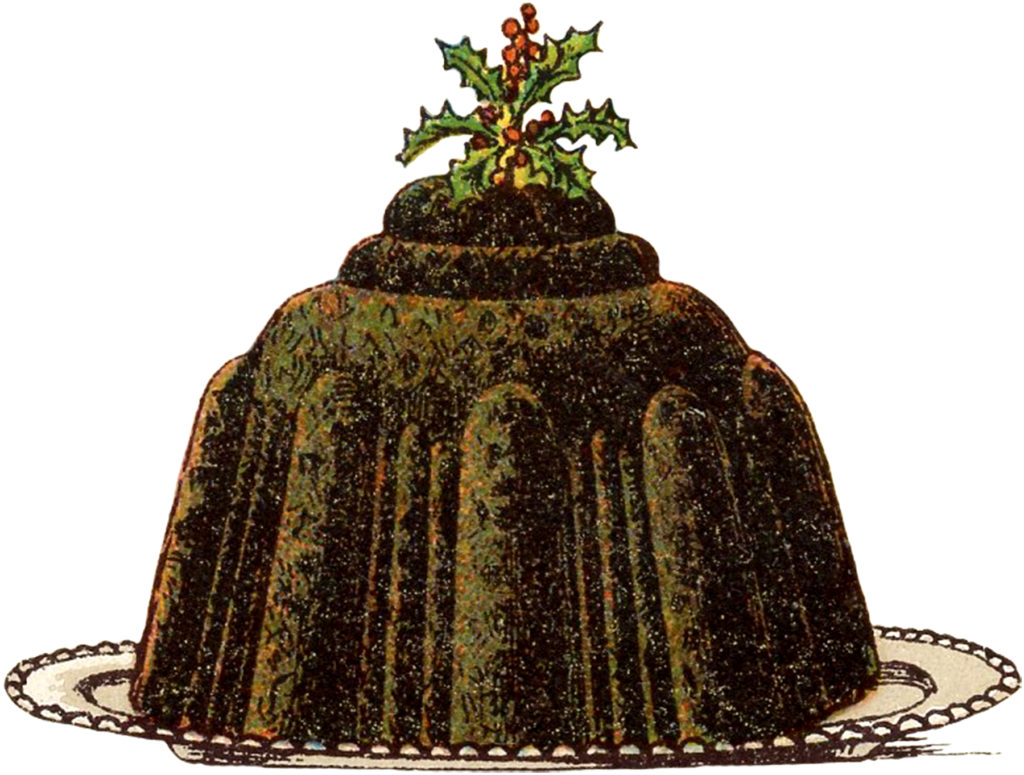 9 Fancy Dessert Images This is a tasty looking assortment of unusual elaborate desserts. Included are colorful molded desserts and some very ornate black and white cakes, including one that looks like a sand castle!
8 Birthday Cakes A fun and festive assortment of Happy Birthday Cake pictures! Full color and black and white are included. There are some very cute kids in this set too!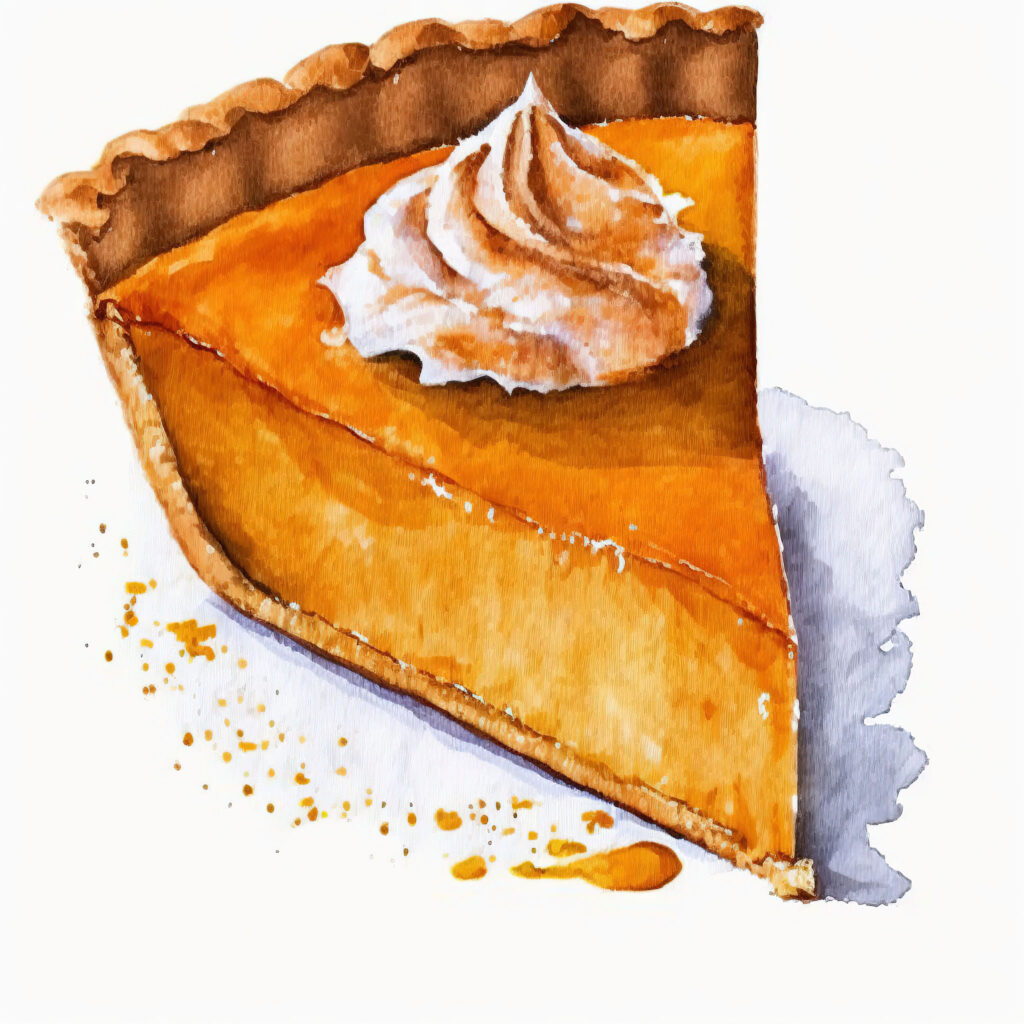 7 Thanksgiving Pies These delicious looking pies will make your mouth water! Lots of Pumpkin as well as a few others.
12 Chocolate Who doesn't love chocolate?! This is a gorgeous set of mostly French Chocolate transfers, with beautiful old typography, and advertisements.
Meals
6 Meal Pictures This is a small collection of meal related black and white illustrations. Included are breakfast, dinner and several cute kids and families eating together.
4 Roast Turkey A favorite meal for the Holidays. This is just a small collection of pictures, but they may fit the bill for your projects.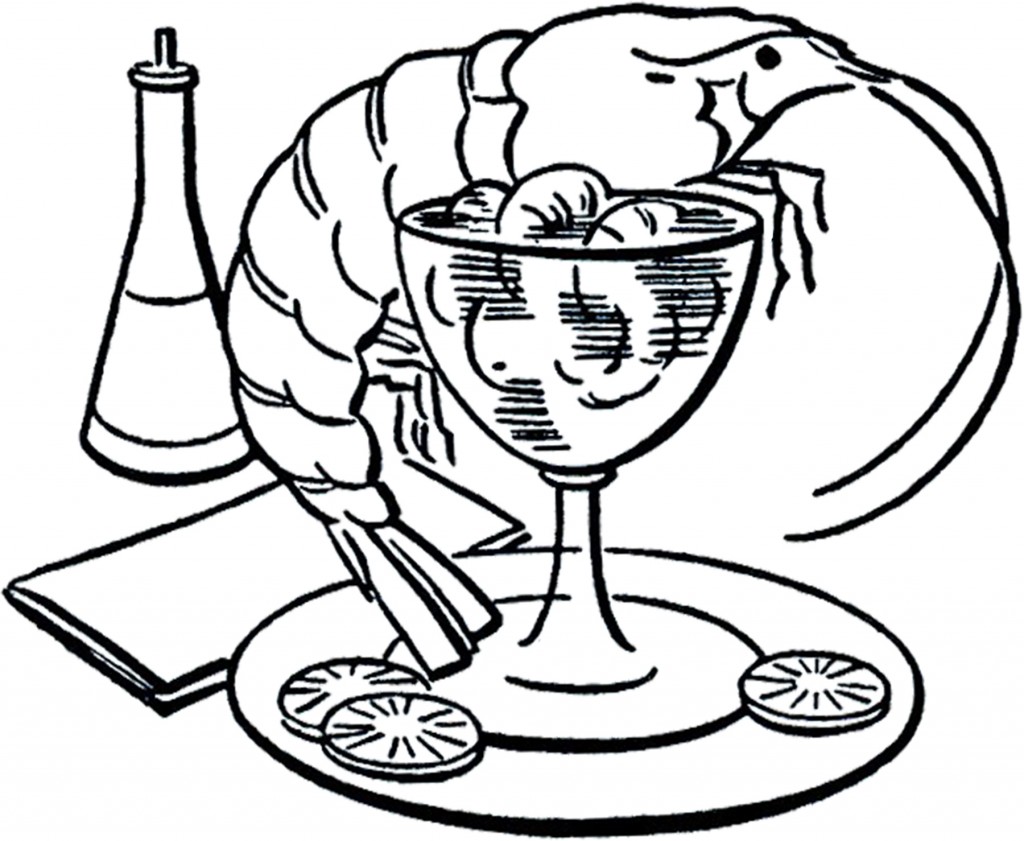 2 Shrimp Another small size collection, this one includes some fun vintage options for this tasty seafood delight.
5 Lobsters In this set you'll find black and white Lobster pictures, a Red Lobster and a even a Lobster shaped fishing lure. So cool!
Snack Food Clipart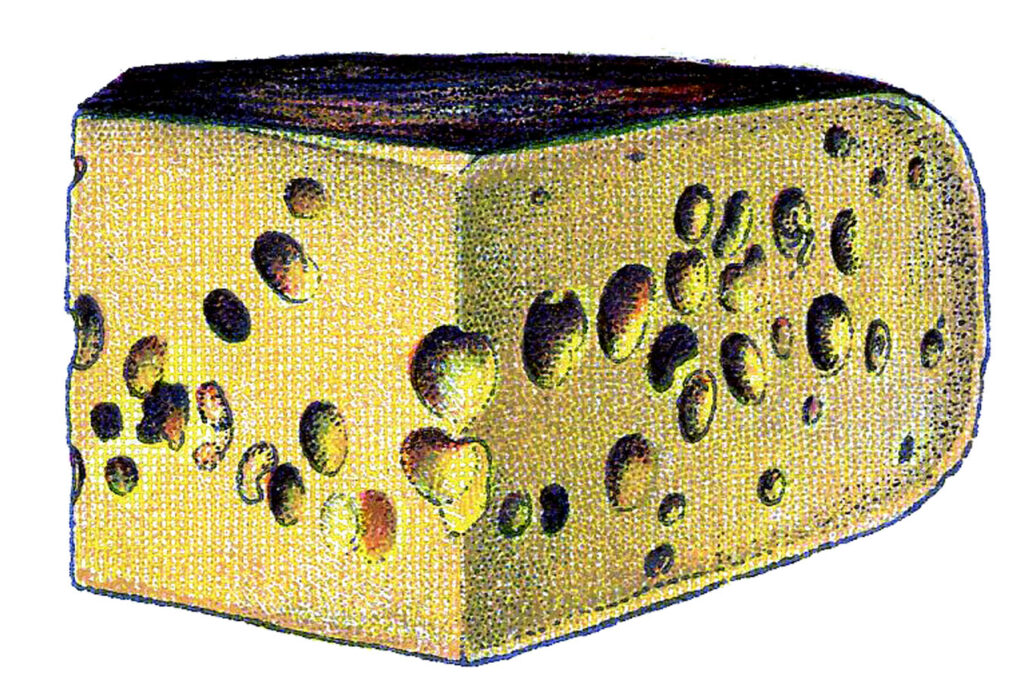 6 Dairy Images We can't forget our Dairy Farms that bring us so many tasty and creamy goodies! On this post you will find a variety of different types of Cheese, as well as several Ice Cream related images!
2 Nuts I think a slice of cheese and a few nuts sound like the perfect snack! This set is small but includes some lovely Almonds and Walnuts.
Vegetables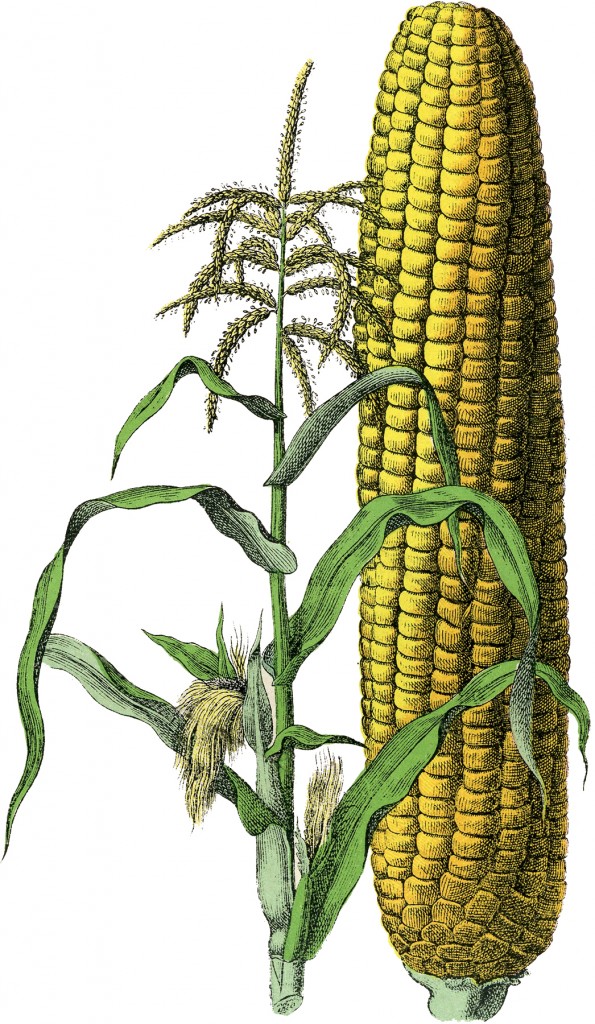 2 Corn Illustrations Another Summer Favorite! Corn on the Cob makes such a tasty side dish at Barbeques or family dinners. So sweet and tasty! There are just 2 in this collection right now, but I will try to add to it soon.