Seaside Printable Stationery
Hi everyone, it's Emily again, with a guest post for The Graphics Fairy.
Ahh the summer! I love the beach, the sand and the waves. Here are some quick and easy sea-inspired printables using one of my favorite Graphics Fairy images – the octopus!
The finished envelope is 4 1/2″ wide x 3″ tall and the notes are slightly smaller. Hope you like these!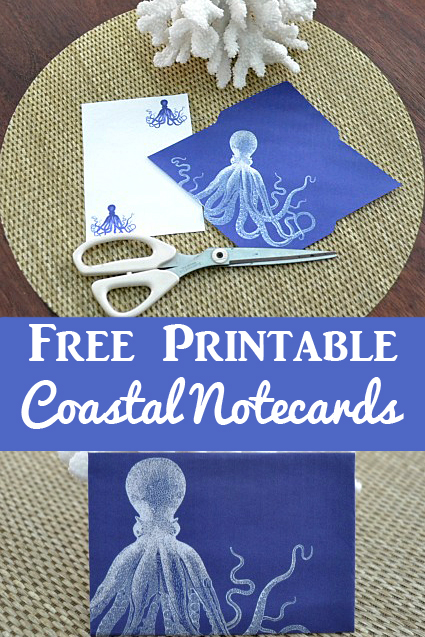 Download and print the octopus envelope and the seaside notes templates.
Cut out the note paper and envelope shapes.
Following the envelope folding directions on the template, fold the side triangles in first. Then fold up the bottom triangle (adhere with tape on the inside where all three triangles meet).
Slip in the note and fold over the envelope's top triangle. Fasten with tape, a seal, or a sticker.
And that's really all you have to do to make these super-quick and super-cute notes!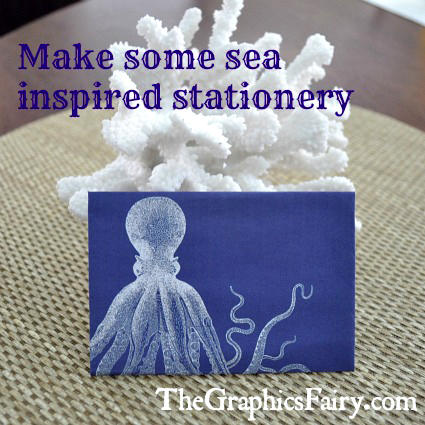 Additional Resources:
Images used for the note cards can be found here:  coral, fish, and octopus.
A post I did with some tips on how I create white images using the original black engravings.
Thanks for joining me today!
Emily