Selective Embossing Technique for Papercrafts
This marvelous Papercraft Technique tutorial was originally written by Heather Tracy. It's been stuck back in the archives for way too long, as we first published it about 6 years ago! Although I have to say it seems like just yesterday … where in the heck does the time go? Anyway, we have updated it a bit and are sharing it again for those of you that haven't seen it before. It is still a fantastic tutorial that holds up today and should be a welcome addition to your crafting skills, if you are not familiar with it. Now I will let Heather teach you all about Embossing Techniques in her own words. I hope you enjoy it.
Hello there! It's Heather from Thicketworks, and today I'm sharing a simple but effective Selective Embossing Technique, that's perfect for Papercrafts, and it's very versatile as you can use it to enhance any graphic image that you like! I think you will find that you can create beautiful designs that really pop with this method. I have the full step by step tutorial, including instructions and supply list below. There are lots of photos to walk you through the steps and several different examples to spark your creative juices. I think you will find this method to be quite addictive actually and it's a wonderful way to add an extra elegant touch to a special card, gift tag, or whatever you like.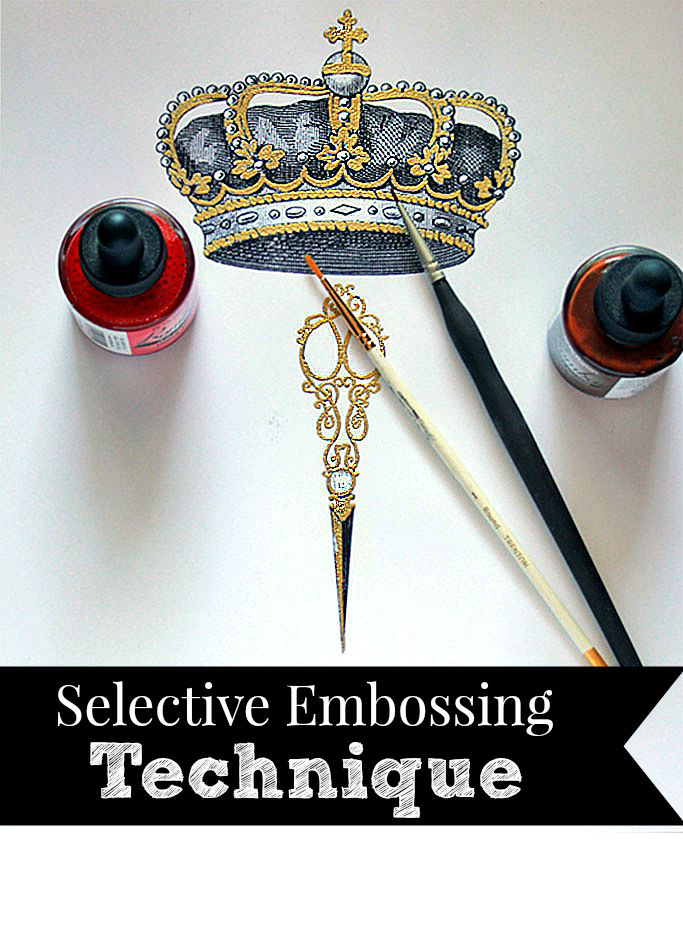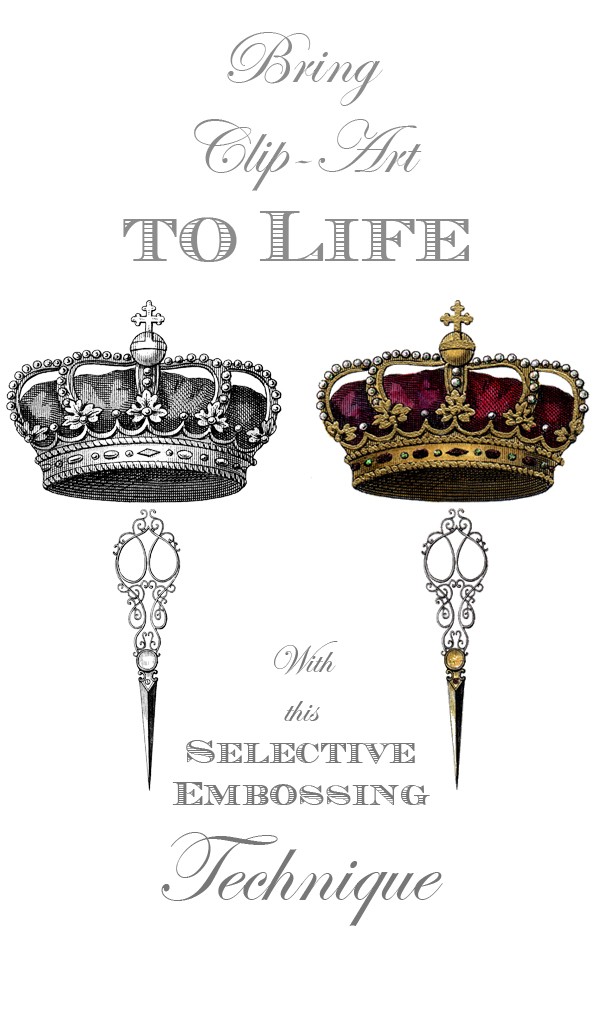 Selective Embossing Technique Supplies
To get these effects, you'll need a few supplies:
Your favorite clip-art images printed in fairly large scale on basic cardstock (I recommend laser prints to ensure that wet media doesn't ruin your print)
Here are the fantastic Graphics Fairy Images used in this post:
Here are the Embossing Powders used in this post:
A heat tool
An anti-static embossing pouch
A small scoop or spoon
Fine tip paint brushes
Your favorite inks – I like Bombay Inks, Distress Inks, and DIY Spray Inks
Your favorite glitter glues
Instructions for Metallic Embossing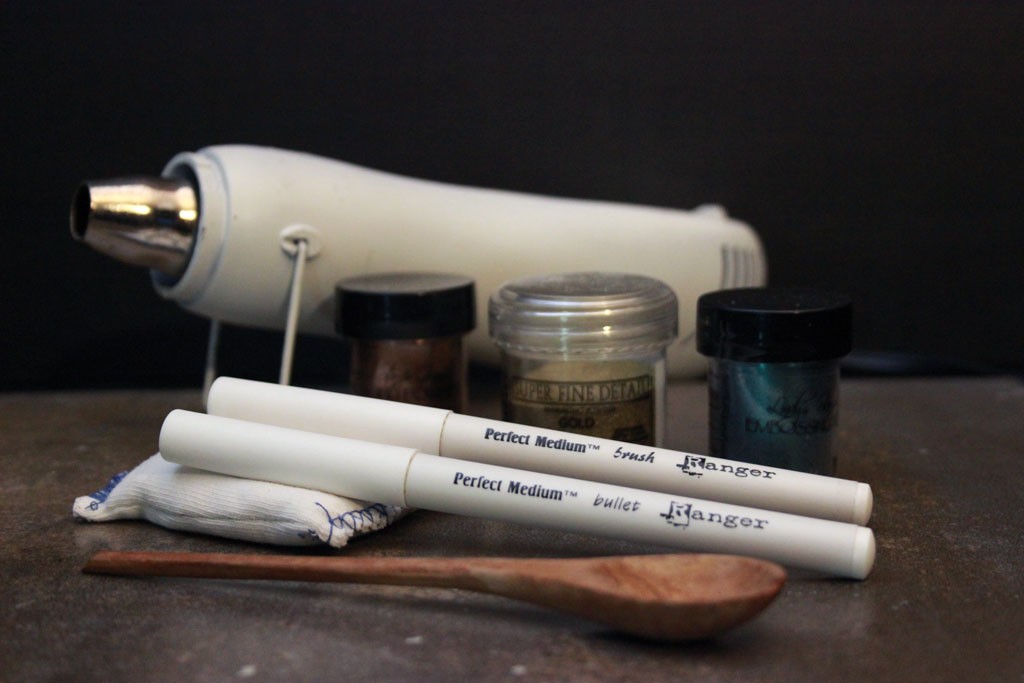 Step 1) Gather up your favorite printed clip art designs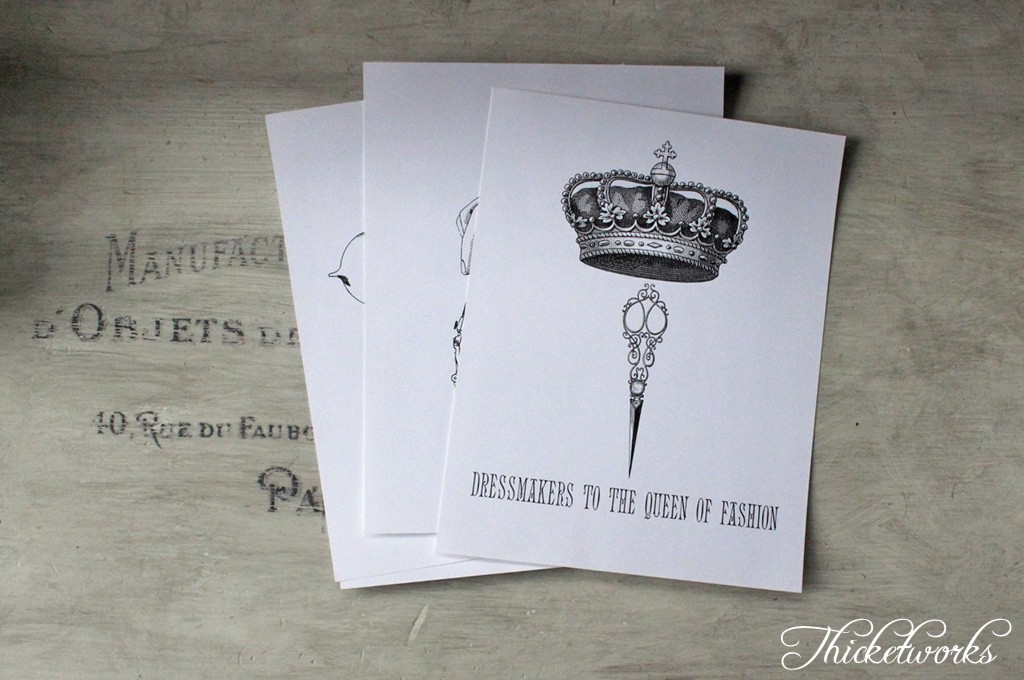 Step 2) Swipe the surface of the cardstock with an anti-static pouch (this prevents tiny particles of embossing powder from adhering where you'd rather they didn't). If you don't have an anti-static pouch, try using it a used dryer sheet instead. Make sure it's used, and not new, or it will have the opposite effect!
Step 3) Select the area of the design you want to emboss, and use your Perfect Medium Pen to fill that section with Perfect Medium. This is the 'glue' that your embossing powder will stick to. The Perfect Medium is colorless, so it can be a little tricky to work with.
Note: If you will be embossing large areas of the design, work in sections: complete your embossing process on one area, then move on to the next. This will prevent your Perfect Medium from curing before you have a chance to cover it with embossing powder.
Step 4) Spoon a generous amount of embossing powder over the Perfect Medium before it dries: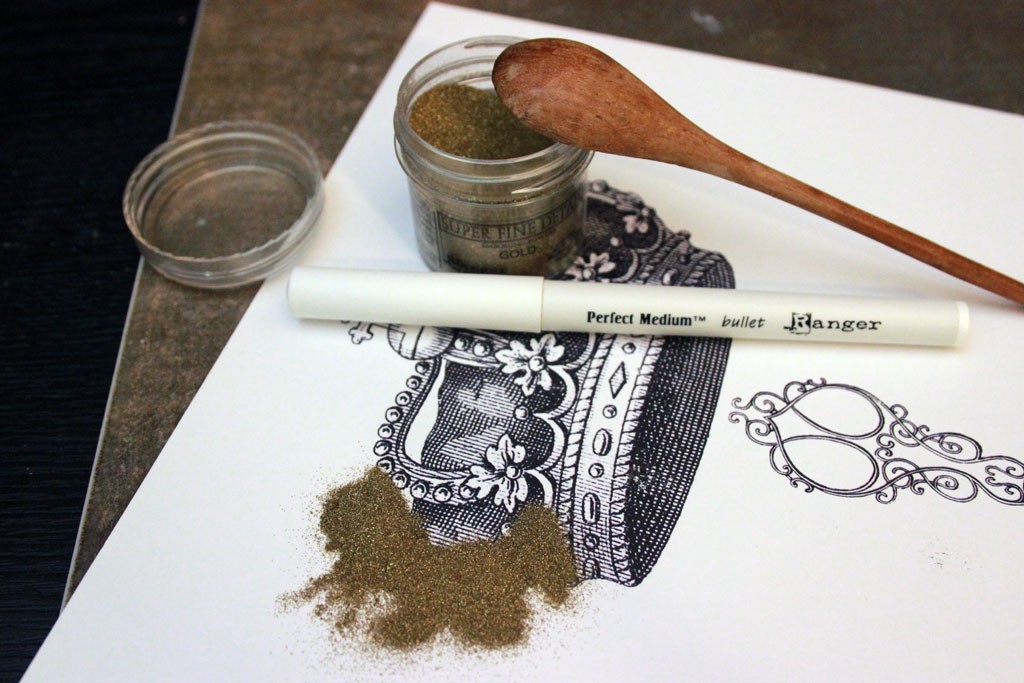 Step 5) Return the excess powder to the jar, so that you can reuse it in other projects. If you are happy with the placement of the powder, then melt the powder with your heat tool. If not, use the tip of your fingernail to wipe away the powder you don't want, then melt away.
Embossing a design in small sections: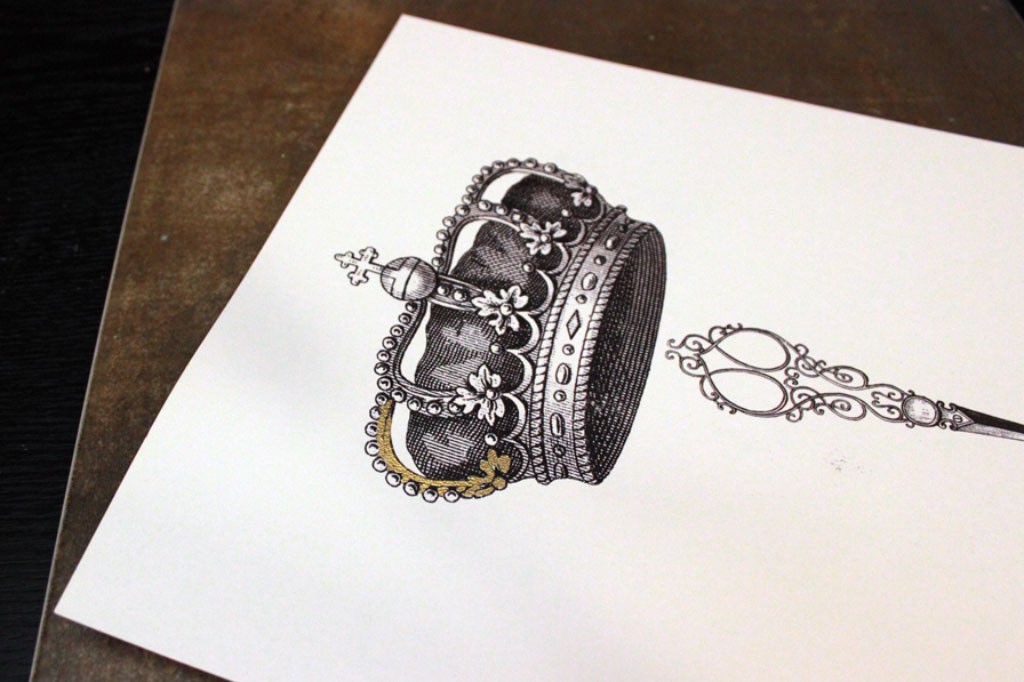 Step 6) Continue applying Perfect Medium and embossing powder, then melting each area until you have completed the design. Such a beautiful effect right?!
Step 7) At this stage, you want to carefully brush your inks onto the areas that you wish to color.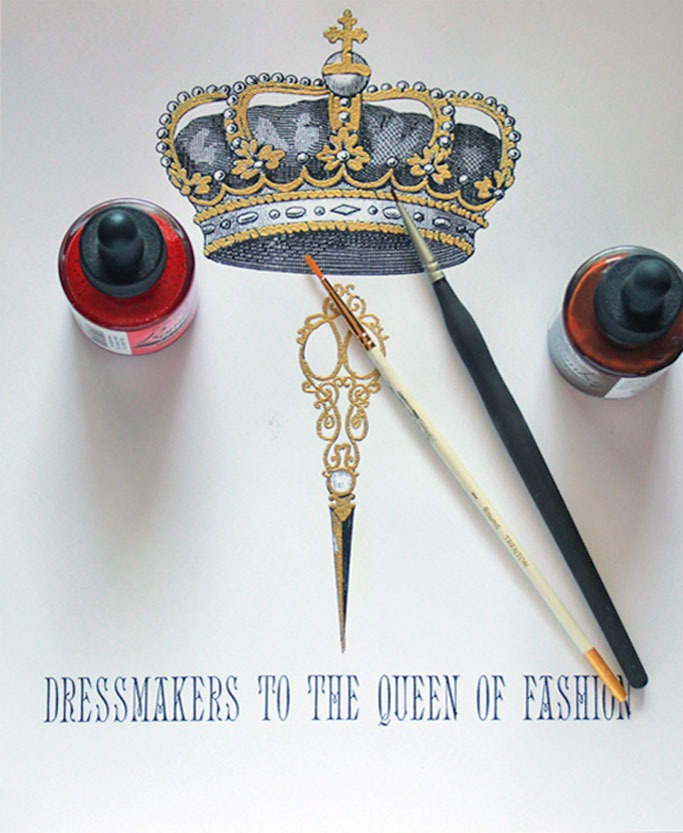 Step 8) The next step is to add dots of glitter glue wherever you want a touch of bling.
And that is it! It really takes very little time, and the results can be quite striking as you can see below: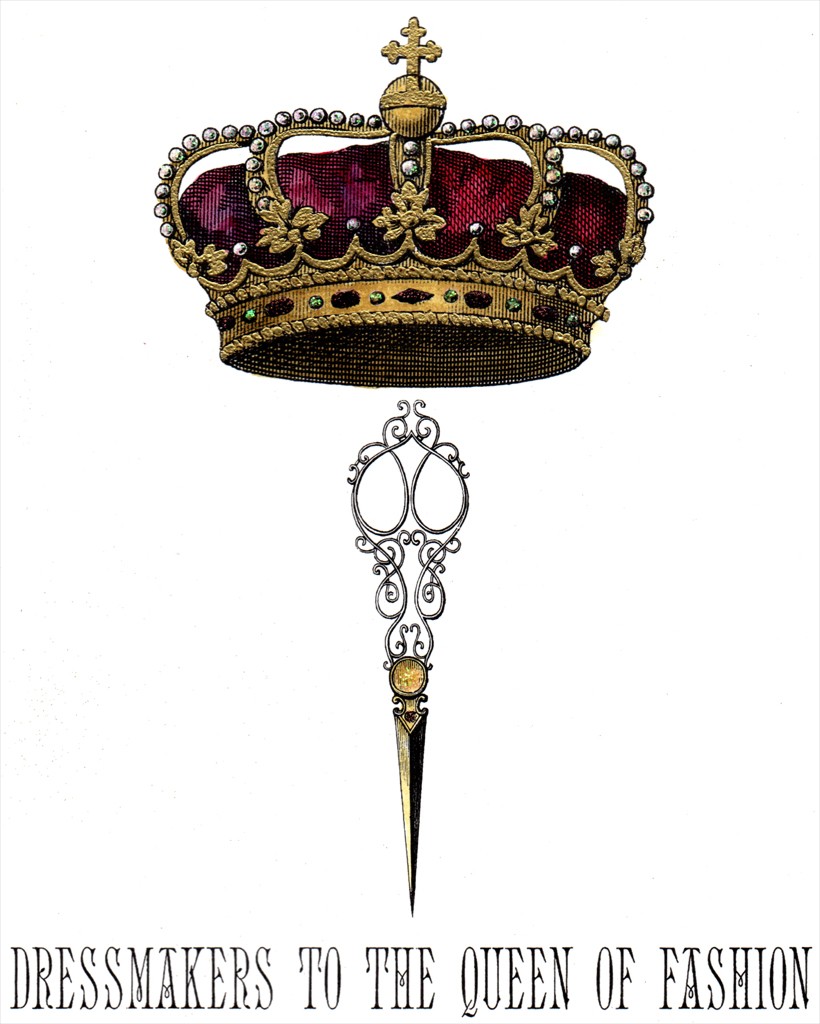 How gorgeous right? That Crown image looks to be fit for a Queen now, with all that metallic goodness!
Simple designs can also be quite effective, see the example below: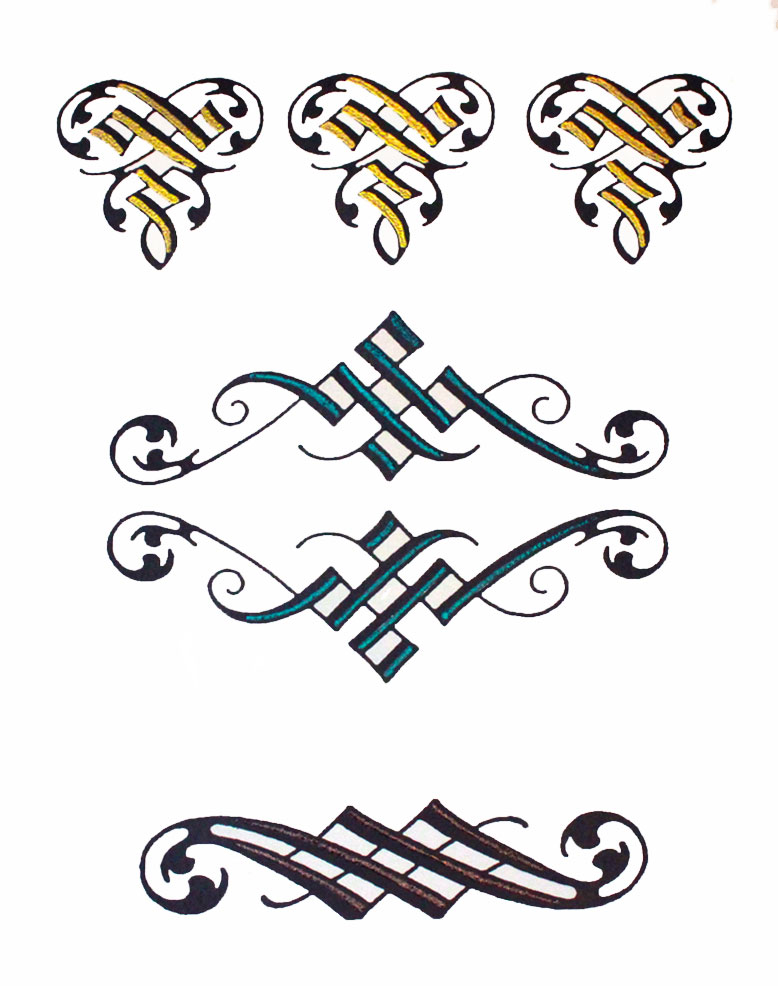 Create a collage, and go all crazy with this technique if you like!
This design was enhanced in several different stages:
First, the lenses of the spectacles were colored with inks. Next they were followed by adding 2 layers of Ultra Thick Embossing Enamel to protect the color.
After that, the areas that are white were coated with 2 layers of Ultra Thick Embossing Enamel, to create a resist. And then Finally, some DIY Spray Inks were splattered everywhere! I'm quite pleased with the final result and just goes to show how far a little experimentation can take your projects. Don't be afraid to try things!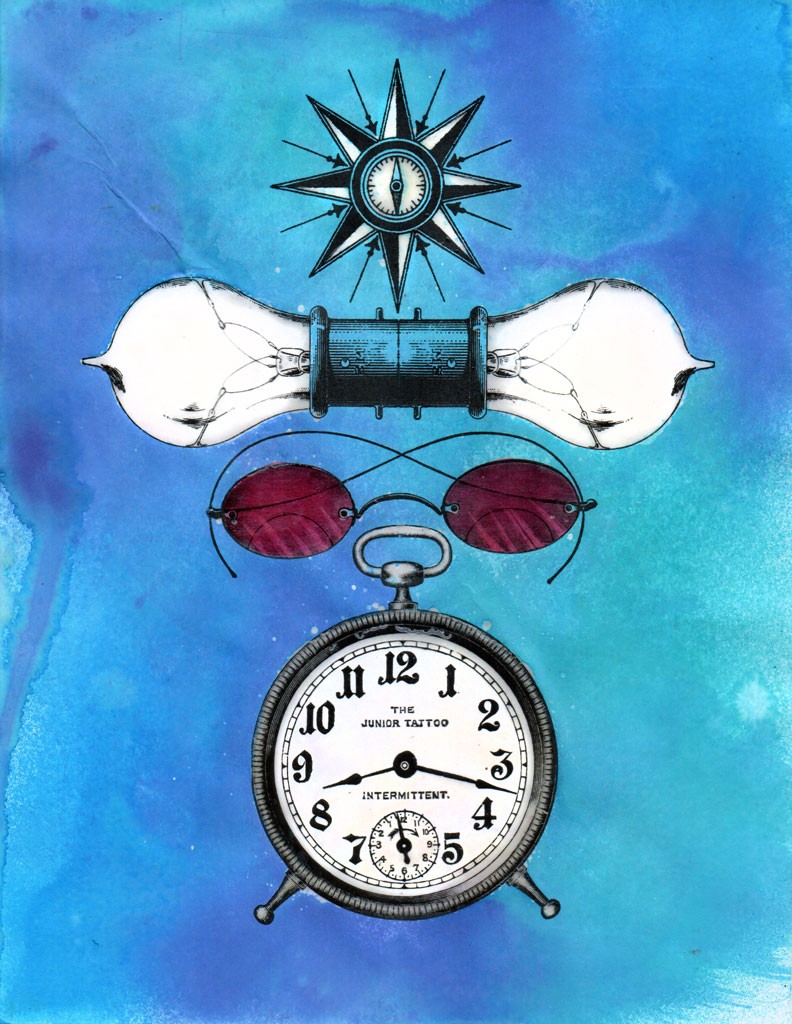 This final design was embossed only on the compass prior to coloring it with some DIY Spray Inks, watercolors and some Distress Inks: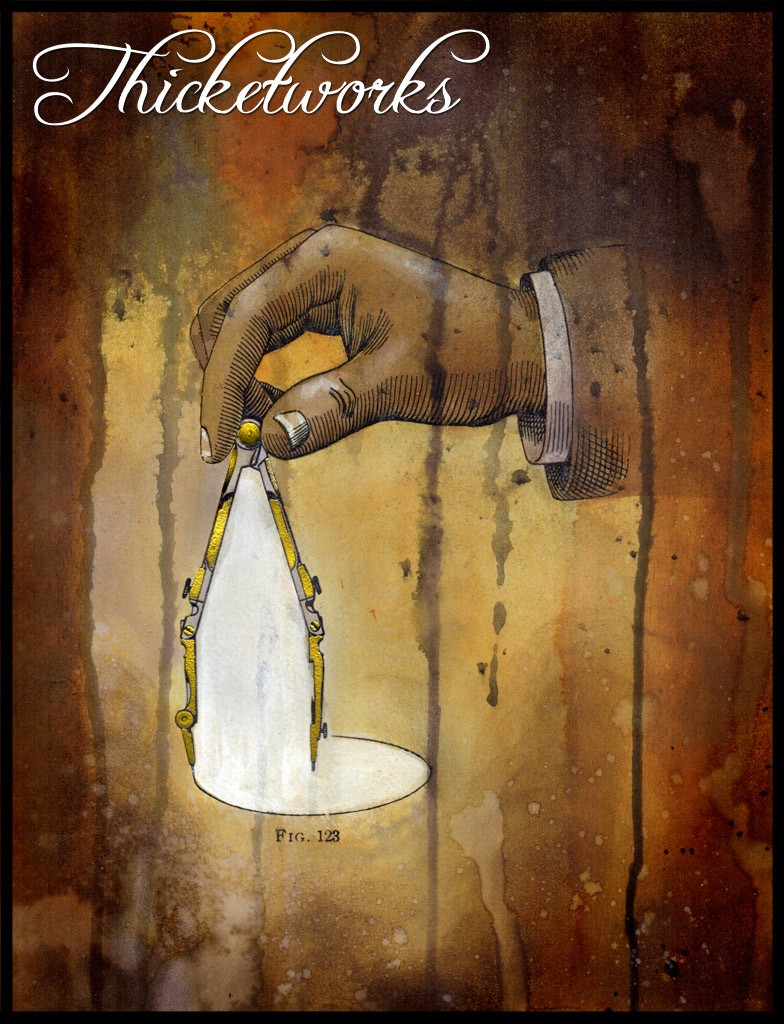 I love using Selective Embossing to enhance printed graphics! Add it to your Artistic Arsenal, and create distinctive and eye-catching images in no time! If you like these types of Papercraft projects, then please check out my post on 7 Distress Ink Techniques Click HERE, as these additional methods pair up well with the ones in this post.
Thanks for joining me for this fun technique demo. If you enjoy quirky creative techniques, stop by Thicketworks and join the mayhem!
Take Care,
Heather
Hello! Are you new to The Graphics Fairy? Welcome, we're so glad you're here! Browse around to find thousands of Stock Images that you can use in your projects or designs! We post new Vintage images every day, as well as projects and DIY's too! Need more info about this site? Try my FAQ page.