Shakespearean Ladies Junk Journal
Hi guys, once again we are introducing another one of our Design Team members… Lynne, from Mockingbird and Main is with us today, to share her creation with you! Each week we are featuring another Junk Journal, created by one of the Designers on our team. Each of the designers has been given the task of using images from our Premium Membership Site, to give you inspiration for your own journals. We are doing a blog post each week showing the photos of their finished journal as well as, Video tours of their projects. Are you ready to be inspired?!
And now I will let Lynne tell you about her gorgeous project in her own words…
Hello everyone. It's Lynne from Mockingbird & Main. This week I am sharing my first design team project for The Graphics Fairy. I am really excited for you guys to see this journal!
Using images from The Graphics Fairy Premium Membership I have created a junk journal that I am calling Shakespearean Ladies & Tattered Lace. I must admit I have been a little obsessed with the Shakespearean Ladies bundle for some time now and I was thrilled when a second bundle was recently added to the Premium Membership.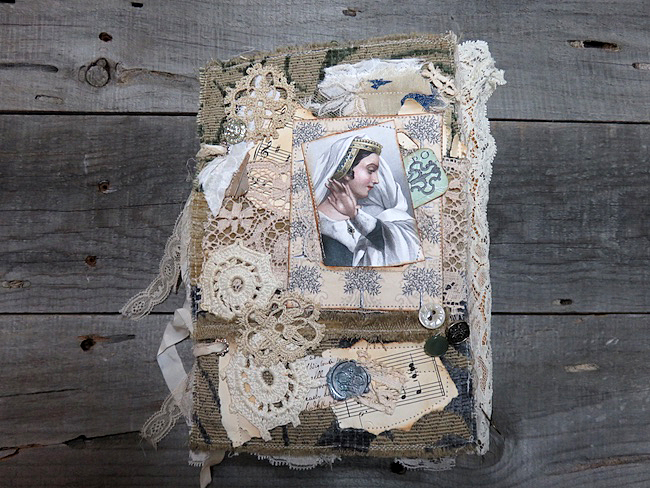 I didn't think it possible, but the images are even more gorgeous than the first. So of course I had to use some of those ladies as well.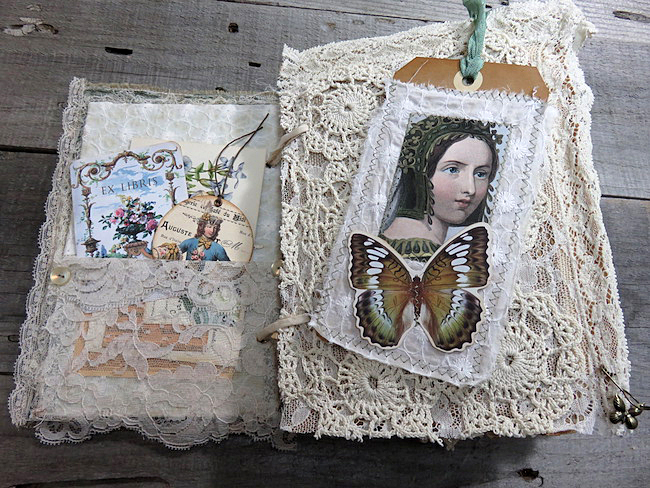 I wanted the journal to have a beautiful & feminine style as well as a vintage & well loved look. I have done quite a bit of layering and collaging using vintage laces & fabrics along with book pages and decorative papers.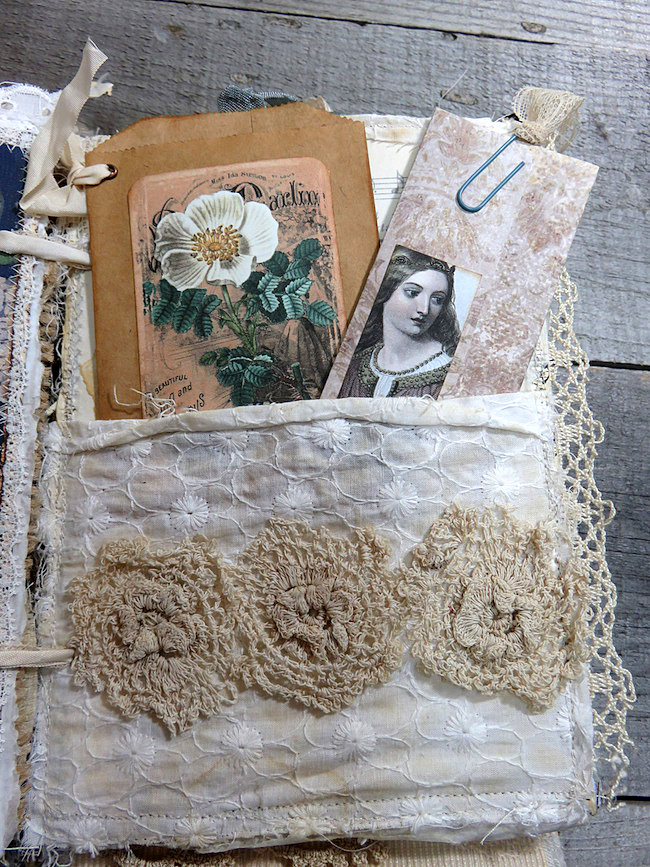 I've also loaded the pockets with lots of removable journaling ephemera and and a couple of mini journals. I had to create a few secret pockets too (a favorite of mine).

Although this journal has just 8 pages (16 front & back) and 2 inside cover pockets, it is jam packed with room to spare for all of your keepsake ephemera.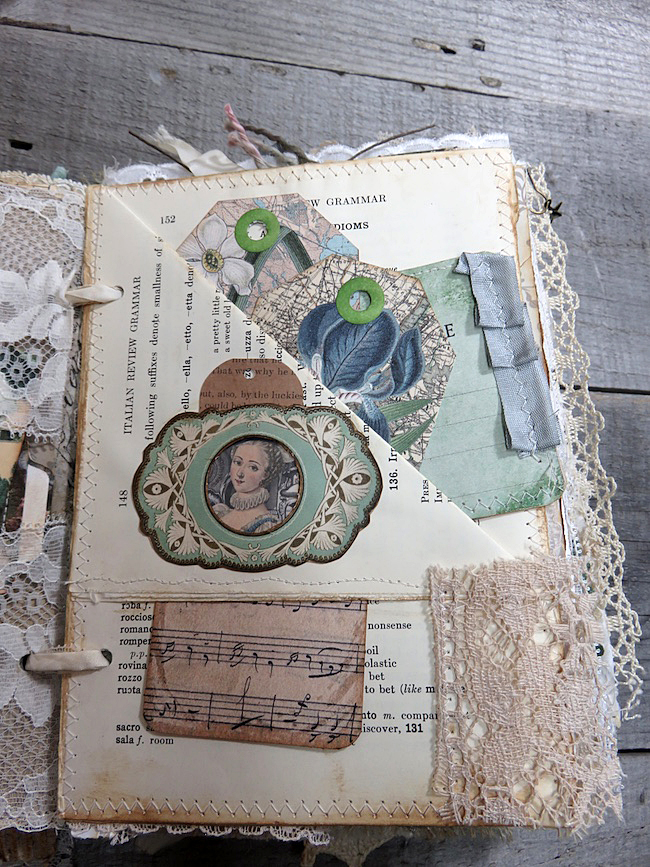 Thank you so much for taking the time to check out my September design team junk journal project.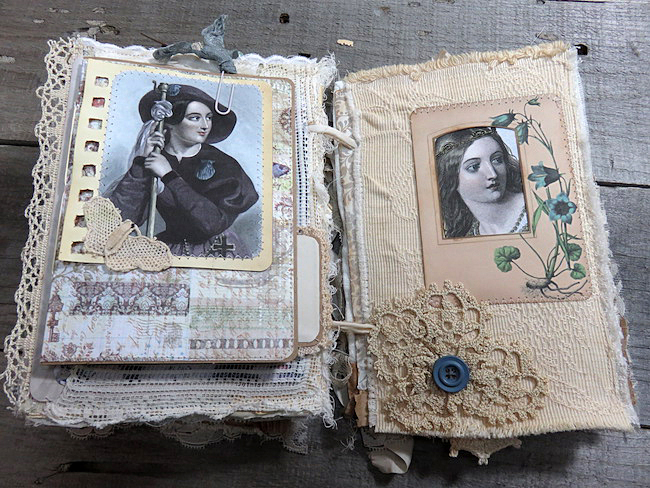 You can see the full flip through video below, if you like…
I hope you do take a peek so I can show you a few ideas using Graphics Fairy printables in unexpected ways…
See you again next month. Take care and happy creating!
Lynne
My journal creations are offered in my Etsy shop:
lynnemorgado.etsy.com
Please stop by and see me on Instagram:
@mockingbirdandmain