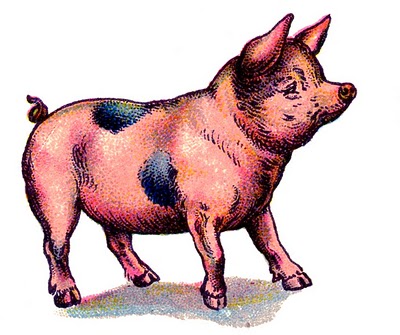 Click on images to enlarge
Once again, it's
Thursday
so that means it's
request day
here at TGF!
Here's what I found for you this week:
Sandy B
asked for a
cute pig
. The one above comes from a
Victorian children's game
.

Annie was hoping for a Woodcut image of Birds with a Nest. I have to confess, I'm not positive if the one above is a woodcut or not, but the book it came from dates to the early 1860's so I think there's a good chance that it is. Either way it's very sweet, don't you think?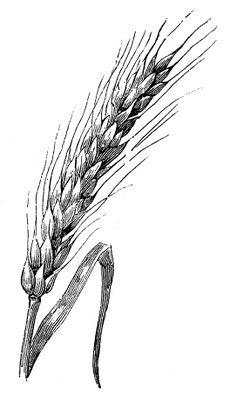 Bonnie requested sheaths of wheat. So far all I found was a sprig of wheat ( hmm …does wheat come in sprigs?). I think it's gorgeous though and could be a highly useful image. I'll keep looking for sheaths Bonnie!
Mares had a wish for a Ladybird or Ladybug. I thought this one would be super easy to come up with, but I'm afraid I'm sadly lacking in the Ladybug department. I did find this one in an old newspaper and I colored her a bit. I will continue to look for more of these as well, hopefully one that's a bit more colorful will turn up!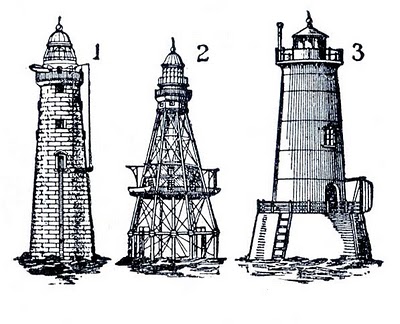 Teri had hopes for some nautical images. I came up with this trio of cute Lighthouses from an antique dictionary.

And lastly Linda was hoping for a graphic of a Grandmother and a baby. I found this 1920's photo in an old baby book. Grandma looks pleased as punch, but the baby looks a wee bit grumpy!
Well, that's all for this week. Do you have a request for an image? If so please leave it here in the comments section of my Request Day post, and then check back on Thursday to see if I found your requested image (Sorry but I can't fill every request, I usually pick a few each week). Each week I go back and check under my Thursday posts to find what your looking for, it's so much easier for me that way. I'm afraid I'm a very disorganized Fairy, so please, please please Do Not email requests to me, I most likely will loose it if you do. So sorry but I'm a complete mess when it comes to email! I'm afraid they're just aren't enough hours in the day to answer them all, and then I feel horribly guilty.
P.S. Don't forget to use the search box here on my blog, you might find that the image you want is already here!
Share