400 Free Vintage Halloween Images
Yes, I realize it's a bit early, but this post needed a serious overall! This is a huge list of some of my favorite & most popular Vintage Happy Halloween Images, grouped in one post. These Vintage Halloween Art Pictures are perfect for your spooky holiday crafts and party decorations. There is something for everyone in this list, from charming old postcards, to creatures that will make you squirm.
This list includes Halloween Clip Art for everything from vintage pumpkins, creepy crawly bugs, serious owls and ravens, frightening bats and rats, witches, to morbid advertising. You'll be sure to find something that you can use to Craft up the perfect Halloween Holiday! Each listing below has a link in it, just click on it to get to the post and grab the graphic!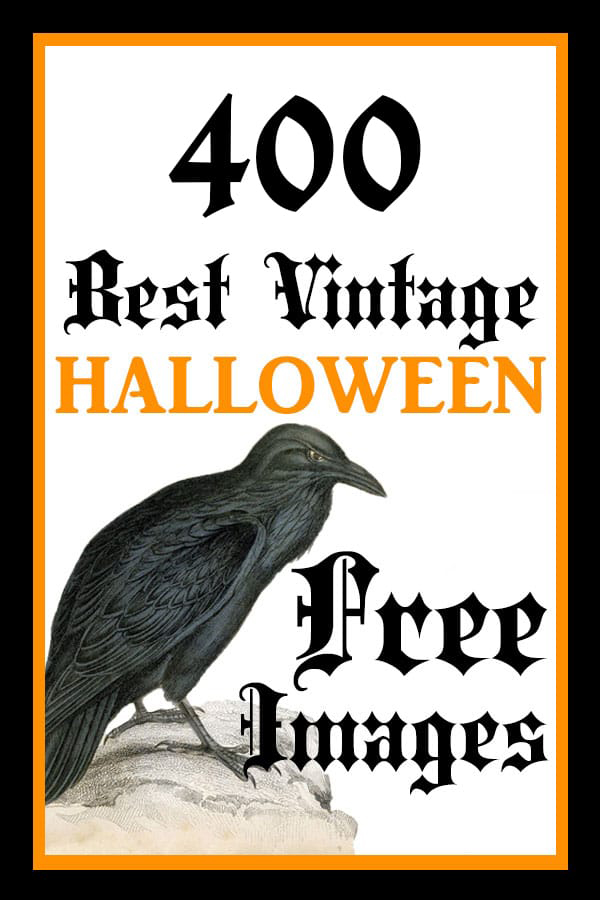 Crows, Birds and Owls Halloween Pictures
This set includes our favorite Halloween Pictures of Birds. Included are Owls, Crows, Birds of Prey, Ravens and more!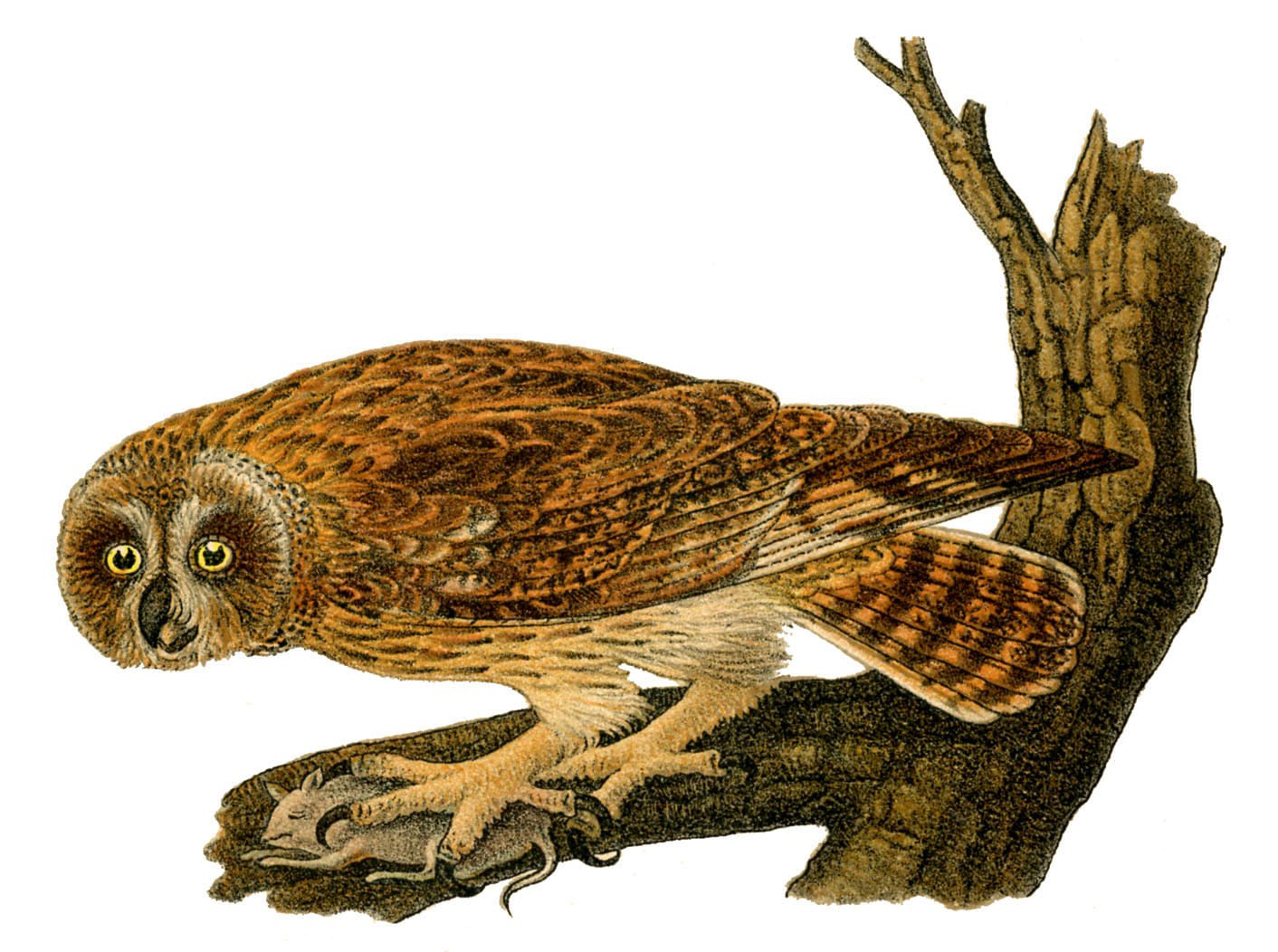 30 Owl Images  This is a huge set of amazing Owls! Included in this set is an Owl that landed on an old branch with his dinner. I just love the brown and gold tones in this image and the owl's yellow eyes in this realistic drawing. Tons more options here including a spooky Owl Silhouette and so much more!
6 Owl Prints Even more of these marvelous birds here. There are great to use as Vintage Halloween Art in your decor, just print them out and hang on your walls!
9 Crows These Crow Vintage Halloween Images are nice for adding a spooky touch to your home with out it being overly scary. These are all realistic Natural History images.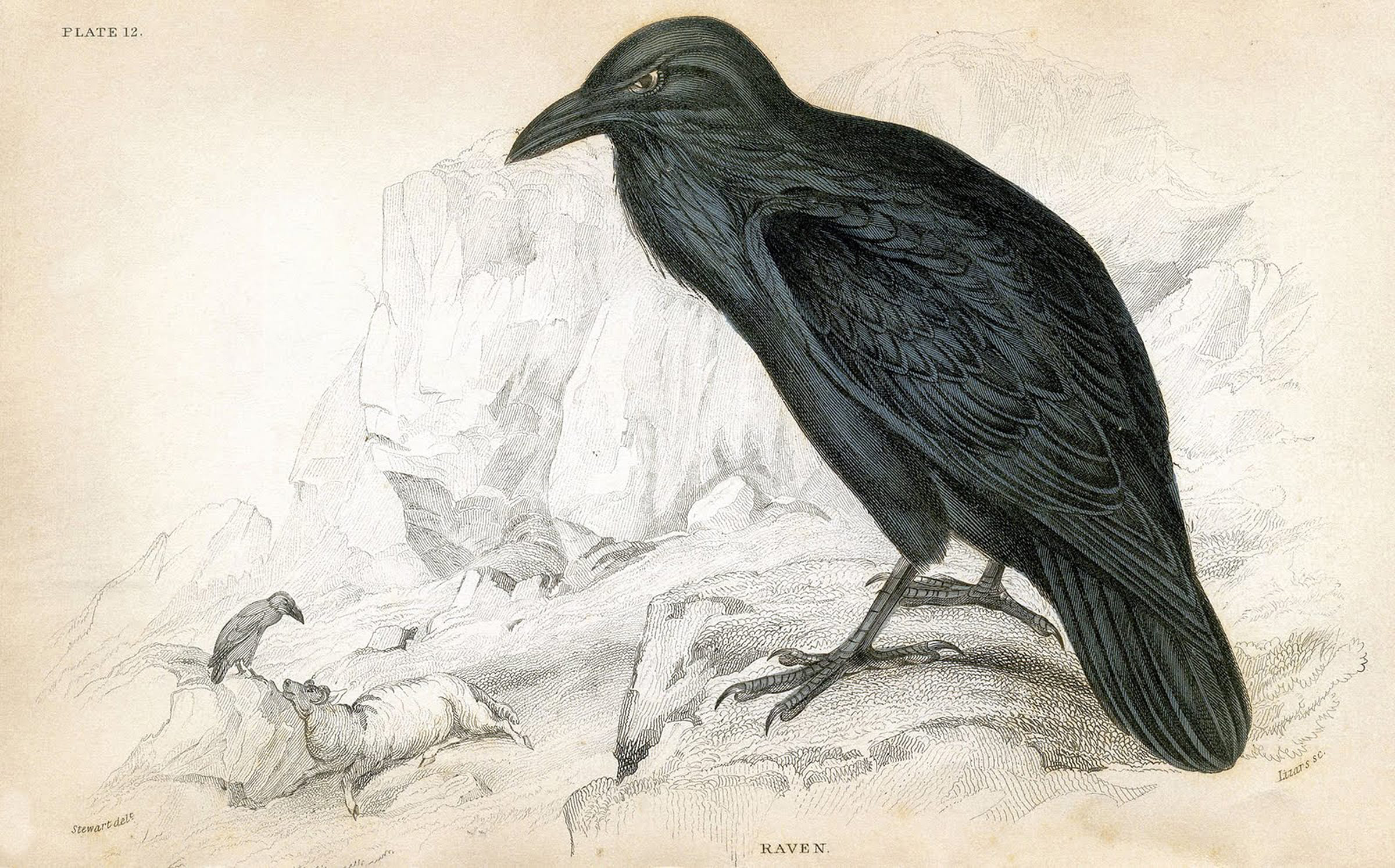 1 Raven This is a set of Natural History book pages included the Formidable looking Raven that you see above! He's one of our favorite Vintage Halloween Images!
4 Birds of Prey Included are several Vultures and a Magpie, many of them with their prey. They are such malevolent looking creatures!
Halloween Clip Art Bugs and Spiders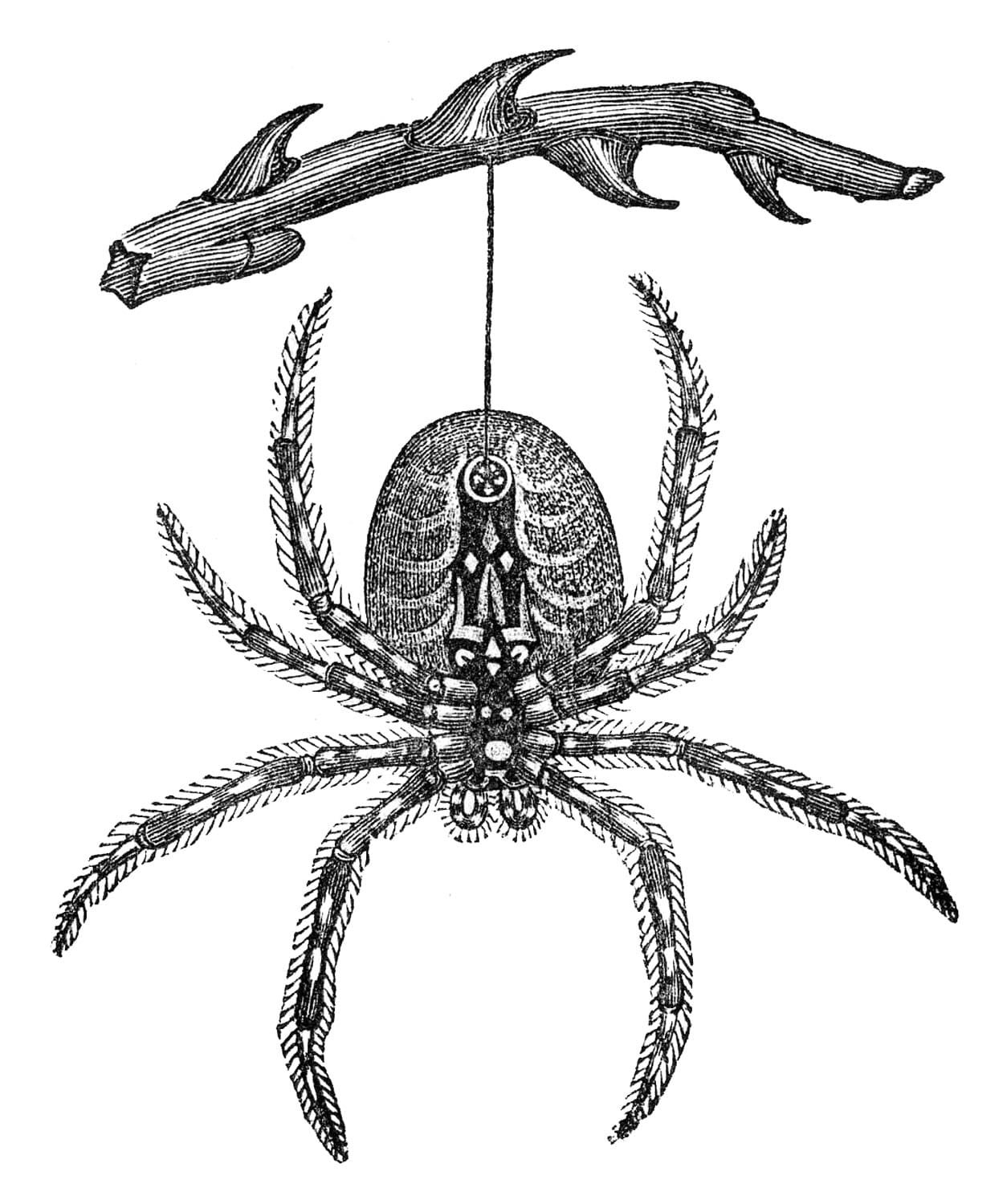 12 Creepy Spiders and Webs  This post has so many great spider images! One is of a spider in the process of making a full spider web and the second is of a very detailed spider dangling from a thorny branch (above). The full spider even has hair on his legs. Eeek! You will find loads of Spider Webs too.
7 Creepy Critters Here you will find a mix of all sorts of creatures including several bugs but also another Raven, a Snake and more.
12 Orange Butterflies  These are some lovely vintage images of Butterflies. They are not scary at all, but when you need a touch of orange for your Halloween projects these might be just the right thing!
 Vintage Halloween Images of Animals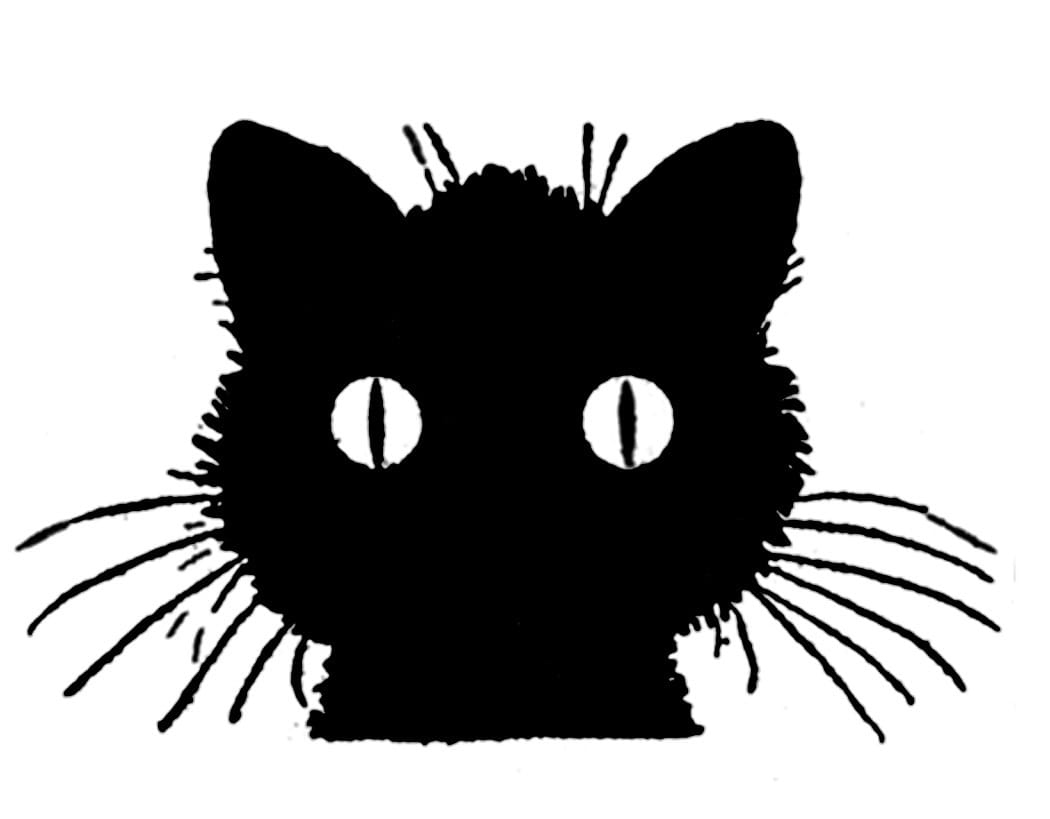 14 Black Cats of course you need some Black Cats for your Halloween crafts and this is a fairly large collection of these mysterious looking felines!
7 Mice and Rats Some of these are cute and some not so much, although I guess beauty is in the eye of the beholder. Haha!
12 Bat Images These are really cool! This is a nice collection of Vintage Halloween Art Bats. Some of these are Antique prints that could be framed to use in you spooky decor. There is even a Bat Silhouette and some very creepy Bat skeletons!
7 Dragons Do Dragons count as animals? Are they Halloween? I'm not really sure, but some of these are pretty scary so I thought I would include them. I suppose if you are doing a Harry Potter theme at your house these would work well!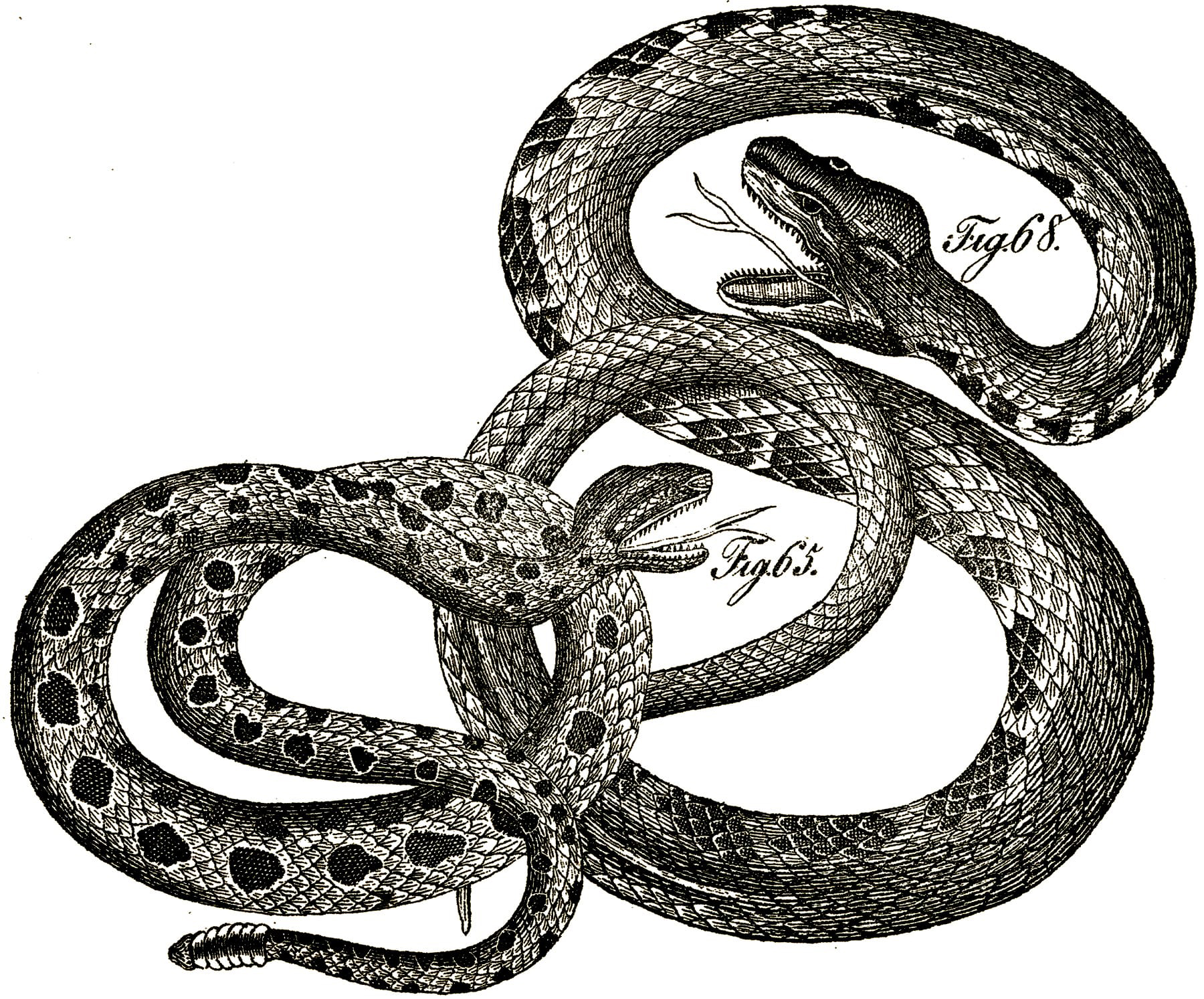 14 Snakes Also creepy and cool are these amazing Snakes that are perfect as Halloween Pictures. Most of these are early black and white Engravings from a very old book, but there is a really interesting full color Snake frame too.
Happy Halloween Images Pumpkins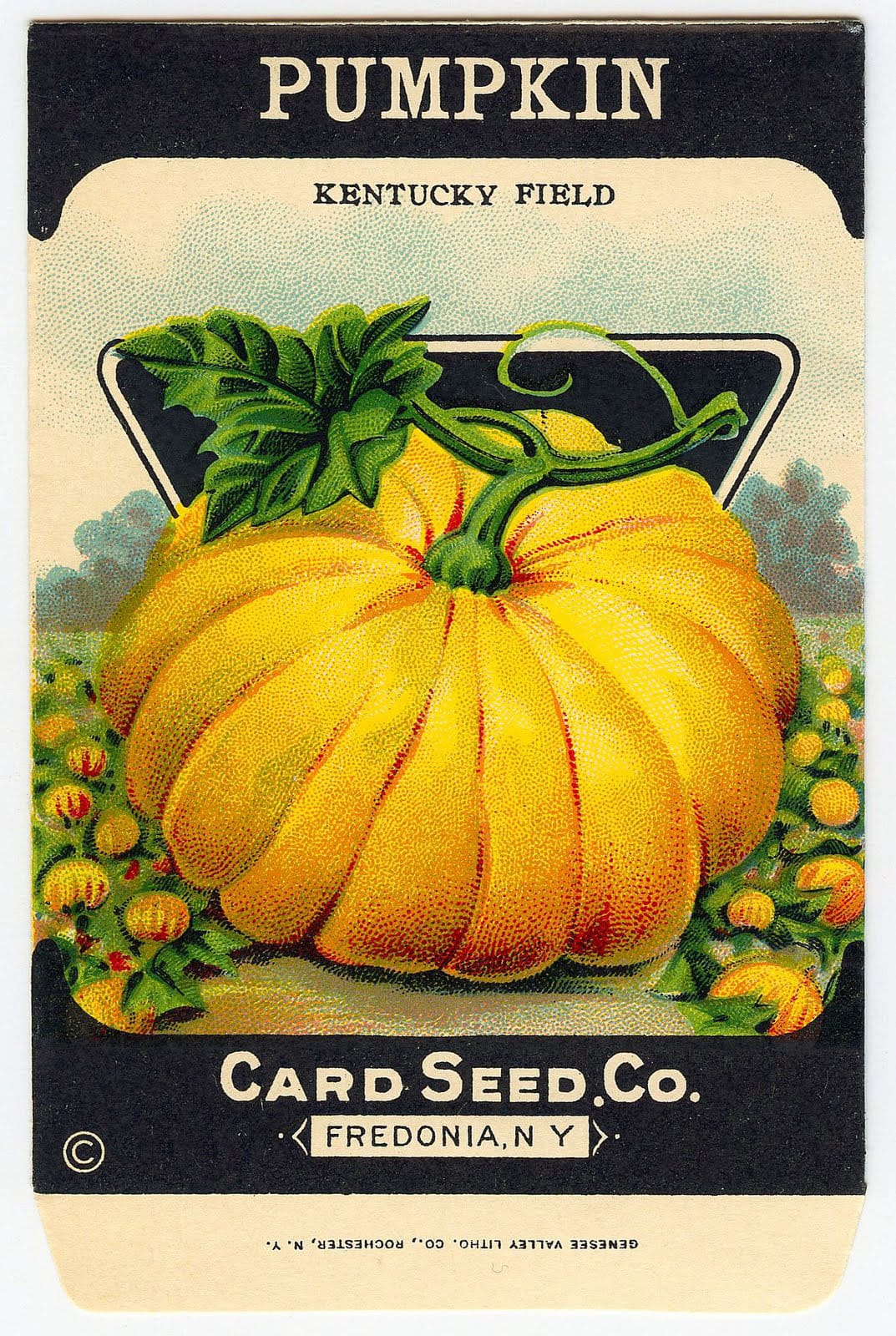 12 Pumpkin Clipart On this post you will find a wide variety of Pumpkins. Some are great for Halloween and some for Fall. There are realistic looking ones and whimsical ones too!
9 Pumpkin Head This is a fun whimsical collection of Pumpkin Heads. Some are Ghosts with Pumpkin heads and some are … people I guess? Interesting stuff!
Cute Halloween Pictures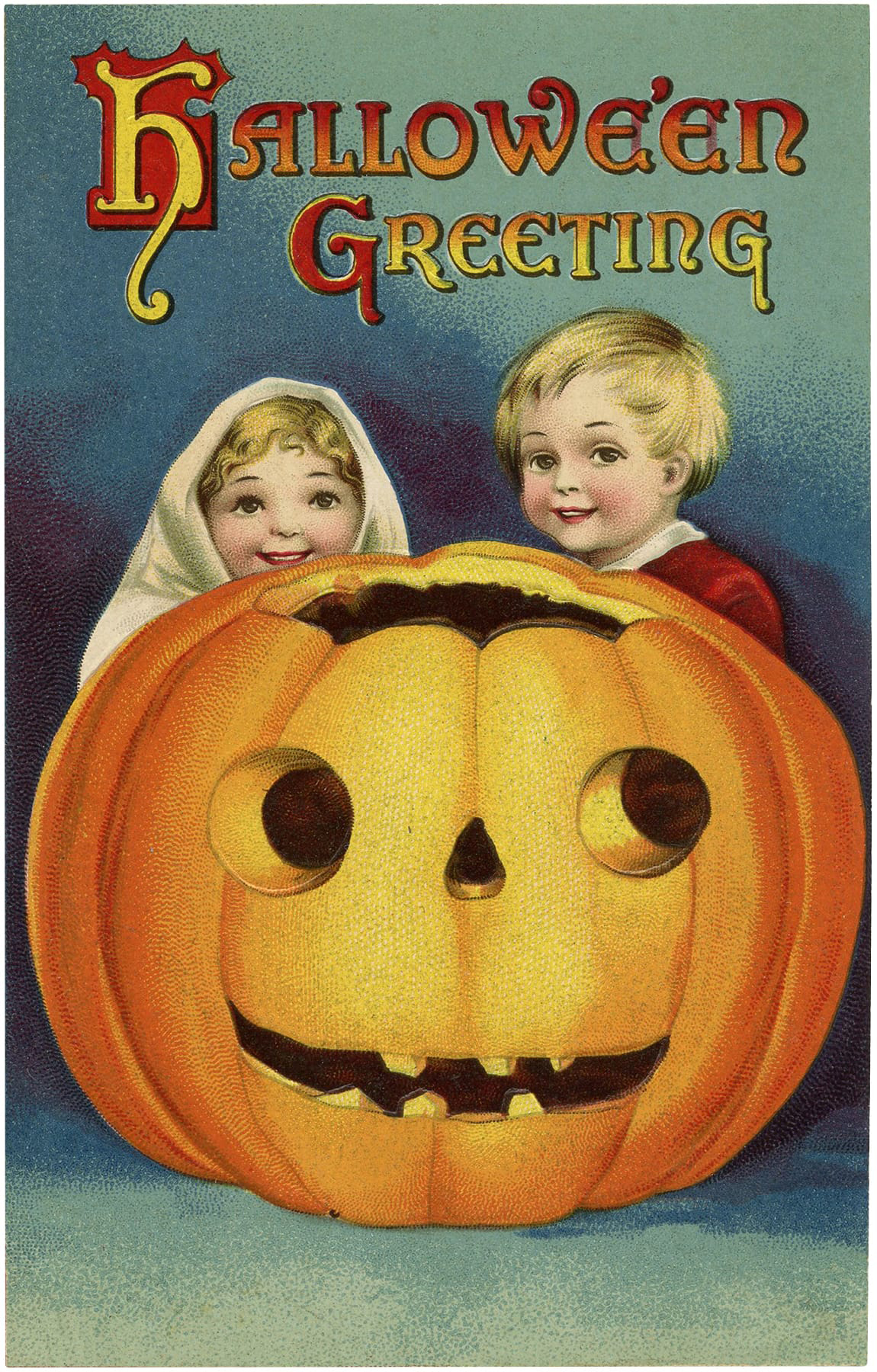 19 Kids with Pumpkins I suppose this one could have gone in the category above as well, but I'm filing them under cute as they are adorable! Most of these are Vintage Halloween Postcards that I have acquired over the years. All of them are cute kids with pumpkins and one is wearing a Pumpkin Costume!
2 Halloween Kids This is a small collection of kids that don't have Pumpkins. One is a cute Halloween party picture.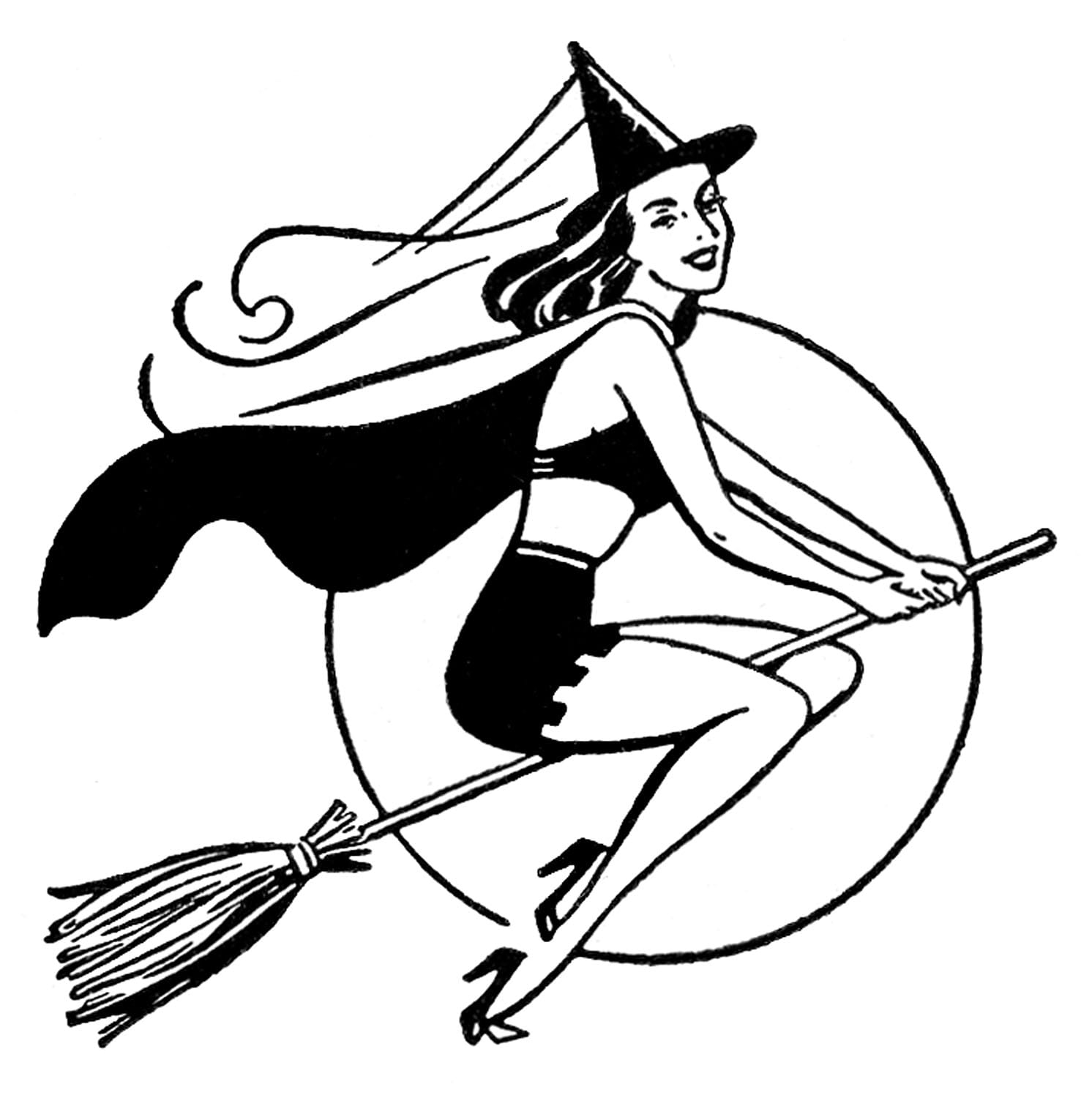 7 Retro Halloween Clipart This fun set has been very popular over the years. These are black and white 1940's cartoon like images showing pretty ladies, funny cats and cute kids!
16 Cute Witches These are the cutest Witches around! Lots of adorable Children dressed as Witches, many of them with Cats and Pumpkins. A really sweet set!
Happy Halloween Images Witches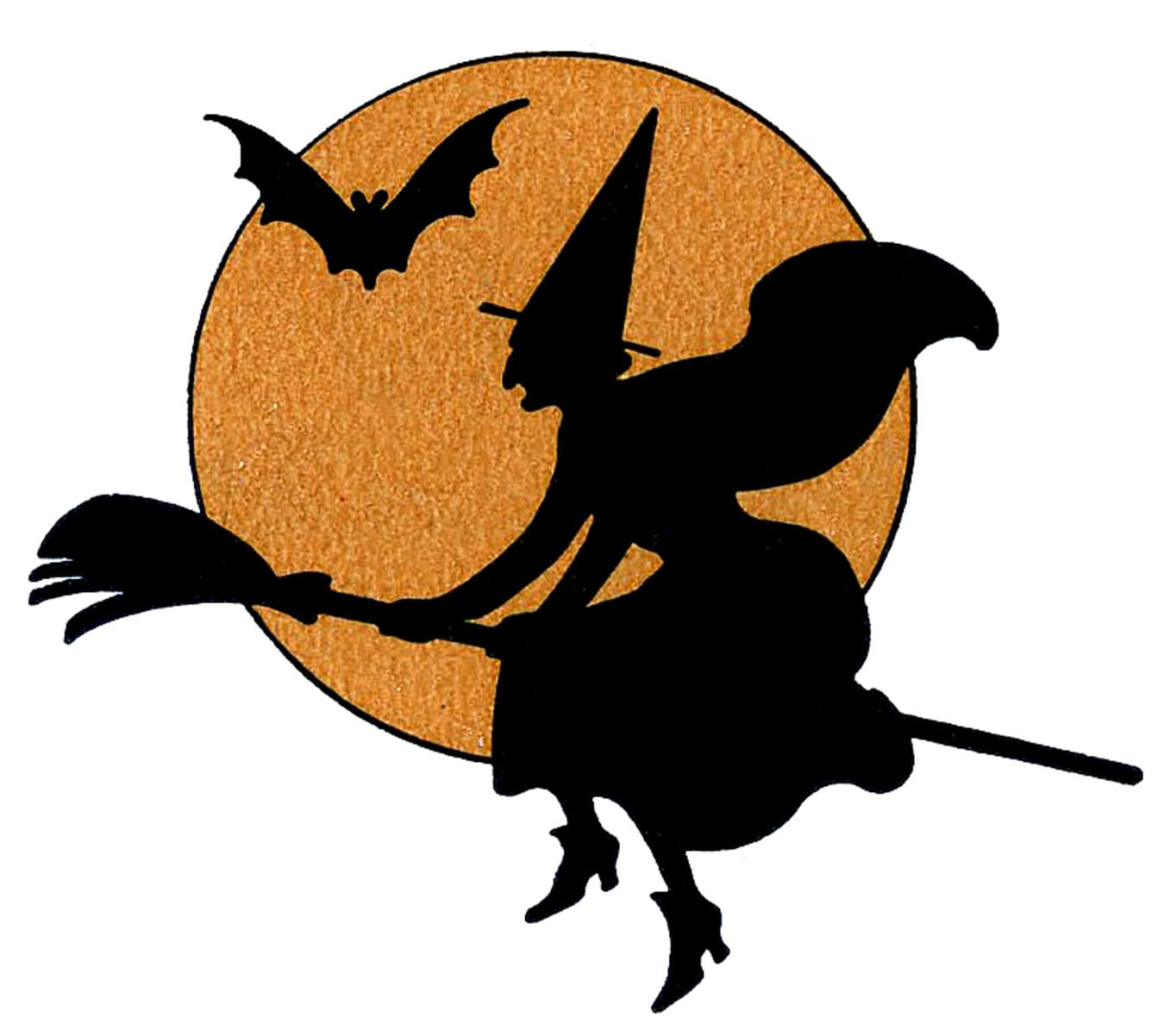 11 Halloween Witches This is a set of classing looking Halloween Witches. Included are a 1940's witch is from and old printer's book. The black and white image shows a smiling young witch with a pointy hat riding a broom in the moonlight.
9 Red Witches In this Collection you fill find Witches wearing Red outfits. These are mainly spooky looking Witches although a couple of them are more whimsical.
4 Pretty Witches Sometimes you don't want a spooky image, for some projects you might want something pretty. These ladies are perfect for your pretty Halloween projects!
Halloween Clipart People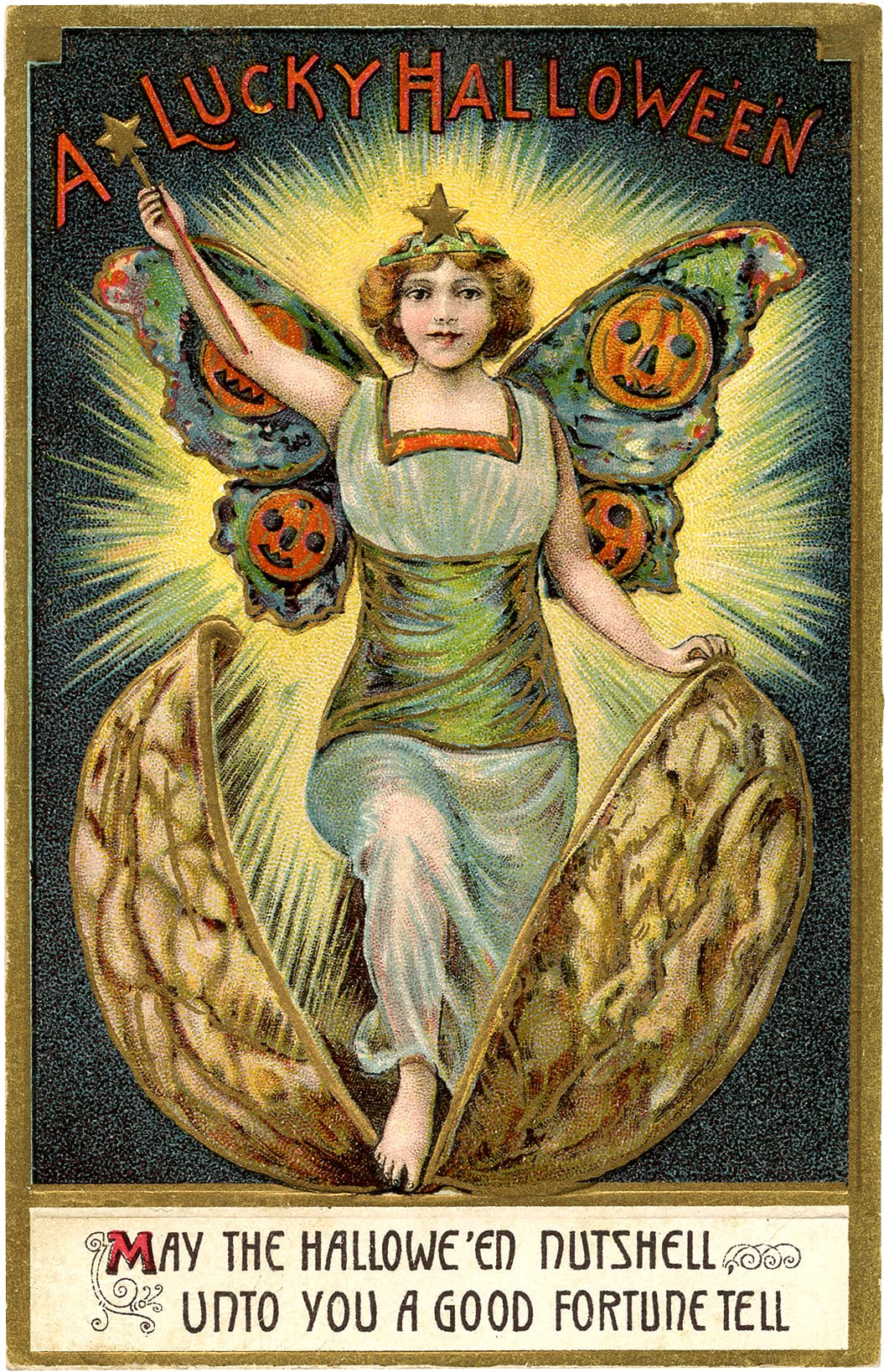 9 Mystery Ladies In this set you fill find some mysterious lady Halloween Pictures! This is a really nice variety of images that include Halloween Fairies and a very frightened looking woman!
6 Spooky-ish Photos These are some interesting Antique photos of people, some are rather unusual looking. Included is one that I transformed into an Academy for Witches.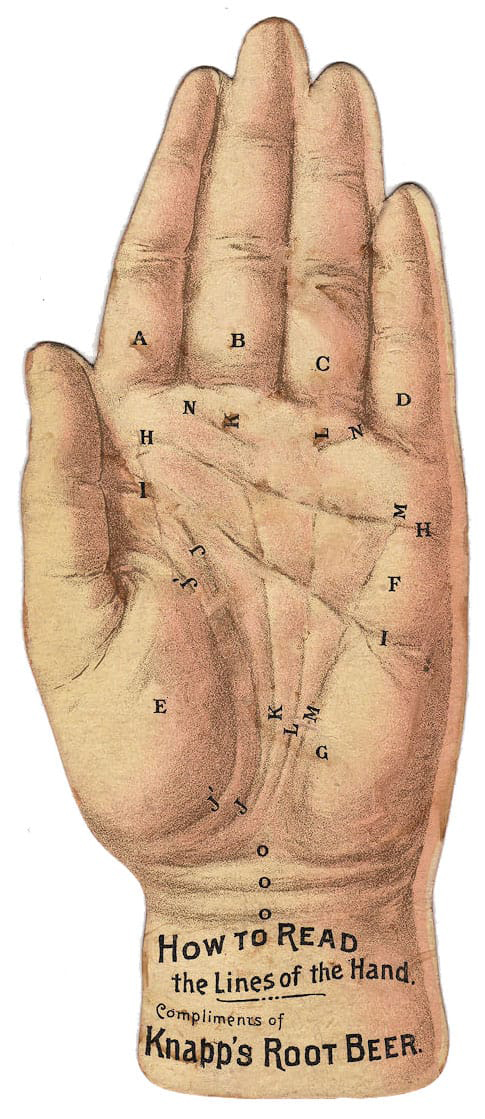 7 Fortune Tellers This collection of Halloween Graphics has some fun, and rare images, of Fortune Tellers, Palmistry Hands and even a cute Wizard!
7 Halloween Costume People These are so much fun! You will find pictures of people dressed up as Bats, a Cat, a Witch and more. Super cute!
Haunted Architecture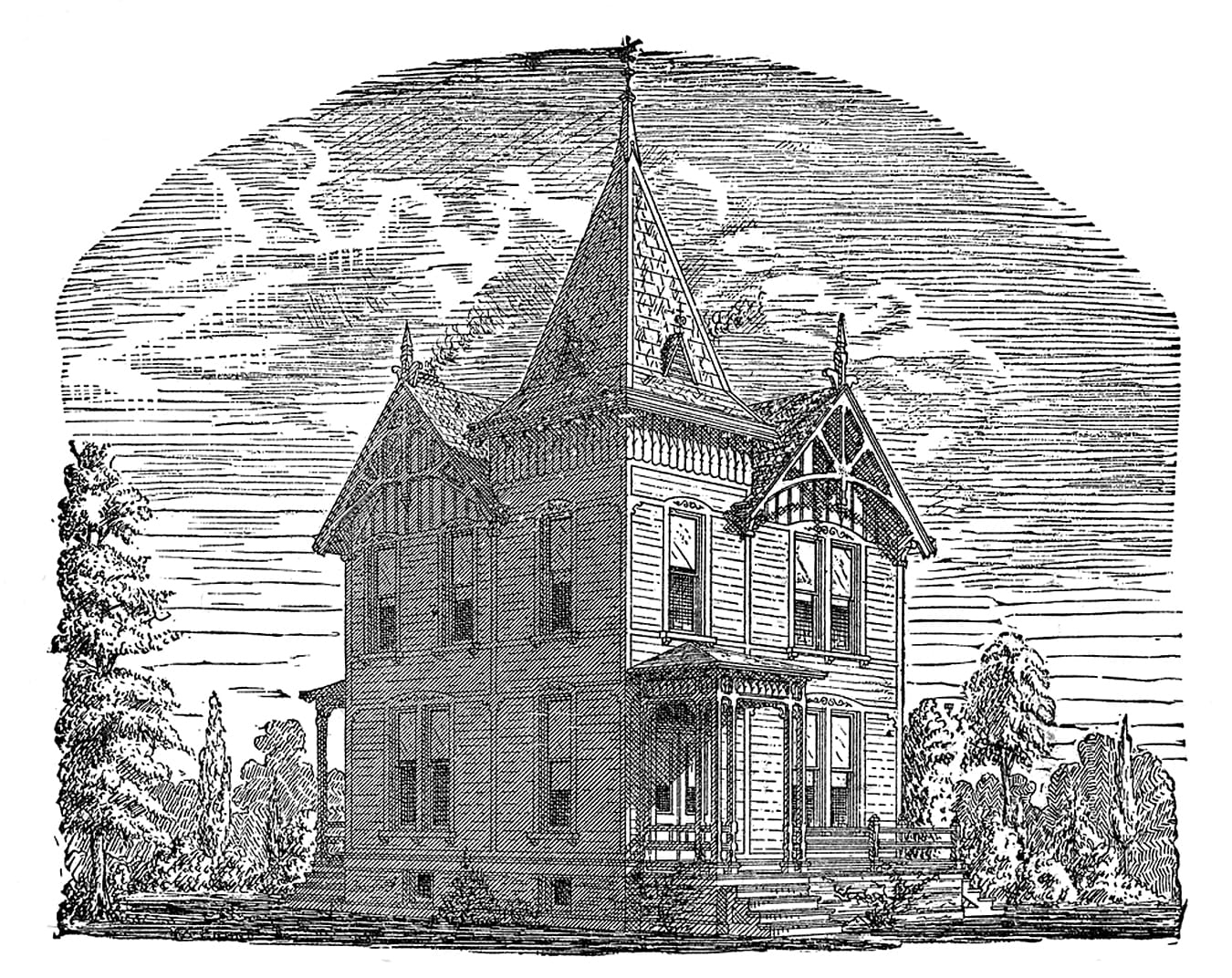 9 Victorian Houses & Accessories  These old black and white architectural drawings of Victorian homes, remind me of foreboding haunted houses. These Victorian mansions could easily be modified and combined with other images to make them super spooky. There are even a few accessories to go along like an old Iron Gate and more.
4 Weather Vanes Typically we don't think of Weather Vanes when it comes to Halloween. But these unusual versions feature a Witch, a Moon, and a Dragon plus they are all quite gothic looking.
7 Chandeliers Several of these black and white Chandelier images have a gothic look to them. They would be perfect for a haunted house setting. On one I've even added a Bat design!
Skulls & Skeletons & Anatomy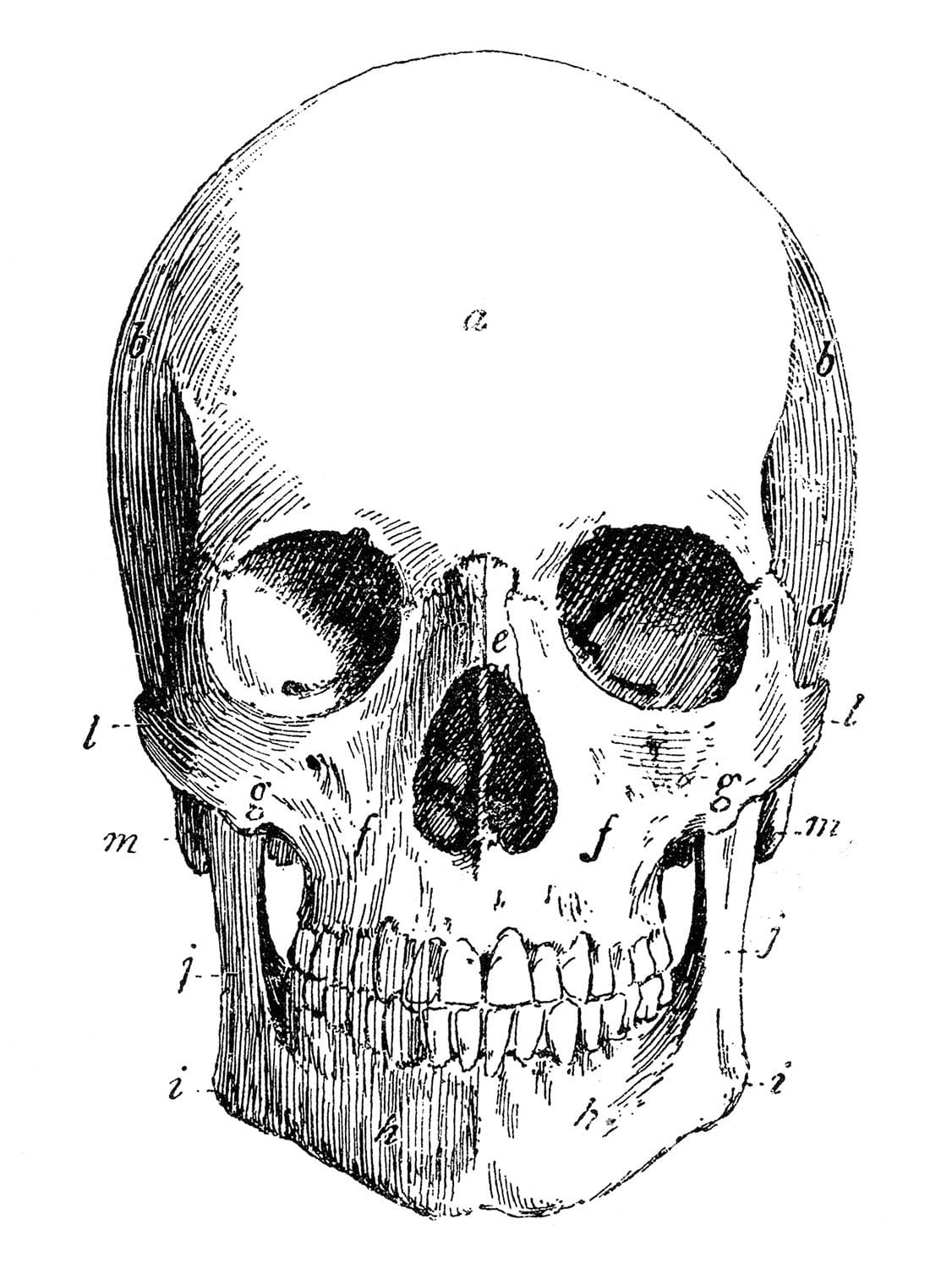 8 Skull Images  This great post has a variety of Skulls scanned from old Anatomy books. Two of the pictures are full size black and white anatomical printables, one of a frontal view of a skull and the other of legs bones with a few different views. The size and detail of these images makes them perfect for larger scale projects that require images of bones.
7 Human Skeletons These are mainly Human Anatomy Skeletons in various different poses. There's also one that I added a Top Hat too if you need a fancier version!
7 Animal Skeletons For the last few years I've noticed a trend at Halloween of people decorating with Animal Skeletons, as well as human ones. I guess their skellies need Pets just like the rest of us! You'll find some very unusual ones in this set including a frightening looking Bat Skeleton, a Snake Skeleton and more.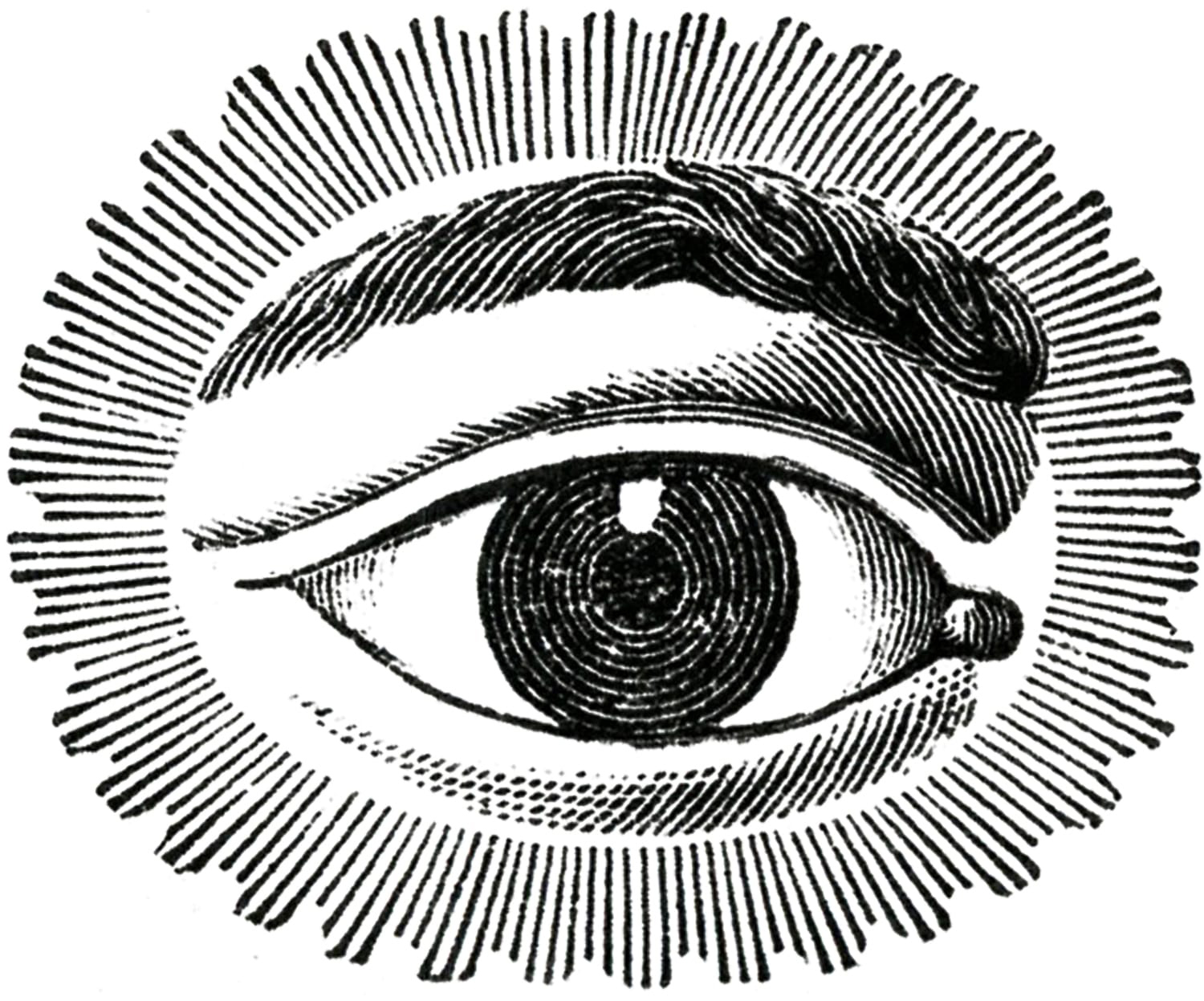 5 Watchful Eyes These are some very old Eye graphics that would be fun to use in your projects. There is also an odd photo of a boy poking his eye!
9 Spectacles with Eyes  A great collection of Antique Spectacles with eyes! Included is one full color antique scrap image of blue eyes with spectacles. This would work well as a mask for a creepy costume!
 7 Anatomical Hearts  This is a collection of Anatomy Heart images. Included in the mix is a full diagram of a heart is from an old nurse's book. The black and white etching shows a cross section of the heart with its cavities and major veins and arteries labeled. The pulmonary artery and aorta are colored in blue and red, and there are some red arrows to show the path of blood through the heart.
 4 Phrenology Head Diagrams  These are some interesting old diagrams. One in particular on this set is a diagram that came from an old reference book from the 1880's. The piece shows a bald head facing right with different regions mapped out and labeled with different characteristics.
Other Creepy Halloween Pictures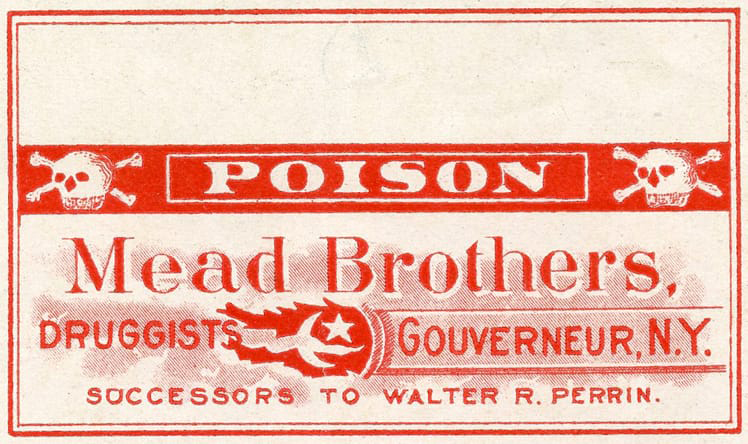 10 Spooky Ephemera Pieces A nice collection of old Ephemera and labels. Included is a vintage pharmacy label is for arsenic. The old poison label includes a skull and crossbones and details of the original druggist as well as an antidote for poisoning.
2 Shadow Puppets These very old Shadow puppets are interesting and fun, but they also have a spooky aesthetic!
14 Headstone and Undertaker Images  This collection features multiple headstones and gravestones as well as other related pictures. I found three different undertaker and burial graphics in two different books. All three feature a horse and carriage pulling a wagon with coffins. Two of the ads include the name and address of the undertaker.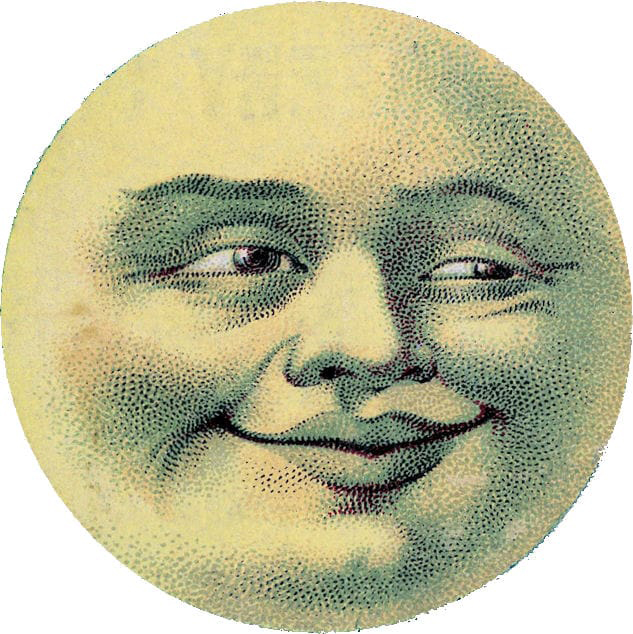 12 Man in the Moon These Man in the Moon pictures are really hard to find but I do enjoy hunting for them. They are so amusing! There is an exceptionally rare French version in this set with his tongue sticking out.
4 Leafless Trees   These trees have lost all of their leaves and are getting ready for winter. The dark lines give them a spooky look, perfect for Halloween projects. I've included two images, one with three trees and a second image with a single tree with tons of twisting branches.
9 Halloween Frames Grab these useful resources to frame up your creative designs. There are Bat Frames, Black cats, thorny branches and more!
Vintage Halloween Art,  Printables & Activities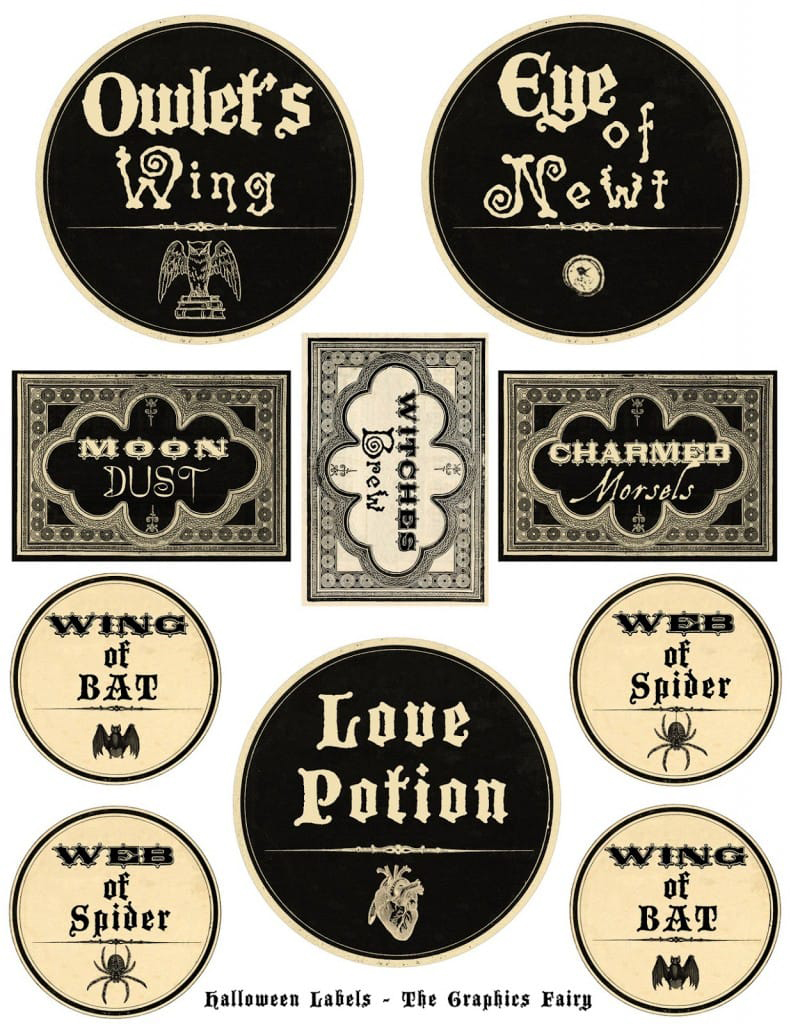 12 Halloween Printables This is a round up post of some of our favorite Halloween Printables that we have created over the years. Included are several sheets of Halloween Apothecary Labels, some creepy Bird Window Templates, a Halloween Garland, Frameable Vintage Halloween Art and more!
11 Scary Pumpkin Carving Patterns This is a fun set of Scary, but not too scary, Pumpkin Carving patterns to use for your Jack-o-lanterns!
15 Frightening Free Fonts These are perfect for your Digital projects when you need a spooky font! Emily has selected some really good ones here.
1 Owls and Mushrooms Coloring Page This is a fun coloring page for Halloween or Fall with loads of cute Owls!
How to Draw Owls Learn how to Draw 3 cute Owls with this Simple drawing lesson!
Easy Pumpkin Drawing Learn how to sketch a cute simple Pumpkin!
Premium Membership
Are you a Member of our Premium site? For one low monthly fee Members get access to 100's of themed Vintage digital bundles like the Edgar Allan Poe bundle that you see below.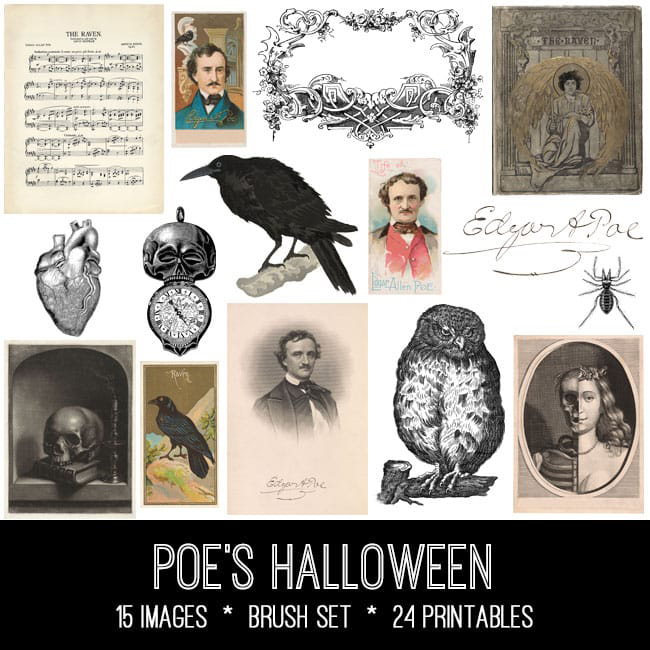 You can watch a quick Video Tour of our Premium Site Below:
Hello! Are you new to The Graphics Fairy?
Welcome, I'm so glad you're here! Browse around to find
thousands of Stock Images
that you can use in your projects or designs! I post new Vintage images every day, as well as projects and DIY's too! Need more info about my site? Try my
FAQ
page.