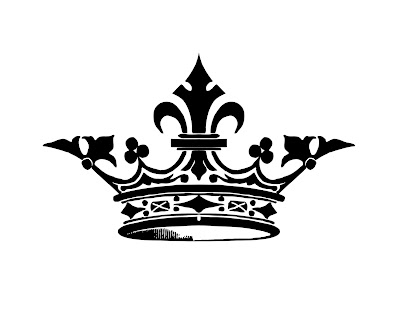 Click HERE for the Full Size Printable PDF
This week's Transfer Printable is a wonderful Crown Silhouette from an 1860's Book! I was so excited to find this one, Antique Silhouette Crowns are not easy to come by! I've included a High Resolution printable of the Crown, if you prefer not to work with PDF files you can just click the image above and save it, the resolution won't be as high, but it should still work for most projects.
This would look fab on Linen or Burlap, great for Flour Sack projects too! Of course you can use this for any of your DIY projects, like pillows, towels, signs, table runners and gorgeous on furniture pieces! The possibilities are endless so have fun!
Need help finding the perfect Transfer Method for your Project? Check out my Post about Transfer Methods HERE