Free Valentine Printables – Labels – Flags – Cupcake Toppers
These fabulous Valentine Printables were originally posted, a number of years ago on my old, now defunct, Craft Blog. And then about 2 years ago or so, I posted them over here on The Graphics Fairy Blog, because they are just too fabulous to hide away! And then recently I updated them once again, as the PDF's were being stored on a site that was not working for everyone. So I have moved the files here and you should all be able to download them again to use for your Valentine Parties and Celebrations. These were created by Contributing Editor Nikki and I think she did an amazing job!! Included below are three full papers of Coordinating Valentine's Day Printables all done in Vintage Style! You will find Printable Bottle Labels, Printable Valentine Cupcake Toppers and some darling Paper Flags. They are all so cute and just perfect for a Valentine's Day Party or to use in your Romantic Crafts!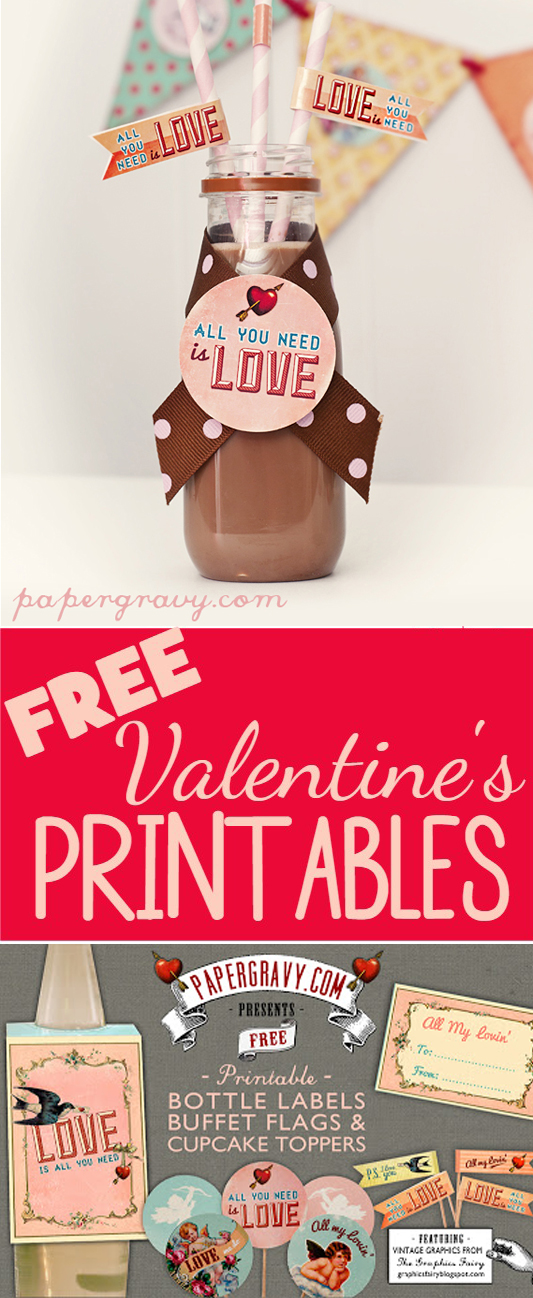 You can grab your free Valentines Printables below by using the download links. Please keep in mind that these were all created for Personal Use only.
Printable Valentine Bottle Labels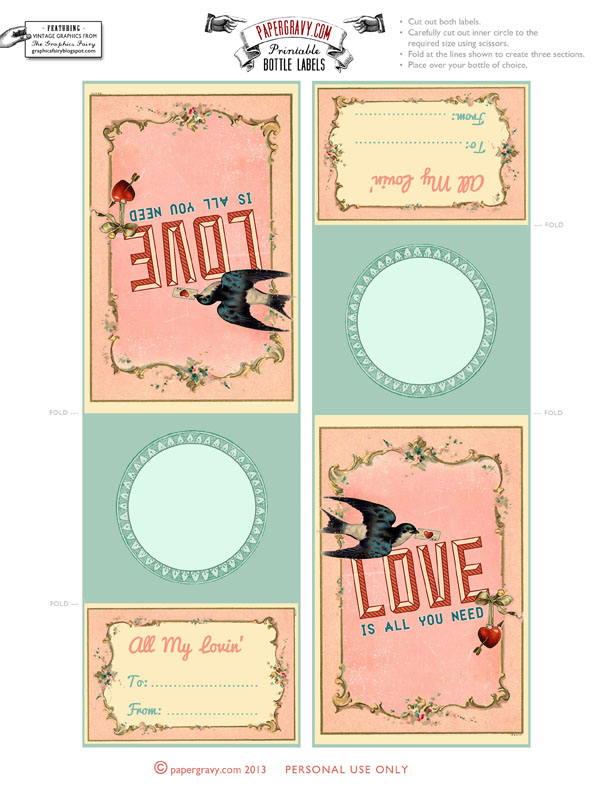 In this first set above you have everything that you need to make some super pretty Vintage Style Bottle Labels. Instructions are provided so that you can use them as intended in the example photo, or cut out the pieces that you like and use them as Gift tags, Journal tags, Gift Labels and more!
Printable Valentine Cupcake Toppers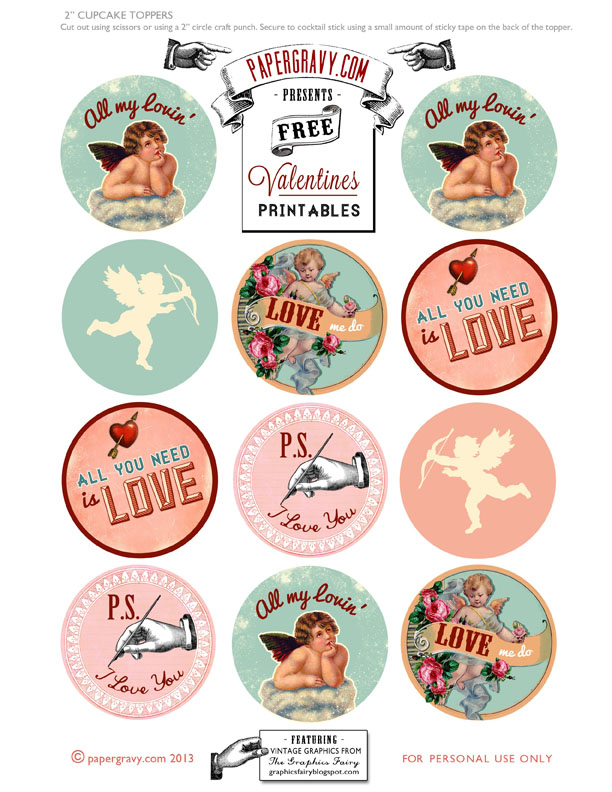 Next we have these darling Valentine Cupcake Toppers! These 2″ Circles could also be used to create Gift Tags or Journal Cards also. Or maybe make some cute stickers with these, by printing out onto Sticker paper! I love the pastel tones and the cute imagery and quotes on these.
Printable Valentine Flags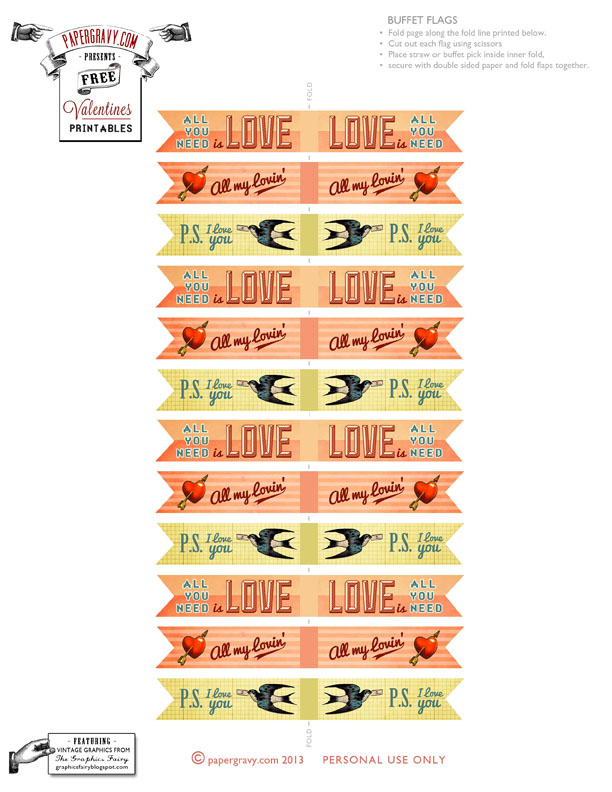 And lastly we have these adorable little Printable Valentines Day Flags! You could attach these paper Flags to straws, as show below, or attach them to toothpicks to add to some festive touches to your food. I think they would also be super cute attached to a string, in order to make a mini banner!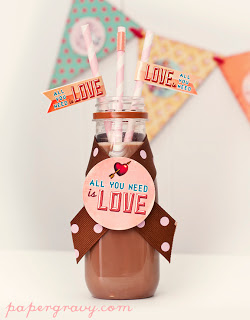 Look at how adorable these pieces are all together on this little Frappucinno bottle! I hope you can find some fun ways to decorate for your party with these Free Valentine Printables. Or if you come up with some unique ways to use these in your Crafts or anything else, please let us know in the comments, we love hearing about the creative ways that you guys use the Printables and images from this site! Also, be sure and check out Nikki's Etsy shop at Paper Gravy for more adorable Vintage Printables! She has so many wonderful things in her shop and many that you can even personalize for your friends and family members!