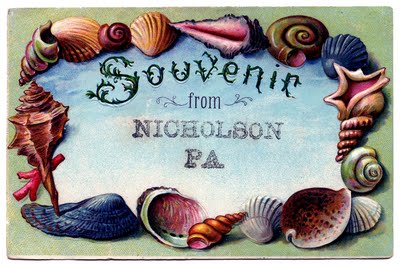 Click on images to enlarge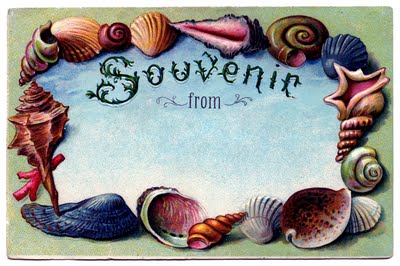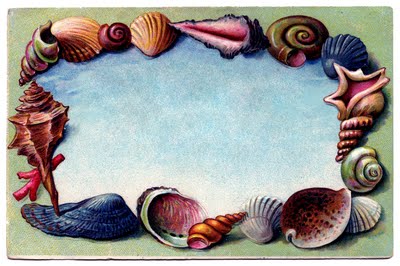 This is another one of those classic old fashioned Souvenir Postcards, with a Seashell border! I think it's a bit funny that this Beach themed postcard comes from Pennsylvania! I believe Nicholson is near Scranton, not exactly known for their exotic Seashells I don't think!
I'm including several versions. I seem to recall someone requesting one of these with no writing at all, so I've done that this time around. Just like the last one, I think this would be cute to use as a label or gift tag!
P.S. Happy 4th of July!!!