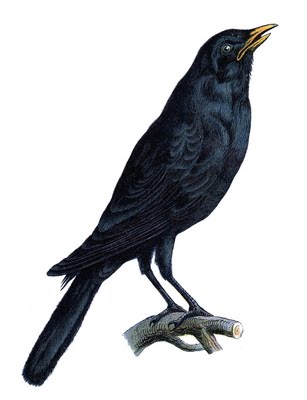 Click on Image to Enlarge
Here's a nice one!! This one is from an Antique Children's Encyclopedia, I think it's a Crow. Either way, he's a nice one for your Halloween projects! Is it too early to post Halloween images do you think?
Update: I've been told he's a Grackle or a Blackbird. Thanks for your input everyone!