Hi there everyone, it's Andrea from The Cottage Market back with another Quick and Easy Craft for you!  Today it will be a Vintage Style Faux Frame DIY.  The best thing about this one is that you can apply it to ANY graphics on this fabulous site!  I chose this Patriotic Image in celebration of The 4th of July but as you can see…any image would be perfect!  So I am going to show you how easy it is to create a faux frame that would look great in any wall gallery.  You can easily adapt a different style by using different molding!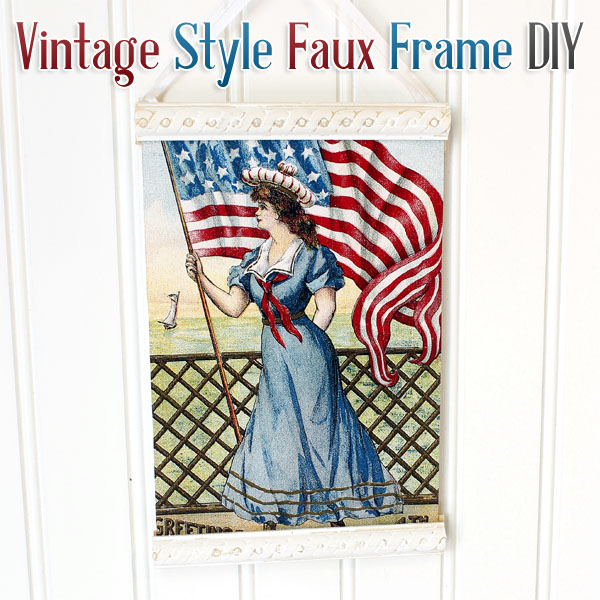 Here is what you need!  Some ribbon…your print…paint…brush…scissor…decorative molding…plain molding and glue (I used hot glue).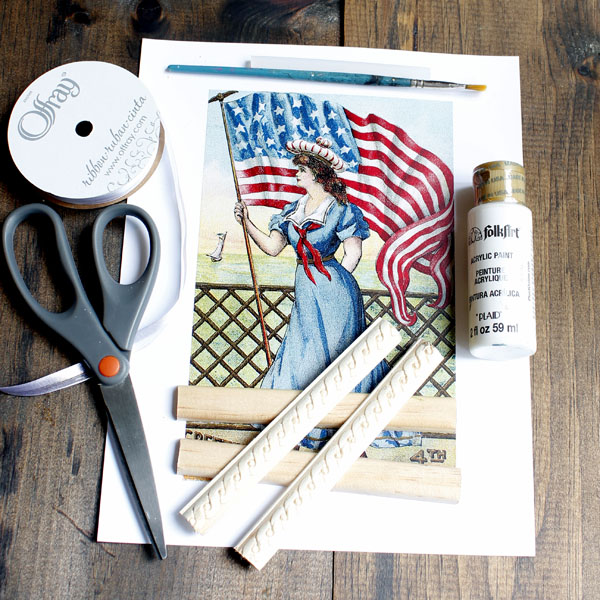 First things first…pick your image and cut it out.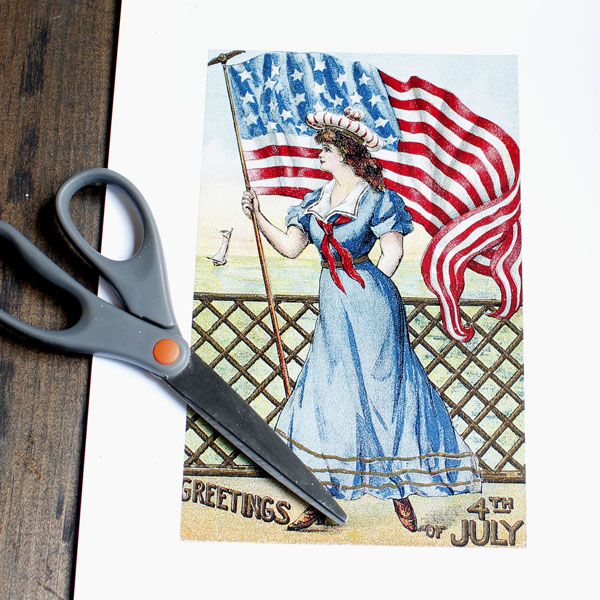 Now glue your ribbon to each side.  If you don't want to use ribbon…you can add a hanger at the end.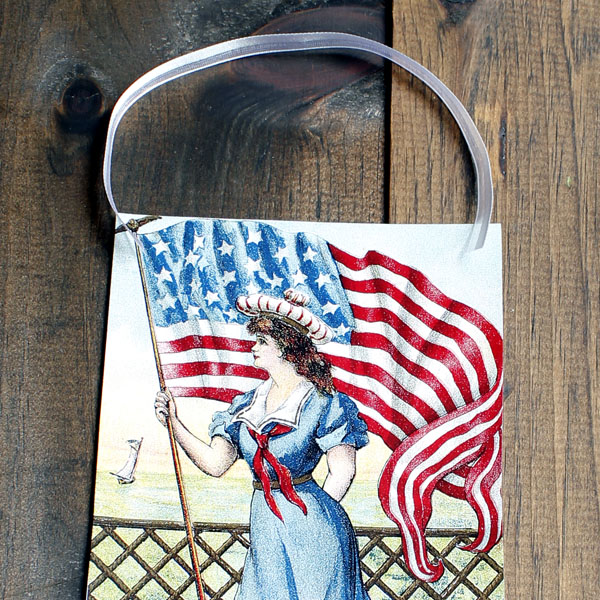 Now…choose some molding…I used 1/2 inch decorative molding with a flat bottom.  Then for the backing I used a plain 1/2 inch flat molding.  I cut it the width of the image X 2.  You can paint or stain the molding any color you would like or leave it naturual.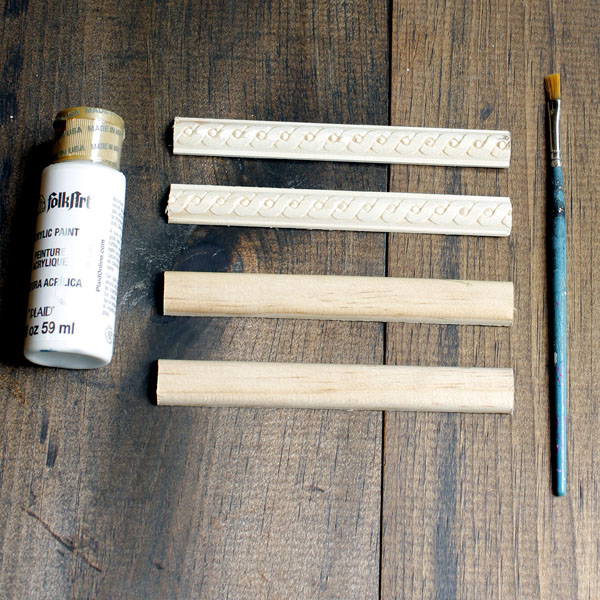 Now it is time to assemble.  Run a stream of hot glue on the back of the decorative molding and apply to the top of the print…then do the same with the flat molding and attach to the back…then repeat!  Guess what…you are done!  Just to let you know…the back molding weighs everything down so you get a nice flat fit!   Sure hope you enjoy this one and use it on a lot of the gorgeous images here at The Graphics Fairy!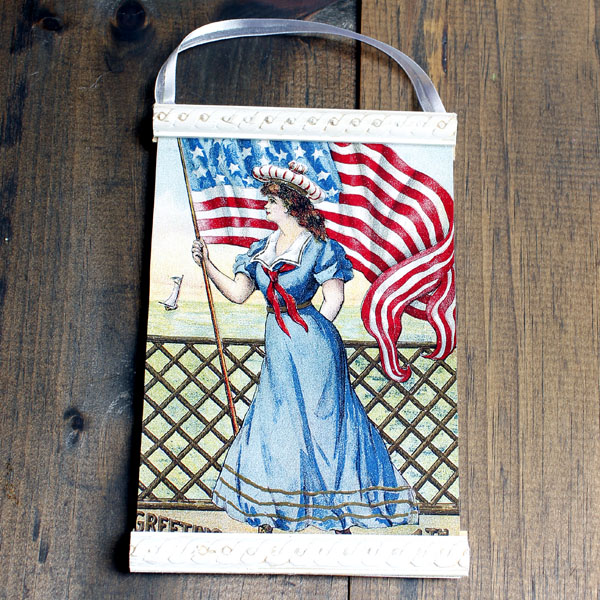 See you again really soon!  If you would like to visit…you can always find me over at The Cottage Market!  Have a great day!
Hugs…
Andrea
If you are looking for a refreshing Salsa for all those upcoming barbecue…check out this Restaurant Style Salsa!