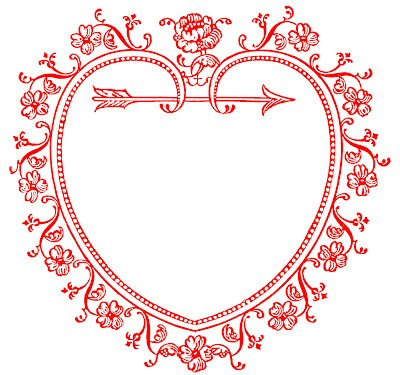 Click on Images to Enlarge
I just adore this Vintage Graphic Heart Frame!!  I received this one yesterday in an antique book that I bought, it was actually not part of the book, but a clipping that someone had cut out and stored inside of it. What a nice bonus! The book was dated 1920 and I believe (although I'm not positive) that this Frame is also from the earlier 1920's.  The original is black and white but I also made a Red, Light Pink and Dark Pink versions. Great for Valentine's Day or also for Weddings!
In Other News: Stop by my DIY Blog today to grab this French Canister Label Printable!