190 Happy Valentine's Day Images
Here is a great collection of  Happy Valentine's Day images! I've revived and rewritten this post to update it with all of the recent pictures that are themed for this romantic holiday. In this post, you'll find links to Vintage cherubs & cupids, hearts, valentines, couples, frames, and retro images to use in your Valentine craft projects. You'll even find a few printables that would work great as party decorations. I hope you enjoy this sweet set. They would be wonderful to use on Handmade cards for your friends and family!
Happy Valentine's Day Images of People
Valentine Clipart Hearts
20 Die Cuts These are mainly traditional die cut Victorian Valentines and a few retro ones too! These are so colorful and beautiful and look great in so many projects and crafts. Perfect for Junk Journals too! I have collected these for many years and there is a nice variety of them.
10 Heart Shapes This is a sweet collection of various types of heart clipart and pictures. Some are quite simple and others are quite fancy! Also included are a couple of printables for some cute Heart Labels!
7 Anatomical Hearts These are actually all medical type illustrations of Anatomy hearts. They have been quite popular in recent years as many people like to use these motif in their Valentine projects.
5 Queen of Hearts This is a cute little collection of Card themed ladies! Included are 2 Queen of Hearts and the other Card Queens are included as well. Such a fun set of Ephemera!
Happy Valentine's Day Images with Animals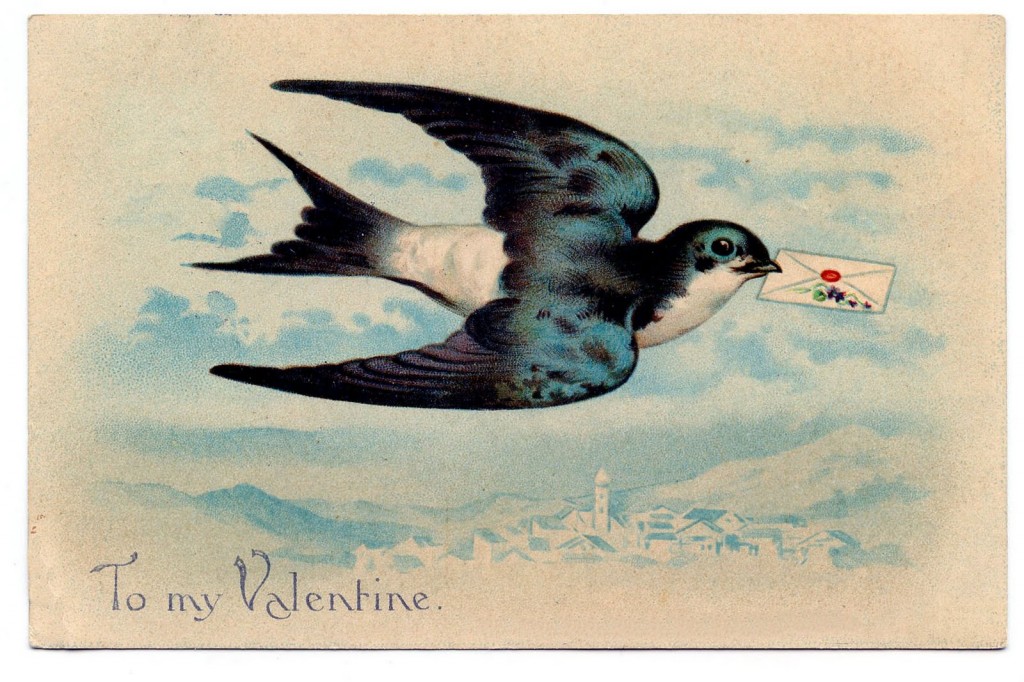 17 Valentine Bird Images These are the loveliest birds! Included are Swallows, Doves and more. Some have are delivering tiny love letters with their beaks, like the one that you see above. Charming!
10 Valentine Animals This is another retro set of 1950s cards! You'll find Cats, a Bunny, a Fish and even a cute Dinosaur!
Floral Valentine Clipart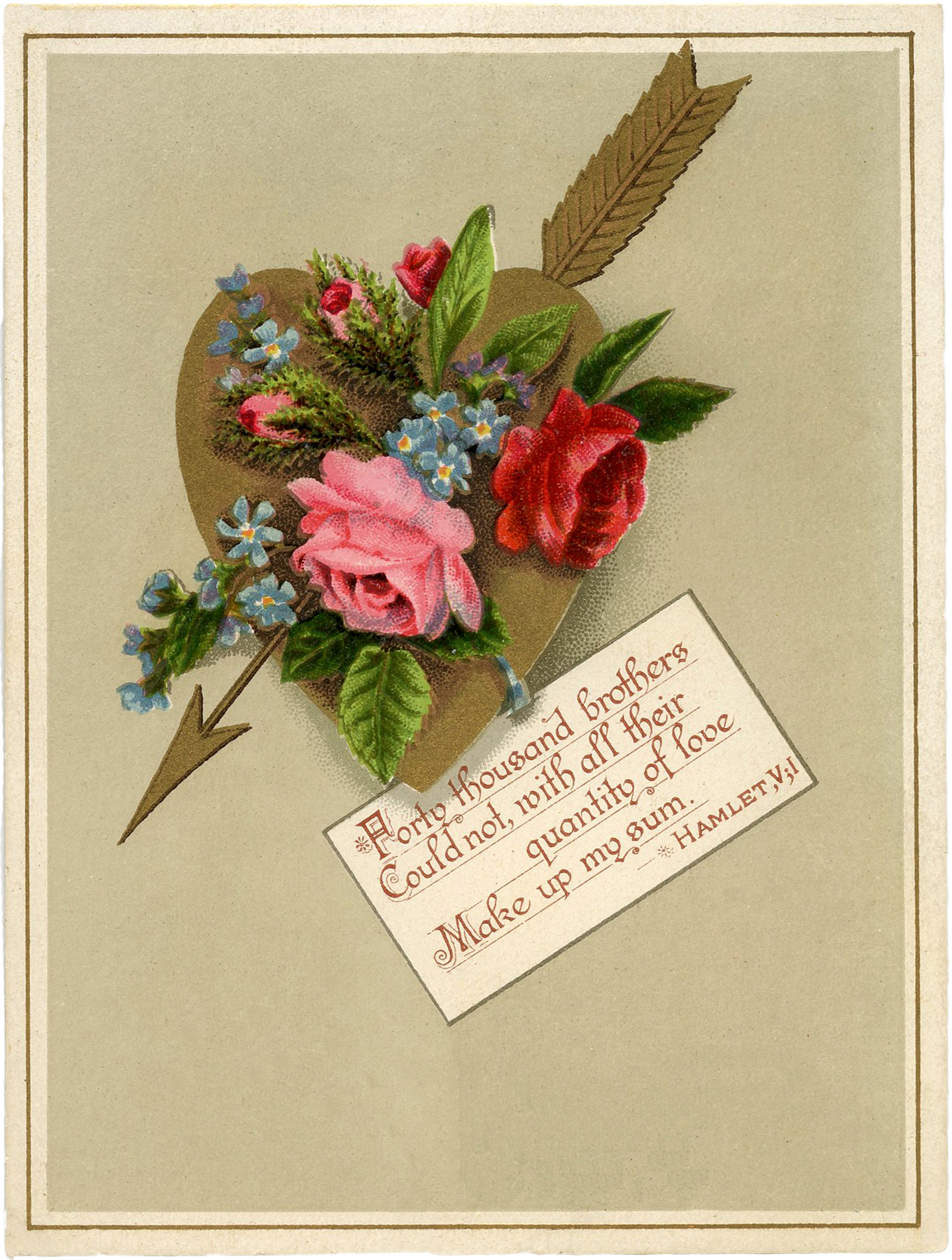 7 Flowers Of course Flowers are important on this holiday so we have a post for that too! These might make some pretty gift tags to go along with the real deal!
Printable Happy Valentine's Day Images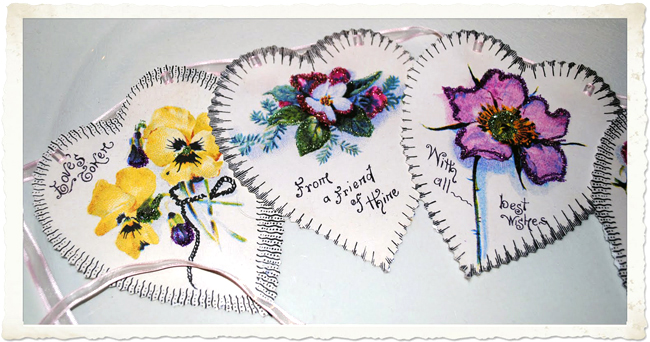 1 Heart Garland This is an actual Antique Victorian Heart Garland that I dismantled and scanned so that you can make one for yourself! The hearts are super pretty and have lots of lovely flowers on them.
3 Happy Valentine's Day Party Printables You will love this adorable set of Party Printables by Nikki from Paper Gravy. Included are paper flags, cupcake toppers and bottle labels. Such a gorgeous set!
We hope you enjoy these Free Happy Valentine's Day Images!